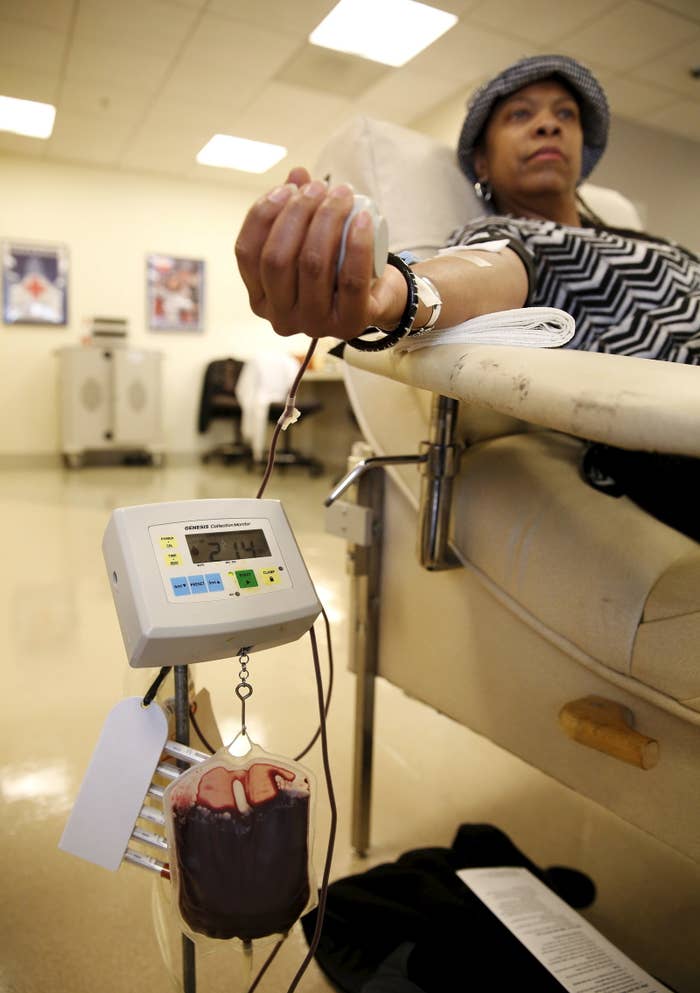 Federal health officials called Friday for nationwide testing of all blood donations for the Zika virus, citing concerns about the tropical virus linked to severe birth defects infiltrating the US blood supply.
Expansion of the blood donation testing comes after the mosquito-borne virus has established a foothold in the continental US, with two areas of active infections in Miami identified, as well as Puerto Rico experiencing an epidemic of cases. Zika is also transmitted by sex, increasing the range of where it might be carried.
Donated blood is already tested in Florida and Puerto Rico, "and it has shown to be beneficial in identifying donations infected with Zika virus", the FDA said in its announcement.

"It's clear that additional precautionary measures are necessary," said FDA's acting chief scientist Luciana Borio, in a statement. "We are issuing revised guidance for immediate implementation in order to help maintain the safety of the U.S. blood supply."
Some 2,500 people in the US now have Zika, most acquired from overseas travel, with another 9,000 cases in Puerto Rico, according to the CDC. Among them, nearly 1,400 pregnant women have evidence of a Zika infection.
"We must do everything we can to respond to this public health emergency and save lives," said Rep. Rosa DeLauro of Connecticut, in a statement on the FDA's screening move. "The FDA's new recommendations are a strong step forward in protecting our nation's blood supply."
In a statement, the American Red Cross said it was "reviewing" the FDA recommendation for universal testing of donated blood. The humanitarian group tests blood donations in five southeastern states "that are believed to be at greatest risk of local mosquito transmission of Zika virus," according to the statement, and will add four more southern states in the next two week.
UPDATE
This post has been updated with a statement from the American Red Cross
UPDATE
This post has been updated with a comment from Rep. Rosa DeLauro.