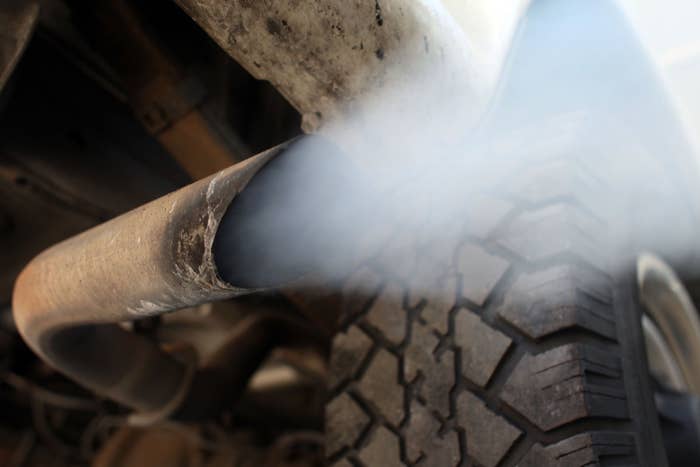 The Trump administration on Thursday proposed a freeze to car mileage standards that would increase air pollution. The proposal calls for a 37-mpg average by 2021.
US dealers sell more than 17 million cars a year, and the rules will govern the overall average mileage of those automobiles, standards set to lower pollution and limit greenhouse gas emissions. The 2012 rule that the administration seeks to roll back would have raised those standards to 54 mpg by 2025.
"More realistic standards will promote a healthy economy by bringing newer, safer, cleaner and more fuel-efficient vehicles to U.S. roads," said Department of Transportation chief Elaine Chao in a statement. The new proposal was unveiled by the DOT and the Environmental Protection Agency. "We look forward to receiving input from the public," Chao added. The public has 60 days to respond to the proposal.
The administration also proposed revoking a waiver of California's right to set higher mileage standards, a policy in effect since 1970. The move is almost certain to spark a court fight over the state's rights to set clean environment rules, with 13 states recently announcing their plans to enact more stringent fuel economy rules.

The administration claimed the 2012 rule was adding $2,300 to the cost of new cars, and rolling it back would save 1,000 lives a year in car crash deaths caused by less safe, lighter vehicles. US car crash deaths have dropped from 55,000 a year in 1969, a year before the Clean Air Act started, to 40,000 a year in 2017, despite decades of car mileage standard increases. In May, the DOT's National Highway Traffic Safety Administration said, "New model year vehicles are the safest on U.S. roads."

The Trump administration proposal "runs contrary to sound science and the law, threatens to blow up a carefully crafted national program that met the expressed wishes of American businesses and offered tremendous cost savings to consumers, undermines states rights, and calls into questions the safety of U.S. automobiles," said former EPA administrator Gina McCarthy in a statement.