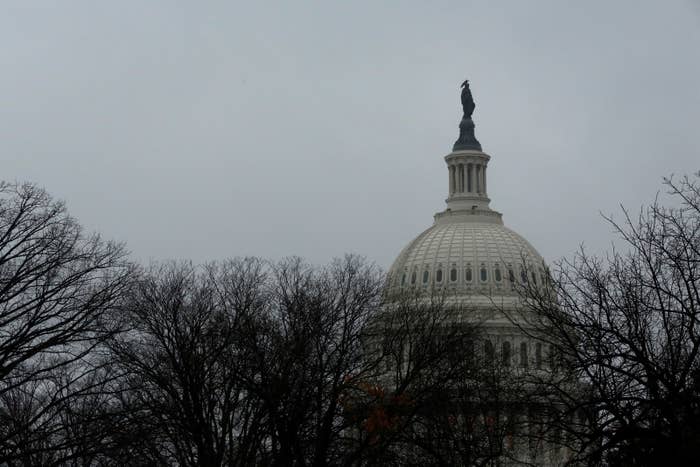 Two Republicans in Congress called Tuesday for the EPA's Inspector General to investigate the use of encrypted messages by agency officials.
Citing news reports, the letter from Rep. Lamar Smith of Texas and Rep. Darin LaHood of Illinois, charges that federal workers have turned to encryption software to hide their communications ahead of the arrival of Trump administration appointees, such as incoming EPA chief Scott Pruitt.
The letter charges that unnamed EPA officials will use these encrypted communications to "discuss potential strategies against any attempts by newly-appointed political officials to redirect the EPA's priorities in ways that depart from initiatives spearheaded by Obama Administration appointees."
Smith heads Congress's science committee and LaHood chairs the oversight subcommittee of that body. Smith held a hearing last week on changing science committees at EPA to admit more industry scientists, and disqualify academic ones funded by the agency, to advisory roles.

Jennifer Kaplan of the EPA's Office of Inspector General confirmed to BuzzFeed News that her office had received the science committee request. The inspector general will make an independent decision on whether to investigate, she added.
In December, the EPA's inspector general had released a report saying that agency employees must take better steps to preserve instant messages, subject to the Federal Records Act.
Andrew Rosenberg of the Union of Concerned Scientists told BuzzFeed News that "there is some irony" that Smith, who has subpoenaed email from scientists at the National Oceanic and Atmospheric Administration (NOAA), and demanded records from other agencies, is "suddenly being alarmed about people being careful with their communications."
In a separate letter sent Tuesday, Smith called for NOAA to send him "documents and communications" from scientists related to a 2015 climate study. Smith cited "allegations of politicization" in the study.
"Of course, people have to comply with the Federal Records Act," Rosenberg said. "But Smith has himself created a situation where they might be worried about their email being targeted because of his past witch hunts."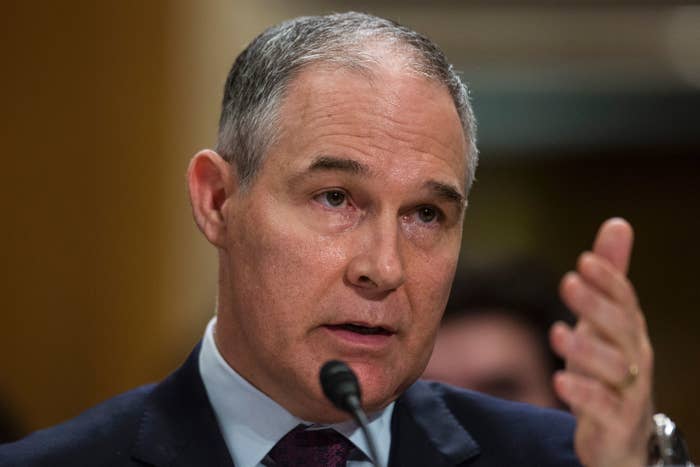 Hundreds of current and former EPA employees have protested the appointment of Pruitt, who as attorney general of Oklahoma spearheaded a multi-state lawsuit against the agency's Clean Power Plan, aimed at cutting greenhouse gas emissions from power plants, as well as other EPA pollution measures. More than 400 former EPA officials have signed a letter released earlier this month complaining that Pruitt, "has shown no interest in enforcing environmental laws."
One former EPA official, Eric Schaeffer of the Environmental Integrity Project, told BuzzFeed News that Pruitt, the incoming EPA chief, has his own email problem:
"The 3,000 emails and other documents showing communication between Scott Pruitt and Americans for Prosperity (aka the Koch Brothers), Devon Energy, and other energy companies aren't encrypted. Mr. Pruitt has yet to provide them in response to a 25 month old Open Records request," said Schaeffer, by email.
"The good news is Lamar Smith can get them any time he wants and share them with the public. And call a hearing if those documents show that on environmental issues, Scott Pruitt and the Oklahoma Attorney General's office are just a front for the oil lobby."
UPDATE
This story has been updated to include acknowledgement of receipt of the science committee letter from the EPA's Office of Inspector General.
CORRECTION
The science committee's letter requested investigation of encryption applications. An earlier headline of this story misstated the materials under investigation.