DUBOIS, Pennsylvania — Just over the wooded hill is a forest filled with oak and pine, littered with massive stumps, weed-covered strip mines, and dynamite shacks, where the mouth of a shuttered coal mine shaft beckoned me as a child.
I steer away from the forest and follow the Bee Line Highway into town, past the cemetery and along the creek that meanders alongside the railroad, and past the mall that drained all the stores out of the town decades ago. I'm going to hear people protest a hole in the ground, a deep well for fracking wastewater, planned for a hill just on the outskirts of this town where I grew up.
I park where a Tudor mansion once stood, until 1978, when its pipes burst in a winter freeze. It was built by John DuBois, the lumber tycoon who gave the town of 7,700 people its name, and built sawmills, tanneries, and ironworks here more than a century ago. They are all gone along with his mansion. His estate now holds a Penn State college campus. On this early March evening, the trees on the hill above the campus are bare and the sun has already set as I follow a few people into a beige, cinder-block auditorium. It's only half full, with about 100 retired white folks in brown and black plaid coats, down-filled vests. At 47, I'm one of the the youngest.
Here the Pennsylvania Department of Environmental Protection (DEP) is holding a hearing on the Windfall Injection Well, which the nearby Windfall Oil and Gas Inc. very much wants to install. It's the same auditorium where, 30 years ago, an earnest campus official had welcomed me and other students to college, telling us we were here because our grades were lousy, which was true enough in my case, and that he didn't expect us to do all that well, considering.
People in Western Pennsylvania are blunt. They can't help it. A lot of them have vinegar in their veins, as the journalist Susan Stranahan put it when she wrote about life on the western branch of the Susquehanna River. They are the children and grandchildren of people who came here to work on farms, or in sawmills, now gone, or coal fields, played out, or factories, mostly shut. ("Better To Eat Than To Talk," read a sign the loggers dined beneath.)
So the residents at the hearing who are displeased with the proposed well, a "Class II" injection well in Environmental Protection Agency (EPA) terms, don't mince words.
"This is playing Russian roulette with the lives in our residential community," Randall Baird, a 70-year-old who's lived on the hill of the proposed well for 32 years, testified at a podium to three DEP officials. The EPA had approved, halted, and again approved the proposed well by 2015, but last September, in the face of local politicians' protests, the state agency announced it was putting the permit on hold until after this hearing.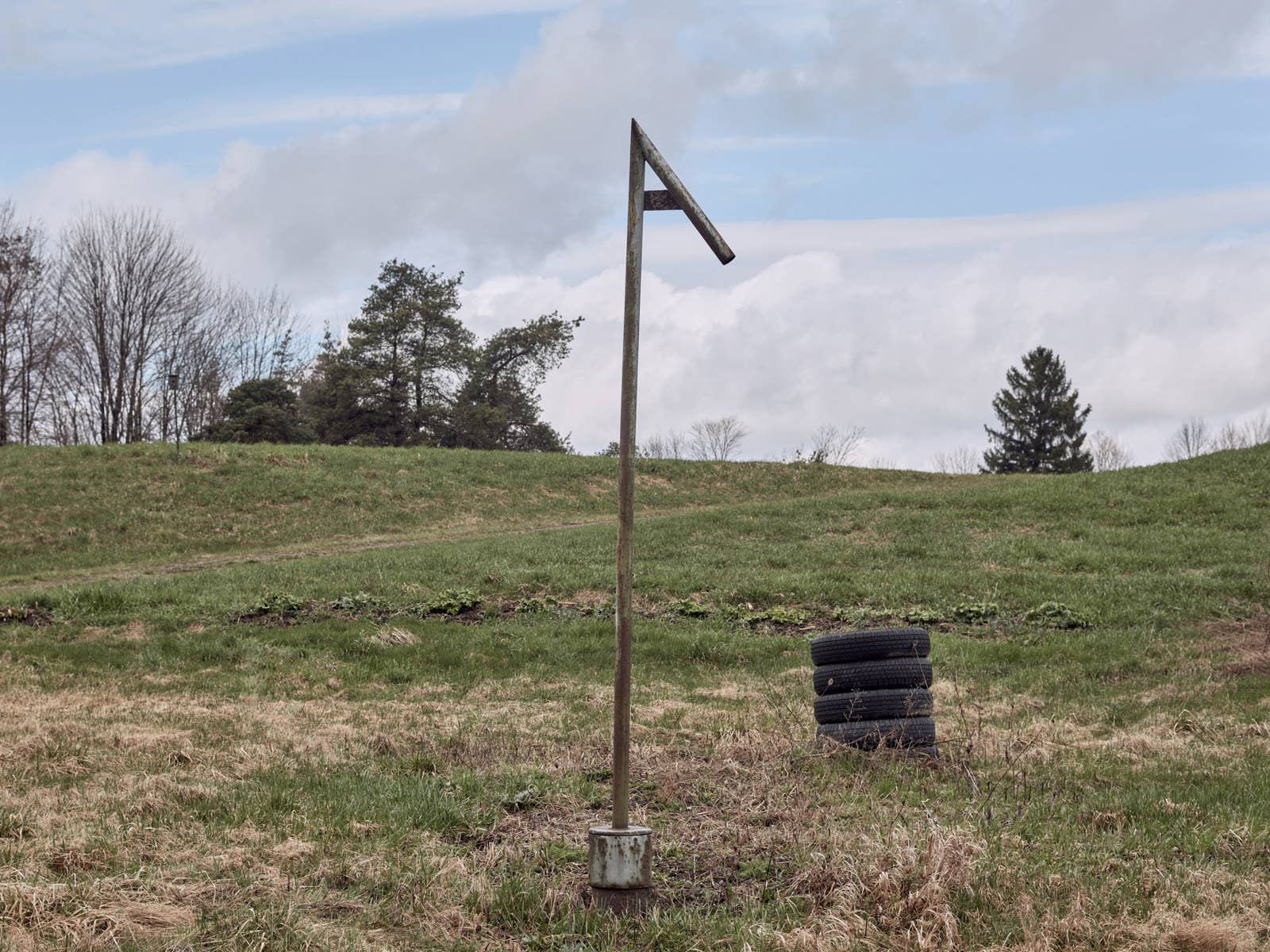 Fracking now accounts for half of all U.S. oil drilling, and yet seems headed for trouble. Oil and natural gas prices are so low that bankruptcy threatens many drillers. So fewer are injecting fracking fluid into the ground — or money into towns like DuBois. A March Gallup poll found that 51% of Americans oppose fracking, and Democratic presidential candidate Bernie Sanders (not really a DuBois kind of guy, though he does like hunting) has called a for complete ban.
Fracking is basically just cracking open rocks rich in oil and natural gas with high-pressure injections of sand, water, and slick chemicals. A portion of the fluid comes bubbling back to the surface. Disposal wells for these "flowback" fluids have emerged as one of the reasons people don't like fracking. They've been linked to earthquakes in Ohio, Texas, and Oklahoma, and to spills in Pennsylvania and West Virginia.
Each fracking well in Pennsylvania might take 4.5 million gallons of water to fracture the natural gas–bearing shale under the state, and as much as 40% of that water might come burping back up with the gas, loaded with radium and other hazardous waste. The wastewater requires either a costly cleaning or a cheap dumping into a deep disposal well.
The problem is that Pennsylvania has drilled 7,900 working fracking wells, and though a slowdown means only 6,421 are pumping today, the state has just eight deep disposal wells for dumping their flowback. So more disposal wells are desperately needed.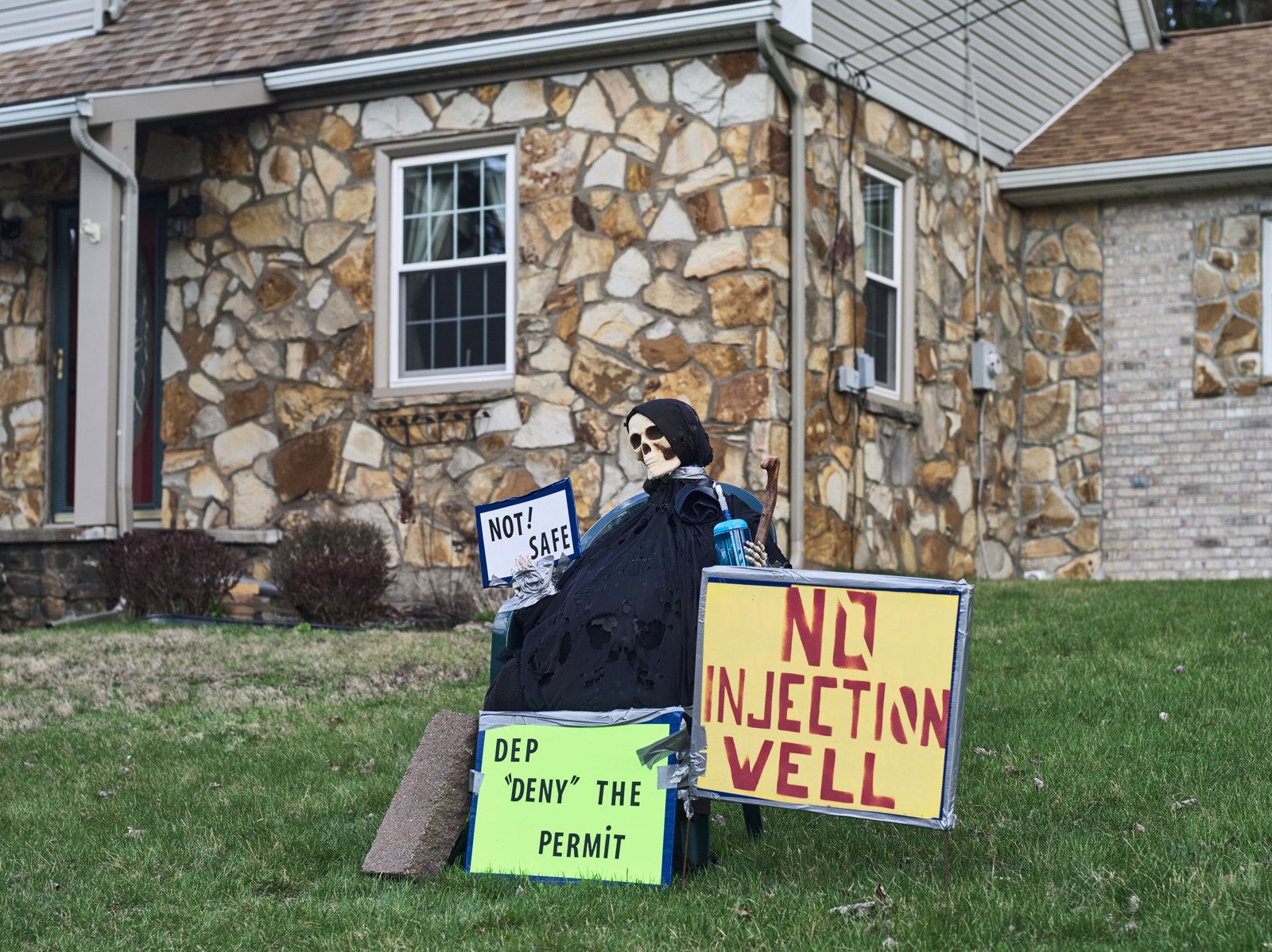 But Baird and his neighbors, who own 17 freshwater wells and a spring on one side of the proposed disposal well's hill, aren't buying that. They have fought against the waste well for five years, filling their street with warning signs — and halloween skeletons — protesting it. They fear leaks, or spills from hazardous waste trucks, or earthquakes, or wastewater bubbling up from the disposal well and contaminating their drinking water, said Baird. "Once our water is contaminated, it's history."
History plays a big part in their fight. For the past century DuBois has dealt with energy booms and busts, each with its own special flavor of environmental destruction.
In the 19th century, centuries-old pine and hickory forests outside the town fell to build railroads and even the locks of the Panama Canal, creating what historians call the "Great Pennsylvania Desert." Underneath the town are coal mines, some drooling acid-laced water into local creeks. The region is pinpricked with old-fashioned natural gas wells, some sealed, some still working, and some sealed but leaking, with 7,400 "orphan" wells abandoned across the state. There are lots of "strip jobs," too, where shallow layers of coal were scraped clear of the ground, leaving flattened dirt piles behind. Until 1970, coal mine owners in the state were allowed to just walk away from unwanted mines, and many did.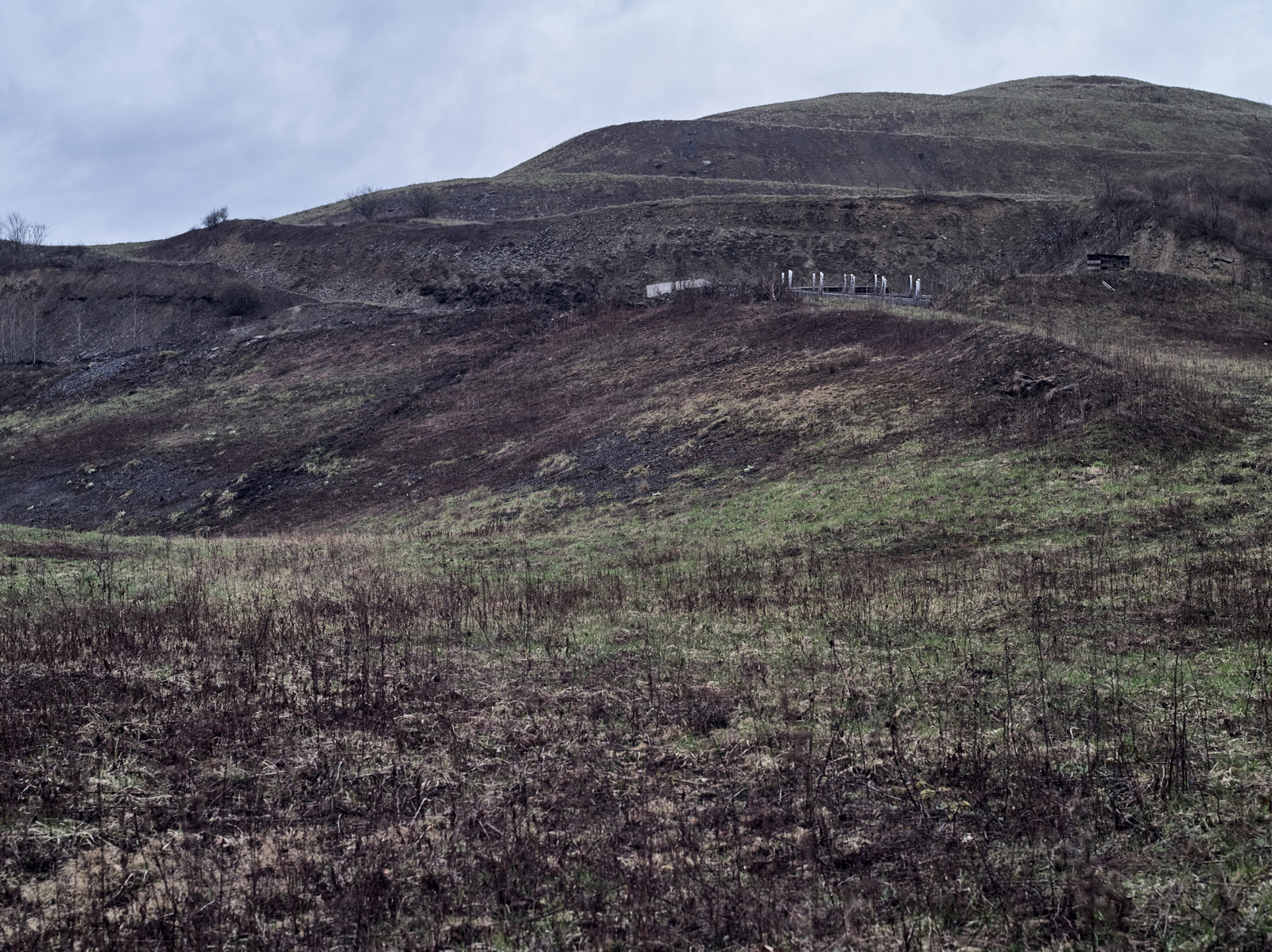 I didn't know any of this when I lived here, from age 10 to 20. I just knew there were a hell of a lot of rotting stumps and rusting pipes amid the tall oaks, along with a lot of coal trucks on the roads. But the people fighting the waste well remember all of it.
One man who testified against the well, 68-year-old Terry Lawson, had a grandfather who drilled oil. His father drilled natural gas wells from New York to West Virginia, and all over Pennsylvania.
"Many times he commented, when they sealed a well, it wasn't always done to specifications," Lawson testified. His white, wooden home sits on the same hill that would hold the proposed well site, surrounded by poorly sealed wells. He's worried that the new well's wastewater might come up one of the old ones and pollute the groundwater that fills his well.
The EPA dismissed this concern when it approved the disposal well, back in 2014, saying that there are no old gas wells within a quarter-mile of the proposed well, the limit of the agency's review, that go deep enough to carry the wastewater back up to the surface. A number of old, deep, gas wells are just outside the review area, but the federal agency says it has paperwork saying they were sealed, so that's not a problem.
Lawson isn't so sure. "They weren't exactly educated about geology back then. They drilled, and then they ran back to the bar," he told me later. "It was a good wage, but a hard living."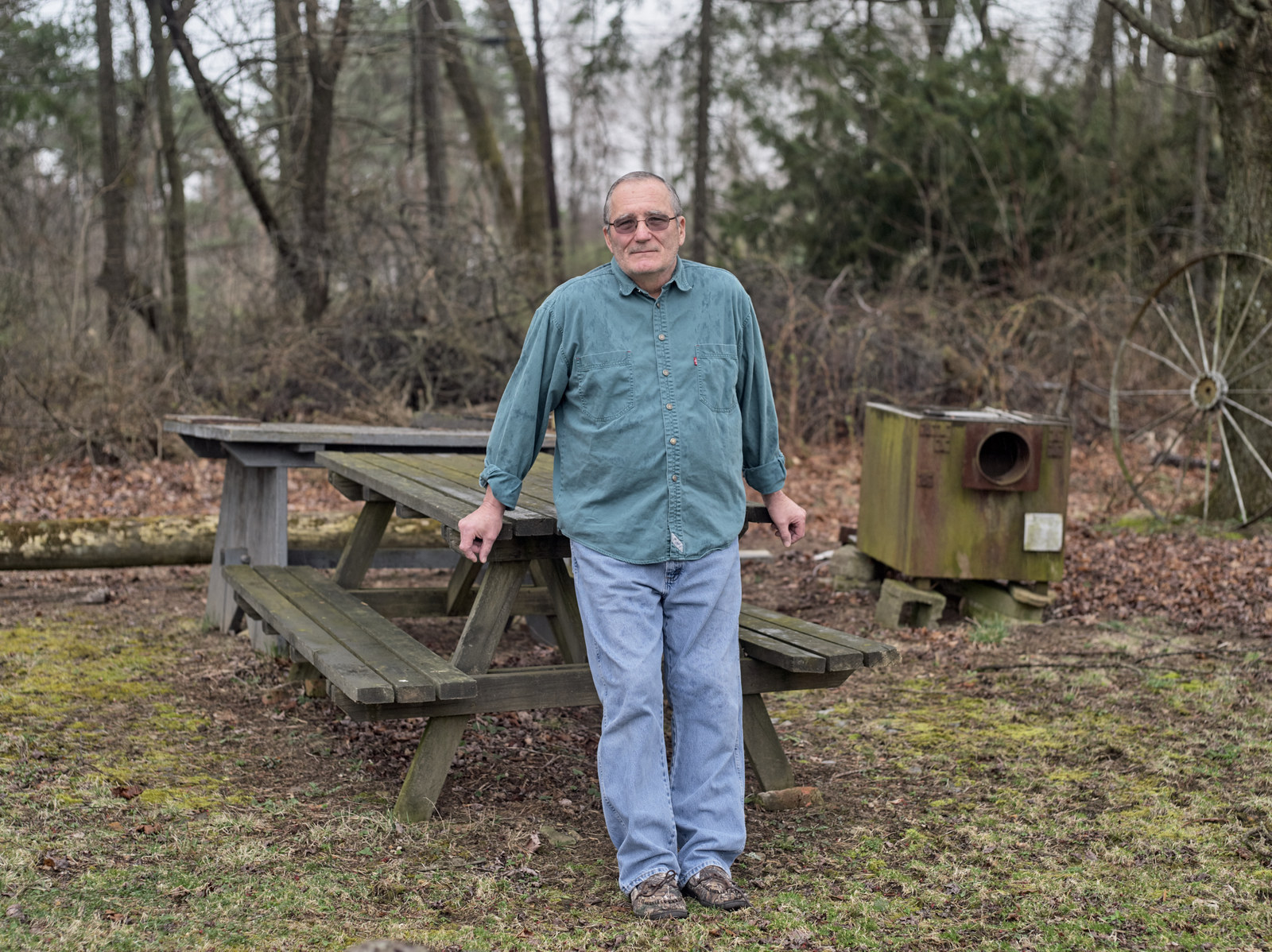 About three miles south of Lawson's home and the proposed well is a ghost town called Helvetia. All that's left of the town today are a few abandoned homes and the remains of power plant next to a man-made pond. It is the kind of spooky place, I know, where teenagers might pull off the road, park a car, and drink a few beers on a moonlit night.

"The town was wonderful, a nice place to live," Darryl Beatty, 72, a former supervisor of the township that holds Helvetia, told BuzzFeed News. People raised families, played baseball, and dug coal, and in 1947 Helvetia was named the top mining town in Pennsylvania. But just seven years later, the Rochester & Pittsburgh Coal Mining Company shut the town down, evicting 163 miners and their families, its manager citing "ridiculous" freight rates of $3.57 a ton to ship coal to Buffalo, according to the Indiana Evening Gazette. The miners were given a day to leave town, according to newspaper accounts.
Closer to Lawson's home, at the foot of his hill, is No. 2 Shaft Road, where the Cascade Coal and Coke Company Shaft No. 2 was sunk in 1907. In 1911, 21 men died there in a natural gas explosion. The No. 2 mine closed in 1929 in a labor dispute, flooded, and never reopened. Its catacombs crawl a few hundred feet below the hill. Today it drains acid-laced water into a ravine.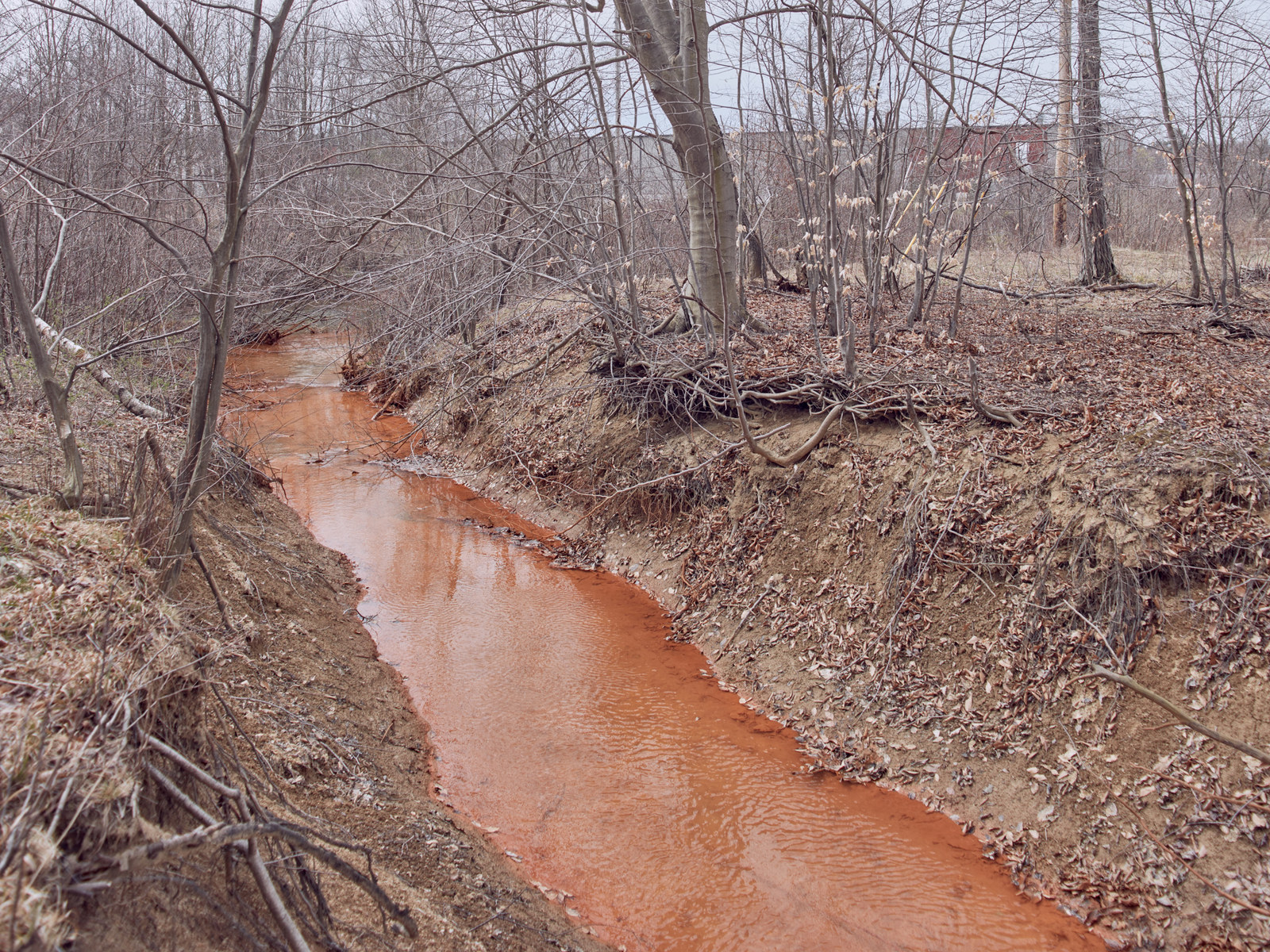 As such coal shafts shut down, natural gas moved in on the hill and around the town. The wells pierced as deep as the Oriskany sandstone, 7,300 feet down, the layered remnants of a beach that stretched across most of Western Pennsylvania 400 million years ago. It was full of natural gas.
The sand was also fine for making glass, which is what lured my family to town: My father worked for a company that made wine, beer, and soda bottles. Some of the low-quality sand ended up in traps on the company golf course, where for a blissful summer as a teenager I was paid $8 an hour to mow putting greens and the lawns of the executives who shortly thereafter sold the company to a bigger one that shut down the glass plants, throwing hundreds of people out of work.
Lawson's youthful experience with the Oriskany sandstone, in the 1960s, was more dangerous than raking sand traps. "I've seen wells explode, catch fire when I traveled with my dad," he said. A well blowout he witnessed as a young man sprayed pieces of metal casing pipe in a 50-yard circle, squeezed out of a wellbore like toothpaste out of a tube. "I've seen too much of this kind of trouble. Would you want this next to your house? Why take the chance?"
"We're not against progress or people making a living," Marianne Atkinson, one of Lawson's neighbors who also spoke at the hearing, told BuzzFeed News. "But we don't understand why this well has to be right here. There are a lot of empty places in Pennsylvania."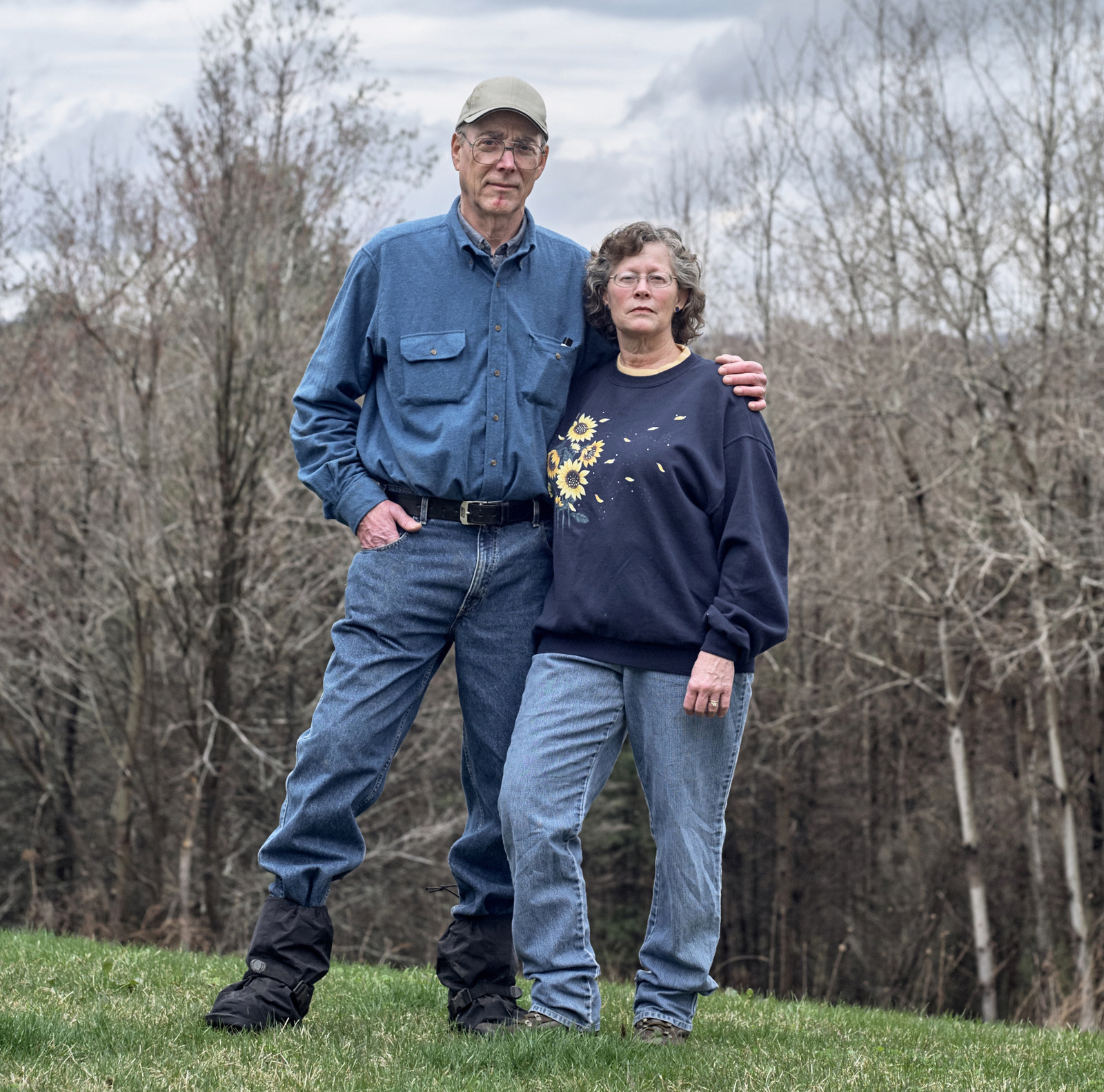 There really are a lot of empty places where disposal wells could go instead, hydrogeologist David Yoxtheimer of Penn State's Marcellus Center for Outreach and Research told BuzzFeed News. That said, Yoxtheimer agrees with the EPA that it "just isn't feasible" for flowback professionally pumped into the Oriskany sandstone to come back up through old wells or crevices feared by Lawson, Atkinson, and their neighbors.
"Even so, things can happen," Yoxtheimer said, like spills from trucks or tanks, or leaks from cracked pipes. "A more appropriate location for a disposal well would be somewhere farther away from a residential street." Yoxtheimer added. "Even if everything is legal, the well owner should still feel some moral obligation to his neighbors and not do this."
Mike Hoover of Windfall Oil & Gas, the company that's proposing the well, told BuzzFeed News that he didn't want to comment until a permit decision is made.
"But I will say having a hearing for this kind of well is really unusual," Hoover said. "I never heard of one before." (In 2012, I attended a raucous EPA hearing where Hoover told the crowd: "I was born and raised in this community and I intend to stay here. I truly wouldn't be proposing this if I thought it was going to pose a health hazard to anybody.")
This is how small a town it is: Hoover trained in drilling at the same gas firm that employed Lawson's father. And Hoover's brother, the neighbors complain at the hearing, is employed as a DEP inspector, which they view as suspect. None of this is all that unusual here. Everyone knows everyone else six different ways, none of them exactly right.
As the hearing draws to a close, one of the city council members, Diane Bernardo, describes the town's four water wells, located about three miles from the Windfall hill in a "protection zone" that the DEP designated in 2010, and puzzles over the agency ignoring them now.

"The City of DuBois recognizes the economic impact that the gas industry offers," she testified. "We simply object to introducing injection wells and similar activities into a residential area at the expense of the health and safety of our water supply."
In the audience, three men hiss and grunt in dismay at the complaints. "I'm in the gas business myself, and this stuff is all crazy," one man, his face worn by working outdoors, told BuzzFeed News. Fracking had revived business in the town and the well would add to that prosperity, he added. "But I'm not ready to speak up yet."
The fracking boom has brought plenty of payoffs. Farmers lease alfalfa fields to drillers, and store owners sell them cups of coffee and drilling equipment. The unemployment rate in Clearfield County, where DuBois resides, was 8% in January, significantly down from 12.4% six years ago. The Harley-Davidson franchise is sparkling, I can see as I drive away after the hearing, and the parking lot is full at the new big-box hardware store by the mall, which I learned at the hearing is built on top of another shuttered coal mine, one that leaks acid into the creek I followed into town. More history I never knew, but which maybe explains why it was sometimes such a hard place.
Like the coal mines, those parking lots may not always be full. The fracking slowdown is starting to claim businesses all over the state, royalties are down, and unemployment is creeping up.
"The truth is the town is dying," Beatty said, its population halved from a century ago. Young people either leave town for better lives, like I did, or too often now can't find work. Beatty runs an excavating business and has had to dig graves for some who overdose, caught up in the nationwide painkiller epidemic plaguing farm and forest towns. "There's nothing sadder," he said.
An injection well "is just another quick fix," Beatty concluded, part of a long line of booms and busts, to replace factory jobs that have vanished. "People think they will solve all the money problems. But they never do."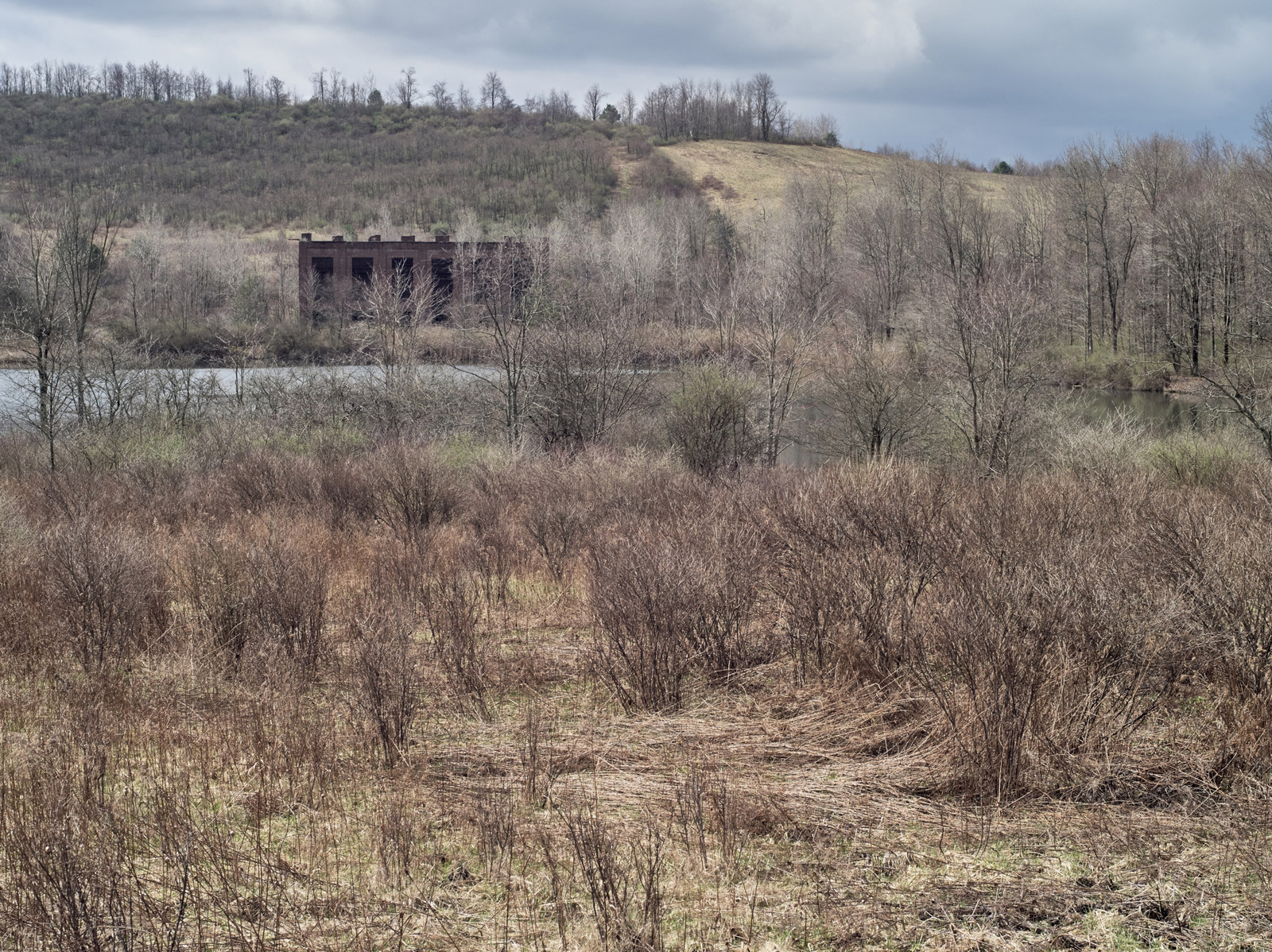 CORRECTION
Each fracking well in Pennsylvania might take 4.5 million gallons of water to fracture its natural gas–bearing shale, not 400,000 gallons.