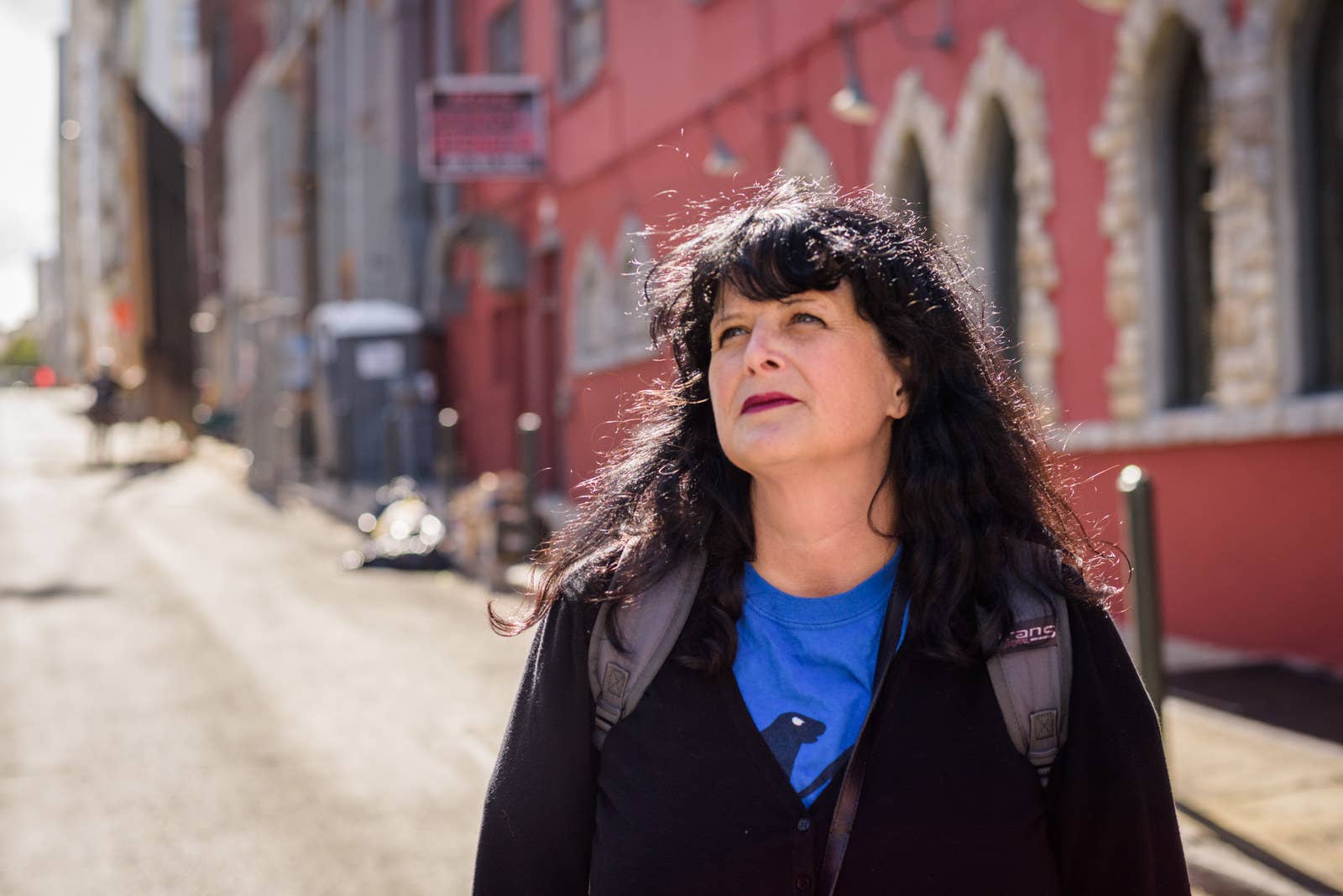 Tracey Helton Mitchell had been living out of a shopping cart in a San Francisco alley, shooting heroin and getting beat up by her boyfriend, when she decided to kill herself.

In despair over the abuse, she at one point threw herself into the ocean. But as the cold waves washed over her that day, she realized she wanted to live. "I wanted the pain to stop. I wasn't thinking through the actual death part," Helton Mitchell told BuzzFeed News.
She had depression, but like many drug users, wasn't properly treated for her mental illness. Now an addiction recovery specialist, she's one of a growing number of experts who worry that the national epidemic of opioid deaths is masking a crisis of suicides.
Suicide rates in the US rose 30% between 2000 and 2016, accounting for almost 45,000 deaths a year, according to CDC estimates. But the real numbers are undoubtedly higher, partly because of the opioid epidemic.
Suicide rates in the US rose 30% between 2000 and 2016.
Suicide by drug overdose is "profoundly under-reported" in the US, according to a study published earlier this year. Depression, anxiety, and post-traumatic stress disorder affect more than half of people with drug use disorders. That's a big reason why the estimated more than 2 million people in the US with opioid addictions are about 13 times more likely to kill themselves than others.
Of the estimated 48,000 people who now die of opioid overdoses every year, an unknown but not insignificant number had thought about suicide before, noted addiction expert Mark Gold of Washington University in St. Louis. "Or thought that they might not ever wake up and didn't care either way, or wished to die, or were playing a version of Russian roulette."
But the official numbers don't reflect that reality. In 2016, the CDC estimated there were just 1,819 suicides involving opioids — less than 4% of that year's 44,000 fatal opioid overdoses. Gold and his colleague A. Benjamin Srivastava wrote last year that data from teen deaths point to a much higher suicide rate — perhaps 13.5% of all opioid deaths.
"We should be very concerned that many overdoses are unrecognized suicide attempts," Gold said.
If people were more aware of the overlap, drug users could be treated for depression and have a better chance of getting off drugs and not dying, Jill Harkavy-Friedman of the American Foundation for Suicide Prevention told BuzzFeed News.
"Which deaths are suicides and which are accidents?" she asked. "The better we understand who's who, the better we can help everyone."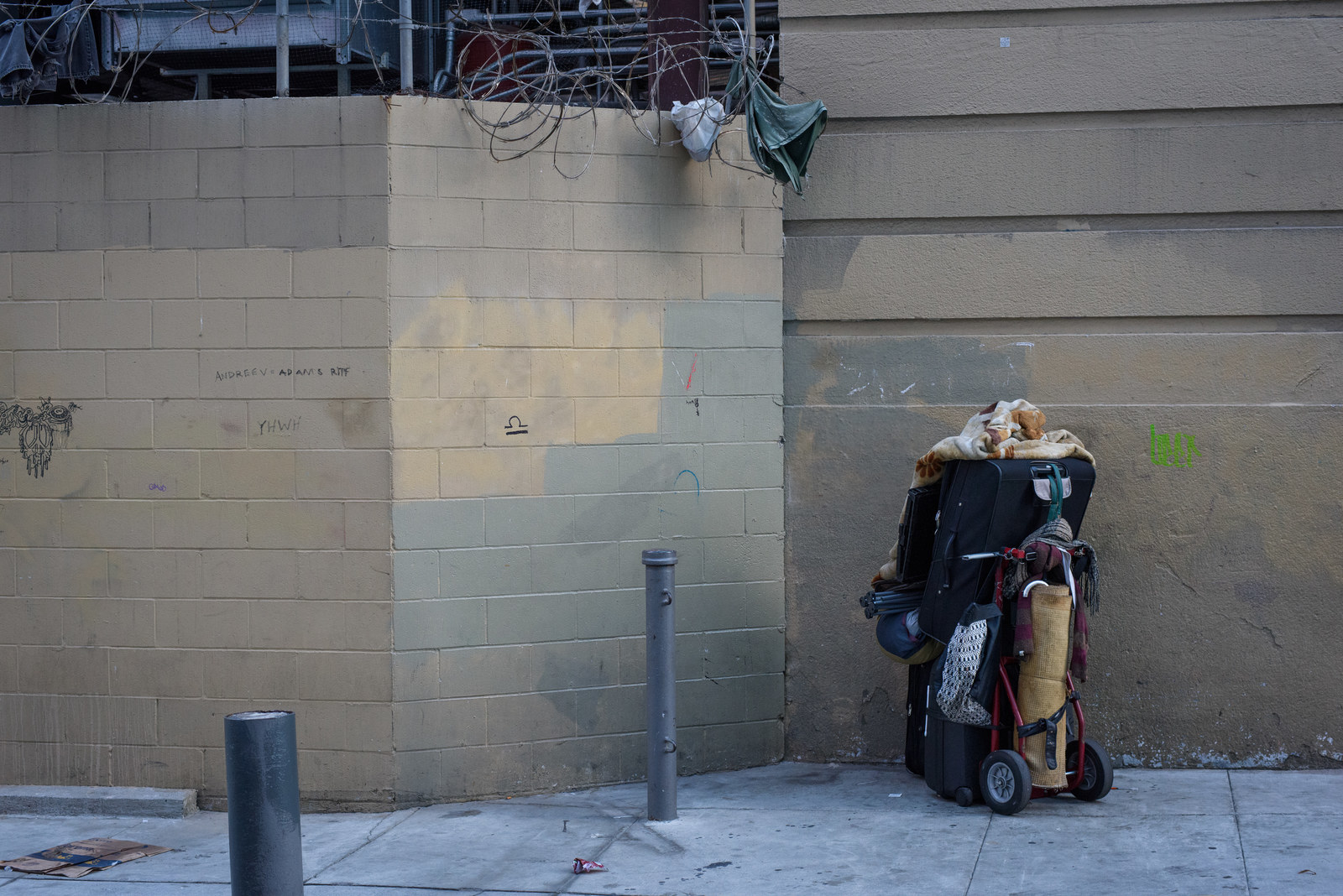 Helton Mitchell was diagnosed with depression when she was 12, and received no treatment. After having her wisdom teeth removed as a teenager, she received Vicodin pain pills, which set her on the path to drug use. In college, she began injecting heroin, leaving the University of Cincinnati with a jumble of incomplete grades.

"I blew a course across the US using drugs until I got to San Francisco," she said. "I was homeless and using drugs on the street." She lived like that for six years, as captured in the 1999 documentary Black Tar Heroin: The Dark End of the Street.
"I would argue a lot of people start using opioids as antidepressants, because they are having suicidal thoughts," she said. "Then the solution becomes the problem."
"If you didn't feel like killing yourself before you go into withdrawal, then you'll feel like it after."
It was only after her third arrest that Helton Mitchell went into a recovery program, after suffering on the floor of a jail cell through weeks of withdrawal.
"If you didn't feel like killing yourself before you go into withdrawal, then you'll feel like it after," she said, making the start of recovery a particularly dangerous time. A body and brain accustomed to opioids can react to their removal with the worst symptoms of the flu — vomiting, diarrhea, and tremors (hence the phrase "kicking the habit"). Withdrawal is a soul-crushing feeling of bleakness, made even worse in people who already have depression.
Among hardcore heroin users, the logic of human survival is inverted, with the most potent "brands" of street drugs seen as most desirable. Those deadly doses promise the long-vanished euphoria of early drug use that has been replaced by the need to "get well" and avoid the agony of withdrawal. (The modern-day advent of illicit fentanyl makes this pursuit look like even more of a death wish, but it is really driven by the biochemistry of the body building an ever-higher tolerance to opioids.)
Somewhere between a deliberate suicide and an accidental one is a gray area, where even the overdose victim doesn't know if they meant to die, mental health researcher Amy Bohnert of the University of Michigan told BuzzFeed News.
"Based on what participants in our studies tell us, I think the more likely scenario is that the intent of overdoses falls along a spectrum of intent," she said. In a recent survey by her team, for example, of 553 people who had overdosed on drugs or alcohol, 53% said it was an accident, 26% said it was intentional, and 21% said they were unsure.
"If survivors don't know whether or not it was intentional or unintentional, the person investigating an overdose death is certainly not going to be able to figure it out," said Bohnert.
Medical examiners are the authorities who typically determine whether someone has died of an accidental overdose or a suicidal one.

"We do very much consider the question of suicide very carefully," Dirk Huyer, chief coroner for the 14.2 million people living in Ontario, Canada, told BuzzFeed News. His medical examiner's office conducts more death investigations than any other in North America. "To say we can [count suicides] to a scientific level is very challenging."
Accidental opioid deaths in his province are "unbelievably high" — 1,263 last year — largely driven by fentanyl, a synthetic opioid 30 to 50 times more potent than heroin. Fentanyl has tainted the illegal drug supply in Canada just like the US, where it is the leading cause of fatal drug overdoses. Huyer and his colleagues counted just 93 opioid deaths as suicides.
The investigations begin with the death scene, looking for a suicide note ("don't see often," Huyer said), medical and employment histories, looking for recent reverses in life, or evidence of past suicide attempts. The amount, type, and variety of drugs taken are measured during the autopsy, with more drugs in larger amounts potentially pointing toward suicidal intent. Another factor is ethnicity: Older white men are most likely to kill themselves with overdoses of pain pills.
Drug interactions can also play a role in overdose deaths, particularly benzodiazepine drugs prescribed for anxiety, which have been blamed for a fivefold increase in overdose deaths from 1999 to 2009. Vastly complicating things is the increase in accidental overdose deaths from fentanyl and its even more powerful variant, carfentanil, which is unbelievably dangerous, perhaps 100 times more potent than fentanyl.
All of these factors are weighed by multiple investigators, along with any other extenuating circumstances, before a suicide is declared. "It's not our impression," Huyer said, that suicides with opioids in the province are increasing, falling from 97 in 2016 to 93 in 2017, by his office's count.
Not all medical examiners are so thorough. A 2017 CDC meeting bemoaned a lack of standardization in the profession, seen in everything from toxicology tests to "unwritten rules" for declaring suicides. A report from that meeting suggested a 6.7% underestimate of suicidal drug overdoses, and it may be even higher — medical examiners not identifying the drugs involved in fatal overdoses may have missed 70,000 opioid deaths between 1999 and 2015, according to a June report. In Alabama, Indiana, Louisiana, Mississippi, and Pennsylvania, the study found, the type of drugs used in more than 35% of accidental fatal overdoses was recorded as "unspecified."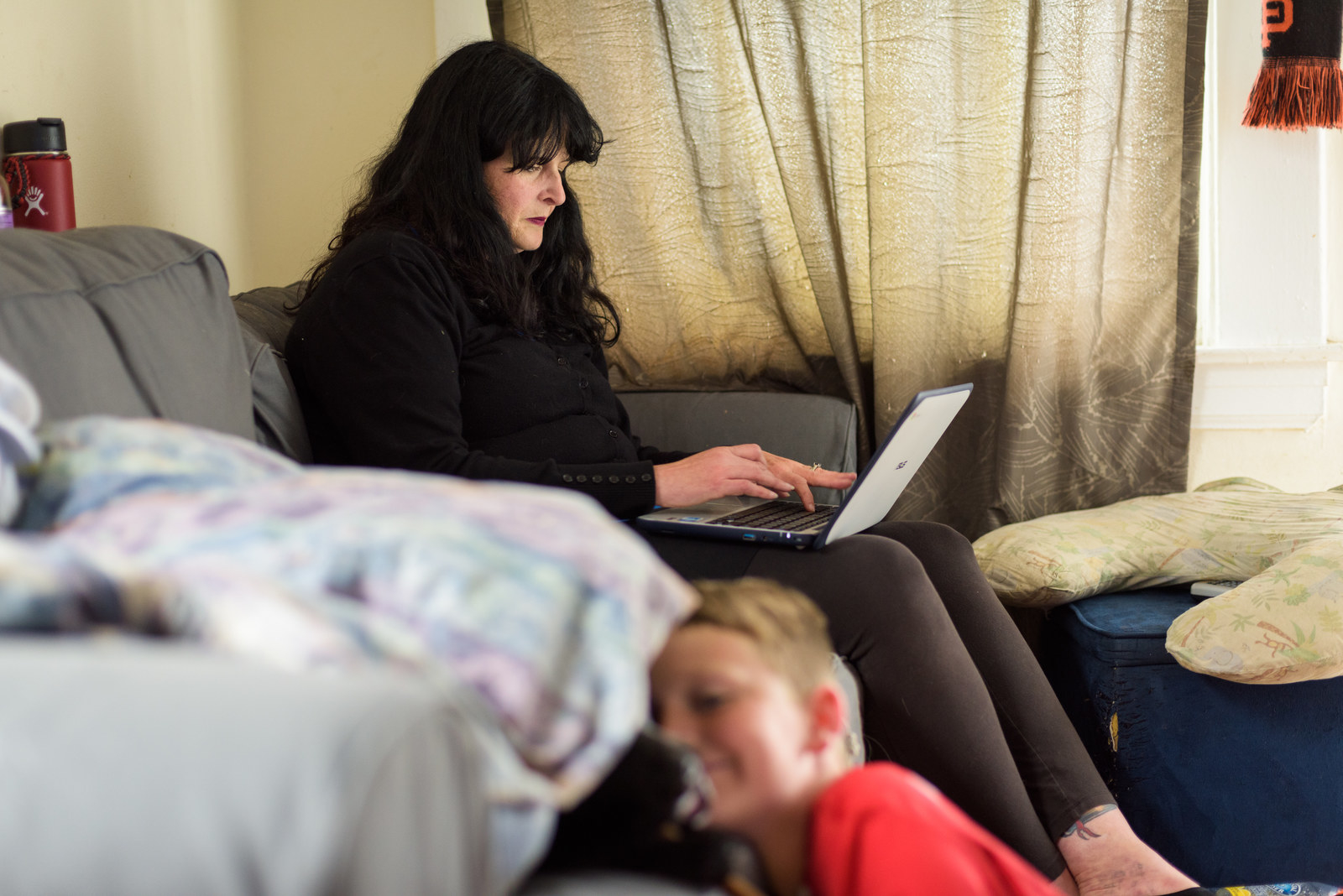 After staggering out of the ocean that dark day decades ago, Helton Mitchell accepted a ride, shoeless, back to the alley. When the Black Tar Heroin documentary was filming from 1995 to 1998, she thought she would be killed or die of an overdose and end up a cautionary tale.

Instead, in 1998 she went into a recovery program after being arrested. She shopped around different 12-step meetings in San Francisco for two years with the same urgency as she once searched for drugs. A counselor at one of them diagnosed her with post-traumatic stress disorder from years of abusive boyfriends, rape, and trading sex for drugs.
"I never got any mental health treatment until I was a year clean," she said, 16 years after her initial diagnosis with depression and after years of suicidal thoughts.
"I never got any mental health treatment until I was a year clean."
In the book she wrote about her recovery, The Big Fix: Hope After Heroin, she described a friend from the documentary, Jake, who died of an overdose after relapsing. She also wrote about people she met as an addiction counselor who killed themselves after getting clean.
"Drugs are their only coping mechanism. Drugs are what keep them alive," she wrote. "To completely abandon their self-medication means dealing with realities they might not be able to handle."
The crucial moment for depression screening, experts say, is after someone survives an overdose: Among this group of people, the risk of a later suicide by any means is 41 times higher than in the general population, according to a 2015 report.
And yet, "overdoses are considered accidental in origin until proved otherwise," Gold and Srivastava noted in their recent review. That allows emergency rooms to discharge patients after an overdose without screening them for depression. The researchers say this could partly explain why some patients get angry after learning that their life was saved by the overdose-reversing drug naloxone: They're not mad about being thrust into withdrawal, but because they wanted to die.
And people going into recovery, Helton Mitchell said, "are most often going to get into a 12-step program run by a very well-intentioned layperson — they are not going to address people's mental health issues." Only about 1 in 10 drug treatment facilities provide medication-assisted treatment, drugs such as buprenorphine and methadone that serve as substitutes for opioids and which are the most effective way to treat a drug use disorder when combined with counseling that includes mental health screening.
She's now a "PTA mom" married with three children, living in the city whose streets on which she once thought she would die anonymously. She counsels people on Reddit who are trying to recover from the same addiction and depression, sending care packages to them containing the overdose-reversing drug naloxone.
"Suicide is just one bad choice away, and there are a lot of untreated people out there," she said. "I only wonder why people aren't doing more for them." ●