WASHINGTON -- On an interview tour, anti-abortion activist David Daleiden, 27, denied that his secretly recorded videos of clinic doctors last year directly sparked the murder of three people at a Colorado Springs clinic.
Released over the summer of 2015, the covertly recorded videos featured doctors discussing retrieving fetal organs for use in research. Though Planned Parenthood called the videos misleading and deceptively edited, their release ignited a Congressional fight over federal payment for medical services at Planned Parenthood clinics.
Planned Parenthood reported a nine-fold uptick in vandalism, arson and threats against clinic workers following release of videotapes by Daleiden's group, the Center for Medical Progress (CMP). And on November 27, 2015, Robert Lewis Dear Jr. was arrested in the death of three people at an abortion clinic in Colorado Springs. Dear reportedly told police "no more baby parts," when he was arrested.
"I don't think it has anything to do with my videos," Daleiden told BuzzFeed News, on an interview tour he is undertaking ahead of the change in presidential administrations. "The message of my videos is totally non-violent."
Daleiden had denounced the shootings last year after they occurred, but had not addressed the question of his responsibility. "I'm totally against cruelty, especially cruelty of the kind you saw in Colorado," he added.
The shootings followed an FBI Assessment warning of possible attacks by lone gunmen at abortion clinics. National Abortion Federation president Vicki Saporta told BuzzFeed News that the increase in threats was the worst since the group began tracking them in 1977, necessitating the hiring of a separate security team for clinics.
"Daleiden did not pull the trigger," legal ethicist Alta Charo of the University of Wisconsin, an abortion rights supporter, told BuzzFeed News. "But he smeared Planned Parenthood and every abortion provider and every medical researcher who uses discarded fetal tissue, in each case with a smear that was painted to look just like a target on their backs."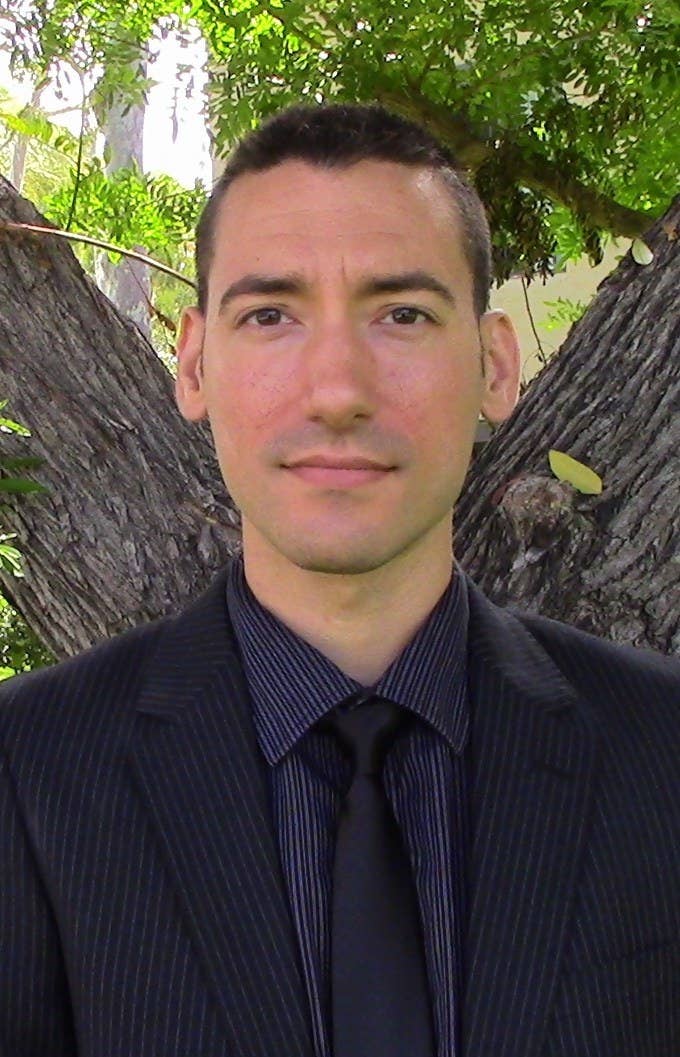 Daleiden led the three year campaign to secretly record abortion clinic doctors, fetal tissue banks, and National Abortion Federation conventions by pretending to be a biomedical research business that was looking to pay high prices for livers, brains, and other body parts from aborted fetuses that were donated to medical research.
He never got any takers, and investigations of clinics in a dozen states found no violations that supported the video's claims they were illegally profiting from fetal tissue sales. It is illegal to profit from fetal tissue sales under a 1993 law, but reasonable handling costs are allowed. Planned Parenthood called the tapes a fraud following an analysis that found deceptive editing of sound bites on the videos. (A local prosecutor in Orange County, California, has announced an illegal profit lawsuit against a tissue bank in October, which is still pending.)
In Congress, the fight over the federal government's funding of Planned Parenthood for medical services only ended with the resignation of House majority leader Rep. John Boehner of Ohio. His exit secured passage of a federal budget without the defunding measure.
Both Planned Parenthood and the National Abortion Federation, which represents abortion clinics nationwide, have filed racketeering lawsuits against Daleiden's group. A federal judge in one lawsuit found "harassment, threats, and violent acts taken against NAF members and facilities have increased dramatically," since release of the videos.

Daleiden said that he expects Planned Parenthood defunding efforts to resume with the election of Donald Trump to the presidency and Republicans in control of Congress, and he called for criminal investigation of the group over his claims of illegal fetal organ sales profits. The push should resume a week after inauguration with the yearly "March for Life" that typically draws hundreds of thousands of anti-abortion protestors to Washington D.C.
"Trump can't deliver the things he promised about bring back jobs, or building a wall, so we're the easiest target for him to appease his (voting) base," Saporta said. "I do expect he will try to restrict abortion as one of the earliest acts of his presidency."