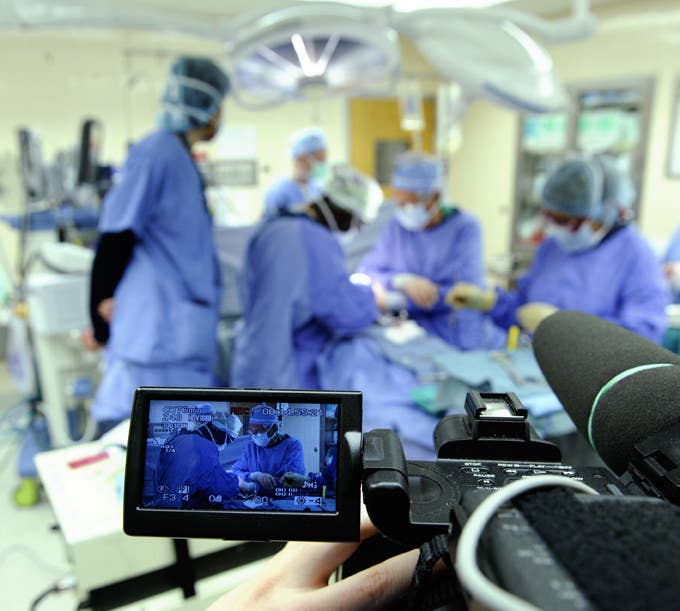 WASHINGTON — Federal health officials cited three prominent Boston hospitals for violating patient privacy rules in the shooting of a 2014 documentary, announcing a settlement on Thursday worth $990,000 — and apparently getting the name of the show wrong.
The US Department of Health and Human Services news release announcing the deal said the documentary was ABC's Boston Med series.
But settlement documents referred to a different ABC show shot in late 2014, Golden Hour, which aired as Save My Life: Boston Trauma. (Boston Med ran in 2010.)
The three teaching hospitals — Boston Medical Center, Brigham and Women's Hospital, and Massachusetts General Hospital — had provided a film crew with medical privacy training prior to filming, but nevertheless, "failed to appropriately and reasonably safeguard its patients' PHI [personal health information]," according to HHS.
The privacy of patients is strictly governed by the Health Insurance Portability and Accountability Act of 1996, which bars doctors and hospitals from sharing medical information with third parties without explicit patient permission.
The settlements did not include an acknowledgment of liability or violations by the hospitals.
"Boston Medical Center obtained proper consent from all patients involved in this filming project in full compliance with HIPAA," said BMC's David Kibbe in a statement sent to BuzzFeed News.
"However, BMC chose to settle this case to resolve the matter and avoid further burden and expense. We value our patients' privacy as a highest priority while providing exceptional care."

Disney–ABC Television Group representatives declined to comment on the settlements, which follow similar ones from 2016 connected to the network's NY Med documentary series.
UPDATE
HHS has corrected its announcement, according to Rachel Seeger of the HHS Office for Civil Rights. "OCR's press release incorrectly referred to the television series involved in these cases as 'Boston Med,' but the correct television series involved is 'Save My Life: Boston Trauma'," she told BuzzFeed News, by email.