The Final Battle In The U.S.-Russia Relationship Is In Space
Senator Richard Shelby totally pwned Senator John McCain in a fight over the Pentagon buying Russian rocket engines to spy on Russia, among other things.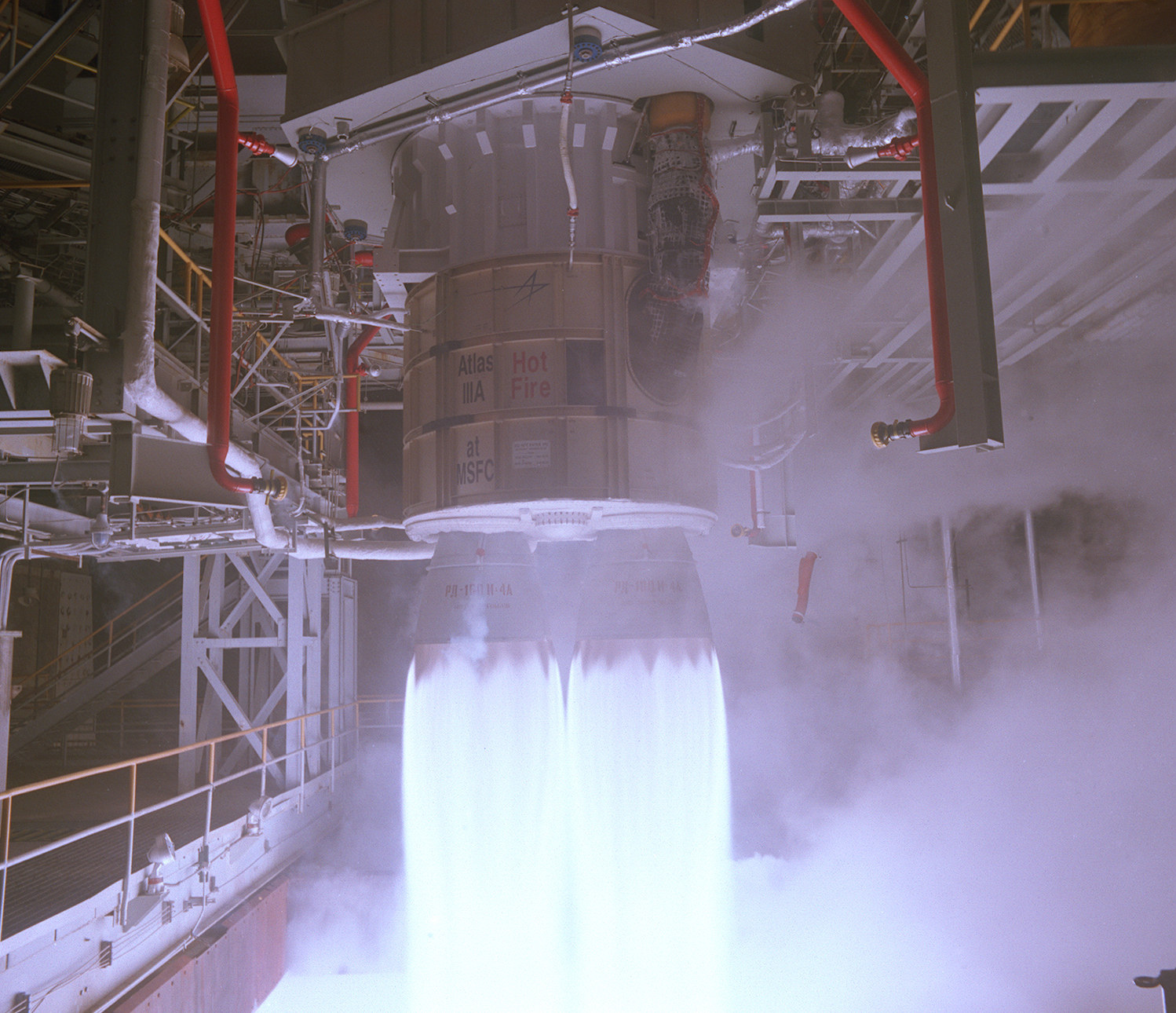 As a Star Wars sequel opens on movie screens, a final space battle over Russian space rockets plays out in the U.S. Senate, pitting maverick Republican Senator John McCain of Arizona against the national security establishment.
McCain lost a fight on Friday, with the passage of the federal government's $1.1 trillion spending bill that allows for buying an unlimited number of Russian RD-180 rocket engines, ending a ban on U.S purchases of the massive machines.
The bill overrode one that McCain had championed which would have capped purchases to just nine RD-180s. These rocket engines power the Atlas V rocket, the longtime workhorse of national security satellite launches, and their current price is a business secret.
Buying RD-180s "will send hundreds of millions of dollars to Vladimir Putin, his cronies, and Russia's military-industrial base as Russia continues to occupy Crimea and destabilize Ukraine," McCain said on the Senate floor on Wednesday. He promised to reinstate a complete ban on the rockets next year.

In counterpoint, Sen. Richard Shelby of Alabama, also a Republican, called the attempt the ban Russian rocket engines "reckless" — a threat to national security and to staying competitive in the space launch battle, in a Space News op-ed. Shelby, a member of the powerful Senate spending committee, essentially rolled McCain's Senate Armed Services committee in ending the rocket engine ban this year.
Rocket engines burn fuel at the base of rockets, powering their lift-off into space. The RD-180, manufactured in Khimki, Russia, weighs about 12,000 pounds and produces almost 1 million pounds of thrust. The engines initially sold in 2001 for about $10 million apiece, a bargain in the space business, though they now likely cost significantly more. They allow the extremely reliable Atlas V to lift more than 19,000 pounds of satellite into stationary orbits above the Earth, about twice the weight possible with the SpaceX Falcon 9 rocket, RD-180's competitor for Pentagon business.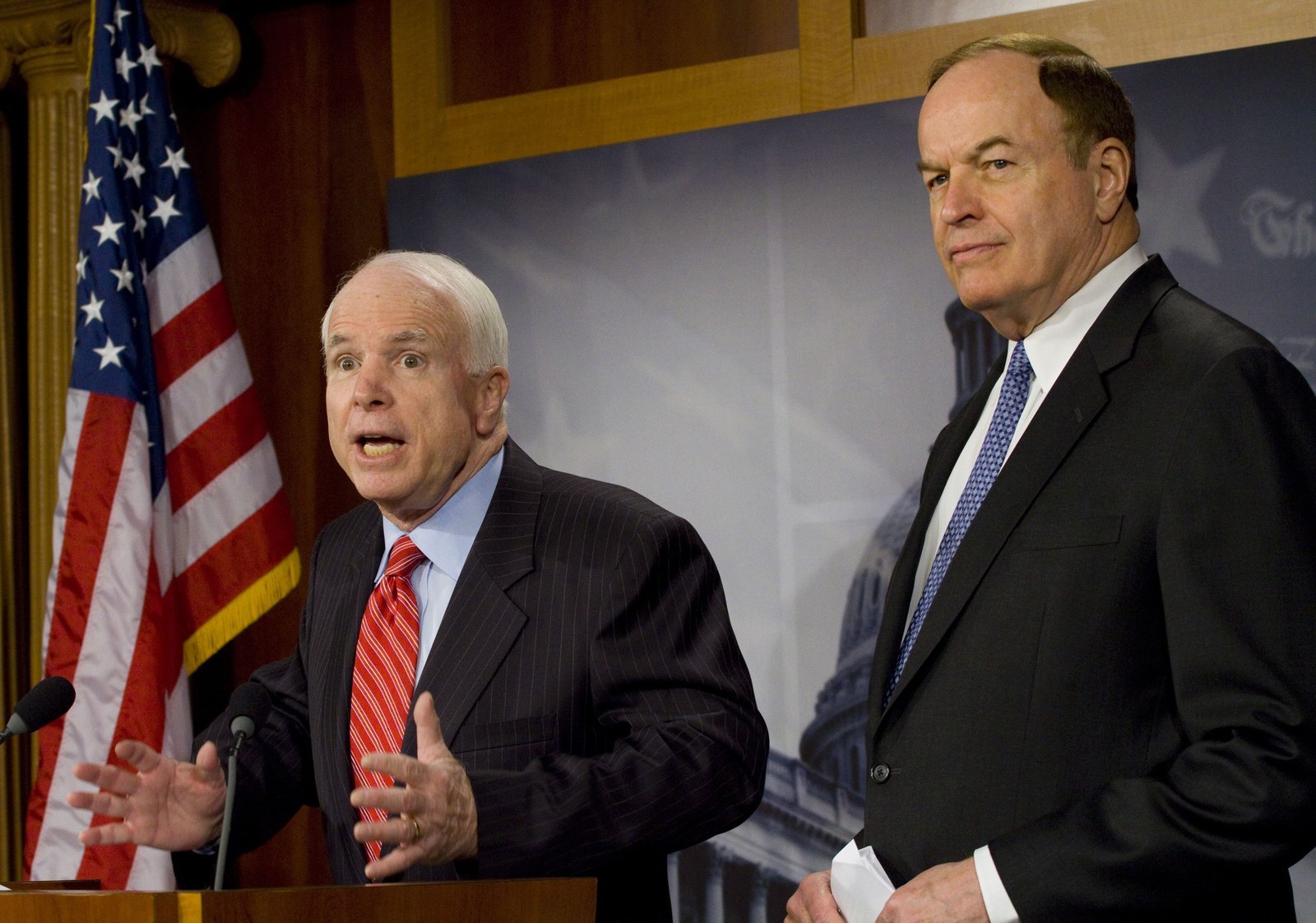 The fight between Senators is a naked battle for space bucks: On one side is Shelby, a supporter of the United Launch Alliance (ULA), which builds Atlas V rockets with Russian rocket engines in Decatur, Alabama. On the other side is McCain, a supporter of Elon Musk's SpaceX rocket firm, which would win all the Defense Department business lost by ULA if the Atlas V was put out of business by banning its rocket engine.

But the fight is also a hangover of the post-Cold War era, when buying Russian rocket parts looked like a cheap way to keep the post-Soviet rocket industry from selling ballistic missiles to North Korea. Repeated failure by Presidents, Congress and the U.S. Air Force to build its own version of the RD-180 — despite years of promises — has left the Pentagon dependent on rocket engines from Vladimir Putin's Russia in order to keep spying on him.
"We need to launch national security payloads and we need RD-180 engines to do that," space policy expert Scott Pace of George Washington University told BuzzFeed News. "This is not a conflict over jobs or even foreign policy, but a reflection of the weakness of the U.S. rocket propulsion industrial base as a result of decades of neglect."
In 2014, a commision headed by retired U.S. Air Force Major General Howard "Mitch" Mitchell told Congress that building a U.S. version of the RD-180 engine (first promised in the 1990s) would cost about $1.5 billion and take five years. After waiting 20 months on that recommendation, Congress set aside $228 million in the just-passed spending bill for developing a new rocket engine to supplant the RD-180. ULA is now supporting two rocket firms developing new engines.
The loss of NASA's space shuttle Challenger in 1986, which led to the military shifting its payloads onto other rockets, should have triggered the U.S. to build a new rocket long ago, retired U.S. Air Force Lt. Colonel Wayne Eleazer, a former Atlas rocket test director at Vandenberg Air Force Base, told BuzzFeed News by email.

"We have been kicking this can down the road for 46 years or so and over the last decade seem to have decided to pretend the can does not even exist," Eleazer said. "It really is a case of it being everybody's fault."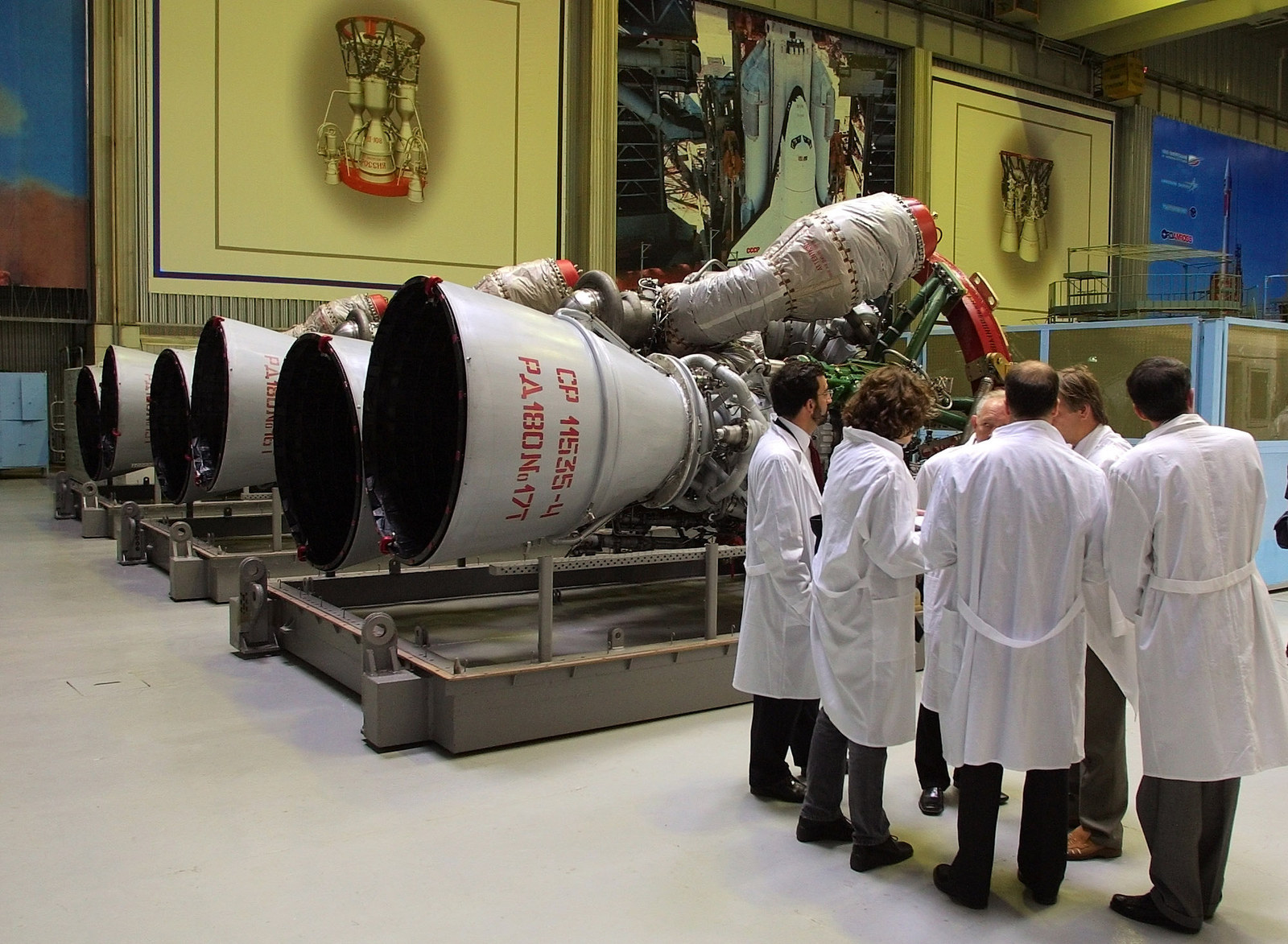 The Mitchell report also suggested that until a replacement for the RD-180 is built, the U.S. should buy as many Russian ones as possible, stockpiling them in case relations worsen with the volatile Putin, who added military airstrikes in Syria this year atop his ongoing Ukraine incursion as flashpoints with U.S. interests. In his op-ed, Shelby suggested that the spending bill follows the Mitchell report recommendation, and it did.
Such purchases may only be allowed for a year, as McCain has vowed not only to limit the use of the RD-180 next year, but to ban it outright. McCain's suggestion that RD-180 sales were benefiting Putin and his business cronies directly figured in a brief injunction against RD-180 sales last year, space law expert Michael Listner of Space Law and Policy Solutions in East Rochester, New Hampshire told BuzzFeed News by email. The Justice Department rejected that cronyism charge and a judge lifted the ban.
"Suffice it to say this has turned into an open war between ULA and Senator McCain," Listner said. Whether McCain's Senate allies who backed the nine-engine sales limit will support an outright ban will be a political drama of the first order next year.
"While I appreciate Senator McCain's passion in this," Listner said, "I feel this has turned more into a personal war for him instead of a logical national security issue."