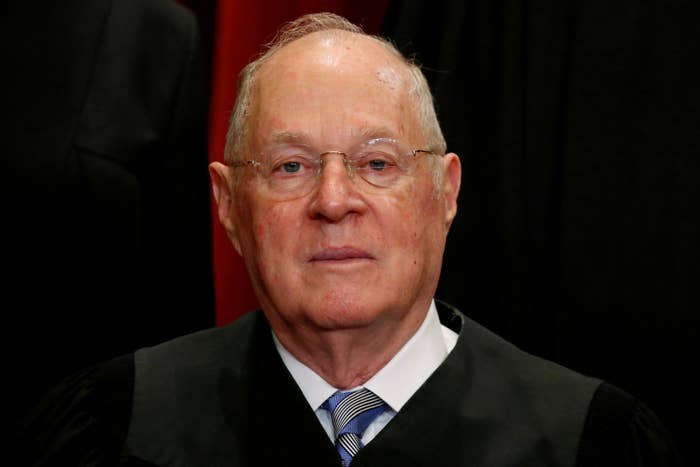 Supreme Court Justice Anthony Kennedy's retirement removes a reliably pivotal vote on the environment from the nation's highest court, legal experts told BuzzFeed News.
Kennedy announced his retirement Wednesday, prompting an immediate political scramble over his successor and opening the door for new legal fights on hot-button social issues, such as abortion and gay marriage.
But during his 30-year tenure, Kennedy was also the key vote on fundamental environmental decisions. Environmental lawyers are worried about tough times ahead for new laws restricting pollution and protecting wildlife.
"He will be missed," David Bookbinder of the Niskanen Center, who was the Sierra Club's chief climate counsel in the 2007 Massachusetts v. EPA decision that designated greenhouse gasses as pollution under the Clean Air Act.
Trump has said he will choose Kennedy's replacement from a short list of 25 candidates. If that holds true, the new court will likely be harder to convince of the importance of environmental laws. "He was a gettable fifth vote on decisions," Bookbinder said. "Things are more daunting without him."
Reliably hard to predict, Kennedy was more interested in nuanced and scientific arguments than some of the more conservative judges with a stricter anti-regulation outlook, David Doniger of the Natural Resources Defense Council told BuzzFeed News. "Clearly, over the years he has been in a different spot from the other judges."
Mark Miller of Pacific Legal Foundation, an anti-regulation law group that has won 10 out of 12 Supreme Court cases it has pursued, told BuzzFeed News it is too soon to tell exactly how a replacement for Kennedy would change environmental law. "You couldn't predict how Justice Kennedy was going to decide things over his thirty-some years."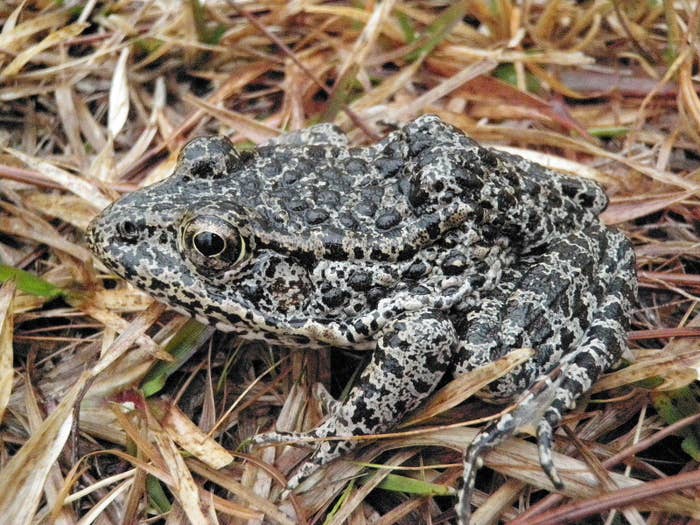 Miller suggested that the Endangered Species Act would be the first environmental issue to take the stage on a Kennedy-less court: A dispute over the endangered dusky gopher frog, Weyerhaeuser v. US Fish and Wildlife Service (FWS), is now on the court's docket in the fall. That fight is over 1,500 acres of forest in Louisiana that the FWS designated as "critical habitat" for the survival of the species, even though the frogs don't live on it.
The owners of the forest are challenging the government agency's ability to declare property as "critical habitat" when a species doesn't live on it, as well as the government not taking economic costs into account in making such designations.
Further down the road, experts expect a fight over which of the nation's waterways are actually protected under the Clean Water Act to return to the Supreme Court, which sent lawsuits on this issue to district courts in January. Those lawsuits are challenging the Environmental Protection Agency's protection of some streams and waterways under rules narrowly written to conform to a 4–1–4 Rapanos v. United States decision made in 2006, where the "1" was Kennedy.
The conservative wing of the court wanted to limit EPA's oversight to only big, navigable waterways in that case, and the liberal justices wanted essentially all small wetlands and streams protected too — but Kennedy ended up creating middle ground. He said the government should only be able to regulate smaller waterways that have a "significant nexus" with major ones. So, there was no majority opinion. Because all spaces protected under Kennedy's one-vote opinion also would be protected under the four liberal justices' view, however, his opinion is the one that effectively controlled decisions going forward.
"In this case, his lone opinion became the law," Bookbinder said. "That's how pivotal he was."
More lawsuits are expected on this in response to Trump's EPA drafting its own controversial water rule.
One area legal experts are split on is whether the 2007 decision that greenhouse gases are pollutants will be reconsidered.
"There's a been a lot of focus on whether that case will be reversed by a new majority," Joseph Goffman, executive director of Harvard's Environmental Law Program, told BuzzFeed News. While he doesn't dismiss this possibility out of hand, he's more concerned by the court incrementally chipping away at the government's authority to regulate climate pollution in other ways.
NRDC's Doniger pointed out the landmark decision has been twice reaffirmed by the court. At the same time, it had already started to chip away at EPA's power to regulate greenhouse gasses in 2016 by halting enforcement of the Obama administration's Clean Power Plan aimed at curbing emissions from power plants. The Trump administration has since said it was pulling back that plan.
Chief Justice John Roberts over the years has not been consistently opposed to environmental regulation or plain readings of pollution laws, Doniger added, suggesting that environmental plaintiffs in cases may turn their strategy to garnering his vote.
And while there were many close cases involving the environment that came to the court during Kennedy's 30 years there, environmental advocates noted that not all of those cases were close.
"It's not like every environmental case was decided 5–4," Doniger said. "There are plenty of 6–3 or 7–2 cases where environmentally sound decisions, in our view, were made. So you really can't say the sky is falling."
CORRECTION
The commentary on a 2007 climate decision was from Joseph Goffman, executive director of Harvard's Environmental Law Program. A previous version of this story misidentified the speaker.