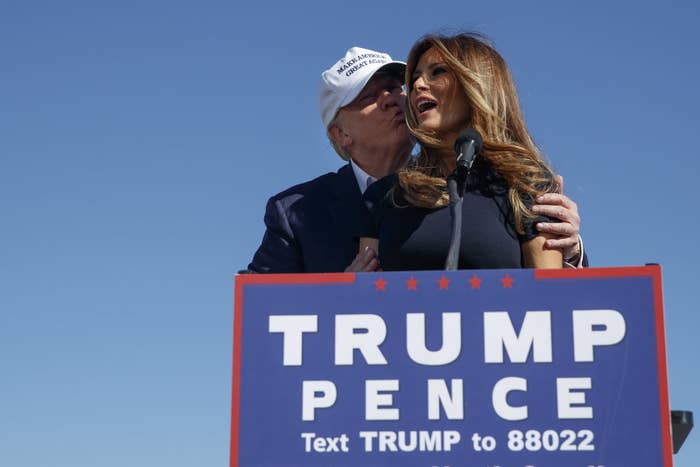 WILMINGTON, North Carolina — News that Melania Trump worked illegally in the US for seven weeks some two decades ago, getting paid for at least 20 modeling jobs without legal working papers, did not faze her husband's die-hard supporters attending a rally here Saturday afternoon.
The Associated Press on Friday reported they had obtained documents showing the Slovenian-born former model was paid more than $20,000 for modeling jobs when she was in the US in 1996 but had not yet obtained a visa to work.
Melania Trump has repeatedly said she has obeyed all US immigration laws. In August, she tweeted a statement saying, "I have at all times been in full compliance with the immigration laws of this country. Period. Any allegation to the contrary is simply untrue."
Speaking to BuzzFeed News before Melania Trump took the podium in front of an airplane hangar here to introduce her husband, many supporters dismissed Friday's report about her as irrelevant, misleading, or a distraction.
"I'd like to see them go head to head on the real issues people will vote on — like immigration," said Tim McCormack, a retired 66-year-old New York City firefighter who moved to North Carolina.
McCormack's top issues in choosing a candidate include national security, reforming the Internal Revenue Service — and, yes, immigration. On all those counts, he said, Democratic nominee Hillary Clinton just doesn't measure up.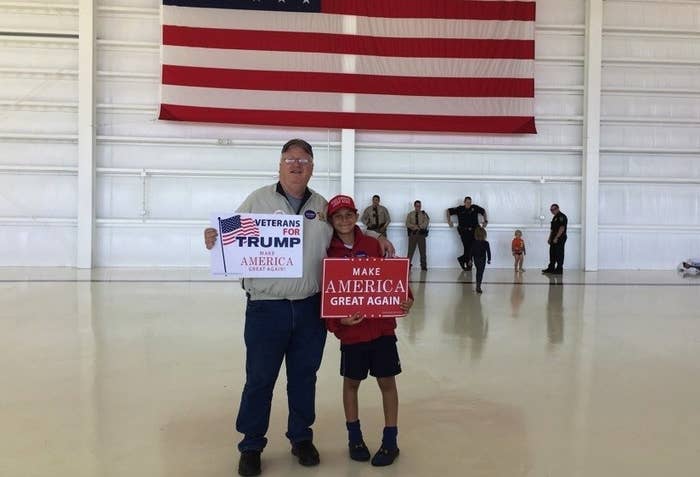 Sharon and Dan Sisk, a retired couple from Wilmington, agreed.
"This stuff about Melania is just something to overshadow Trump and be a distraction," said Sharon, a retired airline employee. She said the comparison to Clinton is all she needs to go on: "There's really nothing they can bring out that's worse than what she is."
Added Dan Sisk, a retired postal worker: "What he's done is 100% less than what should happen to her — with all of her lies, Hillary should be indicted."
Several Trump supporters said they didn't think Melania's actions were comparable to the "illegals" they're worried about — the ones Trump has said pose a unique danger to the American economy and security.
"They are killing innocent Americans, threatening schools, and destroying communities," Trump told the rally of illegal immigrants, according to prepared remarks.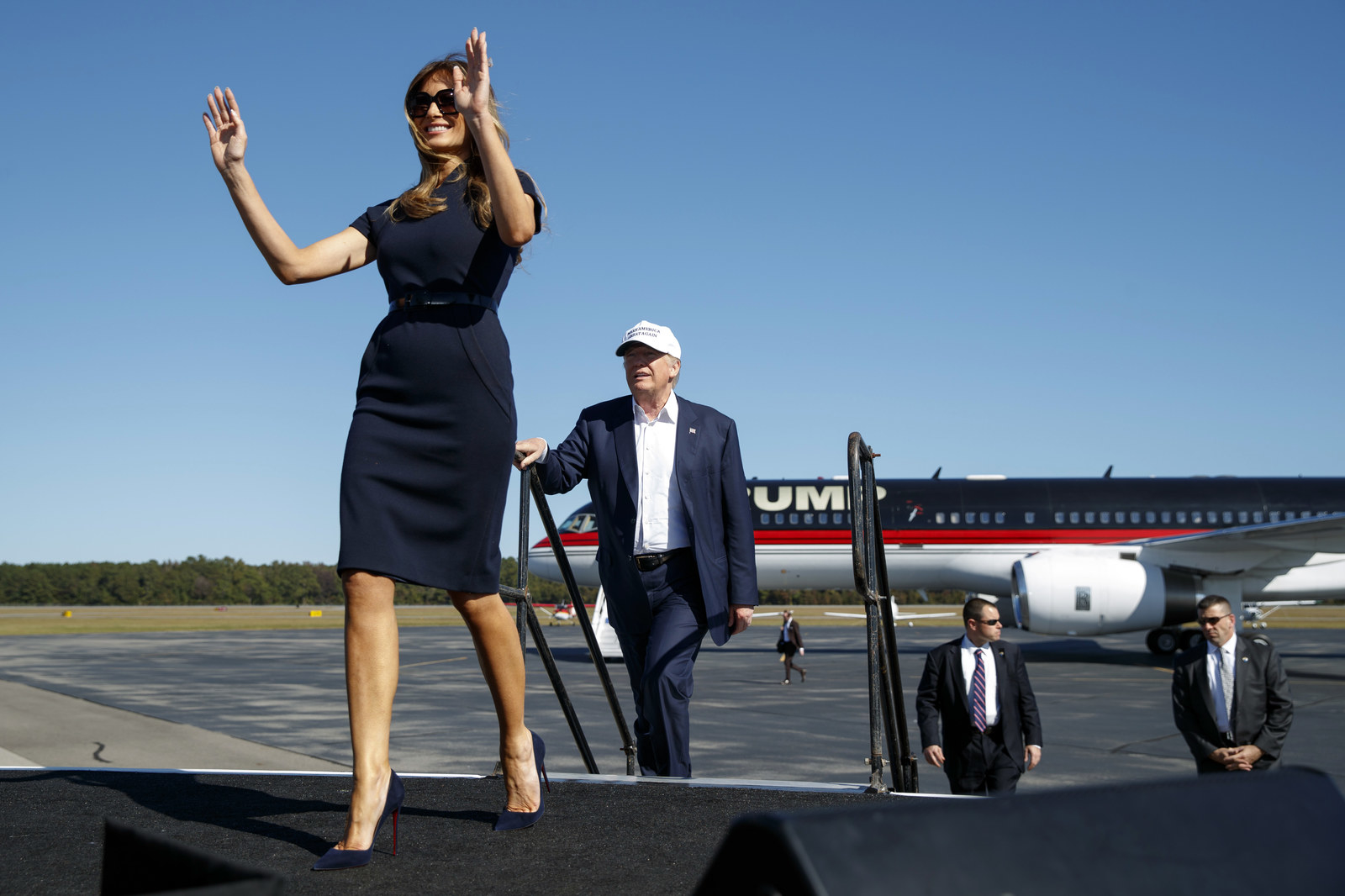 "If somehow she got here and she didn't have it, well, eventually she got her citizenship," said Elizabeth, a 22-year-old community college student from Wilmington who declined to give her last name. "It's the people who stay here for years and never even make an effort that are causing the problems."
Elizabeth said the media's left-wing bias also plays a role: "They have allowed everything that has come out to cast a negative light on Donald Trump," she said.
Debbie Chasse, a 55-year-old resident of Cape Coral, Florida, agreed that the issue was overplayed even before it had been played at all.
"Who cares?" she asked. "We've got bigger problems than what she did for a living for a couple of weeks." The biggest problem, Chasse said, is how the "Obama/Hillary side" makes everything about race.
"They're race baiters," she said. "Without them, it wouldn't be like that."
Not every Trump supporter interviewed dismissed Melania Trump's work history on partisan grounds. Some, like Carol Abraham, dismissed it as too much information at this late stage of what has been a long and bitter election campaign.
"In general, it's enough stuff," said Abraham, 65, of Wilmington. "These last weeks, they're just trying to find any dirt they can. It's overwhelming."
Her solution: "Our nation needs to get it together and get on with it."
McCormack, the retired firefighter, also offered a hint of perspective amid the partisan grousing: "You're sort of biased toward your own candidate," he allowed.
If the story about Melania Trump is true, he said, "I guess it is a little bit of a double standard."
In her introductory remarks, Melania Trump said her husband would work to protect American jobs.
"Donald cares so deeply about this country he could no longer sit by and let American jobs to be lost," she said.