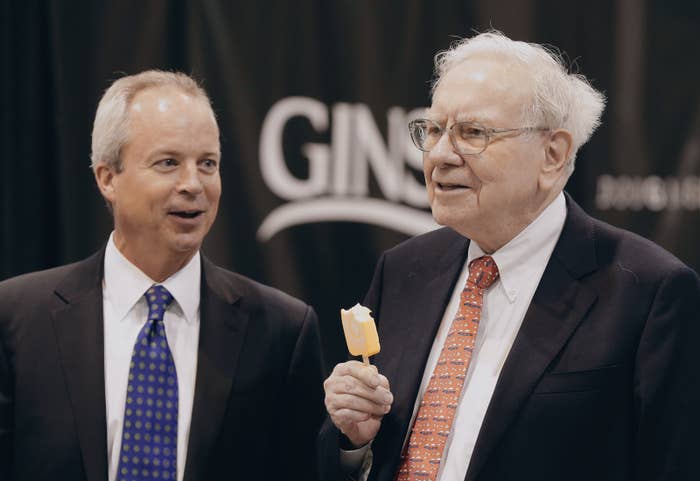 Senior Democratic lawmakers want federal regulators to investigate Warren Buffett's mobile-home company following a BuzzFeed News/Seattle Times investigation that found the company's predatory practices have harmed minority communities.
Rep. Maxine Waters of California, the top Democrat on the House committee that oversees financial companies, called on the Justice Department and the Consumer Financial Protection Bureau (CFPB) to "investigate and pursue appropriate corrective action" about "potentially discriminatory lending and collection practices" at Clayton Homes and its lenders, Vanderbilt Mortgage and 21st Mortgage.
"I was appalled," Waters said of the findings in the recent Seattle Times/BuzzFeed News investigation. "There is no place for the kind of sleazy and deceptive practices alleged in the Seattle Times articles. I was further taken aback by Mr. Buffett's defense of Clayton's lending practices given the concerns that were raised" in articles earlier last year by the Seattle Times and the Center for Public Integrity.

The letter was also signed by Democratic Reps. Keith Ellison of Minnesota, Emanuel Cleaver of Missouri and Michael E. Capuano of Massachusetts.

"Surely, if news outlets can launch an investigation into potential violations of federal fair lending and consumer protection laws, agencies charged with protecting the nation's consumers should be able to investigate these allegations," Waters wrote in in a letter sent Tuesday to Attorney General Loretta Lynch and CFPB Director Richard Cordray.
The BuzzFeed News/Seattle Times investigation, published last month, detailed how Clayton Homes charges minority borrowers higher annual interest rates than white borrowers. The company systematically pursues minority home buyers and baits them into costly subprime loans, the investigation found. It found that many of the loans fail, allowing Clayton to repossess and resell the homes.
The practices described in the story "are clear violations of federal fair lending and consumer protection statutes," Waters wrote in the letter. She noted that many of the issues were first raised in a series in early 2015, as Clayton pressed Congress to roll back key consumer protections. Waters asked the two agencies to update her on any actions taken in response to the stories.
The company did not immediately answer a request for comment Tuesday evening. In response to last month's investigation, Clayton issued a news release accusing the reporters of "activism masquerading as journalism" and stated: "We categorically and adamantly deny discriminating against customers or team members based on race or ethnicity."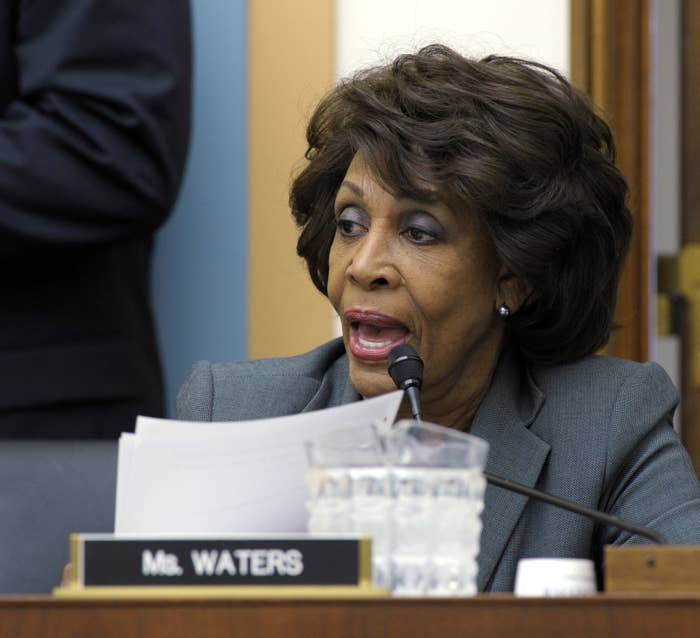 The Justice Department enforces federal fair-lending laws. The CFPB oversees nearly all consumer loans. The issues raised in the stories by BuzzFeed and the Seattle Times "are squarely within the Agencies' authority," Waters said.

Clayton Homes is a wholly owned subsidiary of Berkshire Hathaway, the investment conglomerate that Buffett founded and controls. Clayton earned more than half a billion dollars, before taxes, in the first nine months of last year. The company dominates nearly every part of the mobile-home industry: It builds homes, sells them, finances them, and provides insurance and other add-on products.
In minority communities, Clayton's grip verges on monopolistic: Last year, according to federal data, the company made 72% of the loans to black people who borrowed to buy mobile homes.
Last month's investigation described "a disturbing business model" that leaves "already vulnerable consumers uniquely susceptible to default," Waters wrote.