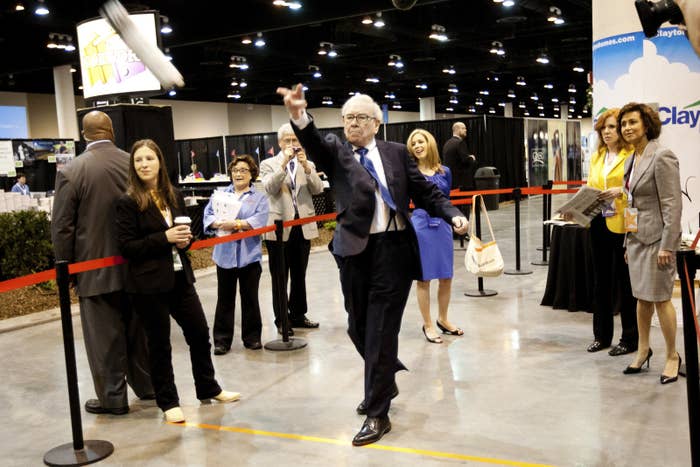 After publication of a recent investigation about Clayton Homes, Berkshire Hathaway's mobile-home subsidiary, the company put out a lengthy news release defending its practices and denying some of the investigation's key findings, including that Clayton targets minority customers and charges them higher borrowing rates.

In the weeks before publication, Berkshire Hathaway and Clayton Homes declined to talk to reporters or to answer questions provided in writing. Clayton did not respond to a request to comment for this story. Here are some of the claims in the Clayton Homes news release and how they align with the facts:
CLAIM: "The untold story is about families with very few housing and financing options. In 1998, more than 370,000 manufactured homes were produced and two dozen lenders were available. Last year, less than 65,000 homes were produced and only a handful of lenders remained."
FACTS: More than 2,000 companies made mobile-home loans in 2014, including 63 that made more than 100 such loans, according to federal data.
CLAIM: "Over the last three years, the average after-tax profit for each home sold was $746 at retail and $1,554 for each home built."
FACTS: These numbers, which are not publicly available, do not appear to include income from financing, which can far exceed what Clayton can earn from the sale of a home itself. Profit from insurance, warranties, and other add-on products can further boost Clayton's earnings from each customer. Clayton Homes (which has two lending subsidiaries, Vanderbilt Mortgage and 21st Mortgage) is classified as a "Financial Products" business in Berkshire's public filings.
Clayton had pretax earnings of $558 million in 2014, according to public filings. If those earnings were divided by the number of homes it built that year — 30,871 — they would come to $18,075 per home.
CLAIM: "… while others either failed or exited the market, we kept access to affordable housing and credit available for all families, regardless of race or ethnicity."
FACTS: Clayton's loans are among the most expensive in this industry. In 2014, 98% of its loans were "higher-priced" as defined by the federal government, averaging 6.15 points above the prime rate. The rest of the industry averaged 3.1 points over the benchmark, according to federal data.
Clayton charges interest rates that can top 15%. At such high rates, borrowers can owe more than the home is worth even after making payments for 15 years or longer.
CLAIM: "… in 2015, for borrowers with credit scores less than 600, who chose to purchase a home-only placed on private land, and borrowed less than $50,000, the average note rate from Vanderbilt Mortgage was the same for white and non-white borrowers. For borrowers with credit scores greater than 720, the average note rate for non-white borrowers was 0.07% less than that for white borrowers."
FACTS: There are two claims here: one for borrowers with good credit, and one for those with poor credit.
Borrowers with strong scores above 720 are not representative; most of Clayton's borrowers had a score below 620, Warren Buffett told Berkshire shareholders last year. On the other end of the spectrum, many Clayton buyers with weak credit end up with very similar interest rates — at or near the maximum allowable rate before federal high-cost loan rules trigger additional consumer protections. Federal data disclosures do not include credit scores.
Also, the company refers here to the borrower's "note rate" rather than the Annual Percentage Rate, which can be higher because it factors in any fees tacked onto the loan.
CLAIM: "... none of our rates exceed state or federal high-cost mortgage loan caps ..."
FACTS: These federal caps were put in place in 2014. Until then, Clayton's loans often exceeded them. Clayton has fought to avoid or increase these "high-cost" limits.
CLAIM: "Over the past 12 months, over 97% of customers have made their payments and many pay their loans off in full early."
FACTS: Buffett highlighted this 3% figure at Berkshire's annual shareholder meeting this past spring, but the number only takes into account loans that failed within a given year. Buffett later said the rate could be much higher when the performance of loans over several years was taken into account.
Kenneth Rishel, an industry consultant for 40 years, has said the failure rate on the most common type of mobile-home loan is 28%.
CLAIM: "We do not treat customers in a manner that is berating or racially insensitive, and we strenuously object to any suggestion to the contrary."
FACTS: Many dozens of borrowers have reported abusive, belittling collections calls from Vanderbilt and 21st Mortgage. More than a half-dozen current and former collectors, including Gwen Schablik, speaking on the record, confirmed that such treatment was common at Clayton's call centers.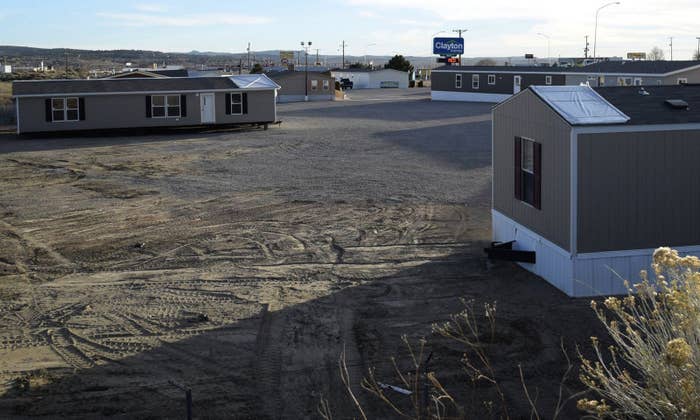 CLAIM: "... our lenders did not originate any of the loans made to the Native American customers named in the article who claimed that racially insensitive remarks were made in the servicing of their loans. One account was actually repossessed by another lender before we became responsible for the loan."
FACTS: That section of the story discusses borrowers' experiences with Clayton collections agents, whom borrowers must deal with whether the company originated, purchased, or took over servicing the loan. Every consumer mentioned in the story dealt with Clayton.
CLAIM: "If the customer chooses to converse in Spanish, forms translated in both English and Spanish advise the customer that sales and lending documents will be in English, and that the customer needs the ability to read and understand the documents or provide an interpreter to assist them."
FACTS: Clayton acknowledges here that it does not provide translated loan documents, yet the company advertises heavily in Spanish.
None of the Spanish-speaking borrowers interviewed for this story recalled an advisory that they needed to be proficient in English to understand the terms of the loan.
CLAIM: "There are no financial incentives in our retail company for directing business to any particular lender."
FACTS: As noted in the story, Clayton used to pay financial incentives to sales agents for guiding customers to Vanderbilt Mortgage, its in-house lender. Now the company encourages in-house financing in other ways. According to documents and interviews cited in the story, for example, Clayton ranks sales lots based on what percentage of their sales are financed by Vanderbilt.
CLAIM: "We display information provided by lenders who have approved our retail locations on a lender board for the customer to review. We also work with local lenders in the market. We ask customers to select lenders on a lender choice form, and we encourage them to select more than one lender, so they can compare options to best fit their needs."
FACTS: Dozens of customers said they were told or led to believe that Vanderbilt Mortgage, Clayton's in-house lender, was their only option. In an audio recording captured last summer at Clayton's Gallup, New Mexico, lot, a sales agent told Navajo customers that Vanderbilt was the only lender that financed mobile-home purchases on the reservation.
CLAIM: "... in recent discussions, the Navajo Nation's Credit Services department advised that they prefer not to be listed on our lender board …"
FACTS: Last week, Delores Begay, the loan officer who handles mobile-home purchases for Navajo credit services, said her office previously provided its loan materials to Clayton so that the information about the tribe's lower-cost loans would be available to Navajo customers. Begay said she would like her program to be listed on the lot's lender board: "They should put us on there."
CLAIM: Former employees mentioned in the article made "isolated allegations – often by individuals who were reprimanded or terminated for performance issues – [that] are not reflective of our company, our team members, or our working environment."
FACTS: The story does not rely on a handful of disgruntled employees. Reporters spoke with 17 former and current employees who described racial abuse at Clayton. Others described racial hostility in court documents.
CLAIM: "The article references team members who brought claims against the company. All but one were either dismissed in court or the EEOC determined that their allegations were not sufficient to establish a violation of applicable law."
FACTS: Of the seven cases cited in the story, the EEOC determined that discrimination had occurred in two of them and Clayton settled them. It also settled a third case. Three other cases were dismissed in court, and a fourth was dropped by the plaintiff, who said he ran out of money to pursue it.