Why Are There Never-Ending Lines At Grocery Stores In Venezuela?
Tensions are rising as people grow more tired of standing in line for hours in order to buy whatever is left in the shortage-ridden country. President Nicolas Maduro, meanwhile, is accusing the opposition and Venezuela's elite of waging an "economic war" against the country by creating the shortage while he's away on a diplomatic tour.
The never-ending lines are seen throughout the country, forcing some people to sleep outside of stores in order to buy necessities.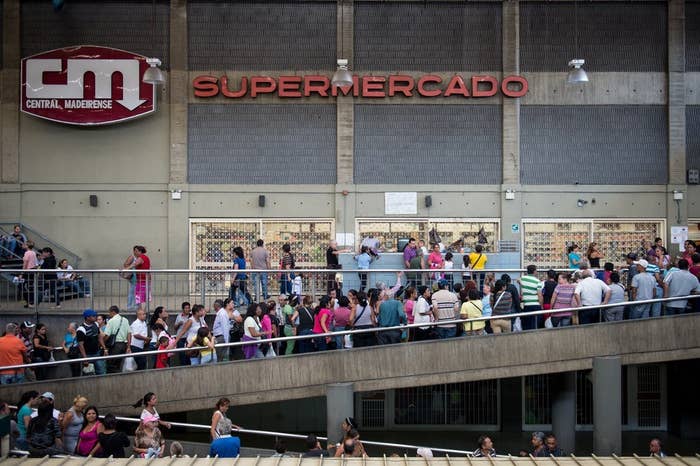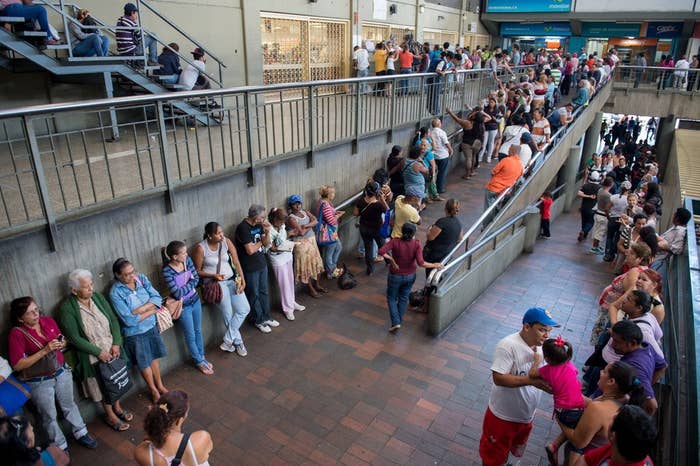 In some states, the government has banned lines at night and sleeping in front of the stores.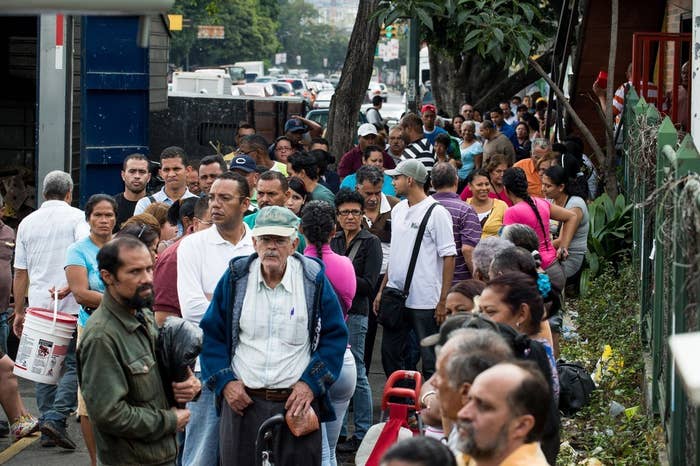 Taking photos or video of the long lines and empty stores is also forbidden.
The dismay and frustration amongst Venezuelans is hard to ignore.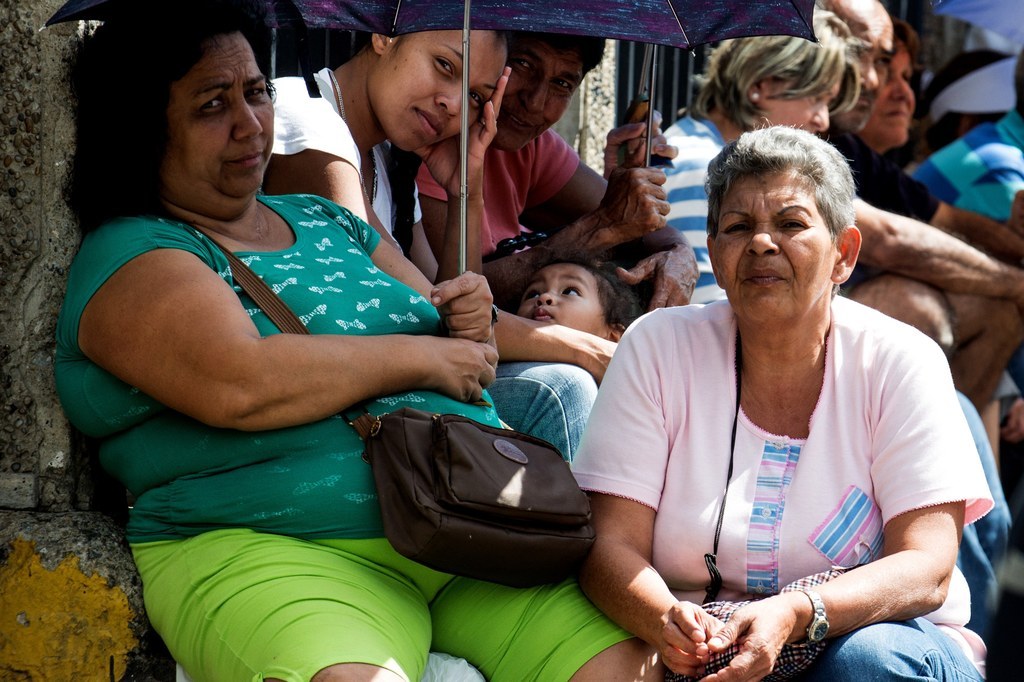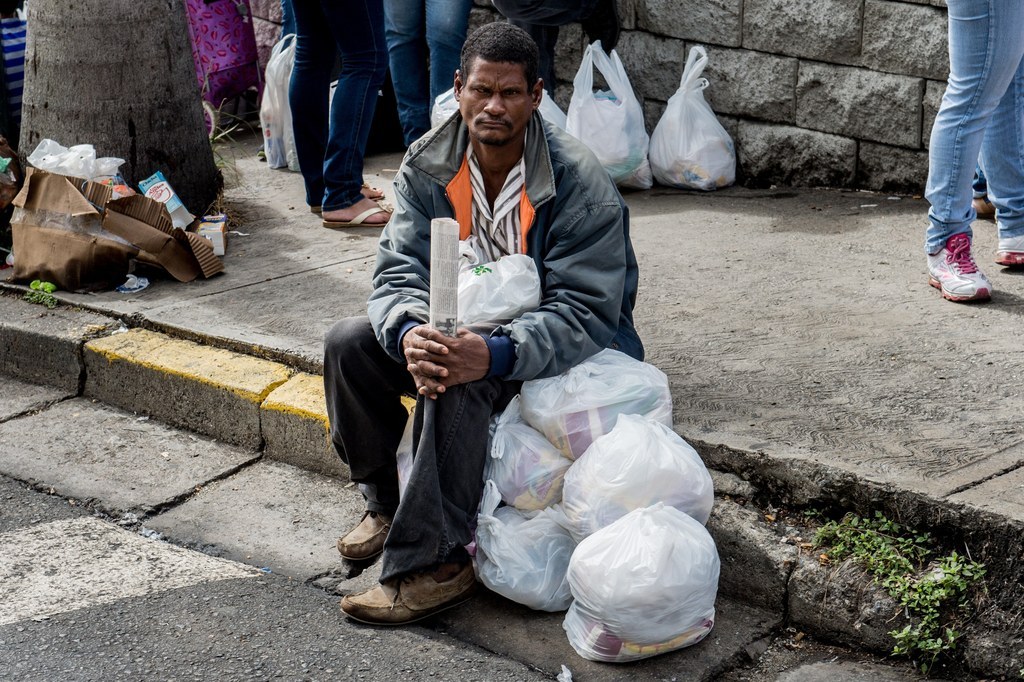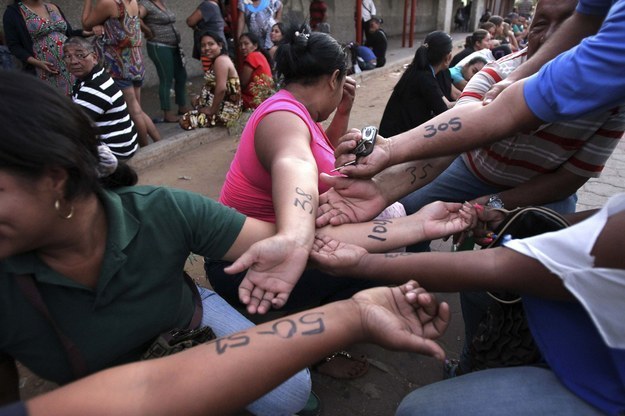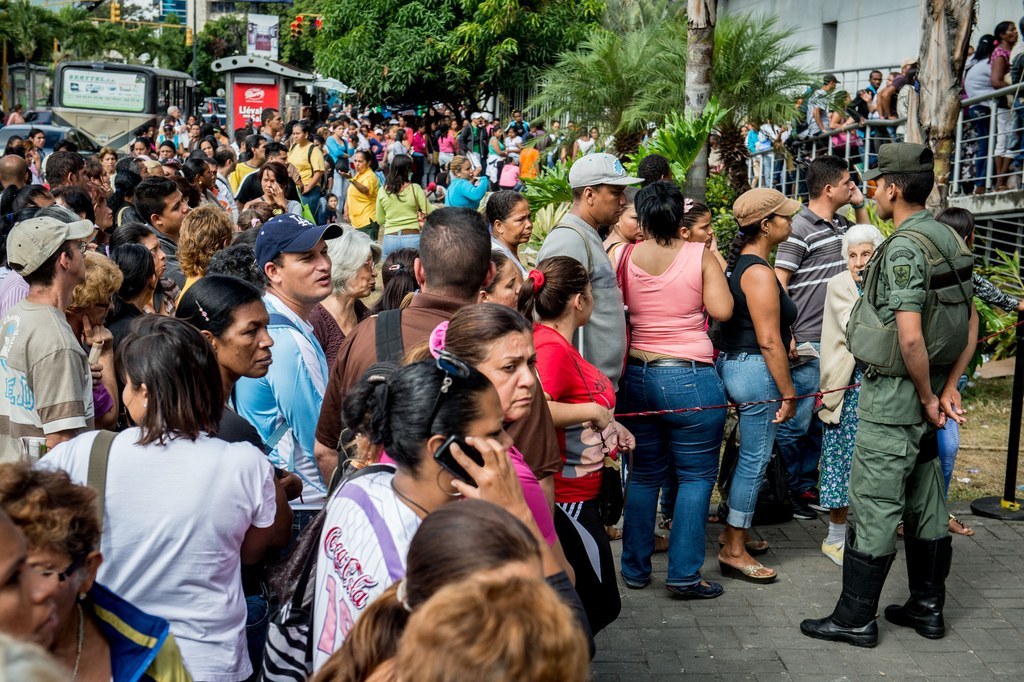 Some markets began enforcing a policy that limits patrons to two shopping days a week.
Venezuelans will only be allowed to shop on certain days, depending on the ending number of their ID cards. For example: If your ID ends with the number one, you can only shop Wednesdays and Sundays.
This new policy was proposed by Ombudsman, Tarek William Saab, who assured the public that the new procedure is only aimed at maintaining public order.
President Nicolás Maduro, who is currently on a foreign diplomatic tour, blames the opposition and the"economic warfare promoted by right-wing sectors."
Meanwhile, some government supporters believe the shortage is only happening because food distributors "overslept."
Thumbnails: Federico Parra / Via AFP / Getty Images