Trolls on Twitter are trying to stoke outrage by making false claims of racially motivated assaults at screenings of Black Panther. For example, the photo in this tweet actually shows a 19-year-old Swedish woman who was assaulted at a bar last month.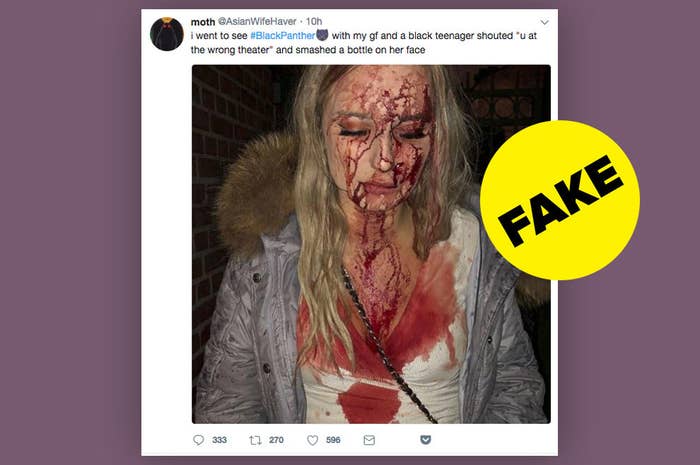 It has nothing to do with the film.
Some trolls are using images of battered women to make their false claims. This tweet includes photos of an 18-year-old woman who was locked in an apartment by her boyfriend and assaulted for four hours. He later pled guilty to two charges of assault.
Here's a sample of the other kinds of tweets sent by the same account...

This Twitter user used a photo from 2009 to make a false claim about being assaulted at a showing. It's generated over 400 retweets.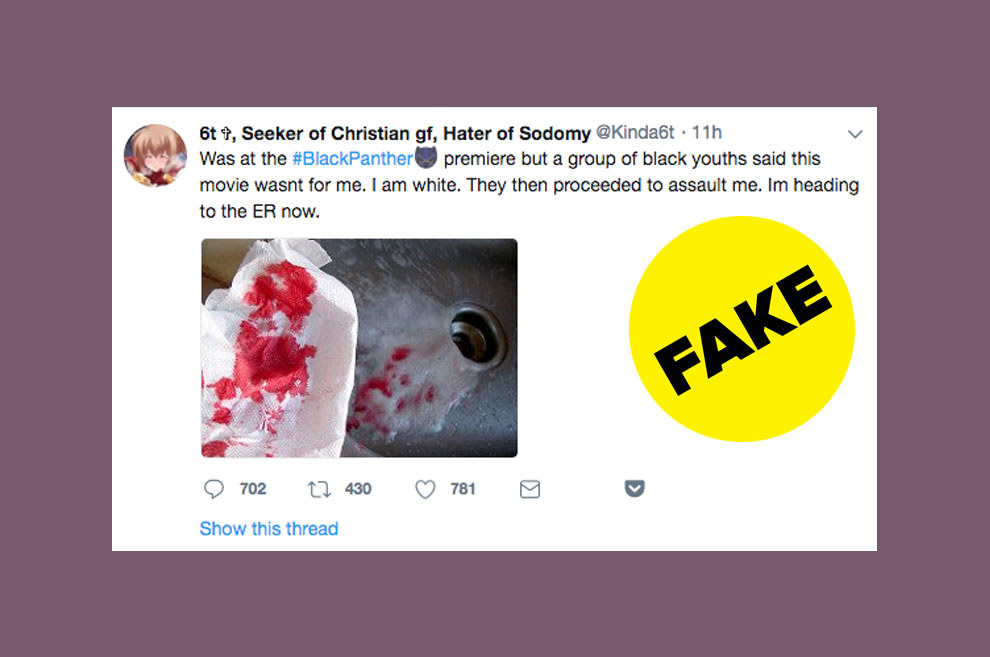 Fortunately, many people on Twitter are calling out these false claims.
This Twitter user went viral by calling out some of the fakes.
And a lot of people are outraged by this attempt to create division.
Unfortunately, the fake tweets keep coming. This account used the name and photo of Paul Nehlen, a racist and anti-Semitic man in Wisconsin who is trying to defeat Rep. Paul Ryan in a Republican primary there. Nehlen's Twitter account was recently banned.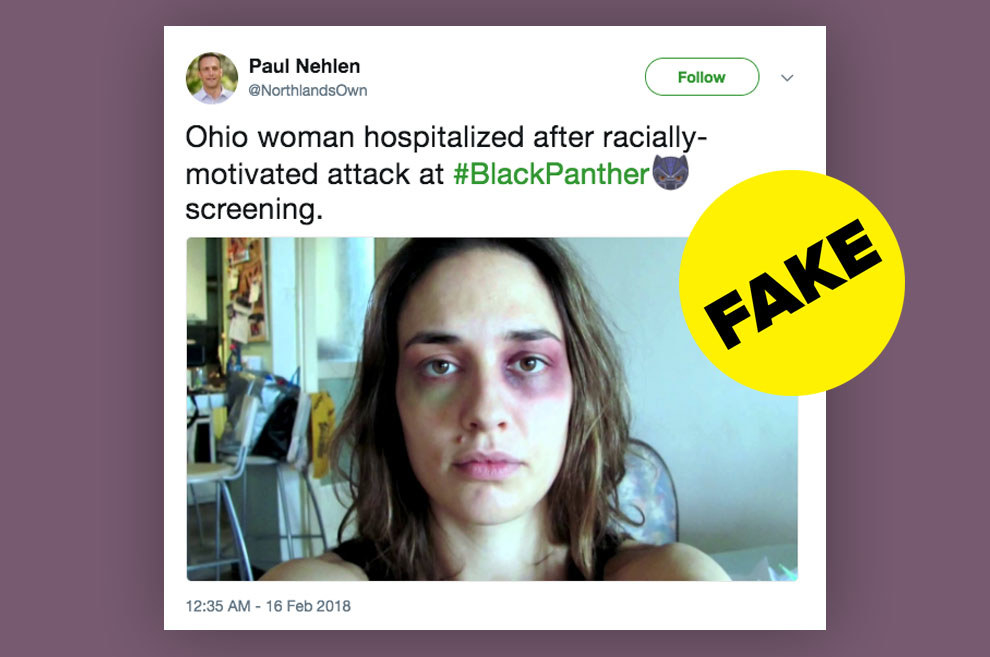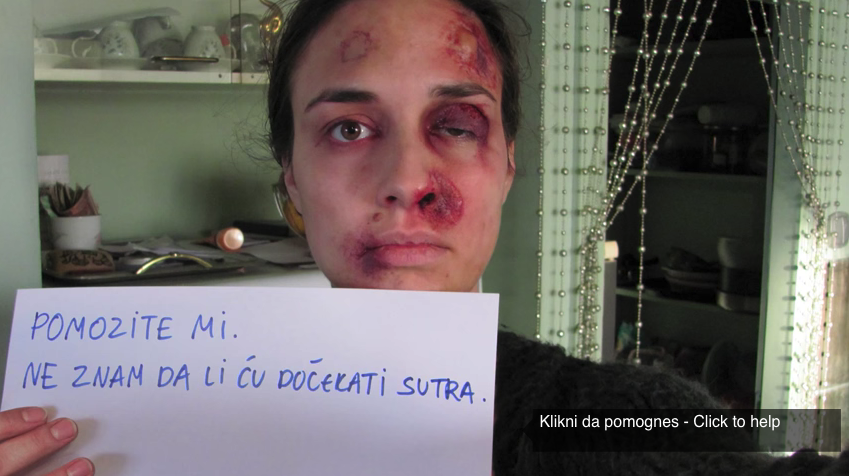 This tweet made a false claim of an assault while including a video from a South Korean pop group called BlackPink.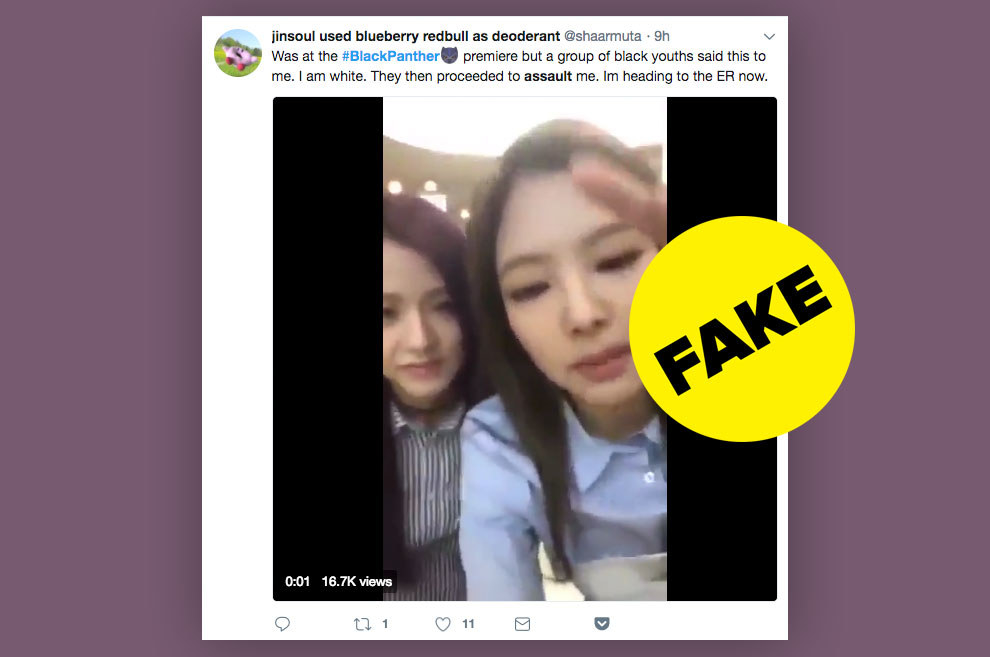 Some troll accounts also tried to circulate claims that people in MAGA hats were attacking theatergoers at Black Panther screenings. Also not true.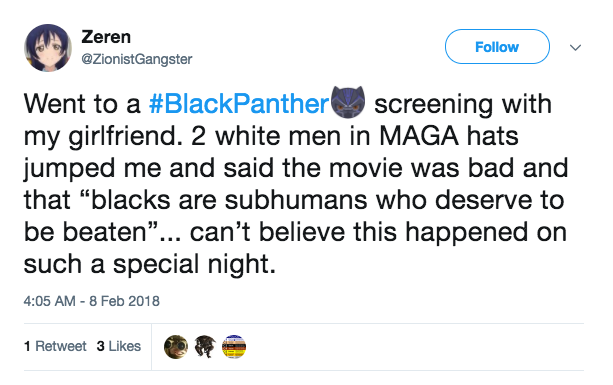 So, yeah, pretty much this...
Remember: If you see an image online and want to check where it came from, do a reverse image search. If you use Chrome as your browser, just right click on an image and select "Search Google for Image."
It's free and fast, and will help you fight back against fakes.