Fake news sites and trolls on Twitter have been spreading false claims that Immigration and Customs Enforcement have been arresting undocumented immigrants for trying to vote illegally. Here are the misleading images to watch out for.
A Twitter user posted this photo on Election Day and claimed it shows an ICE officer arresting someone for trying to vote illegally. That's false.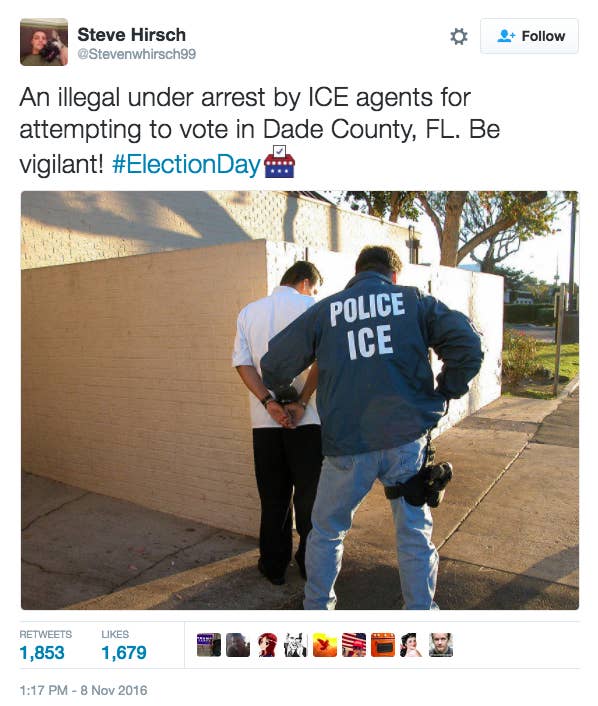 Another false use of the image is this story from a fake news website.
The image has been online since at least 2015, and can be downloaded from Wikimedia Commons. No undocumented immigrants have been arrested today for trying to vote illegally.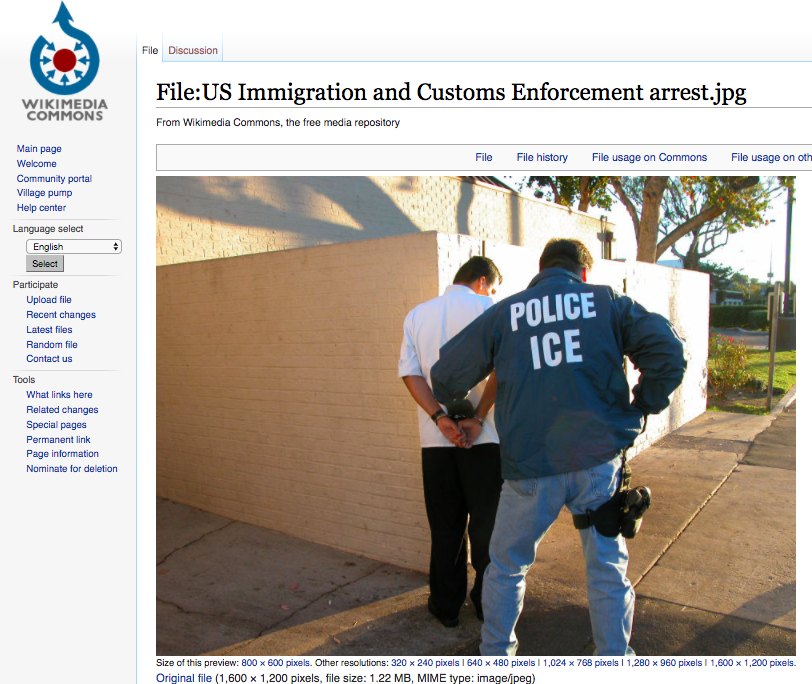 That same photo was previously used to create a Photoshopped image claiming that someone had been arrested by ICE during early voting. Once again, false.
A hoax website published this story back in November, but it's getting traction again today. This photo has nothing to do with the election.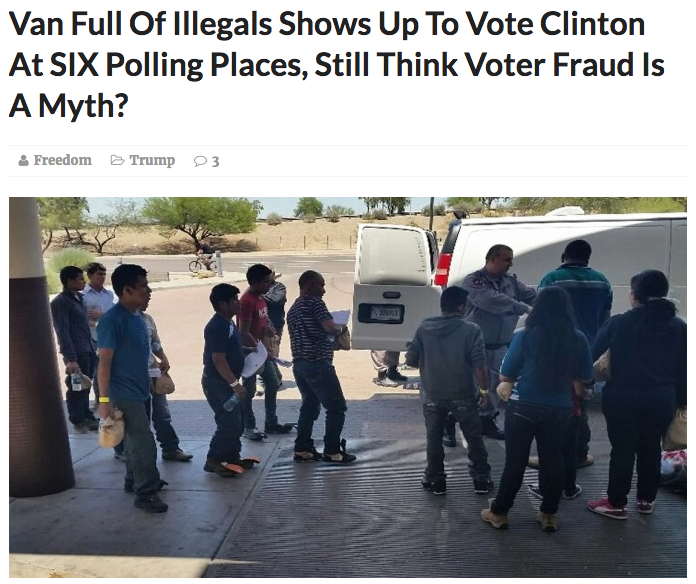 Here's another old image being recirculated as if it's from election day. Twitter user @webradius showed that's from an old report by Fox News Latino.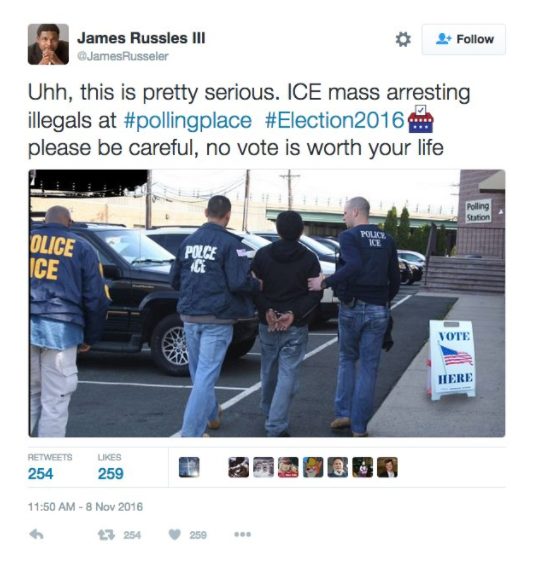 Also keep an eye out for this image. It's been online for at least three years, but is being tweeted today to suggest it's current.
Keep in mind that it's easy for someone to search on Google images for images of ICE officers arresting people and then to use that to spin a false story.