Demi Lovato earned lots of praise for a speech about mental illness given on the first night of the Democratic National Convention. But the only thing some people could talk about after was the way CNN had supposedly described her on screen.
This person tweeted what appeared to be a screengrab of a chyron identifying Lovato as "a former Disney act and current Twitter personality."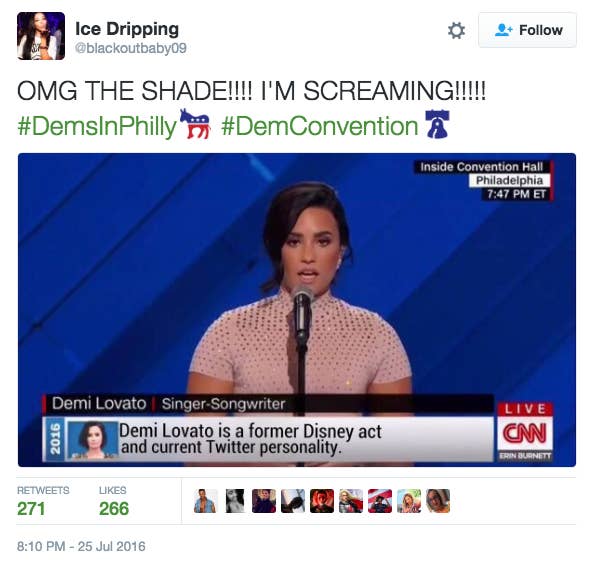 The tweet began to spread and people could not believe the shade.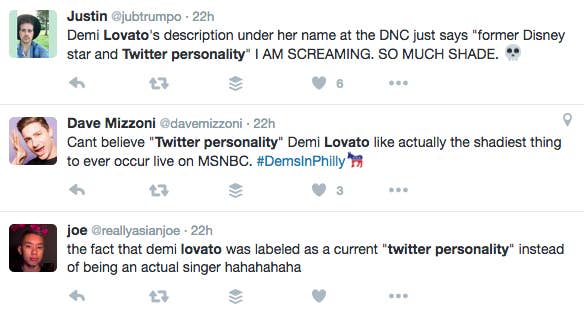 Another Twitter account posted a similar screengrab and got close to 1,000 retweets.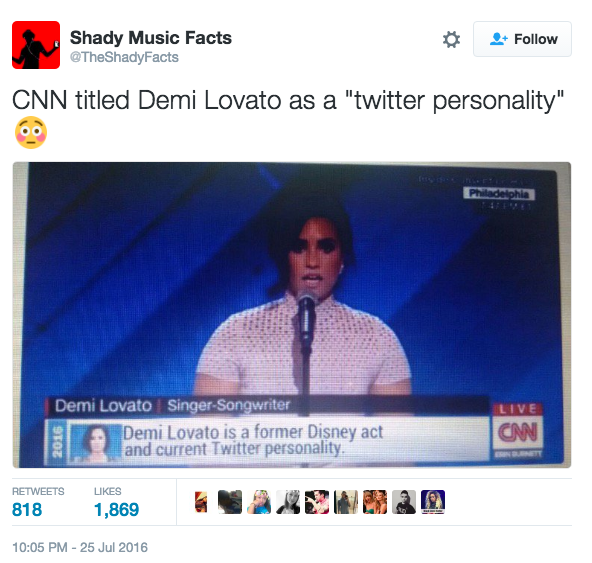 But no one who actually watched her speech on CNN saw that chyron. It was photoshopped into the image, and managed to fool at least one news outlet. Here's how CNN actually identified Lovato: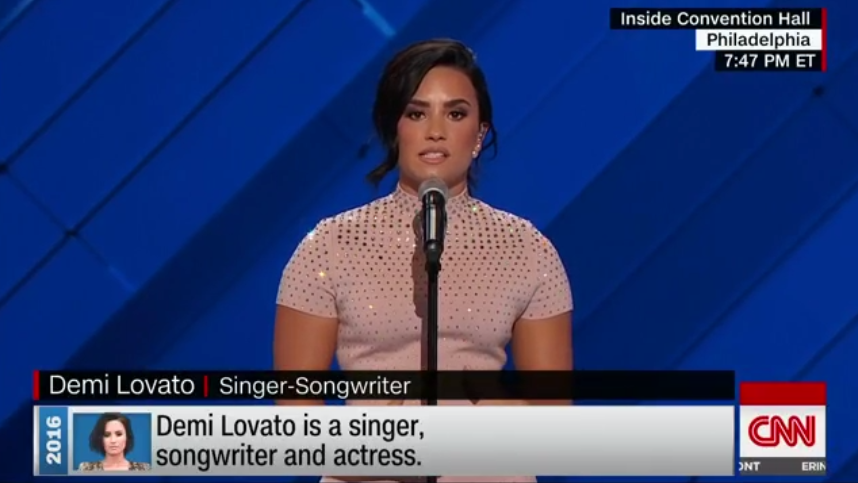 It also noted that she "got her start as a child actress on 'Barney and Friends.'"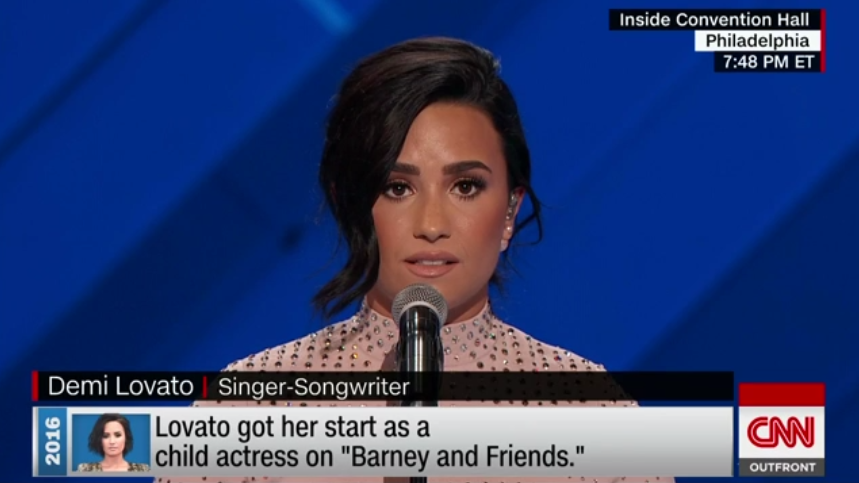 But there was no "Twitter personality" chyron. More importantly, why didn't anyone photoshop a Poot chyron?