Tons of people are sharing this photo and claiming it shows two French bikers protesting the burkini ban by wearing a "motokini":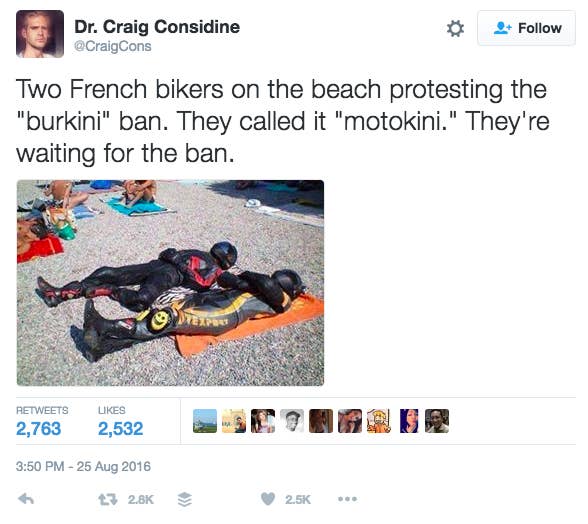 This French tweet has over 8,000 retweets and is being shared widely.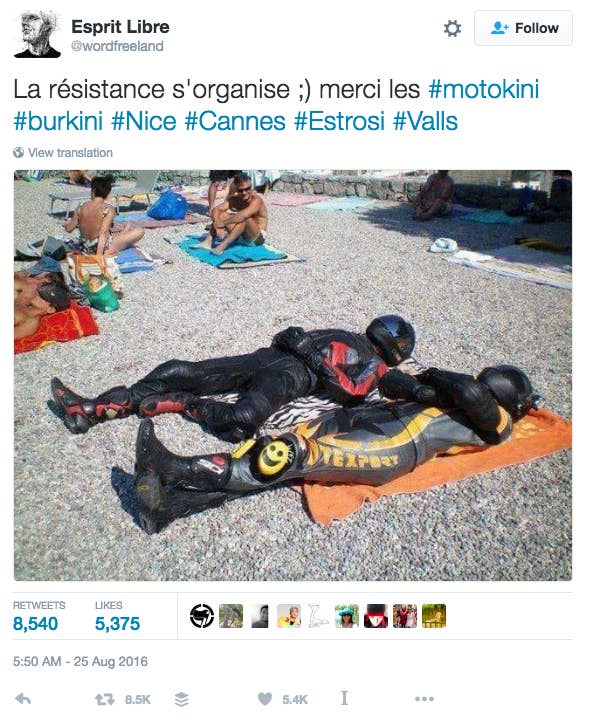 The problem is that the claim being made about the photo and the "motokini" is false. A reverse image search shows that the photo of the bikers on a beach has been online since at least 2012.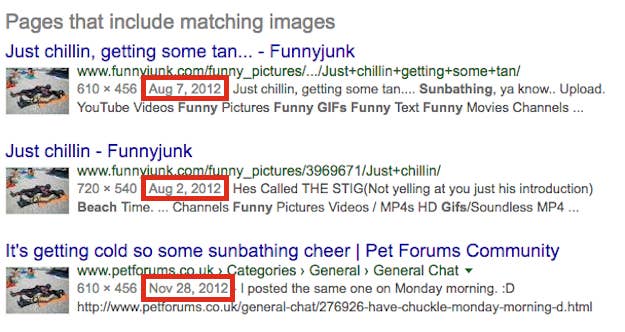 Unfortunately, the false claim about the photo continues to spread. It even led to a news story by a website in the Czech Republic.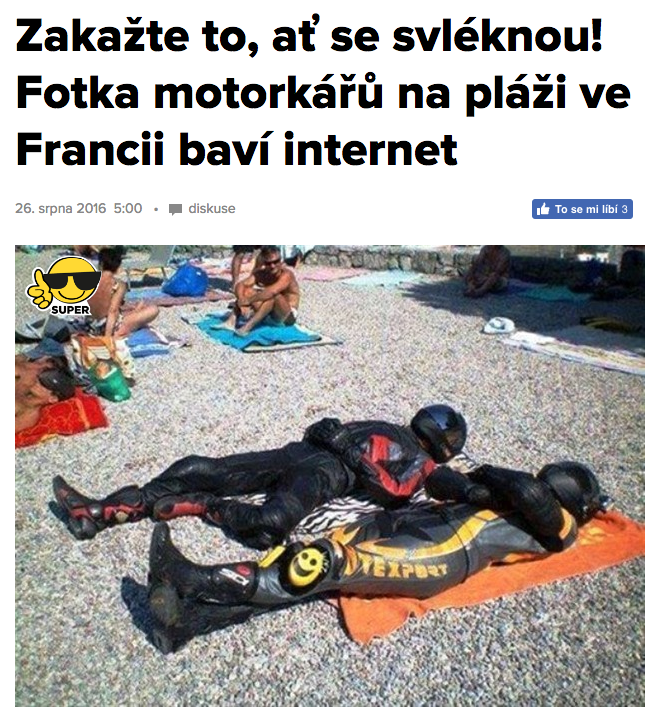 Thirty French municipalities voted to ban the burkini in recent weeks. However, France's top administrative court today reversed the ban in the town of Villeneuve-Loubet near Nice.