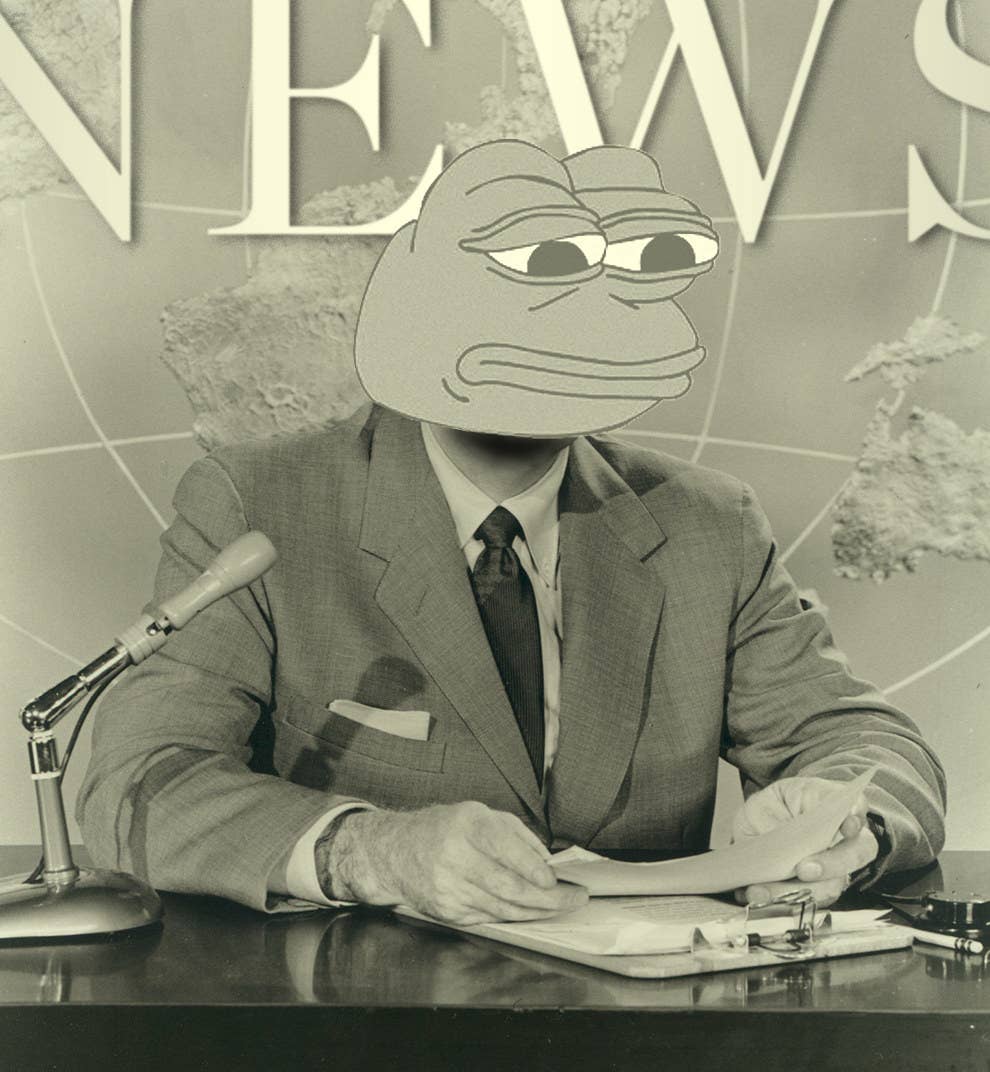 The video opens with a man in his fifties in a dark suit and horn-rimmed glasses like ones Tom Hanks might wear to play a 1960s FBI agent. An onscreen graphic identifies him as Jim Cherney as he reads slowly from a cue card.
"Welcome to The Goldwater," he says, "where we provide an informative view on today's alternative news headlines."
With headlines like "Anti-Trump Liberals Throw Tantrums by Refusing to Pay Taxes," The Goldwater appears to be another of the many pro-Trump conservative websites that have sprung up in the past year. A recent video on its YouTube channel warns, "The Shadow Government Is Rumored To Be Conspiring Against President Trump."
But The Goldwater isn't what it seems. The man in the video uses a made-up name. The site's videos star attractive Filipina women who deliver pro-Trump news in heavily accented English. And at a time when most news sites obsess over generating traffic from Facebook, The Goldwater largely ignores that platform. Instead, everything it does is catered to the trolls, alt-righters, Trump shitposters, and other anonymous members of the internet's most deplorable message board, 8chan.
Yes, The Goldwater wants to be the pre-eminent news source for internet trolls.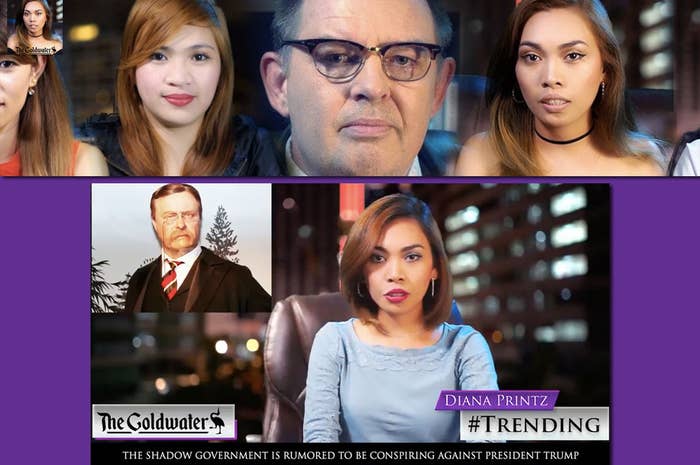 The man funding it is the star of that awkwardly retro welcome video. His real name is Jim Watkins, and he claims The Goldwater attracted a million pageviews last month. But he also acknowledges that many 8channers are puzzled about or downright hostile to the site, which is named for former Republican presidential candidate Barry Goldwater.
"What has the response been like? Well, they all think we're a bunch of Jews, because [Goldwater] is a Jewish name," Watkins told BuzzFeed News in a phone interview. "There's a lot of people who think that the Jews are running the world."
Aside from maintaining a board where he shares links to Goldwater content, Watkins says he doesn't post frequently on 8chan. But he's well-known to the community because in 2014, Watkins acquired the site from its founder, Fredrick Brennan.
"It's not a good business decision," Watkins said of the acquisition. "It doesn't make money, but it's a lot of fun."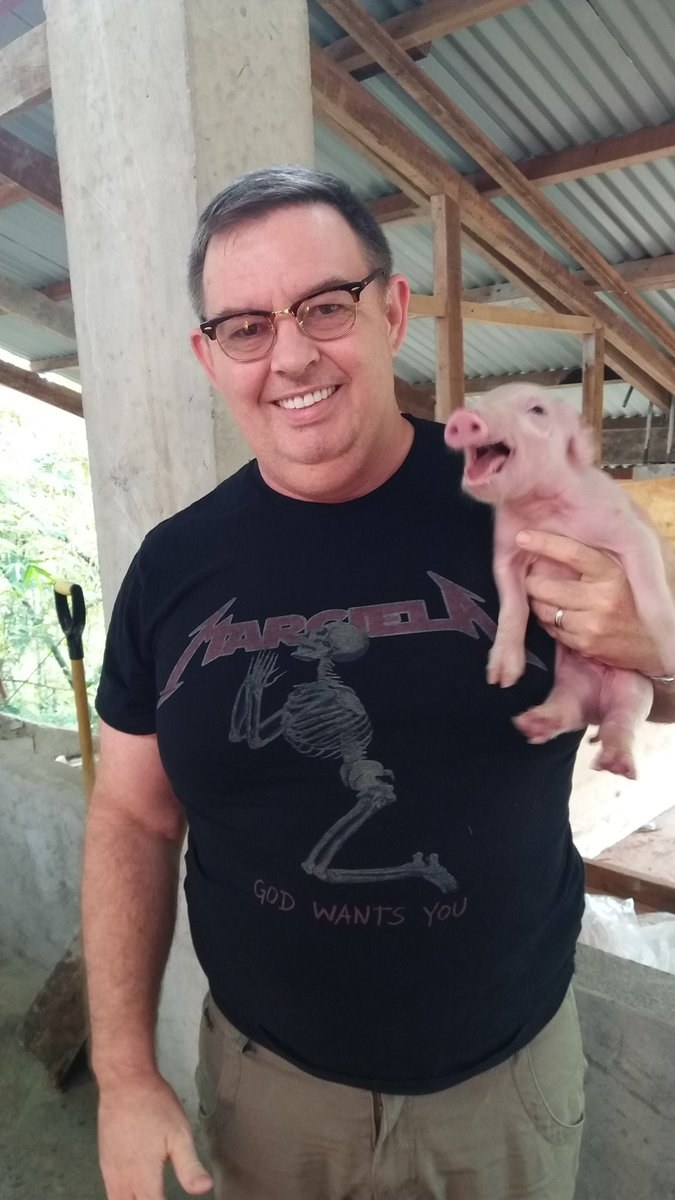 Watkins can afford to fund 8chan's losses thanks to his other internet successes. In the late '90s, while serving in the US Army, he struck it rich with a pioneering Japanese porn website called "Asian Bikini Bar." (It's no longer online.) Watkins later quit the Army to focus full-time on his company, N.T. Technology, which manages several web properties. He runs the company from the Philippines, where he's lived with his family since 2007. He said he currently spends most of his working hours on The Goldwater, and in his spare time he tends to his pig farm.
Watkins's son, Ron, works for the family business as an admin for 8chan. He isn't involved in The Goldwater but told BuzzFeed News in an email that the site is growing quickly.
"The Goldwater is an interesting project and seems to be gaining more and more momentum each day," he said. "It will be interesting to see where The Goldwater is in a year or two."

Watkins also owns 2channel, the original Japanese bulletin board that inspired the English language knockoffs 4chan and 8chan. (Watkins's ownership of 2channel was the subject of a domain dispute from 2channel's founder, Hiroyuki Nishimura.)

"Hey, I've got 15 million people a day looking at my websites," Watkins said. "I need to give them another news source."
He said 8channers and people like him don't want news from the New York Times or the Washington Post, which he called "fake news and propaganda." Watkins said those two publications are untrustworthy because he believes their owners or major shareholders heavily influence news coverage. During the election, that meant they constantly attacked Donald Trump, according to Watkins.
"We were just watching the mainstream media, and it's really one-sided against Donald Trump," he said.
Watkins' approach differs from the typical hyperpartisan pro-Trump sites in key ways that could work for or against him. His stories eschew the hysterical all-caps headlines that typify so many Facebook-focused politics sites. The Goldwater's Facebook page has fewer than 20 likes and hasn't been updated in more than a month. He said the site is beginning to get decent traffic referrals from Google, but Watkins has had issues with Google in the past. His company recently blocked Google from crawling 8chan to index its latest content. This comes after Google itself blocked 8chan from showing up in search results back in 2015.
"Google was using up our resources, just spidering and not sending us any traffic, so we just blocked them," Watkins said.
As of now, his main focus is on generating traffic from 8chan. A key method for that is the /newsplus discussion board focused on the news of the day. Goldwater staffers regularly post links to the site. Watkins is betting that his combination of straightforward ideological news delivered partly by attractive women with accented English is a winning combination for trolls. Well, that and a few conspiracy theories thrown in, too.
Two weeks ago, Watkins hosted a live chat about Pizzagate on The Goldwater's YouTube channel. Watkins heavily promoted the event on 8chan, as well as on several subreddits.
The live chat crowd had usernames like "Jew Gasser" and "White Guy Speaks." The show began with Watkins and two of his regular female hosts, Jasalle Jash and Diana Printz, sitting in front of a bookcase, laptops open. A Twitter user named Croc Hunter joined in by sending links and Pizzagate explanations to the on-air crew.
Speaking with BuzzFeed News a few days after the live event, Watkins said he doesn't believe the pizzeria that has been falsely implicated in the conspiracy was actually a hotbed of child trafficking activity. But he does believe the false claim that Democratic staffers used code words in emails to talk about child trafficking.
"It's a very hot topic on 8chan and one of the biggest search terms last year on the internet," he said, explaining why Pizzagate is worth coverage. "Maybe it's controversial, but that's what people are talking about. People are disgusted with the way the government was run the last 16 years, so that's where all that Pizzagate comes from — the absolute corruption behind people that are running the government, and their depravity."
Over the live chat's two and a half hours, Watkins strayed from one topic to the next. He joked that the acronym for terrorist group ISIL really means "Islamic Slow-Motion Independent Ladies," had trouble pronouncing "hummus," told people not to post revenge porn "because girls won't want to take nudes," and added to a discussion about incest by joking, "It's OK to sleep with your cousin as long as she's over 18." Aside from promoting The Goldwater, the only other endorsement he offered was for a blueberry vape flavor.
During the chat, Watkins described The Goldwater as "a public service to provide news to the 8chan community." In an interview, he said the news site doesn't have any banner ads and he doesn't allow ads on their videos, though he is considering changing the latter. Right now it's a hobby news site funded by a self-described millionaire serving a community Watkins owns but admits doesn't like him very much. He used to maintain a board on 8chan where he posted photos of his family and of the pig farm he owns in the Philippines. But he stopped posting after he said 8chan trolls took his photos and photoshopped them into things like "Jim having sex with gay horses."
"I don't post much on any of the boards — they don't like me," he said. "Well, I think the people like me, but the trolls don't really like me."
It's a strange scenario, given that Watkins saved 8chan from extinction by purchasing the money-losing hub of racism and misogyny back in 2014. So why don't they like him? Watkins chuckles and says, "They don't like anybody."
Except for Donald Trump.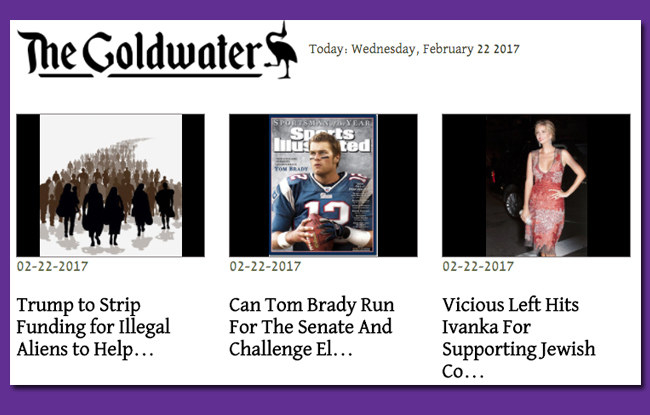 During the election, 8chan was a key source of pro-Trump trolling. Memes and conspiracies were birthed in the fever swamps of 8chan's message boards, such as the Bureau of Memetic Warfare, where white supremacists and internet trolls join in their disdain of "social justice warriors" and the mainstream media.
Ron Watkins, who spends his days working on 8chan, said the election was a huge topic on the site overall.
"Popular topics during the general election included, but were not limited to, Secretary Clinton's health, Wikileaks, Senator Sander's endorsement of Secretary Clinton, FBI investigations, Trump's rallies, time-traveling Pence and the revival of the ancient Egyptian god Kek," he said, adding that some users were against Trump.
Father and son both emphasize the importance of free speech on 8chan. Jim Watkins said he has "absolutist" views of free speech, but added, "I'm not prejudiced against anybody."
"If you want to say 'nigger' or if you want to say 'spick,' of course you should be able to say that," he said. "I don't use those words myself, but our users do."
Watkins says anyone can do whatever they want on 8chan, so long as it doesn't break the law. He then offered an example of illegal speech by jokingly incorporating the name of a BuzzFeed News reporter he was talking to: "I'm going to kill Jane tomorrow at the post office."
In a profile of him last year, Fusion described Watkins as holding "a hodgepodge of expediently adopted political ideals in service to one very clear motivation: extracting cash from the internet."
Watkins appears to be the perfect hybrid of an old-school webhead, fringe politics consumer, internet free speech absolutist, and rich daddy that a community like 8chan needs to stay in operation. Watkins speaks with genuine pride about what he says the community accomplished during the election.
"I think the users of 8channel helped get Trump elected," he said. "You've got a million people a day looking at 8channel, on a good day. It's huge."
Watkins said a Trump ad ran on 8chan for "most of the election," though he wouldn't disclose who paid for it. According to him, the 8chan's user base is filled with the kind of people who voted for the president.
"Our users are from Tennessee and Kentucky, Kansas, Montana, and places like that — they all voted for Trump," he said. "The largest board on 8channel was aggressively pushing Trump."
And so The Goldwater aims to give them the kind of news they want and will trust.
"We're doing our best to make a high-quality website," Watkins said. "It's getting some success. I'm really, really happy with it."
He's already hiring more reporters, but also says not everyone is a good fit for his project. "I'm hard to work with," he says. "I'm a little bit like Trump I guess — I say what's on my mind."
CORRECTION
Jim Watkins owns 2ch.net, which is known as 2channel. This article originally misstated that he owns 2chan. That's a different site.