It looks as though the biggest fake news hit of election day goes to the folks at TMZHipHop.com. (No relation to the real TMZ.) Their hoax about Lil Wayne voting for Trump has generated over 17,000 shares, reactions, and comments on Facebook.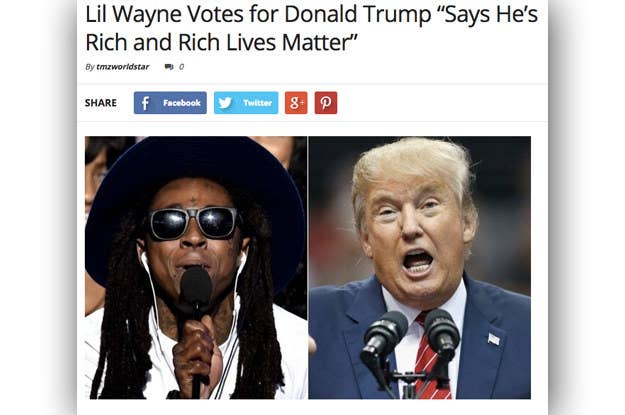 The story includes a fake quote from Lil Wayne where he says he can identify with Trump's wealth:
I'm rich and so is Trump so it only makes sense that I go with who got the most money, these taxes kicking my ass and Trump don't pay taxes only broke fools gone vote for Hillary.
One possible reason for why the post is doing so well on Facebook is that the page belonging to rapper Rick Ross shared the post to its more than 2.3 million fans:
Some are in disbelief.

But this woman? She's got a lot of problems with Lil Wayne that have nothing to do with Trump.