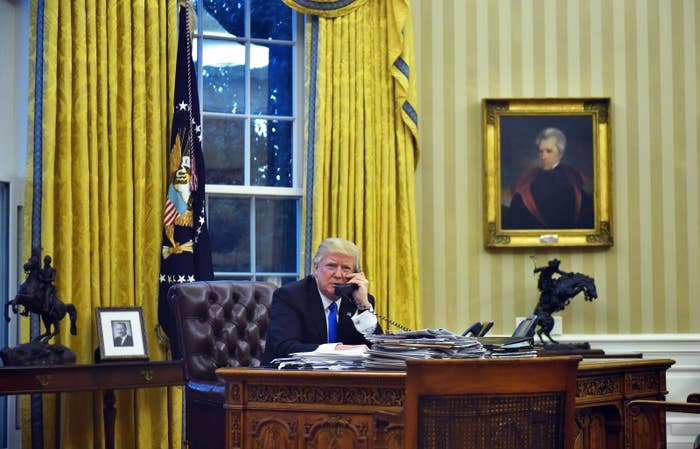 "You always look for the readout of the phone call, whatever it is," he said. "Did you guys notice there was no American readout of the phone call? There was none. They turned the tape recorder off. There was a Russian readout of the phone call."
Left-leaning website Raw Story was the first to write up Berman's comment. Its story was headlined "Foreign Policy Insider: 'No Readout of Trump-Putin Call Because White House Turned Off Recording.'" It quickly spread on Facebook and Twitter.
That story was soon picked up by liberal sites like DailyKos, Addicting Info, GQ, and Truth Examiner. Almost every one of those stories cited the claim from Berman as a fact.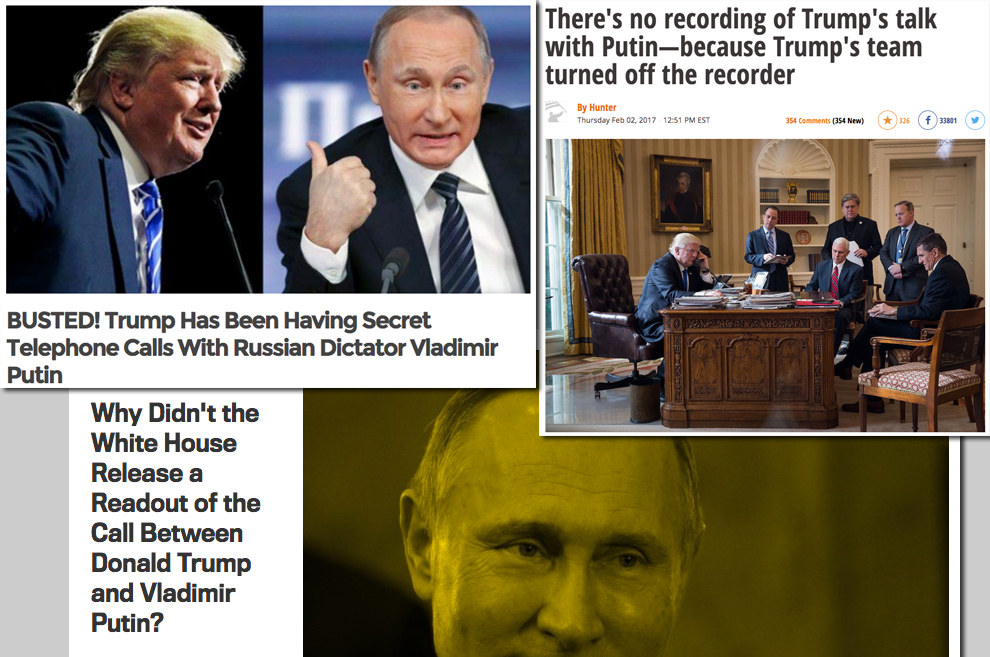 A day later, conservative websites like Washington Examiner and The Daily Caller stepped in to point out that there was no evidence that a recorder was deliberately turned off (or that it would have been used anyway).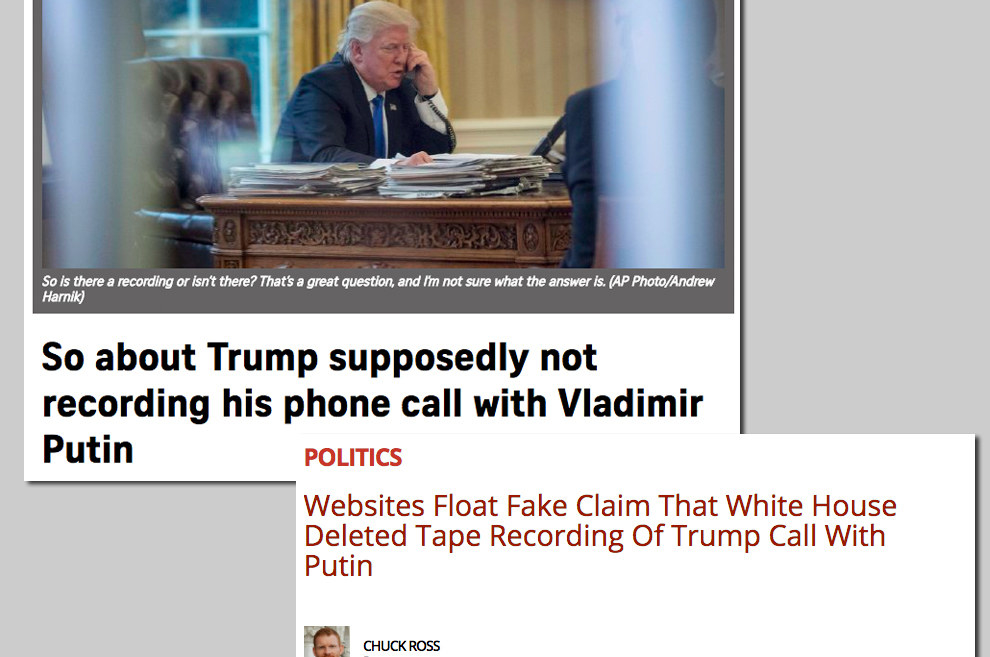 That same day, Feb. 3, Raw Story changed its headline to read "Foreign Policy Insider: 'Curious' That White House Didn't Publish Detailed Readout of Trump-Putin Call."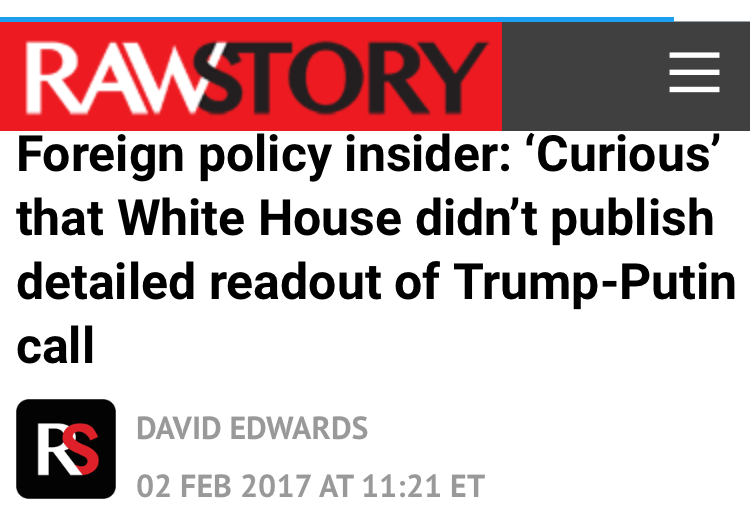 But by then the story was already going viral on Twitter. Geraldine DeRuiter, a travel writer, quoted a Raw Story tweet with the original headline and made a comparison to Obama. It's generated over 70,000 retweets.