Donald Trump's stunning victory in the US presidential election led to a spike in Google searches for "moving to Canada," and caused Canada's immigration website to crash on Election Day.
Those real events created an opportunity for hoaxsters to try and fool people. Two Canadian teenagers running a trio of fake news websites were recently profiled by BuzzFeed News, and this week they scored a big hit with the ridiculous claim that 10 million Americans had applied to immigrate: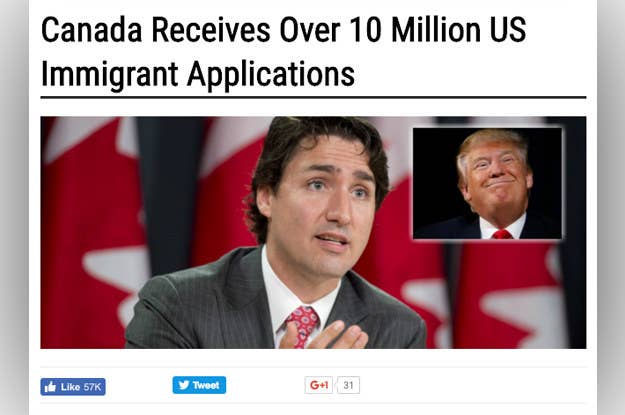 The hoax got a big boost from a radio station in Trinidad and Tobago, which posted it on Facebook as if it's a real story. That post was shared more than 3,000 times.
Meanwhile, many Americans (and some Canadians) are sharing it on Facebook like it's real. "Keep in mind," said one man in Texas, "Canada doesn't allow people to own guns. But the beer is way more alcoholic."
On the more satirical side, National Report, a fake news site that sometimes dabbles in genuine humor, came up with this headline after the election: