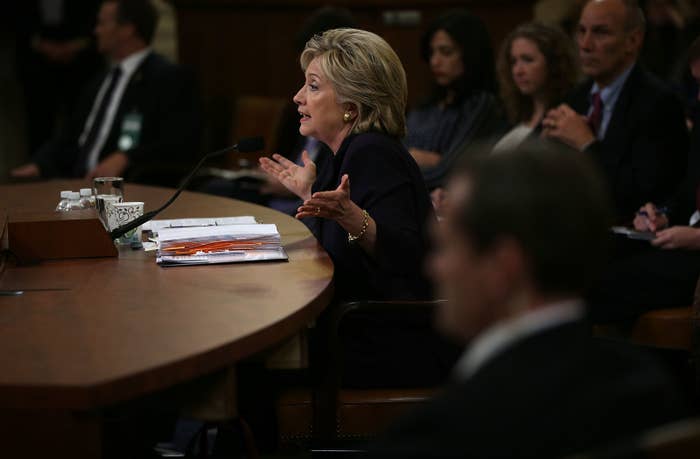 President Trump on Wednesday gave new prominence to an unverified and — as of now — unsupported report that China hacked Hillary Clinton's email server.
This claim has gained widespread attention and spawned a new avalanche of stories, memes, and allegations that are causing confusion and, in some cases, the spread of false information.

BuzzFeed News reviewed the claims and related evidence and broke down whether they are true, false, or unverified.
How to read this post:
UNVERIFIED: Claims that have not been confirmed by official agencies, entities involved in the investigation, or with clear evidence. Treat this kind of information with healthy skepticism and wait to see how it develops.
TRUE: Official sources such as law enforcement agencies or an entity involved in the investigation confirmed this information on the record, and/or there's extensively documented proof of the claim.
UNFOUNDED SPECULATION: This is a claim that has no sources, no evidence, and is based on conjecture with no original reporting behind it. Treat this kind of claim with extreme skepticism.
FALSE: Official sources such as police or law enforcement or others with direct knowledge have contradicted this information on the record, or it is refuted by unimpeachable evidence.
UNVERIFIED: Clinton's email server was hacked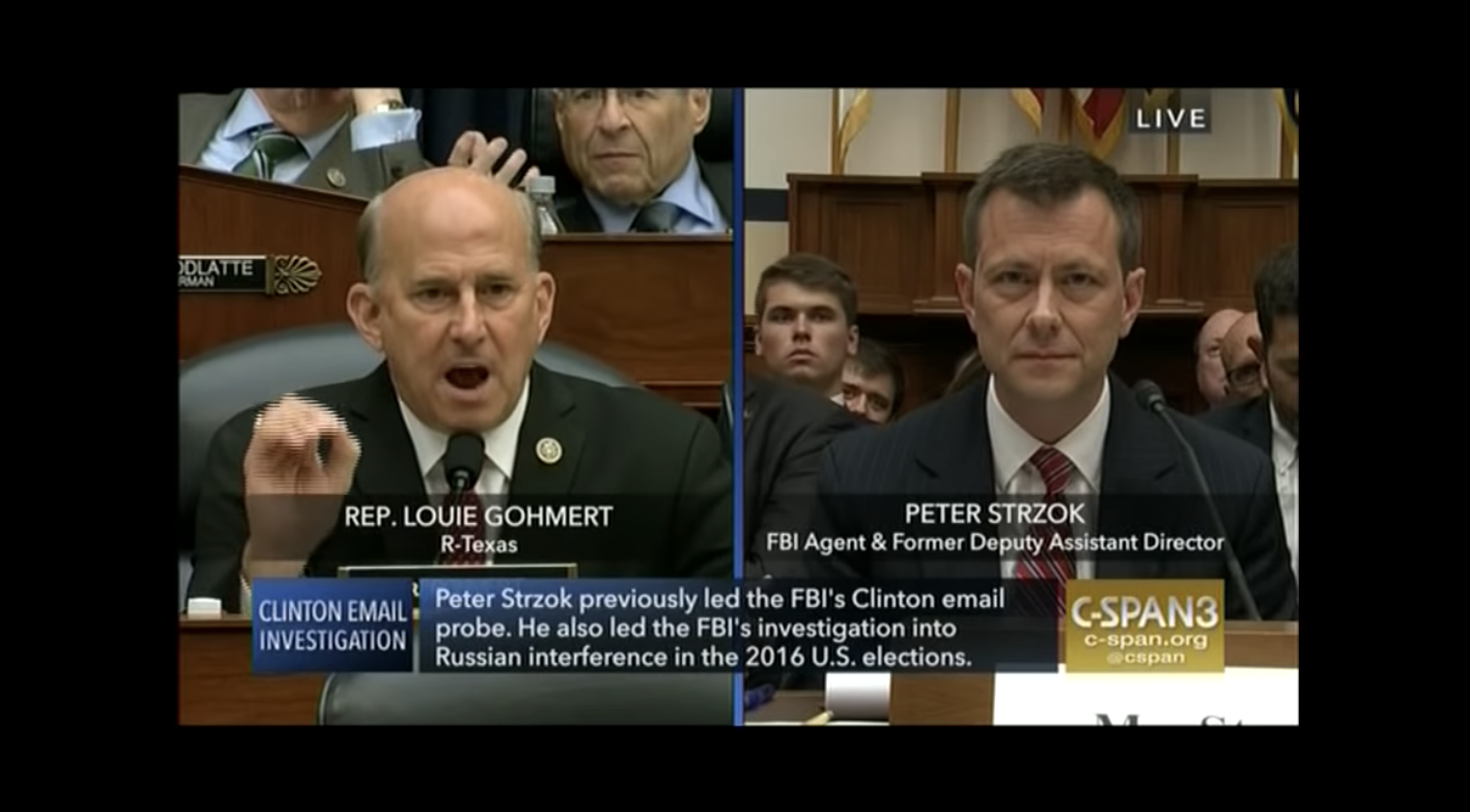 As of now, the central claim driving this story lacks any evidence. It is primarily based on anonymous sources and a public claim by a politician — none of which has been backed up by evidence or the people alleged to have knowledge of it.
A key point of origin for this claim came in 2016 when, according to documents obtained by Vice News, the Intelligence Community Inspector General (ICIG) told the FBI that classified information in Clinton's emails may have been "compromised" and that it could have been shared with "a foreign power or an agent of a foreign power."
At the time, this was presented as a possibility, not as fact. The ICIG wanted the FBI to investigate it fully and urgently.
According to the FBI, it did — and found no evidence that her server was compromised.
In a 2016 press conference, then-FBI director James Comey said the bureau "did not find direct evidence that Secretary Clinton's personal email domain, in its various configurations since 2009, was successfully hacked."
He also said that "given the nature of the system and of the actors potentially involved, we assess that we would be unlikely to see such direct evidence." So the FBI said it didn't find evidence, nor was it aware of an intrusion. But it was also cautious in saying that it's impossible to know for sure whether there was ever any kind of penetration of the server.
It's important to note that, as of now, there is no documentation or any other technical evidence that Clinton's server was hacked.
So why are we talking about it now?
This July, former FBI counterterrorism agent Peter Strzok testified before Congress. Strzok was one of the key people involved in the investigation of Clinton's server and the emails that flowed through it. He subsequently came under criticism and was later fired from the FBI, when it was revealed that he exchanged anti-Trump text messages during 2016 with a former FBI lawyer with whom he was having an affair.
Strzok is also the co-author of the 2016 documents obtained by Vice News which outlined the fact that the ICIG was concerned that Clinton's server may have been hacked.
The biggest proponent of the claim that it was hacked is Texas Republican Rep. Louie Gohmert.
During Strzok's July testimony, Rep. Gohmert said that tens of thousands of emails on Clinton's server had been sent "to an unauthorized source that was a foreign entity unrelated to Russia." This was stated as fact by the congressman.
He claimed Strzok was informed of this by an investigator with the ICIG, and that Strzok did nothing. In a statement published August 29, he said Strzok's testimony is "not credible" and blamed the FBI's statement on partisan politics.
Strzok said under oath he did not recall ever having that conversation with the ICIG.
That's where their exchange on the topic ended — and where this unverified claim of hacking began to receive more attention.
UNVERIFIED: China hacked Clinton's server
The allegation that China hacked the server rose to prominence on Monday when the Daily Caller published a report with this claim, citing two anonymous sources.

One of these sources said ICIG employees briefed the FBI that China had hacked Clinton's server. This aligns with what Rep. Gohmert has been saying.
One of the Daily Caller's sources said an unnamed Chinese firm based in Washington, DC, had obtained Clinton's email by embedding code into Clinton's server. This is a new claim, and as of now is not supported by any technical evidence or documentation.
Fox News followed up on the Daily Caller story to say it also spoke to two sources "briefed on the matter" who echoed what the sources in the Daily Caller story said. It's not clear if these sources are different than those who spoke to the Daily Caller. It's also not clear who they were "briefed" by, or if they had specific knowledge of what was allegedly on the server.
In response to the Daily Caller story, the FBI reiterated that it "has not found any evidence the servers were compromised."
As of now, the Daily Caller report and Rep. Gohmert statements are the only sources of this information. We will continue to follow this story as new information becomes available.
FALSE: Former FBI lawyer Lisa Page told Congress that China hacked Clinton's server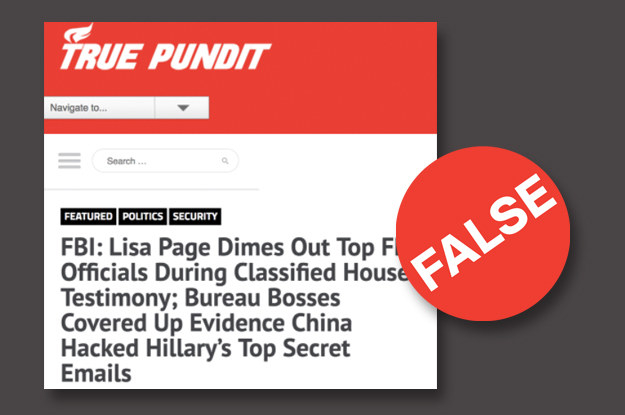 In between Rep. Gohmert's questioning of Strzok and the publication of the Daily Caller story, a false claim about China and Clinton's server surfaced. This has caused additional confusion.
On July 17, the notoriously unreliable website True Pundit reported that former FBI lawyer Lisa Page told a private congressional hearing that China had hacked Clinton's server, and the FBI covered it up. Page is the person with whom Strzok exchanged anti-Trump text messages.
On Monday, BuzzFeed News published an investigation of True Pundit and its owner/author, Michael D. Moore. The story revealed that Moore has a grudge against the FBI and has been using the site to go after the bureau. It also detailed previous false reports he has published about the FBI, Clinton, and other people.
Similarly, the site's claim about Page's private testimony is false.
First, her lawyer stated publicly and unequivocally that she did not talk about China hacking Clinton's server. But even more convincingly, Rep. Gohmert — the biggest proponent of the hacking claim — said on Fox News that Page "apparently didn't know" anything related to China or Strzok being given information about it hacking Clinton.
For the True Pundit story to be correct, Rep. Gohmert would have to be covering up the exact thing he says he has been trying to expose for months.
Page did not tell Congress that China hacked Clinton's server. But the fact that True Pundit blamed China laid some groundwork for the Daily Caller story in the minds of readers who didn't know that Page never made the claim.
UNFOUNDED SPECULATION: CIA sources were killed as a result of China hacking Clinton's server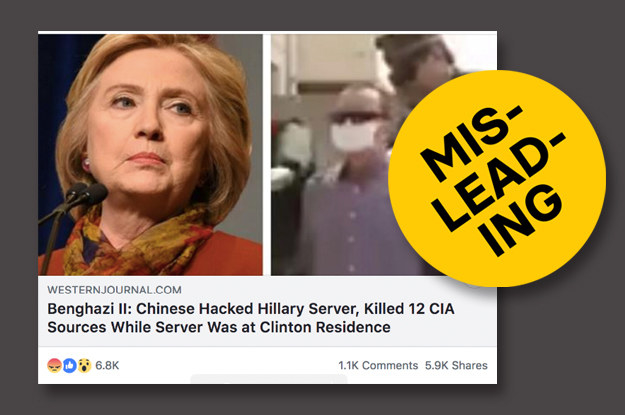 The unverified report about China hacking Clinton's server caused some websites and Facebook pages to make an additional claim that has no basis in fact or evidence.

The Conservative Tribune published a story with the original headline, "Benghazi II: Chinese Hacked Hillary Server, Killed 12 CIA Sources While Server Was at Clinton Residence." This story did not offer any new evidence or reporting but relied on the Daily Caller's story. However, the DC's story made no mention of CIA sources being killed in China.

It's pure, unfounded speculation based only Conservative Tribune combining the unverified claim that China hacked Clinton's server with earlier reporting from the New York Times, Reuters, and others about CIA sources in China being killed and captured. These stories made no mention of any connection to Clinton or the State Department when explaining how CIA sources were identified by Chinese intelligence.
This means the Conservative Tribune added in the claim about people being killed in China without any evidence connecting it to Clinton. And the story's headline reported to readers that it was a fact.
Patrick Brown, the CEO of Liftable Media, told BuzzFeed News the site later changed its headline and added an update to the story to disclose that fact.
"We changed the headline because it didn't match our standards. We actually changed it within an hour of publishing and put in a correction," he said. "The headline did not reflect that only one news report has reported on this and we have not done independent verification."
The story with that original headline was shared to Facebook pages run by the same company as the Conservative Tribune and generated tens of thousands of shares, likes, and comments. It remains on Facebook with the original headline.
The new headline reads, "Report: Chinese Hacked Hillary Server, Killed 12 CIA Sources While Server Was at Clinton Residence."
It's also incorrect and deeply misleading because the Daily Caller's report did not say anything about CIA sources. This information was added by Conservative Tribune with nothing to back it up.
After being told their new headline is still misleading, the Conservative Tribune changed it again, to: "Chinese Reportedly Hacked Hillary Server. During Same Time, 12 CIA Sources Reportedly Killed By China. Coincidence?"
"We take the truth seriously and do not want to mislead anyone," Brown said. "The basis of this story is that we are taking two facts (one of which is still just a report) and lining them up and wondering if they are possibly connected, which seems reasonable. CT is our commentary section and from time to time makes these types of arguments."
Along with the Conservative Tribune, the same claim was made by frequently wrong right-wing site Gateway Pundit and conspiracy websites InfoWars and YourNewsWire. BuzzFeed News asked Jim Hoft, the editor of Gateway Pundit, to comment on why he spread this false information.
"You're speculating. Talk to the Chinese," he wrote in an email.
The claim is also circulating as memes on Facebook pages, which are generating significant engagement.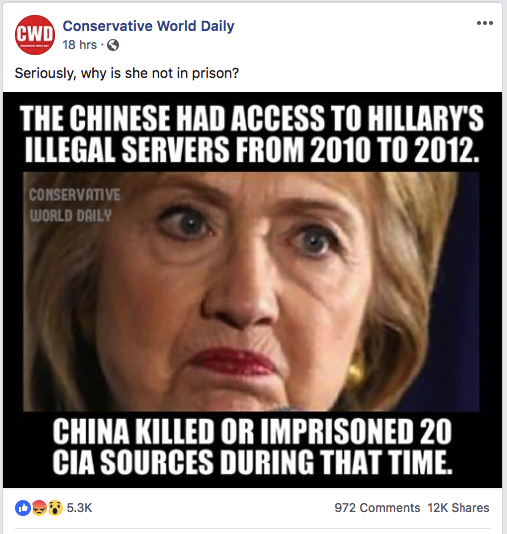 Where did this CIA stuff come from?
This completely unfounded bit of speculation is not the result of any reporting or new information. It relies solely on earlier media reports from the New York Times, Reuters, and others that said from 2010 to the end of 2012 dozens of CIA sources in China were killed or captured. None of these stories said anything about Clinton's server, or about the State Department, which she led, being implicated in the deaths.
This earlier reporting said the leading theories for the deaths and captures all centered around the CIA. Investigators looked at one CIA officer who might have caused the situation, but they did not gather enough evidence. Other theories included a CIA communications breach and "careless spy work," like traveling familiar routes or meeting sources in restaurants that potentially have been bugged.
Most importantly, a new report by Foreign Policy this month said the deaths and captures were primarily the result of a botched CIA communication system. That story attributed this new information to "five current and former intelligence officials."
Hillary Clinton's server never factored into any of the theories or investigations.

The only reason this claim isn't rated False is because Foreign Policy's sources were anonymous.
UPDATE
The section about CIA sources being killed in China was updated to note earlier in the text that this information came from reporting in the New York Times, Reuters and other outlets.