SINGAPORE — The timing could not have been worse for Facebook.
Just days after the company was embroiled in a scandal over the use of user data by Cambridge Analytica, Facebook vice president of public policy Simon Milner was sworn in to testify before the Singapore government's Select Committee on Deliberate Online Falsehoods.
Rather than start with Facebook's approach to combating false content and information operations, K. Shanmugam, the minister for law and home affairs and an experienced litigator, zeroed in on testimony given about Cambridge Analytica by a Facebook representative before a UK parliamentary committee months earlier. Shanmugam argued that statements made about Cambridge Analytica were now inaccurate given new information.
Milner objected to the extended discussion about Cambridge Analytica, hoping to move on. Shanmugam sternly explained it was "very relevant in exploring the degree to which you can be trusted, Facebook can be trusted to answer questions when asked, Facebook can be trusted to be a reliable partner, [and] that the government of Singapore can depend on Facebook to tell us the truth, the whole truth, and nothing but the truth in proceedings where the witnesses are sworn."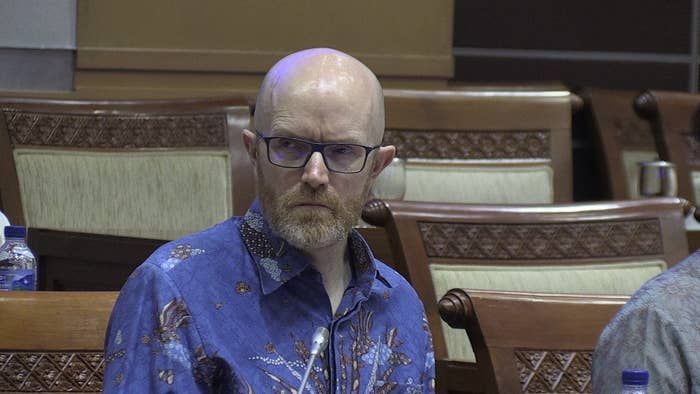 The three hours of testimony proceeded in the same vein. It was perhaps the most difficult public questioning Facebook has faced from any government, anywhere. ("Singaporean Politician Delivers Scathing Smackdown to Facebook Exec for Trying to Evade Questions," was the headline chosen by one website.)
The hearings, held in March, came at a time when Facebook, Twitter, and Google were facing an unprecedented challenge and being summoned by governments around the world to testify about fake news, privacy, and election interference on their platforms. In many cases, it seemed like regulation was just around the corner, but the companies frequently argued against new legislation, citing their stepped-up enforcement of community guidelines and increased investment in tools and resources to combat false information.
That message didn't resonate in Singapore. Two weeks ago, the Select Committee on Deliberate Online Falsehoods released a report that, as expected, recommended new legislation to provide the government with "powers to swiftly disrupt the spread and influence of online falsehoods" and to prevent people from earning money from online falsehoods. It calls for criminal penalties for those who meet a threshold of "serious harm such as election interference, public disorder, and the erosion of trust in public institutions."
The report also contains many recommendations that have nothing to do with legislation, including calling for increased fact-checking and investigative journalism in the country, and building the digital literacy and critical thinking skills of the population.
Notably, speed was emphasized as a requirement of any new legislation. The committee said it must "achieve the objective of breaking virality [of false content] by being effective in a matter of hours." This means platforms will need to act quickly, potentially leaving less time for pushback or negotiation with the government body making a takedown or throttling request.
Aware of concerns over free speech and freedom of expression, the committee said legislation and other measures must have "adequate safeguards in place to ensure due process and the proper exercise of power."
"The ultimate goal of these measures is not censorship, but the exact opposite — to ensure our freedom of speech can be meaningfully exercised, in a properly functioning 'marketplace of ideas' that is not drowned out by fake actors or false content," the committee wrote.
If the law is passed, as expected, next year and includes the recommended elements of rapid takedown/throttling, criminal penalties for perpetrators, and provisions against monetizing falsehoods, it would be the most far-reaching fake news law passed by a government so far.
Other countries such as Belarus and Kenya enacted laws that enable the government to prosecute people who spread false information, and immediately attracted criticism from the Committee to Protect Journalists. Like Singapore, Belarus and Kenya rank low on the World Press Freedom Index. Freedom House, a US-based nonprofit that promotes democracy, classifies the press in Belarus and Singapore as "not free," and Kenya as "partly free."
Other laws, such as the recent German hate-speech legislation, known as NetzDG, includes the requirement that platforms must remove "unlawful" material within 24 hours of being notified.
Malaysia, Singapore's neighbor, also passed a fake news law earlier this year that allowed for the prosecution of "not only those who are behind fake news but also anyone who maliciously spreads such material." It too faced international criticism when the law was passed, and again when it was used to convict a Danish man living in the country. (The new Malaysian government recently moved to repeal the law passed by its predecessor, but it's currently being blocked by the opposition.)
Based on the committee's recommendations, Singapore's law could include the above elements and more. Just as notable, Singapore's approach will present a unique challenge for Facebook, Google, and Twitter. All three made Singapore their Asian headquarters and have significant operations in the country.
The platforms now must prepare to enforce an as-yet-undrafted new law on behalf of a government frequently criticized by humans rights groups for its repression of freedom of expression and its authoritarian approach to speech. If they don't, it could put their Asian operations at risk.
After the report was released, Google, Facebook, and Twitter issued statements — but did not directly address the issue of legislation.
"There was an appreciation when we first started engaging that there was a fair amount of divide and divergent views as to what extent this was a problem, and who were the stakeholders."
"We appreciate the Committee's extensive report, and share the same commitment to reduce the spread of deliberate online falsehoods," said Facebook's statement, which highlighted the company's endeavors in this area. "This effort will never be finished and we are committed to working together with the government, industry, news publishers, and our community on this."
Though the Singapore government was widely expected to propose new legislation, the process that led to it was unprecedented for the country. The ruling People's Action Party, the only party to govern Singapore since it declared independence 53 years ago, had rarely in the past created a bipartisan committee, published a position paper, and held public hearings prior to passing legislation. The consultative approach signaled the PAP recognized the importance of the issue, both internally and on the world stage.
Senior Minister of State Dr. Janil Puthucheary, a member of the committee, told BuzzFeed News that the open process was designed to allow "a wide variety of views to be heard, to be recorded, to be debated, to be critiqued back and forth."
"There was an appreciation when we first started engaging that there was a fair amount of divide and divergent views as to what extent this was a problem, and who were the stakeholders," Puthucheary said.
The hearings ran for eight days, the longest period for such an event in Singapore's history. The committee heard testimony from 79 people, including representatives from Facebook, Google, and Twitter. (It also received 170 written submissions.)
Everything was livestreamed, and there was a sense of drama from the beginning. The Ministry of Law issued a press release to attack Human Rights Watch for not appearing before the committee to defend its recent report, "'Kill the Chicken to Scare the Monkeys' — Suppression of Free Expression and Assembly in Singapore," which was released a month before the hearings were announced. The report analyzed Singapore's existing legal framework and criticized the government for its repressive approach to free speech.
"Singapore promotes itself as a modern nation and a good place to do business, but people in a country that calls itself a democracy shouldn't be afraid to criticize their government or speak out about political issues," said Phil Robertson, Human Rights Watch's deputy Asia director, in a release announcing the report. "Direct and indirect restrictions on speech and public protest have long stifled debate on matters of public interest in Singapore."
The committee requested HRW testify about the report, but HRW declined.
"HRW has a pattern of issuing biased and untruthful statements about Singapore," said a release from the Ministry of Law. "It knows that its report will not withstand any scrutiny, and has therefore chosen not to come to Singapore to publicly defend its views."
HRW's conclusions align with the argument made by independent journalists and activists who testified about their objection to a new fake news law. They said the country already has several laws used to shut down websites and restrain speech. As in the HRW report, these laws and their application are criticized by human rights and press freedom organizations for being overly broad and indiscriminately applied.
At the same time, Singapore is also respected in the region and beyond as a strategic, stable, secure magnet for foreign investment where the rule of law is applied. President Donald Trump and North Korean leader Kim Jong Un chose it as the location for their historic summit this summer. Facebook, Google, and Twitter all want to remain there, and on good terms.
This all means Singapore's new law will be watched closely. If it establishes a new model for the speedy removal of content from Facebook, Google, and Twitter, it could be emulated by others.
Puthucheary, the senior minister of state, said the government was aware of the international focus on the issue, but its priority is Singapore rather than any larger impact.
"We are focusing our intent and our process and our outcomes on Singapore," he said. "Yes, the rest of the world watches and looks on, but they did similarly for the hearings in the US and UK Parliament and what the EU did."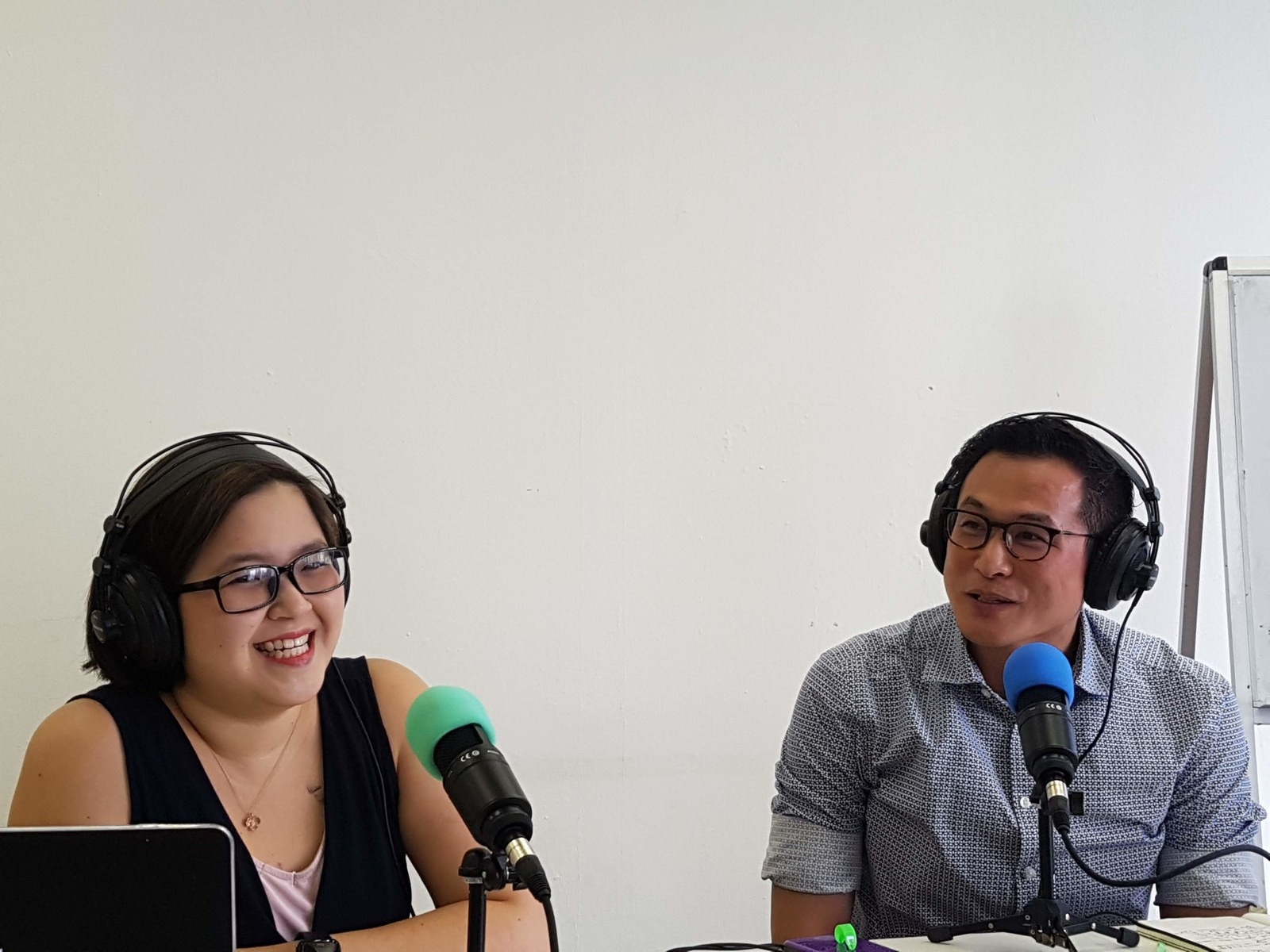 In early September, Kirsten Han began seeing messages on Facebook and Twitter calling her a "treacherous sow" and saying she should be executed for treason.

"You bloody rotten stinking traitors trying to get foreigners to overthrow the Singapore government and trying to destroy people live [sic] here," read one Facebook comment. "You batch of traitors deserve death and nothing else."
Han is a Singaporean journalist and activist, and a frequent critic of the ruling party's approach to press freedom and use of the death penalty. She's used to online criticism, but this was more extreme in tone and content. It also struck her as a case study in how the government itself can be a source of false allegations.
It began with a Facebook post from Han's business partner, Ping Tjin Thum. Thum is a Singaporean academic based at the University of Oxford who was admitted to Harvard at 16 and competed in the Olympics for Singapore. He and Han run a small, member-funded nonprofit media company called New Naratif that reports on Southeast Asia and advocates for democracy in the region.
At the end of August, Han, Thum, and other activists from Singapore traveled to Malaysia to meet the newly elected prime minister. After they returned, Thum wrote on Facebook that he'd encouraged the prime minister "to take leadership in Southeast Asia for the promotion of democracy, human rights, freedom of expression, and freedom of information."
Seah Kian Peng, a PAP member of Parliament who serves on the committee, took exception to the post. He responded on Facebook to say Thum was encouraging Malaysia to interfere in the affairs of Singapore, adding that "PJ Thum does not wish Singapore well."
Since Singapore declared independence from Malaysia, the specter of foreign interference has been seen as a threat to the security and stability of the wealthy city-state. It's therefore viewed as a serious issue by many citizens, especially PAP supporters. Seah's post didn't encourage or condone harassment, but the onslaught began.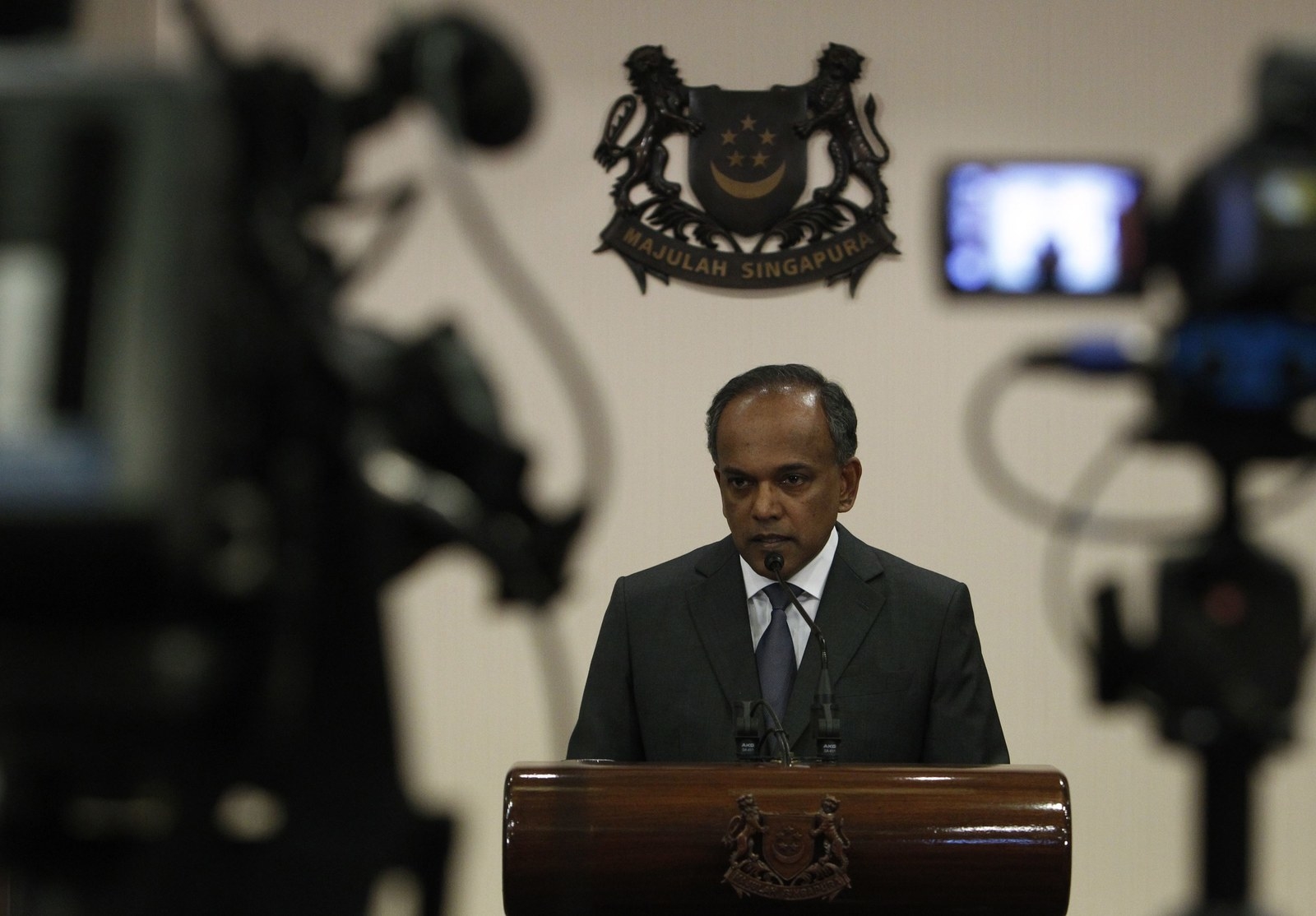 Soon Shanmugam, the minister for law and home affairs who'd questioned Facebook's Milner, weighed in. "We should never go out and invite someone foreign, a foreign politician, to intervene in our domestic politics. I think that is an absolute no-no," he said, repeating Seah's allegation.
In an email to BuzzFeed News, Han called Seah's comments "a hot mess of fake news."
"So here we have this awkward situation of members of the Select Committee themselves pushing out baseless accusations/misinformation," she said. "It's triggering a ton of abusive comments calling us traitors (again), accusing us of treason, calling for us to be arrested and/or detained without trial. I've also seen more violent comments."
Seah said in an email that, "I think there has been many views expressed by various parties and at the same time, more information had also become available for people to draw their own conclusions. As such, I have nothing more to add to my earlier views."
This was in some ways a continuation of what began during the hearings. Milner's testimony was only eclipsed in time and intensity by the sessions held with Han and Thum, both of whom argued that a new law was not necessary due to existing laws that can be used to order the removal of online content and prosecute people who publish false information.
"My logic was if an authoritarian government offers you the chance at democratic consultation and you don't take it, you're giving them an excuse not to offer it again."
Thum and Han felt a new law was inevitable, regardless of what took place at the hearings. Prior to the creation of the committee, Shanmugam said a new law was a "no-brainer." But Thum felt it was important to participate.
"My logic was if an authoritarian government offers you the chance at democratic consultation and you don't take it, you're giving them an excuse not to offer it again," he told BuzzFeed News. "If you take it and draw a lot of attention to it, you normalize it and raise the expectations for the next time."
Both were surprised by what they felt was an aggressive approach by the committee during their appearances. Han was questioned for five-hours in a session chaired by Seah. Thum engaged in a testy roughly six-hour debate with Shanmugam. His session was at one point interrupted by the removal of a local blogger from the gallery when she displayed a copy of the book Authoritarian Rule of Law: Legislation, Discourse and Legitimacy in Singapore. (The book was written by Jothie Rajah, an academic and the ex-wife of Shanmugam.)
The conflict continued well after Thum's session. The committee's final report said that in the end, it gave "no weight" to his submission and testimony. A key reason given was that the committee concluded that Thum lied about his credentials. This accusation centers on the title at Oxford that Thum used in his submission.
"We came to the conclusion that he lied and so we gave no weight to his representations," Puthucheary said.
"I completely disagree with the Report of the Select Committee's allegation that I 'clearly lied' and misrepresented my academic credentials. I will respond more fully in due course," Thum said in a response posted on Facebook. He declined to comment further, citing the advice of his lawyers.
The chair of Project Southeast Asia at Oxford earlier released a letter of support stating that Thum "is a member of the University of Oxford whose historical research here and in Southeast Asia is a matter of public record," and that the "vilification of him must stop."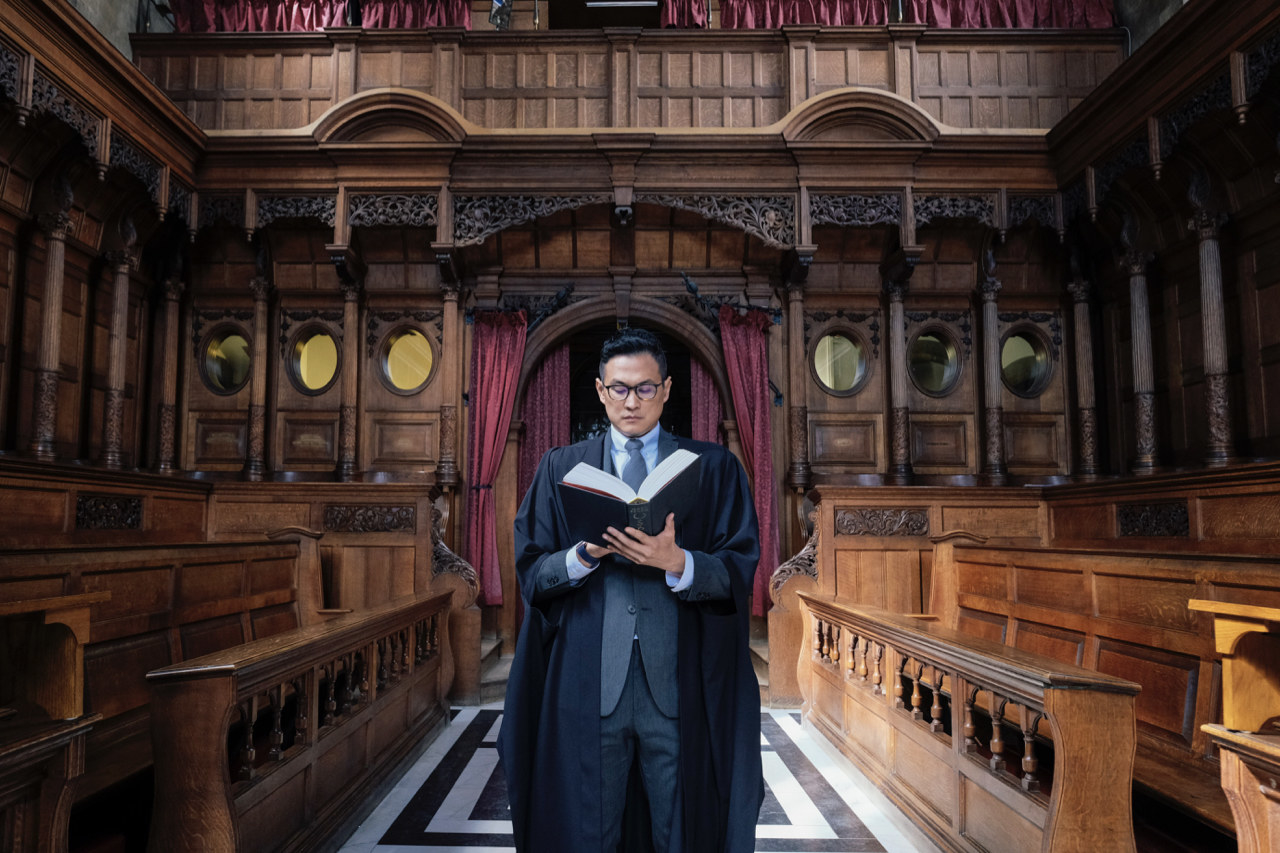 This level of attention and scrutiny applied to dissenters like Thum is one reason why he and Han worry a new law might be used to target government critics.
"Basically, I am concerned that they will leave the law broad to catch a variety of circumstances — but the broader the law the more open to abuse, and the greater the impact on freedom of expression," Han said.
Singapore was ranked 151 out of 180 countries in the latest Reporters Without Borders World Press Freedom Index. That makes it worse than Russia and the Philippines, two countries where press crackdowns and intimidation and harassment of journalists are commonplace.
Singapore's approach to freedom of expression can result in strange incidents. Recently, a group of Reuters employees in Singapore gathered outside their headquarters to take a photo in support of two colleagues currently imprisoned in Myanmar for reporting on genocide in that country. They held up signs with the hashtag #FreeWaLoneKyawSoeOo. This managed to attract the attention of local police.
"Police are aware of an online movement #FreeWaLoneKyawSoeOo," a police spokesperson told one local website. A Reuters spokesperson declined to comment. (Meanwhile, the Los Angeles Times just announced it's opening a new bureau in Singapore.)
In another example, Jolovan Wham, a Singaporean social worker and activist who joined Han and Thum in meeting the Malaysian prime minister, is awaiting a ruling over the charge of "scandalising the Court" under the country's Administration of Justice (Protection) Act. The law was passed in 2017 and therefore provides of an example of how the government uses new powers. (Wham is also currently on trial for unrelated charges stemming from an event where prominent Hong Kong pro-democracy activist Joshua Wong spoke via Skype.)
Wham's contempt charge stems from a Facebook post in which he said "Malaysian judges are more independent than Singapore's in cases with political implications," and shared a link to an article about a constitutional challenge to Malaysia's fake news law. Wham added that it would be "interesting to see" how the challenge turned out.
John Tan Liang Joo, an opposition politician, posted on Facebook that the government's action against Wham's post "confirmed the truth of Mr Wham's assertion about the independence of the Singapore judiciary." That resulted in Tan being charged as well.
At a hearing in July, a prosecutor alleged that Wham had "impugned the impartiality and integrity of Singapore's judicial system."
Amnesty International and Human Rights Watch have called for the charges against Wham and Tan to be dropped.
"Our laws suppressing free speech are so broad it gives the government arbitrary powers to crackdown on whoever it wants to," Wham said in an email to BuzzFeed News. "The same goes for the laws on contempt of court. The Singapore judiciary also rejects international free speech standards; therefore, it is almost certain that I will be pronounced guilty."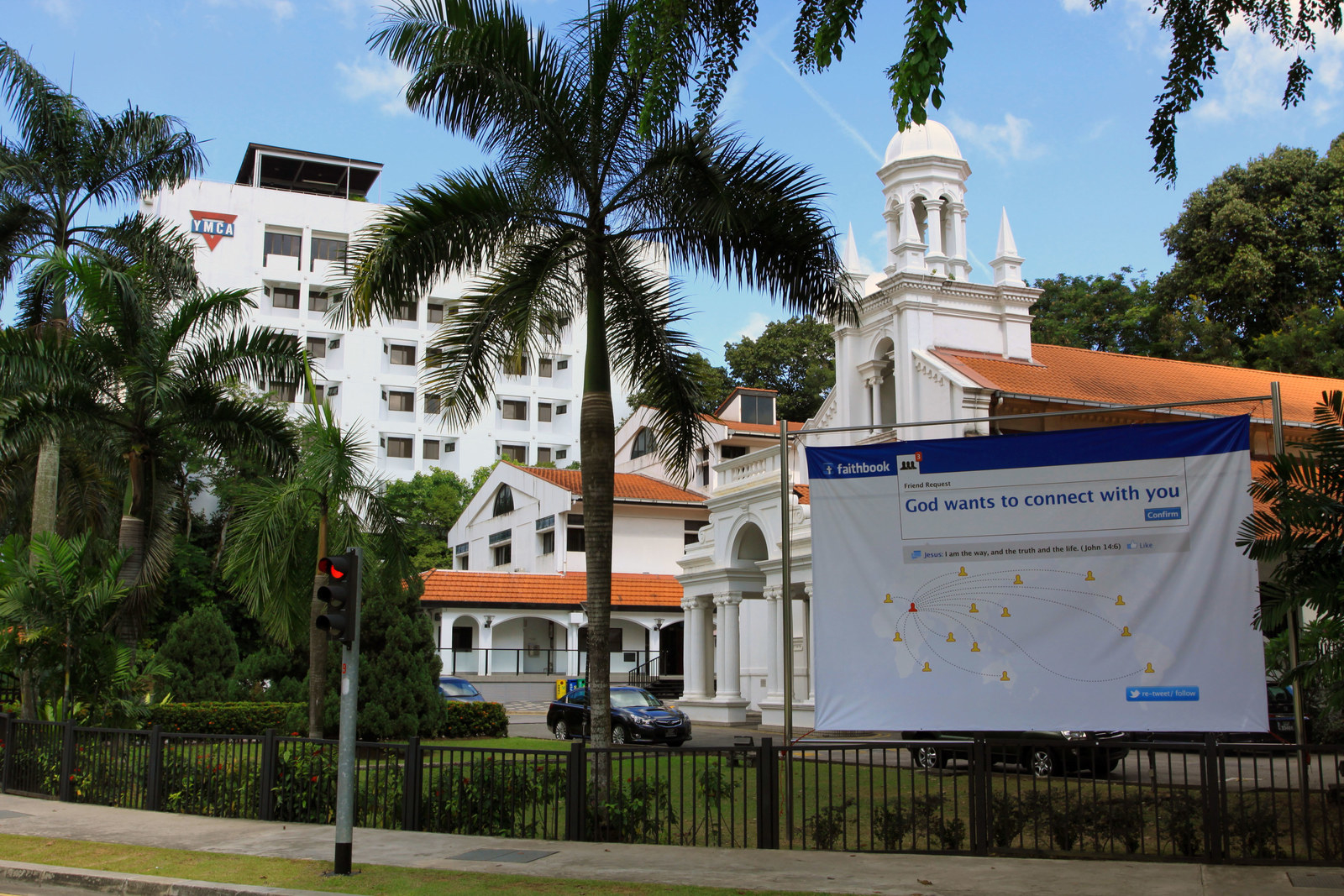 The questioning of Facebook at the hearing in March was also notable for who barely spoke. Alvin Tan, the company's public policy lead for Southeast Asia, remained silent next to Milner as he was put through the wringer by the minister.
Tan, more than anyone at the company, understands the views of the ruling PAP and how to interact with its leaders. A native Singaporean, he was the author of Facebook's submission to the committee, which argued against a new law.
"We do not believe that legislation is the best approach to addressing the issue. Singapore already has a variety of existing laws and regulations which address hate speech, defamation and the spreading of false news," he wrote.
But Tan is in a delicate position due to the fact that he's active within the PAP and was publicly named by the party as a potential candidate to run for a seat in the next election.
Last December, the Straits Times, one of Singapore's dominant mainstream newspapers, reported that Tan was on a list of 200 promising Singaporeans identified by the PAP as possible candidates in 2019. Tan's Facebook profile also features multiple photos of him at events with a current MP from the PAP named Lily Neo.
"We would still dare to, at the risk of being called out as 'illiberal,' we would dare to say that we need to take our own measures to deal with deliberate online falsehoods."
"This guy is actually running the Southeast Asia policy [for Facebook] and yet he is affiliated with the ruling party in Singapore," said Terry Xu, who runs the Online Citizen, an independent website covering Singapore politics and society that's often critical of the government.
MPs in Singapore are part-time, which means many hold down other jobs, some with big companies, while serving in parliament. But the prospect of an MP also leading public policy for the dominant social platform in Singapore could be a new and potentially conflicting precedent — especially given that the new law will place more responsibility on Facebook and other platforms to quickly remove content at the government's behest.
In response to questions about Tan's involvement with the PAP, a Facebook spokesperson said that, if elected, Tan would recuse himself from any government matters related to Facebook, and that any political activity on his part takes place outside of his work at the company. (Facebook declined to make someone available to speak on the record about the new law.)
Puthucheary said Tan is not an MP as of now, and it's therefore premature to talk about him in that role. But he said parliament has rules in place to address any conflicts of interest.
"Our system requires transparency and accountability from all public service officials and MPs," he said. "So we have a very specific set of processes and procedures to deal with this issue, to deal with potential conflicts of interest."
As she watched Facebook, Google, and Twitter testify at the hearings, Gillian Koh was struck by the fact that the platforms fully participated in the process and acknowledged that they would obey any relevant local laws.
Koh, deputy director of the Institute of Policy Studies in the Lee Kuan Yew School of Public Policy at the National University of Singapore, said a key driver for both the government and the platforms to get along is the desire to maintain Singapore's reputation for being a business-friendly environment.
"Singapore is in the business of business. We want to make everything sweet for everyone," she said.
And the platforms do need to carry on business in Singapore. Google and Facebook have roughly 2,000 employees in the country combined (Facebook declined to provide specific numbers). But as much as the government works to make things easy for big companies to set up shop, it also requires them to play by its rules. And that's where the new law comes in. If Facebook, Google, and Twitter want to stay in Singapore, they will need to fall into line.
"We would still dare to, at the risk of being called out as 'illiberal,' we would dare to say that we need to take our own measures to deal with deliberate online falsehoods," Koh said.
"In a way, Asia watches what's going here. Google could move anywhere, but they know this is where the rest of Asia looks on," she said.
Google did not comment on the record about the prospect of a fake news law in Singapore. After the committee report was released, a company spokesperson said, "We appreciate the efforts of the committee in compiling this report, and look forward to continuing to work with its members and the Singapore government to address this important issue."
The idea that the rest of Asia might emulate Singapore's approach is a concern for Han. She was happy when the new prime minister of Malaysia fulfilled his election promise to move to repeal the fake news law passed by the previous government, even if the opposition is currently blocking it. Now she's concerned a new law in Singapore will put pressure on tech platforms to remove or throttle the spread of content that should remain untouched, and that this may inspire other governments to follow suit.
"Singapore already has this outsized reputation as being a place where everything works and there's rule of law and they do everything so well," she said.
In the wake of the online harassment they received over their trip to Malaysia, Han, Thum, and Wham sent a letter of complaint to Prime Minister Lee Hsien Loong asking that he look into what they say were the false comments made by Seah, the MP, and Shanmugam, the minister, on Facebook. (A similar letter was also sent to the chair of the select committee.)
After receiving the letter, the prime minister referred it to the Ministry of Home Affairs — which is overseen by Shanmugam. His press secretary issued a statement.
"The three individuals claim that they are patriots. It is not patriotic to invite any foreign leader to intervene in Singapore politics, especially the leader of a country who has declared his desire to increase the price of water to Singapore by more than 10 times, and with whom we seek to maintain close and friendly relations," it read in part.
"It's all quite batty," Han said. ●
CORRECTION
Seah Kian Peng chaired the five-hour Select Committee session that featured Kirsten Han. This article incorrectly said Seah led the questioning, when in fact it was primarily done by MP Edwin Tong.