There's recently been a spike in the creation of fake Twitter accounts that claim to be linked to activists in the United States who call themselves anti-fascists, or Antifa. Here's what some of the impostor bios look like: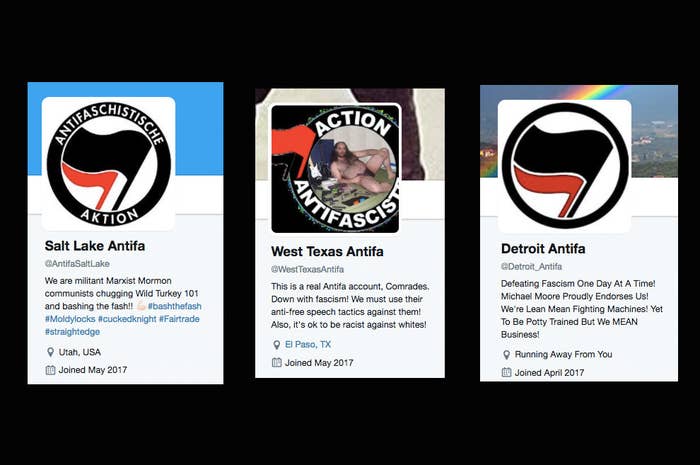 Memorial Day provided an occasion for the fake @OfficialAntifa account to send out tweets that falsely claimed to show the group's desecration of military cemeteries.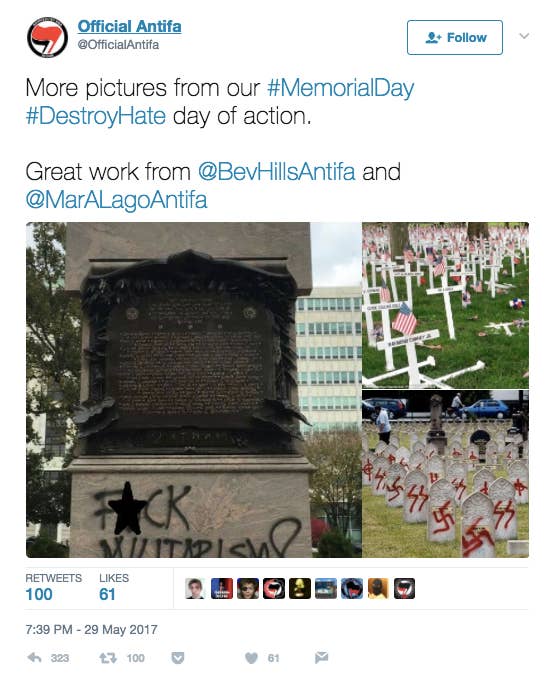 The same Twitter account sent another tweet with more images taken from unrelated incidents. As with the other tweet, it tagged fake Antifa accounts to suggest this was the result of coordinated action.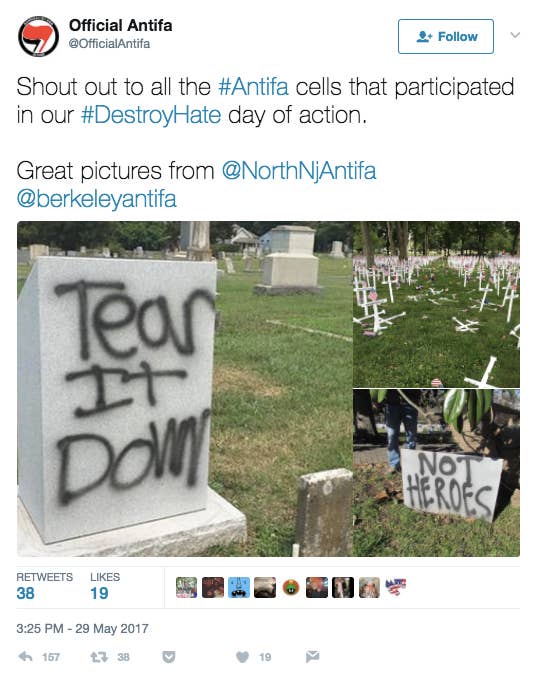 Many replies to the tweets are from people who think the images show actual Antifa actions on Memorial Day. "At what point in time can they be considered domestic terrorists and can be taken dead or alive?" asked one person.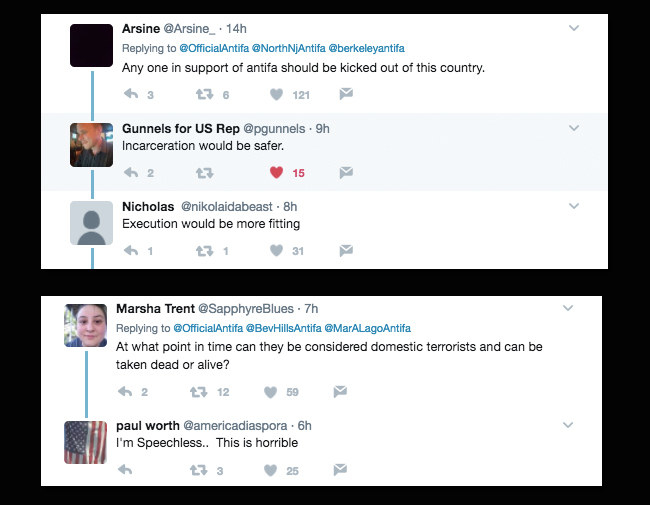 One of the fake tweets is getting additional exposure from alt-right media figure Jack Posobiec, who until recently was the Washington bureau chief for The Rebel, a right-wing website based in Canada.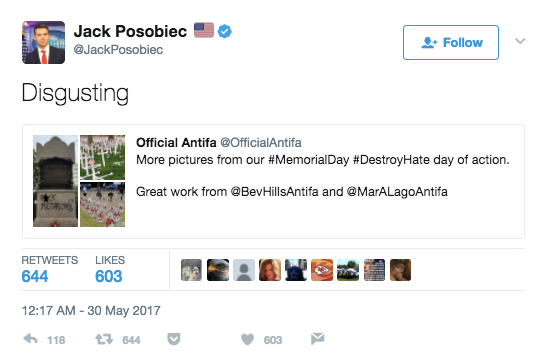 Meanwhile, the fake @OfficialAntifa account ended its series of trolling tweets by sharing a GIF of burning crosses and falsely claiming the fires were started by "an anonymous #Antifa cell."