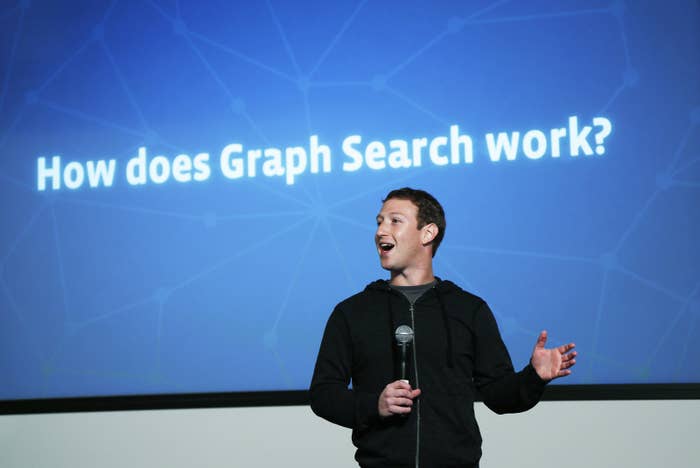 When Alexa Koenig learned of Facebook's abrupt decision to turn off a set of advanced search features last week, she thought of a Libyan military commander named Mahmoud Mustafa Busayf al-Werfalli.
In August 2017, the International Criminal Court issued a warrant for Werfalli for allegedly participating in or ordering the execution of 33 people in Benghazi, Libya. At the core of the evidence against him are seven videos, some of which were found on Facebook, that allegedly show Werfalli committing crimes. His case marked the first time the ICC issued a warrant based largely on material gathered from social media.
Now that kind of work is being put in jeopardy, according to Koenig, executive director of the Human Rights Center at the University of California, Berkeley. She said Facebook's recent decision to turn off the features in its graph search product could be a "disaster" for human rights research.
"To make it even more difficult for human rights actors and war crimes investigators to search that site—right as they're realizing the utility of the rich trove of information being shared online for documenting abuses—is a potential disaster for the human rights and war crimes community," she said. "We need Facebook to be working with us and making access to such information easier, not more difficult."
Simply put, Facebook graph search is a way to receive an answer to a specific query on Facebook, such as "people in Nebraska who like Metallica." Using graph search, it's possible to find public — and only public — content that's not easily accessed via keyword searches.
Late last week, Facebook turned off several features that have long been accessible via graph search, such as the ability to find public videos that a specific Facebook user was tagged in. This set off a wave of concern among human rights researchers, journalists, law enforcement, and other advanced users. In tweets and comments to BuzzFeed News, they said the decision, which was not announced publicly, shows how Facebook's response to data scandals and its resulting push to emphasize privacy is making it more difficult to investigate what happens on the platform.
Last year, for example, as it was facing criticism in the wake of the Cambridge Analytica revelations, Facebook turned off features that investigators use to find people on the platform.
A Facebook spokesperson emailed BuzzFeed News a statement that said the company has "paused" some graph search features.
"The vast majority of people on Facebook search using keywords, a factor which led us to pause some aspects of graph search and focus more on improving keyword search. We are working closely with researchers to make sure they have the tools they need to use our platform."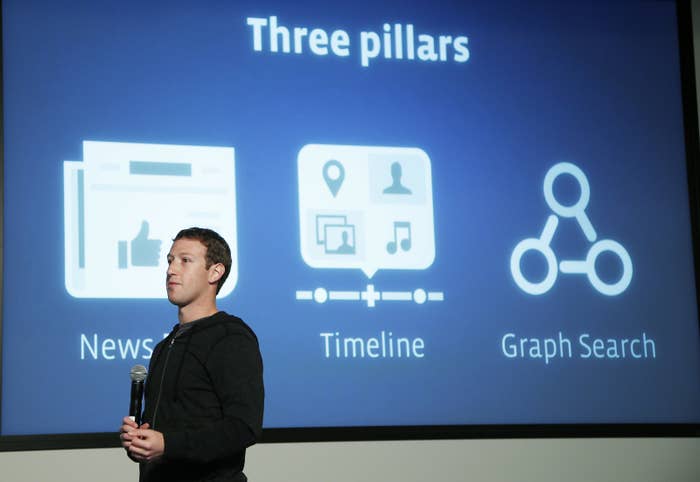 When Mark Zuckerberg personally introduced graph search in early 2013, he billed it as equal in importance to Facebook's News Feed and profile timeline. On launch day, the company also published a post offering journalists tips on how to use graph search.
Over the years, graph search became a valuable tool for investigators, police officers, and journalists. At the same time, social media became a key source for uncovering war crimes, disinformation campaigns, child exploitation, and other crimes and abuses.
Eliot Higgins, a pioneer of open source investigations and the founder of Bellingcat, an investigative journalism nonprofit, said the changes by Facebook are already hampering this important work.
"Simply put, these changes have made it more difficult to investigate potential war crimes. This impacts many investigators working on a wide range of topics, and the fact the changes were made with no apparent announcement adds insult to injury," he said.
Sam Dubberley of Amnesty International's crisis response team told BuzzFeed News that graph search and Facebook as a whole are essential to the organization's work.
"There are many countries in the world that Amnesty International has to cover through monitoring posts on social media — including Facebook — because we are unable to get there," he said.
Dubberley called Facebook's decision to remove graph search functionality without any notice or consultation "a deeply concerning move."
The move raised even more concern in the human rights and investigative journalism communities because Facebook appeared to thwart attempts to find workarounds. Henk van Ess, an investigator and trainer who works with Bellingcat, operates a tool that uses graph search to enable powerful searches of public content. After Facebook turned off some searches, he was able to find workarounds — until the company blocked them.
"I patched my tools 5 times and each time, after 2 hrs, the tools were crippled by FB," he wrote in a Twitter direct message. "Other toolmakers experienced the same."
Inti De Ceukelaire, the creator of StalkScan, another tool that enabled searches of public content on the platform, announced that he was forced to change it to allow people to search only for content related to their own profile.
Van Ess now requires people to request permission from him to use his tool; he says he's been flooded with requests from people pursuing investigations "involving human rights abuses, war crimes, terrorism, extremism, white collar crime ... corruption, disinformation campaigns, environmental crimes, cybercrime — the list just keeps on going."
"This is impacting some of the most important institutions in society," he said.
CORRECTION
Sam Dubberley's name was misspelled in an earlier version of this post.