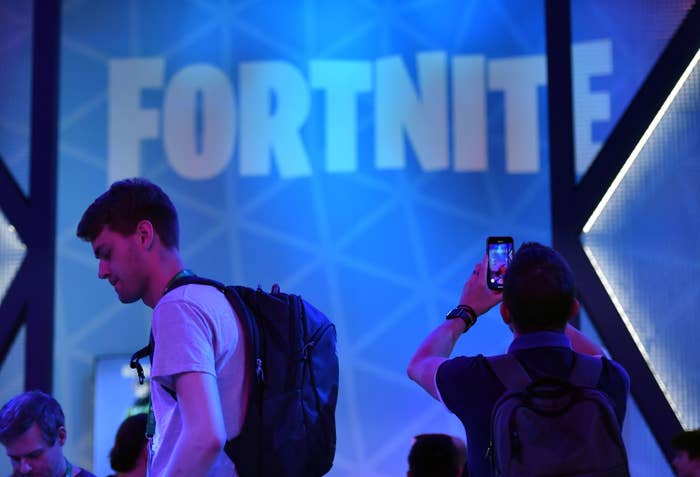 Apple removed the game Fortnite from the App Store on Thursday after its developer implemented a payment option designed to avoid paying the tech giant a commission.
Epic Games announced earlier Thursday it was offering a "Mega Drop" Fortnite discount of up to 20% on in-game purchases. As part of that, it rolled out a new in-app payment option that bypassed the procedures in the Apple App Store and Google Play store. Apple and Google each take a 30% commission on purchases made in their app stores. Fortnite instead offered users the option to save money by paying it directly, in a move that appears designed to force a confrontation.
Apple responded by removing Fornite from the App Store. Epic then announced it had filed a lawsuit against Apple alleging "anti-competitive restraints and monopolistic practices" related to software distribution and payment processing.
"Apple imposes unreasonable and unlawful restraints to completely monopolize both markets and prevent software developers from reaching the over one billion users of its mobile devices (e.g., iPhone and iPad) unless they go through a single store controlled by Apple, the App Store, where Apple exacts an oppressive 30% tax on the sale of every app," the lawsuit alleges.
"Today, Epic Games took the unfortunate step of violating the App Store guidelines that are applied equally to every developer and designed to keep the store safe for our users," said an Apple spokesperson in a statement. "As a result their Fortnite app has been removed from the store. Epic enabled a feature in its app which was not reviewed or approved by Apple, and they did so with the express intent of violating the App Store guidelines regarding in-app payments that apply to every developer who sells digital goods or services."
Epic Games also appeared to taunt the tech giant on Twitter by sharing an image for an event it dubbed "Nineteen Eighty-Fortnite," an apparent reference to Apple's famous "1984" ad.
Epic CEO Tim Sweeney previously complained about Apple and Google's fees to the Verge in 2018.

"It's time for change," he said. "Apple, Google, and Android manufacturers make vast, vast profits from the sale of their devices and do not in any way justify the 30% cut."
Apple's statement said the company "will make every effort to work with Epic to resolve these violations so they can return Fortnite to the App Store."
Fortnite is both a massively popular game and a cultural juggernaut. In May, Epic announced it has more than 350 million registered users.