For much of Sunday and into Monday, Fox News host Megyn Kelly was one of the top Trending Topics on Facebook. Her name appeared in the sidebar seen by Facebook users in the United States: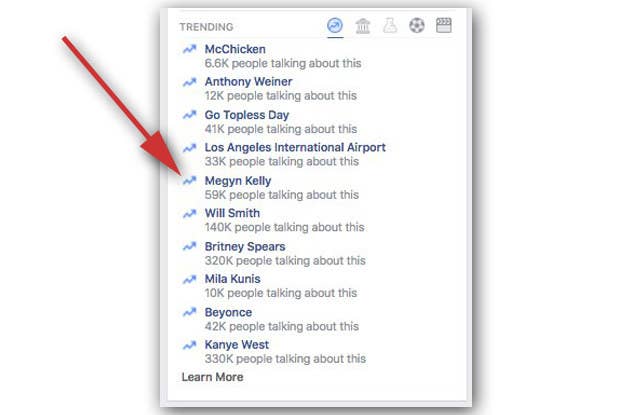 If you hovered your mouse over her name, up popped a story claiming that Kelly had been "kicked out" of Fox News "for backing Hillary." The story was from a site called EndingTheFed.com — and it's false.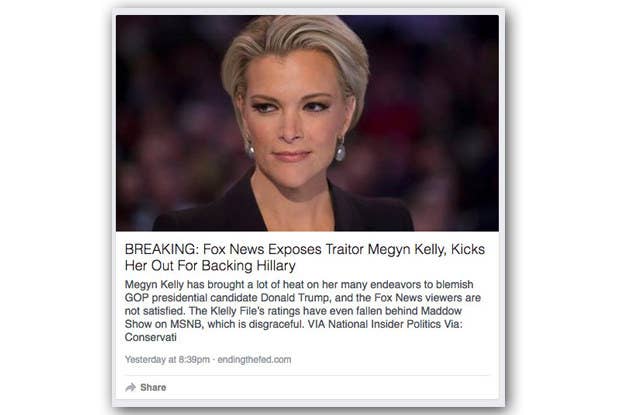 Even before Facebook gave it a boost, Ending the Fed was getting big hits on the social network. The site's top five stories have together racked up over 1.2 million likes, shares, and comments since May:
Ending the Fed often republishes false stories. The same day it ran the Kelly story it also incorrectly reported that NFL quarterback Colin Kaepernick had converted to Islam: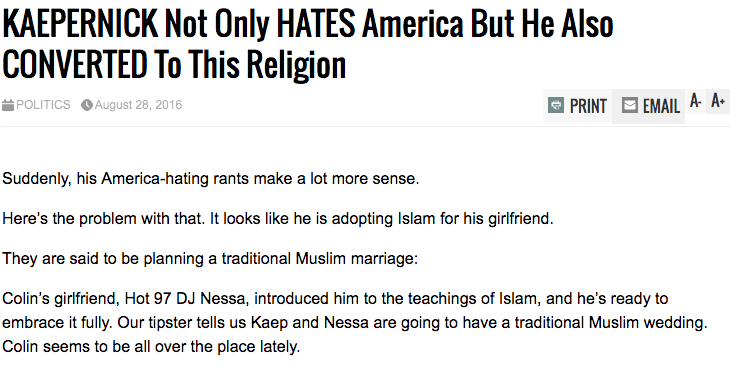 Ending the Fed was also the subject of a debunking by Snopes in April after it falsely claimed Obama cut $2.6 billion from veterans programs and passed that money along to Syrian refugees.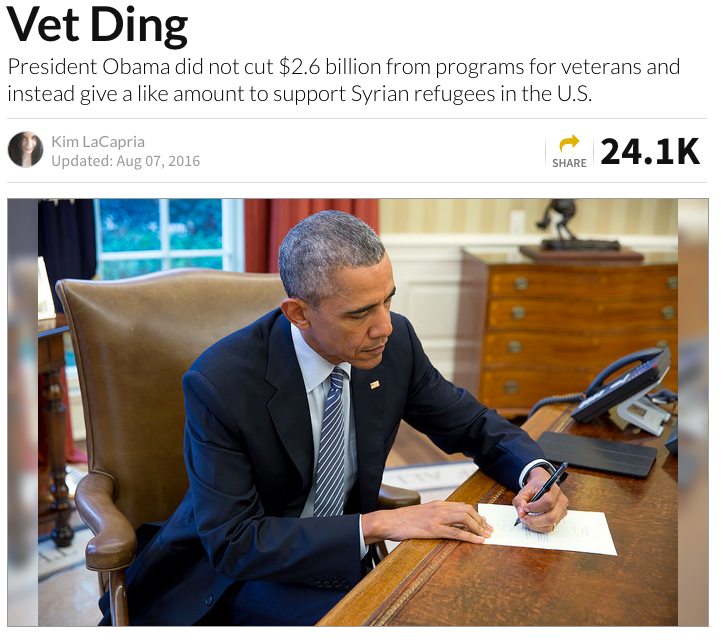 It's not clear who runs Ending the Fed, as its domain ownership information is private and the site does not list an owner or editor. Strangely, the site has financial connection to a nationalist news site in Romania, Expunere.com.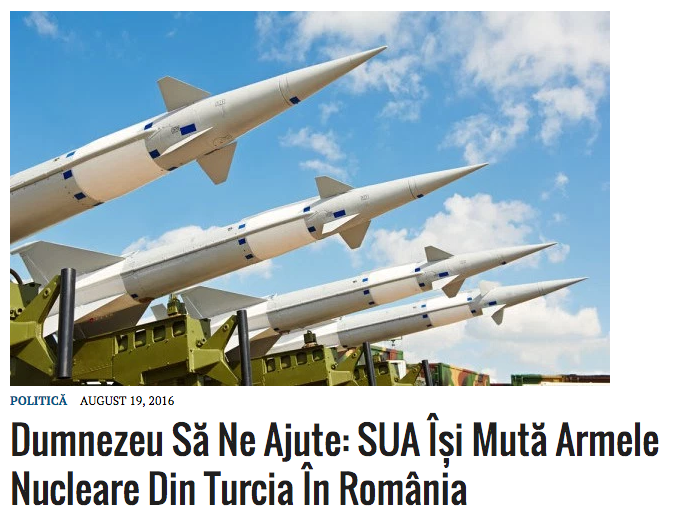 An examination of the source code of Ending the Fed and Expunere shows they share the same Google AdSense ID. That means ad revenue earned on both sites is going into the same AdSense account.