A hoax about President Donald Trump removing "Islamic symbols" from the White House has gone massively viral thanks to the unlikely combination of a blogger based in London, pro-Trump sites in Macedonia, Nigerian news sites, and an elaborate liberal trolling operation aimed at US conservatives.
Here's what happened.
On Jan. 23, TheRepublicanNews.net published a completely false story claiming Trump ordered staff to remove Obama's "Islamic symbols" from the White House. It quickly generated close to 700,000 shares, reactions, and comments on Facebook, according to BuzzSumo.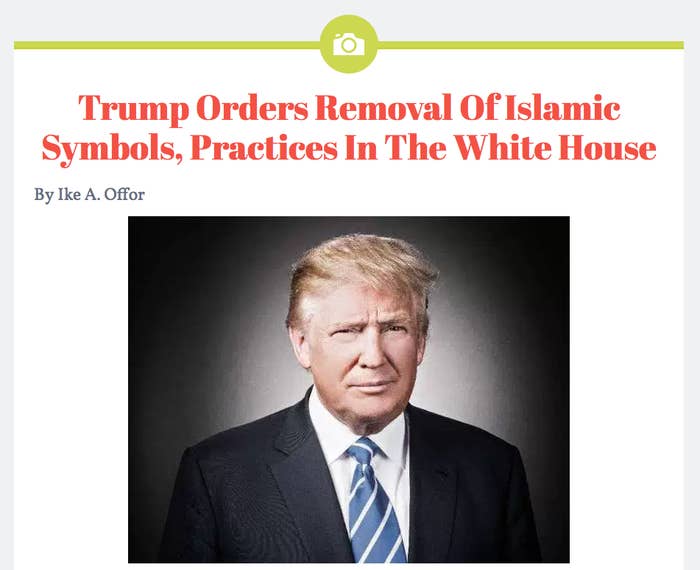 The thing about this particular piece of fake news is that it originally appeared online Dec. 4 on a site called The Resistance: The Last Line of Defense. In fact, Offor's site copied the text word for word.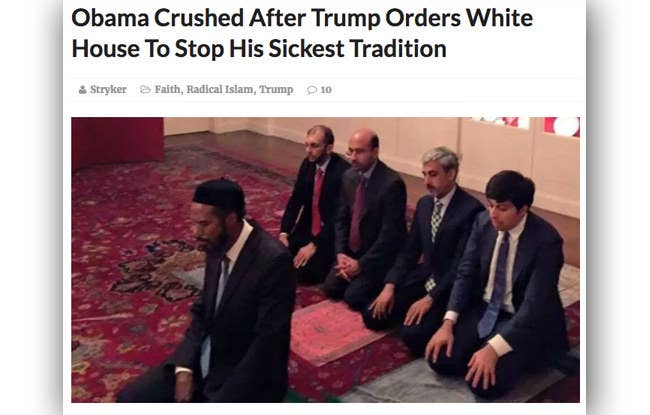 OK, so as of now we have a completely false story rocketing around Facebook and the web largely because a part-time Nigerian blogger in London decided to copy and paste it months after it was first published.
But that's nowhere close to the craziest part of this story.
The Resistance: The Last Line of Defense, which published the original fake story, is actually an elaborate trolling operation aimed at conservatives, according to one of the site's founders.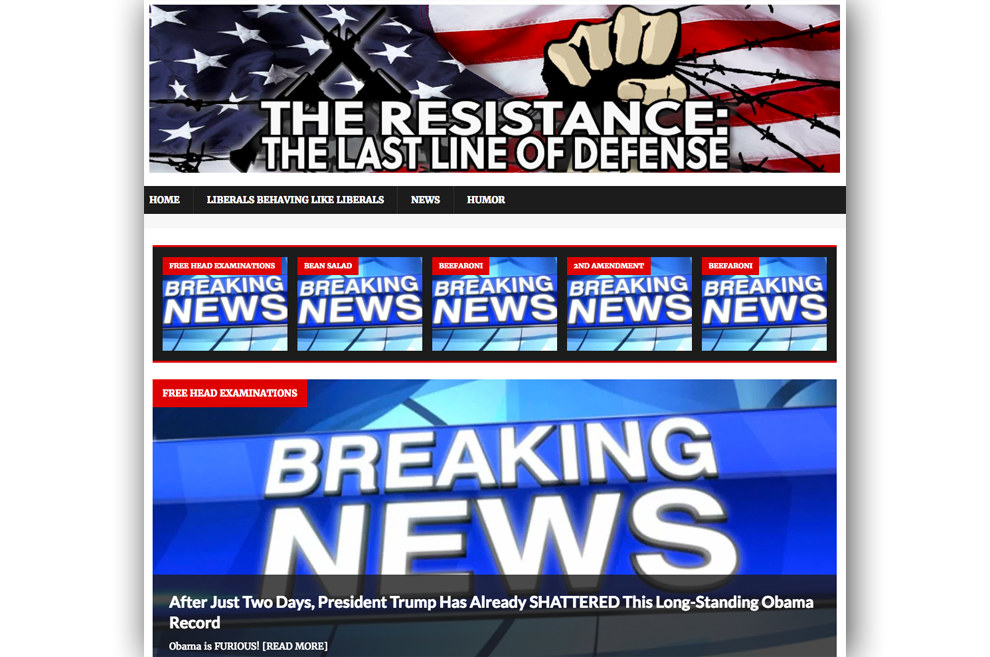 The conservative content helped the site's Facebook page amass tens of thousands of followers. (It now has more than 100,000.) Then, in the fall, the site changed and began to publish completely fake stories. They also started posted memes to troll conservatives.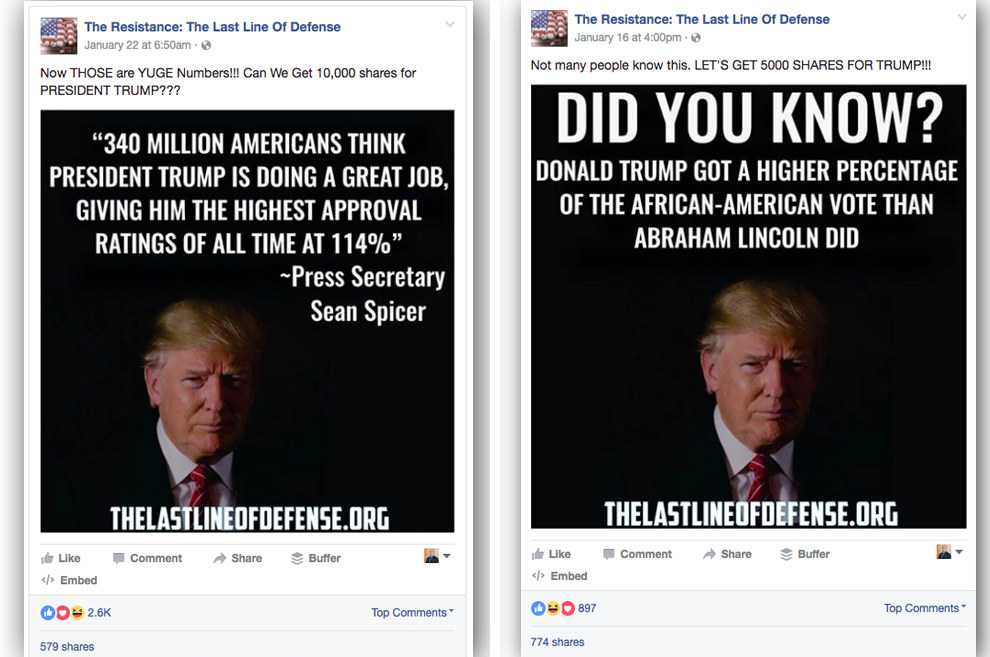 Wilekenmeyer and his collaborators frequently troll Facebook commenters who believe the stories. They also sometimes admit in their posts that the information is false.