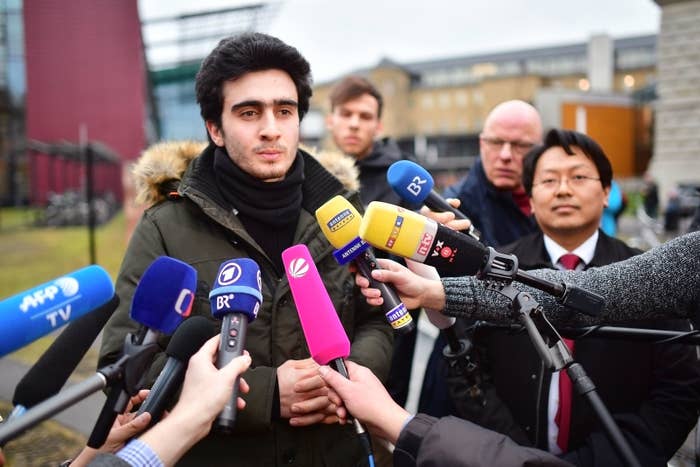 A German court has ruled against a Syrian refugee who sued Facebook for not removing images that falsely accused him of being a terrorist. Anas Modamani filed a lawsuit to require the company to remove content that links him to terrorism, and to impose a fine of 250,000 euros each time Facebook failed to stop libelous claims about him from spreading. The regional court of Würzburg, Germany, on Tuesday declined Modamani's request for an injunction.
A journalist with German newsweekly Der Spiegel was at the hearing and reported that the court found that Facebook was not liable due to the fact that the accusations against Modamani were made by its users and not the company itself. The court also expressed concern over the idea that Facebook would have to proactively search for and remove all posts that libel Modamani, according to Spiegel's report.
Overall, the ruling reinforces Facebook's long-standing position that it is a platform and not a publisher.
"We are pleased that the Court shares our view that legal action was not merited or the most effective way to resolve the situation," read a statement from a Facebook spokesperson provided to BuzzFeed News. "We will continue meeting our obligations under German law in relation to content which is shared by people on our platform."
The statement also acknowledged that, "We appreciate that this is a very difficult situation for Mr Modamani."
Modamani went viral in September 2015 when he snapped a selfie with German chancellor Angela Merkel at the Berlin shelter where he was staying. Since then, his image has been used in many memes that falsely accuse him of committing acts of terrorism.
"[Modamani] does not want be a constant victim of libel," Chan-jo Jun, his lawyer, previously told BuzzFeed News. "He is afraid to go out on the street and be taken as terrorist or attempted murderer."
Jun had said prior to the court's decision that he intends to seek damages for his client, and to pursue the matter all the way to the Supreme Court.