A Twitter employee has gone viral on the platform after sharing a fake story from a fake news website.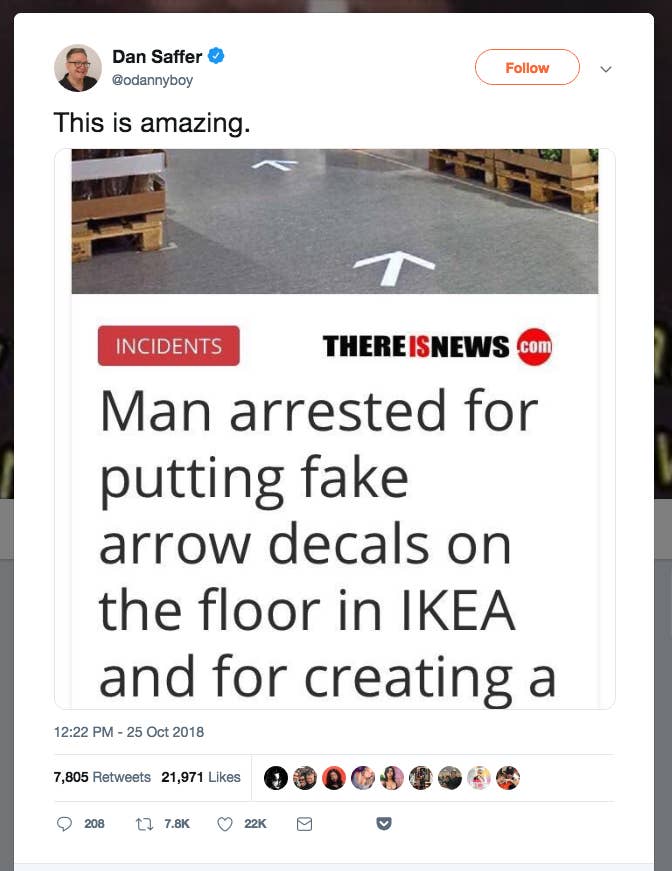 After being contacted by BuzzFeed News via Twitter direct message, Saffer sent a tweet to acknowledge that it's a fake story: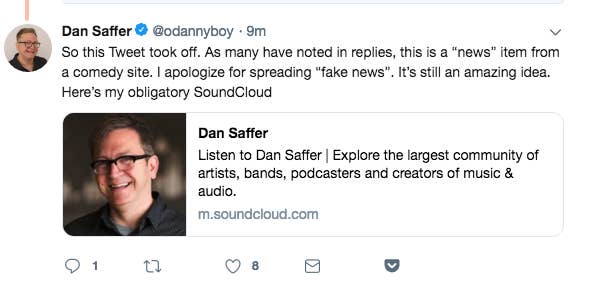 He's correct that many people replied to him over the past 24 hours to let him know it was a hoax. Twitter did not immediately respond to a request for comment.

The fake story isn't just an issue for Twitter. ThereIsNews.com was running an ad on Facebook to promote its Ikea hoax.
This helps the story reach more people, which drives more traffic and ad revenue for the site. Facebook has a policy preventing publishers who repeatedly share fake news from using its ad tools.
The ad disappeared roughly an hour after BuzzFeed News contacted Facebook, but the company later said it stopped running based on the campaign's settings. A spokesperson also confirmed the ad violated company policy.
As of this writing, the story has received close to 75,000 comments, shares, and reactions.
It's also been shared by at least two radio stations: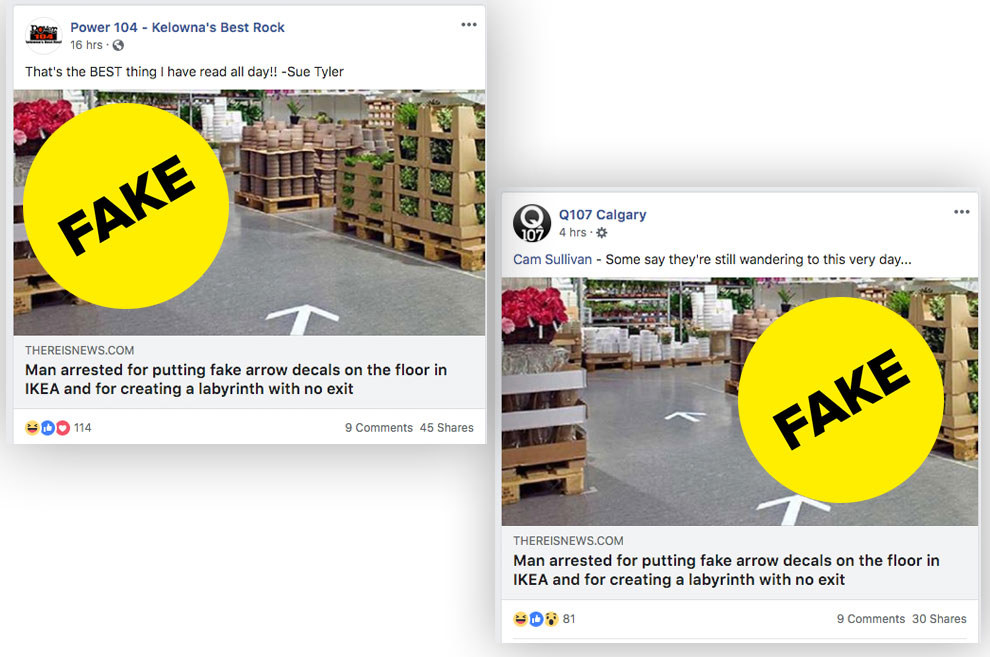 UPDATE
Added information provided by Facebook.