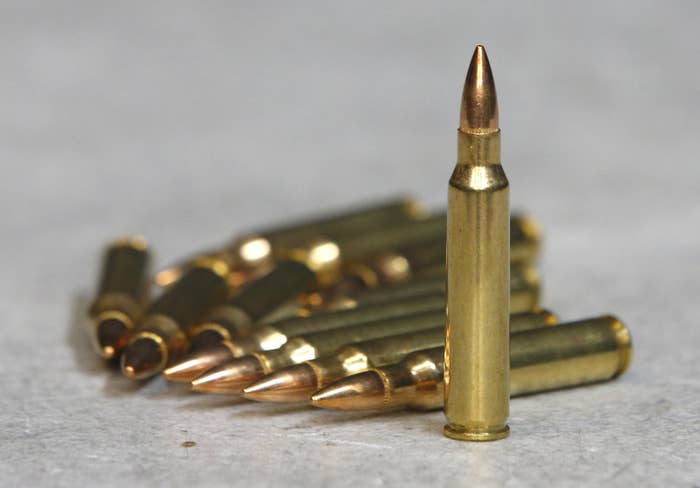 As we emerge from several hours in the operating room, our phones alert us to yet another school shooting, this time in Florida, in what was once the state's "safest city." We no longer feel shock — that was replaced by fatigue long ago.
Our intern meets us in the recovery room to update us on our patients. His face is gray, and we assume one of our patients is in crisis. "That was my high school," he mumbles. "My football coach is dead. I knew a bunch of those kids."
When you've held the bullet-shattered heart of child in your hands, the victims of such tragic events are not statistics. They are faces forever seared into our memory. For our colleague, this time around they were also his neighbors.
The parents of the children felled at Marjory Stoneman Douglas High School stand among thousands of families whose lives have been upended by a random act of gun violence. On any given day in the US, 47 children are brought into their local emergency room with a gunshot wound. In Chicago, where more than 500 children were wounded or killed by gunfire last year, the treatment of these wounds has become commonplace. Each one of these children is reflexively cared for by a stream of first responders and medical providers who have become experts in battlefield medicine. But we on the front lines are being stretched to the limits of our jobs.
Dr. Igor Nichiporenko, the director of trauma surgery at Broward North, described to us the scene in the trauma bay after the shooting, as child after child was rushed in.
"When they come in they are pale. They are just lying there, shocked, emotionally shocked. They are very quiet with a look of fear on their face," he said. "It's a challenge and it's hard to take care of pediatric patients. You always want to put more into keeping them alive. When you open the chest and only see half of the heart shredded by bullets… it's very hard."
The frozen facial expression of these children is all too familiar for surgeons. It is a rather unnatural appearance, and we see it almost every time we treat a child with a serious firearm injury. The child is awake and can see the tubes and wires they're attached to, and the commotion of doctors and nurses as we come in and out of the room. They are in horrible pain but don't fight or cry — they just sit there in stunned silence.
The Look has become an unwelcome reality for health care professionals across the United States. We see the same look in other places and situations — in countries like South Sudan, where famine is rampant and emaciated children, their eyes enlarged, gaze out at us impassively. But when famine hits, there is a real response. Doctors flood in and compassionate donors open their checkbooks. An epidemic like the Zika virus shakes us out of our stupor; an Ebola outbreak half a world away puts the government machinery in motion. The sense of urgency becomes palpable.
Why is this not true when the epidemic is gun violence in America, where 1,300 children die and over 5,700 are treated for gunshot wounds each year? There have already been 17 school shootings in 2018, and after each tragedy, the community comes together to process the reality that it really happened in their town.
Within a day or two of a mass school shooting, the young victims' photographs are released, and eventually, so are the photos of the lonely, despondent teen who committed the crime. We are told about the weapons he used and how he obtained them, and we learn about the warning signs that should have restricted his access to powerful weapons. We wonder why no one just locked the guns away, and ask ourselves whether such a simple act could have averted the tragedy.
Like any other epidemic, we must treat gun violence as national health crisis and think about prevention. For example, it's far past time to address a root cause of unintentional firearm injuries: the availability of unsecured or stolen guns. Over 250,000 guns are stolen each year from the homes and cars of lawful gun owners, and many of these weapons are used to commit a crime. Some are used by children with depression who impulsively attempt suicide; others get into the hands of young children or toddlers, who stumble upon a gun in the home and accidentally kill themselves, a sibling, or a friend.
There are solutions here that are as obvious as any medicine or vaccine. We can pass laws that require the safe storage of guns and hold firearm owners nationwide responsible for the storage of their weapons. States should impose liability on gun owners who fail to take simple yet crucial measures to prevent their guns, especially assault weapons, from falling into the hands of children. Universal background checks must be the norm.
We can also demand much more of gun manufacturers. Smart gun technology such as trigger locks and other technological solutions must be rolled out and required. If you're a teenager, the reality is that your smartphone is more secure than a gun, and if it gets stolen, it can be remotely disabled in minutes. Why can't an AR-15?
Most of the commentary following the Florida massacre has emphasized the need for better mental health services, not stricter gun laws. Of course, mental health screening and treatment is part of the solution. But as surgeons, we see the more urgent need is curtailing the ready availability of guns, the instruments that are the wrecking crews for the young patients we see in the ER in the aftermaths of these horrendous school shootings.
Doctors are, typically, a conservative group. But just as we joined the fight against tobacco many years ago, the clear majority of us are ready to unite in favor of sensible gun control. The solutions don't stop there. Federal funding needs to be unfrozen to study the countless ways to combat this national health emergency. When active shooter drills have become the norm in our schools, it is well past time to decide as a nation: Do we love our guns more than our children?
"We have a responsibility to do a better job on gun control," said Nichiporenko. "To me, the lives of those kids are wasted. It's just not right. We learned a terrible lesson in [Newtown] Connecticut. Why do we have to go through the same thing again?"
Dr. Cornelia Griggs is a chief general surgery resident at Massachusetts General Hospital and will be specializing in pediatric surgery.
Dr. Peter Masiakos is a pediatric and neonatal general surgeon at Massachusetts General Hospital, where he is the director of pediatric trauma. He is an internationally recognized pediatric trauma surgeon and injury prevention specialist.