Zara Workers Unionize For First Time In US
The successful union drive could pave the way for more organizing of American workers at the world's largest fashion retailer.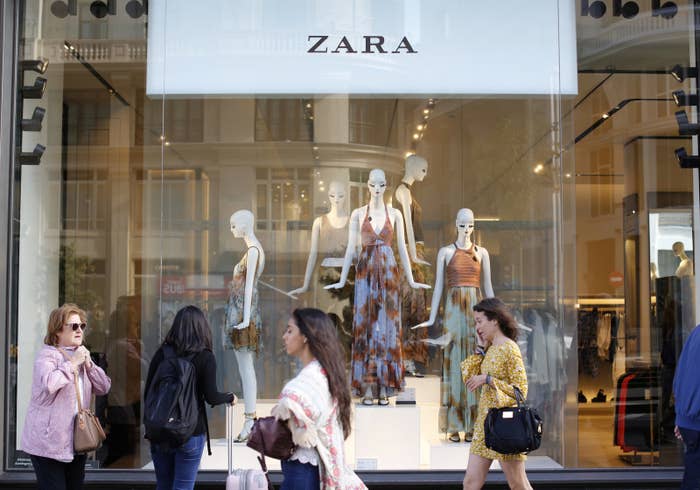 Store workers at Zara, the flagship brand of Inditex, the world's largest fashion retailer, have voted to form a union in New York City.

The Retail, Wholesale, and Department Store Union (RWDSU) will represent the more than 1,000 Zara employees, who greet customers, stock shelves, run fitting rooms and handle sales at the brand's Manhattan-based stores. The union also represents workers at department stores like Macy's and Bloomingdale's, as well as supermarkets, drug stores, and car washes.
After a majority of the workers at Zara's eight New York City locations signed cards saying they wished to be represented by the RWDSU Local 1102 chapter, the company agreed to recognize the union. Local 1102 also represents employees at Modell's Sporting Goods, Saks Fifth Avenue, and Cole Haan.
The successful vote could smooth the way for unionization at other Zara stores throughout the country. Inditex, Zara's Spanish parent company, did not oppose the union drive.
"This is a normal consequence of our commitment regarding the rights of freedom of association worldwide," Inditex said in a statement to BuzzFeed News.
Founded in 1975, Inditex now runs more than 7,000 stores around the world. The company opened its first Zara location in New York in 1989.
RWDSU spokesperson Janna Pea called the certification "the last step to a neutrality agreement with Zara in the US" and part of a "global framework agreement" with the company.
"We wish more American employers would follow this European model of Zara and H&M, which allows and respects the unions' right to organize," she said.
In 2009, RWDSU Local 1102 organized nearly 1,200 workers at H&M, another global fast-fashion retailer.

"We applaud Zara for recognizing the rights of its employees to choose to unionize, without interference," said Stuart Appelbaum, president of the RWDSU, in a statement. "Zara, the largest fast-fashion retailer in the world, is sending a strong message that you can remain profitable and still recognize your workers' right to dignity, justice and respect on the job."
CORRECTION
RWDSU spokesperson Janna Pea called the certification "the last step to a neutrality agreement with Zara in the US." An earlier version of this article misstated the quote.