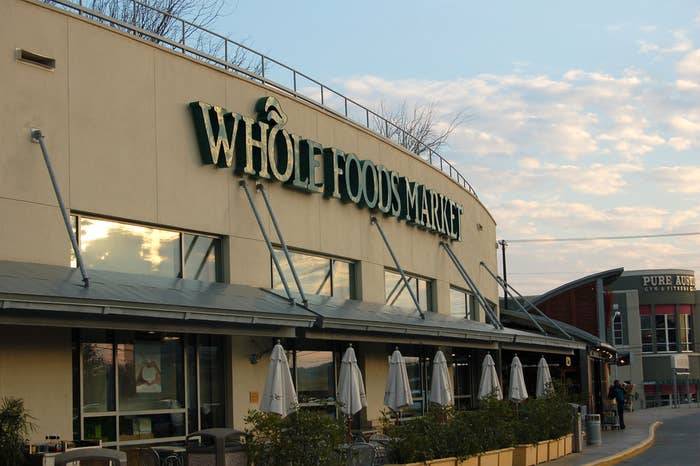 Whole Foods Market will eliminate 1,500 jobs ahead of the holiday season, the company said in a regulatory filing Monday, as the company tests new technology to cut down on labor costs.
The grocery chain said it is cutting the jobs as part of a broader plan to "invest in technology upgrades while improving its cost structure" and lower prices. On a recent earnings call, co-CEO Walter Robb announced new technology being rolled out across stores, including a self-service kiosk for ordering prepared food and a new labor scheduling system.
Tech-aided efforts to cut costs come as the company tries to shake its "Whole Foods, Whole Paycheck" image and expand beyond the rich neighborhoods where its core customers live. The chain has been working on a new line of lower-priced stores called 365 by Whole Foods Market, which are also expected to have lower labor costs.
Analyst Mark Miller with William Blair & Company Equity Research said in a note that the cuts can be viewed "as a streamlining initiative," as the company will still be adding positions in aggregate (staffing rose by 9,000 last year).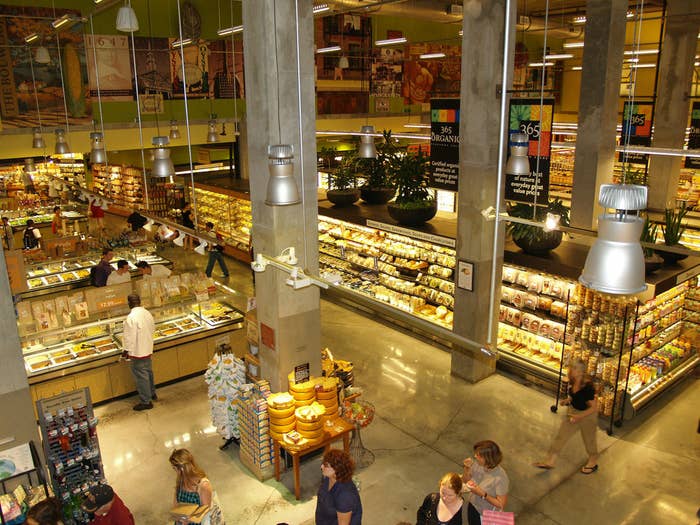 Whole Foods's recent investments in technology include partnerships with grocery delivery service Instacart and mobile payment services from Apple, Google and (soon) Samsung. The company also has big hopes for online ordering.
CIO Jason Buechel told the Wall Street Journal last year that digital shoppers fill their carts with as much as 2.5 times the products of their brick-and-mortar counterparts, and that Whole Foods was focused on developing a redesigned app, loyalty program, new point-of-sale platform, and enhanced data analytics.
It's also squeezing out labor costs by making it easier for customers to serve themselves. At an investor day in April, operations chief Jason Lannon noted that the company's self-serve salad and hot food bars sell higher volumes of food than any other section of the store.
"We sell more of that than we sell milk or bananas or any of those staples. That's our bread-and-butter," he said. "And as we've introduced that self-service concept to other products that used to be full-service, customers will buy more and it takes the labor out of our system."
Many other food businesses have noted the uptick in sales when customers are left to order, pay and serve themselves — at Taco Bell, people added more extras to their burrito when ordering via touchscreen kiosk than speaking to a human. Some think it's there's a shame factor involved.
"Where we used to serve customers pizza, they would often buy one slice but, miraculously, when they serve themselves, they buy two slices," Lannon said.
"Same thing goes for cakes, right?" asked an analyst. "They're buying two cakes instead of one."
"Exactly," Lannon said. "You bought a cake, yesterday, it's like, well....it's a beautiful thing and it's really working."