The White House Has Banned Personal Cell Phone Use For All Staff And Guests
The announcement follows the publication of excerpts of a new West Wing tell-all.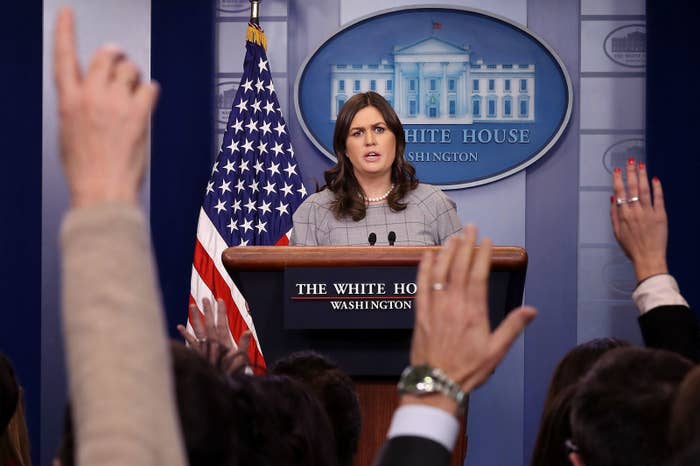 One day after excerpts from an unflattering book about the Trump administration were published by a reporter who had major access to the West Wing, the White House banned the personal use of cell phones for all staff and guests.
"The security and integrity of the technology systems at the White House is a top priority for the Trump administration and therefore starting next week the use of all personal devices for both guests and staff will no longer be allowed in the West Wing," press secretary Sarah Sanders said. "Staff will be able to conduct business on their government-issued devices and continue working hard on behalf of the American people."

Bloomberg News reported the White House was considering banning the use of private cell phones as early as November, following leaks from administration officials to reporters.

Among other revelations, journalist Michael Wolff's book details how Steve Bannon, now the executive chairman of right-leaning news website Breitbart, called a meeting between campaign officials and Russian operatives at Trump Tower during the 2016 campaign "treasonous" and "unpatriotic."
On Wednesday, the president threatened legal action against Bannon, his former top strategist, stating that "when he was fired, he not only lost his job, he lost his mind."
Trump's lawyer also issued a cease-and-desist letter to Bannon for allegedly violating a nondisclosure agreement signed during his time at the White House.