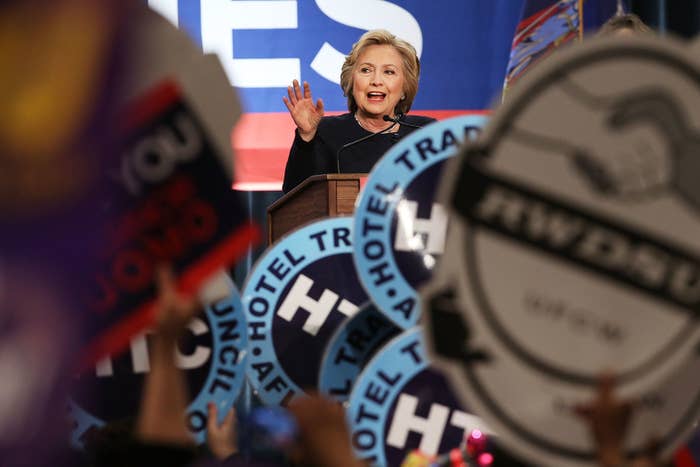 In the steady IV-drip of hacked campaign emails that will likely continue until election day, Hillary Clinton's team come across on high-profile issues around income inequality, such as raising the minimum wage, more or less exactly how those to her left have long suspected: cautious and politically calculating.
While there have been few true surprises in the emails, the peek behind the closed doors of the Clinton world offers clues to how her presidency would approach labor policy, after an election season when the labor movement made major increases in political spending. Unions have increased their contributions this year by 38% over the 2012 election cycle and nearly 50% over 2008, the Wall Street Journal noted last week, with 85% of those donations going to Democratic candidates.
According to the most recent campaign finance filings, accessible via the nonpartisan Center for Responsive politics, the AFL-CIO has spent about $11.5 million on both direct contributions and outside spending on PACs this campaign cycle. The American Federation of Teachers has spent roughly $10.6 million, and the Service Employees International Union more than $30 million so far.
Those groups sit in the inner circle of the Clinton campaign. Based on the hacked emails released by WikiLeaks so far, here's a breakdown of the informal pecking order, from the bottom of the pile — those organizing hourly workers at Walmart and fast-food chains — to the top, where major union presidents get plenty of time at the candidate's ear.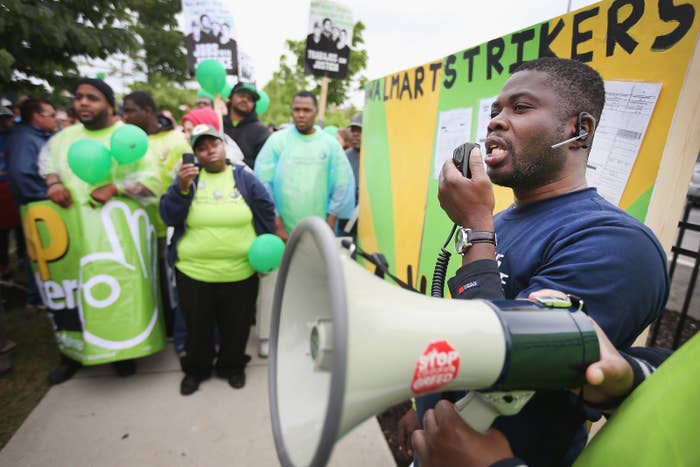 Walmart workers
Status: Heard, considered, ultimately ignored
In April 2014, the Clinton camp debated how to respond to an open letter from figures on the left, including consumer advocate Ralph Nader, asking Hillary Clinton to support Walmart workers in their push for better pay. The letter, noted in an article at the time by New York Times reporter Amy Chozick, highlighted the six years Clinton spent on the board of Walmart.

"Perhaps we don't need to formally respond to Nader," wrote adviser Huma Abedin. "Apparently there has been no pick up on social media and no follow-up on the Chozick story. We could find a place in the near future where HRC could talk about her position and her support."
Former Walmart executive Leslie Dach, now working with the campaign, was asked for his opinion. "I think this particular letter can be ignored unless it comes back in a meaningful way," he replied, adding that Nader's "ongoing attacks on HRC delegitimize his voice, and it's already pretty marginalized."
The organizers of the letter say they never received a response.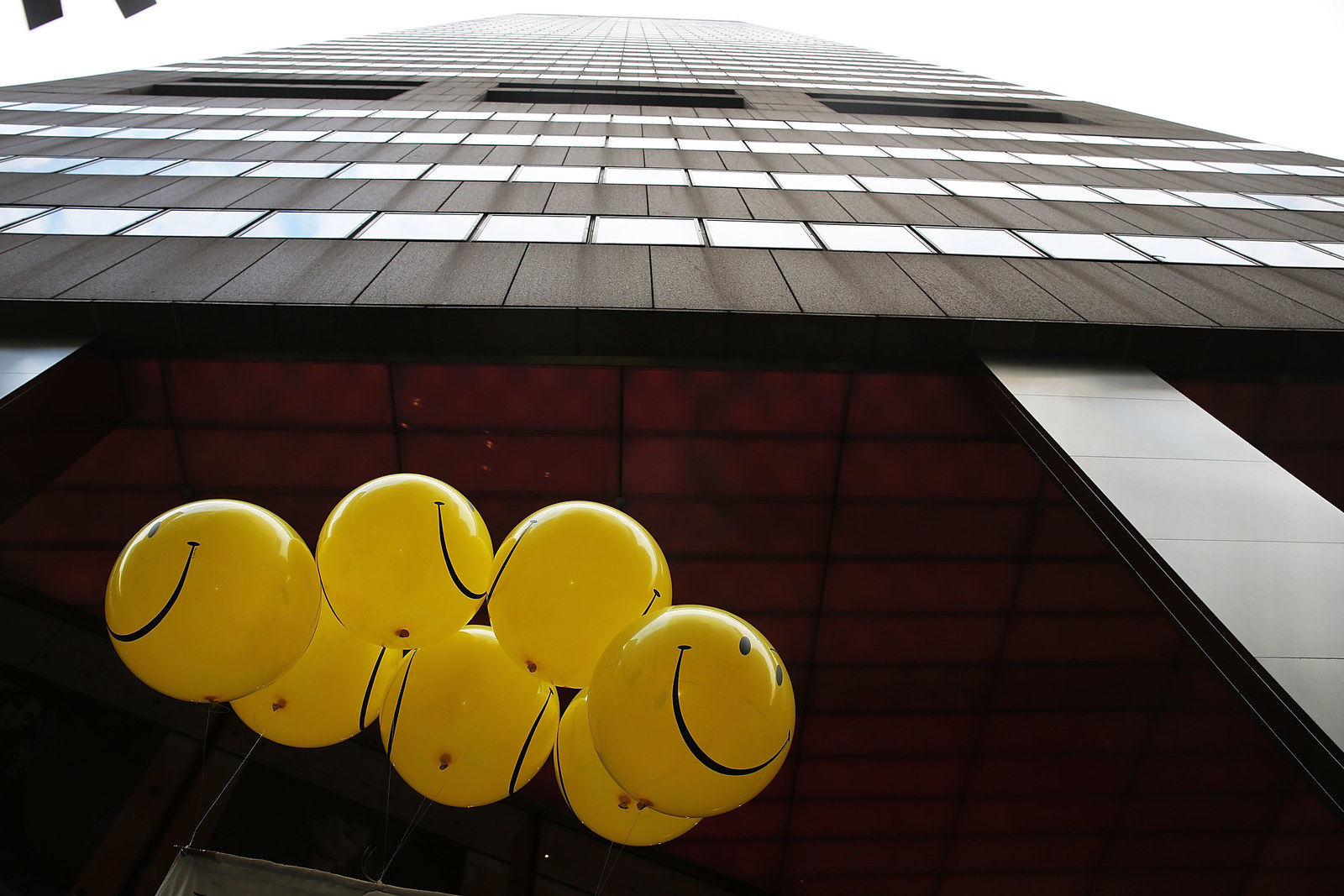 Eighteen months later, the United Food and Commercial Workers union ran an ad during the October 2015 Democratic primary debate, asking candidates if they stood with Walmart staff in their drive for better working conditions. Once again, the Clinton campaign pondered what to do next.
"I think this could be a good opportunity to weigh in for support of the workers organizing for change," Labor Outreach Director Nikki Budzinski wrote to campaign director John Podesta, suggesting a tweet from @HillaryClinton showing her support.
In response, other Clinton aides worried such a tweet could bring up a fresh round of stories about the candidate's time as a Walmart director. "This will be brought up anyway," Budzinski retorted. "This is a way for her to go on offense."
The tweet never came, and to this day there's never been a tweet from @HillaryClinton uttering the name of the country's largest private employer.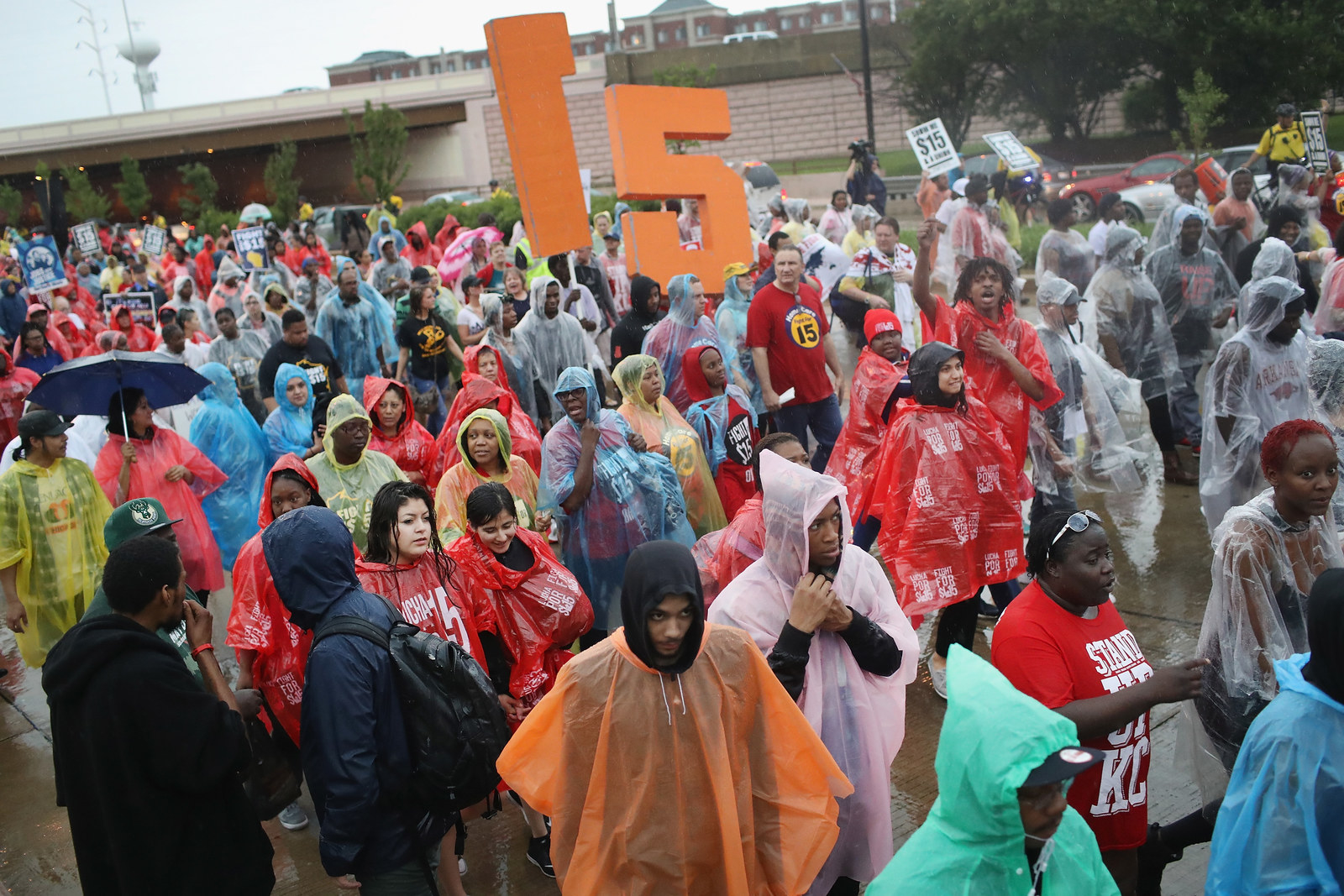 Fight for 15
Status: A respectful pass
The Fight for 15 fast-food worker movement has turned raising the minimum wage into a national political issue, but that wasn't quite enough to get Hillary Clinton to appear at its 2015 conference in Detroit. In April, senior policy adviser Ann O'Leary asked, "Can we do something creative to support efforts without coming out for a number?" In May, after receiving an invitation to attend the event, campaign director Podesta wrote to Clinton, "I assume we'll pass on that."
The candidate ended up speaking via a phone call broadcast over loudspeakers at the conference, and SEIU President Mary Kay Henry described tears streaming down the faces of workers as they listened. But Clinton stopped short of endorsing their call for a $15 an hour federal minimum wage — something the campaign is careful to avoid suggesting she favors.
"This reads like she's for a $15 minimum wage and I think we have to choose our language more carefully," a staffer wrote this March, discussing proposed language to be used at an event. "Reporters will not cut us any slack on this."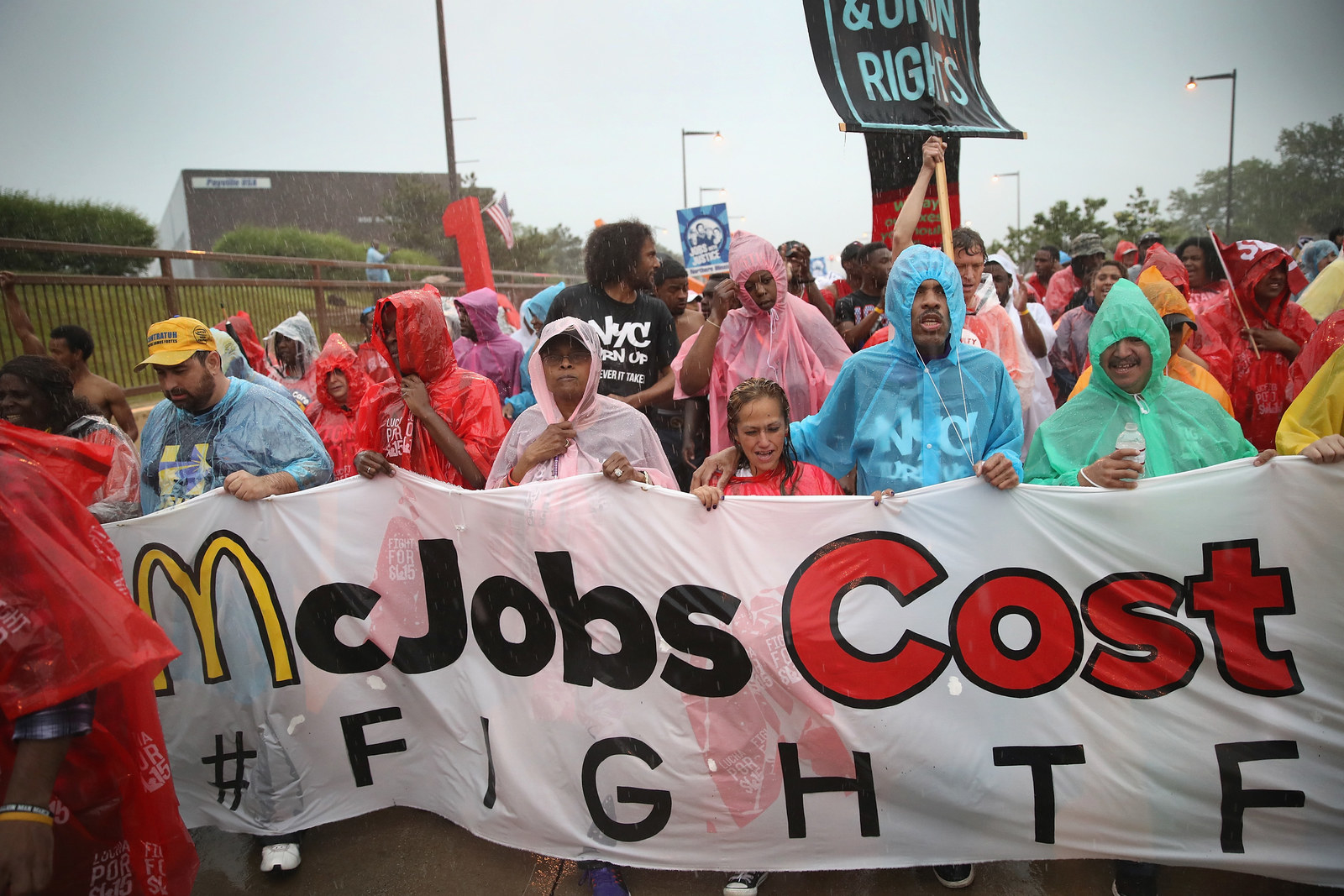 But the ambitious $15 per hour proposal may have at least one high-profile backer in Clinton's world. In an exchange last April, staffer Jake Sullivan told Center for American Progress President Neera Tanden that "John Podesta (and the Red Army) want to support $15!" jokingly equating minimum wage activists with communists. Tanden responded: "And when you say Red Army, you mean the base of the Democratic party, right? :)"
Getting more in line with the base remained a possibility, if political circumstances demanded it. While finessing a statement on Clinton's support for the fast-food worker movement, but not for a $15 federal minimum wage, campaign adviser Brian Fallon noted that "we would not deploy this right away but only if a critical mass of our regulars put us on the spot."
Asked about Clinton's position on a $15 federal minimum at a recent BuzzFeed News event, in light of the email revelations, Tanden said the number was "a goal" across the country, and cited New York's gradual implementation of $15/hour at different rates in urban and rural parts of the state as a model to follow.
The answer reflected the tightrope dance the campaign has successfully managed so far — simultaneously expressing broad support for workers fighting for a $15 minimum wage, without supporting their specific ask for a $15/hour minimum wage everywhere.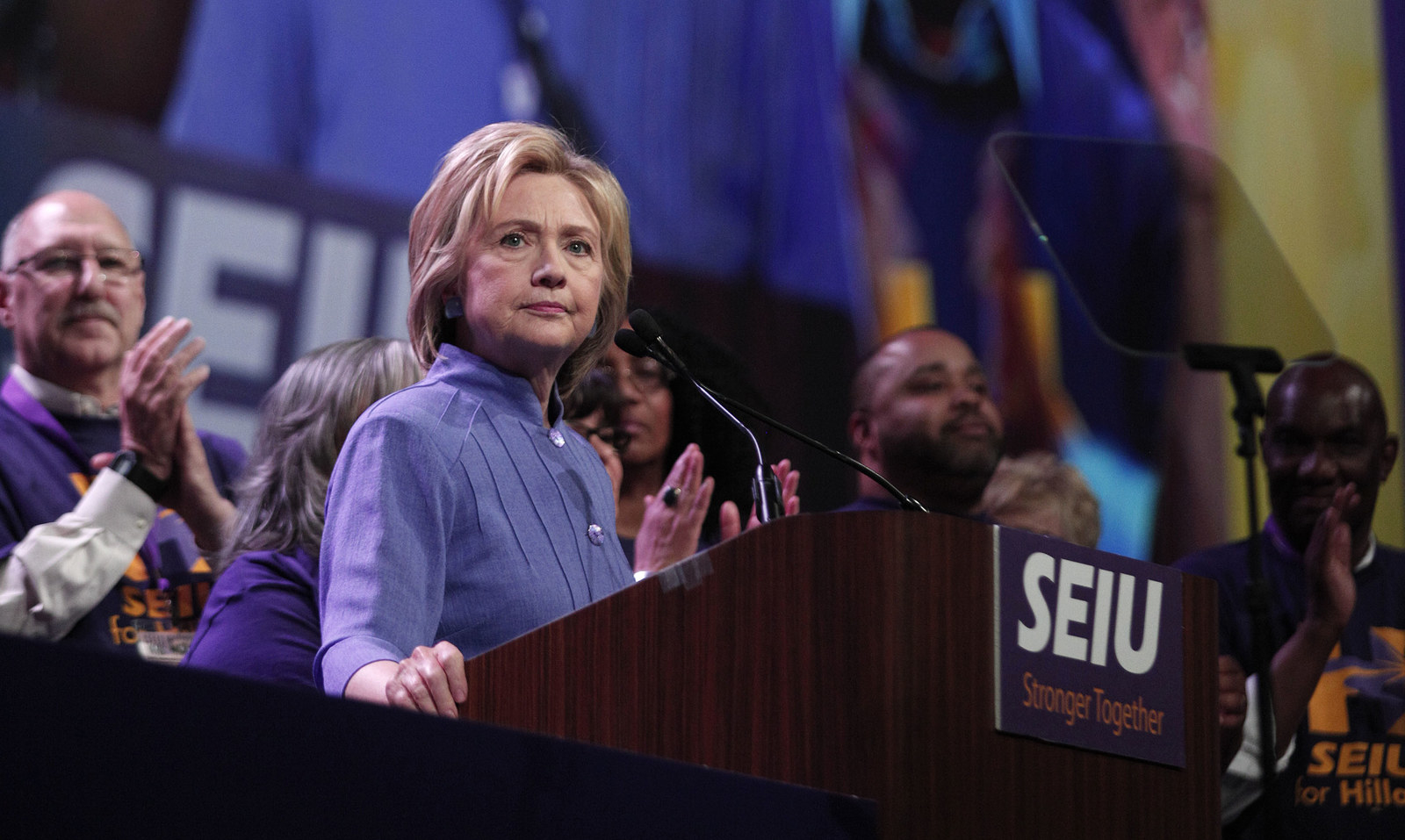 Service Employees International Union
Status: A good friend, but "trying to limit expectations"
In May 2015, before the big endorsements began rolling in, Tanden said SEIU President Mary Kay Henry is "trying to organize her union to support Hillary without a lot of sturm and drang." Then, later in the exchange: "I think Mary Kay is basically trying to limit the expectations of this side of her house without ignoring them."
While Henry did express a desire to talk about the importance of home care workers with the Clinton camp (as she does in other emails), she didn't lay out any specific demands at that time. Tanden identifies this as an asset for the campaign: "As with almost any interest group, there's a risk of some kind of big ask. I assumed the more you keep their requests indirect the better you are. So I kind of thought this was optimal for you," she wrote.
Henry would later tell BuzzFeed News that a major investment in home care and health workers is one of the SEIU's main asks of the Clinton administration's first hundred days. An SEIU spokesperson said that the union could not confirm the authenticity of the leaked emails.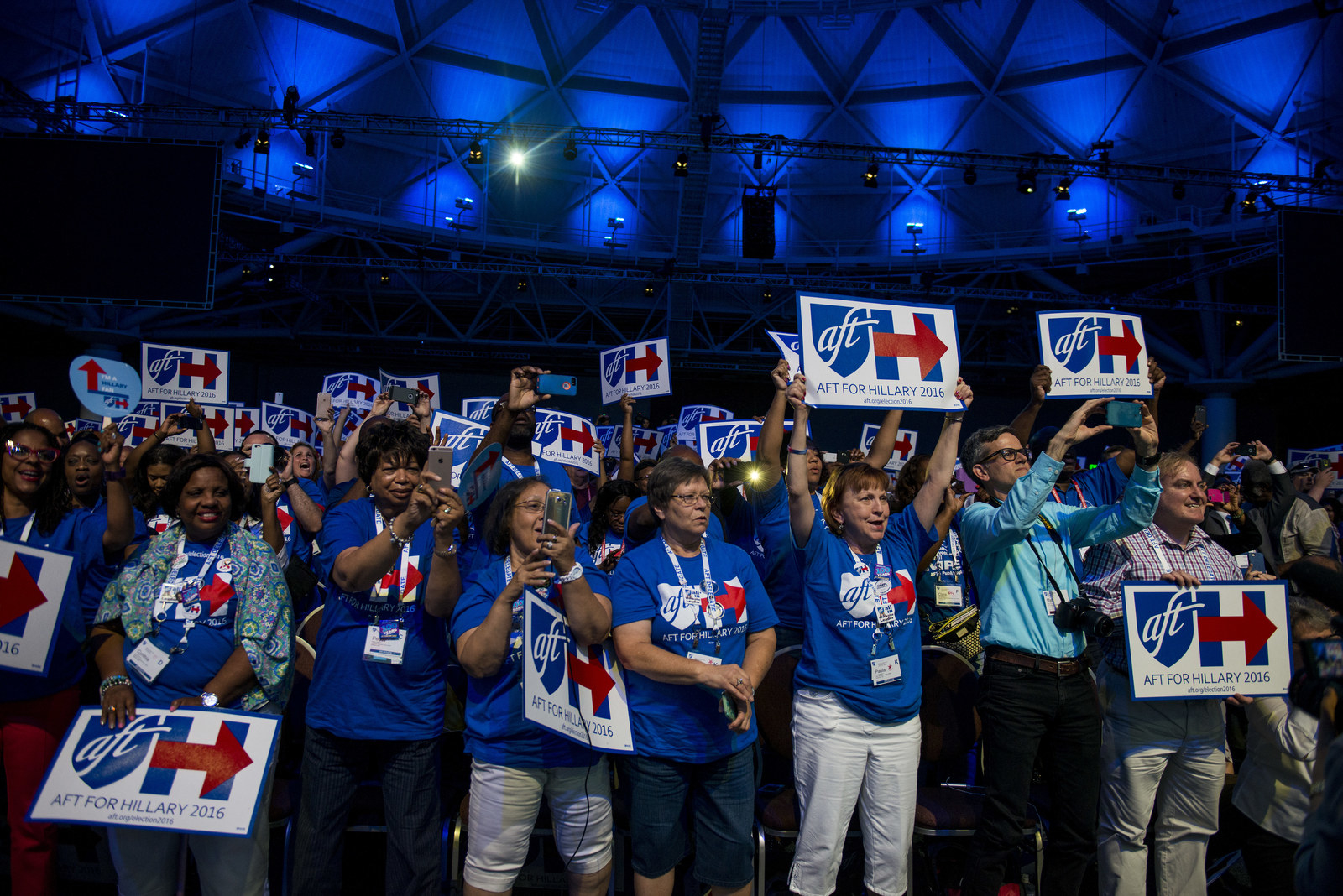 American Federation of Teachers
Status: A central ally, but beware of "special attention"
One labor movement figure who appears time and again in internal campaign communications is AFT President Randi Weingarten, who led her union to become one of the first heavyweight Clinton endorsers.

In February, the campaign successfully urged Weingarten to co-author an editorial with Henry in the Las Vegas Sun, but there are plenty of instances of her going above and beyond this kind of statement in the press.
In July 2015, Weingarten was quick to let the campaign know when a fellow union chief, Stuart Appelbaum of the Retail, Wholesale and Department Store Union, criticized the AFT's push for an early AFL-CIO endorsement of Clinton.
"Randi personally called today to mention this exchange with Stuart," Budzinski wrote. "She stated that she will be directly following up with Appelbaum and was very shocked by his comments."
Reached for comment, Appelbaum told BuzzFeed News that he was "surprised, but not angry," when the emails came to light and that Weingarten had received inaccurate information about his comments from a staffer. "I clarified it right away, and it was never an issue again," he said.
Weingarten repeated the enforcer role in early 2016, after the National Nurses United union gave the AFT heat for their Clinton cheerleading. "We will go after NNU and there [sic] high and mighty sanctimonious conduct," Weingarten wrote.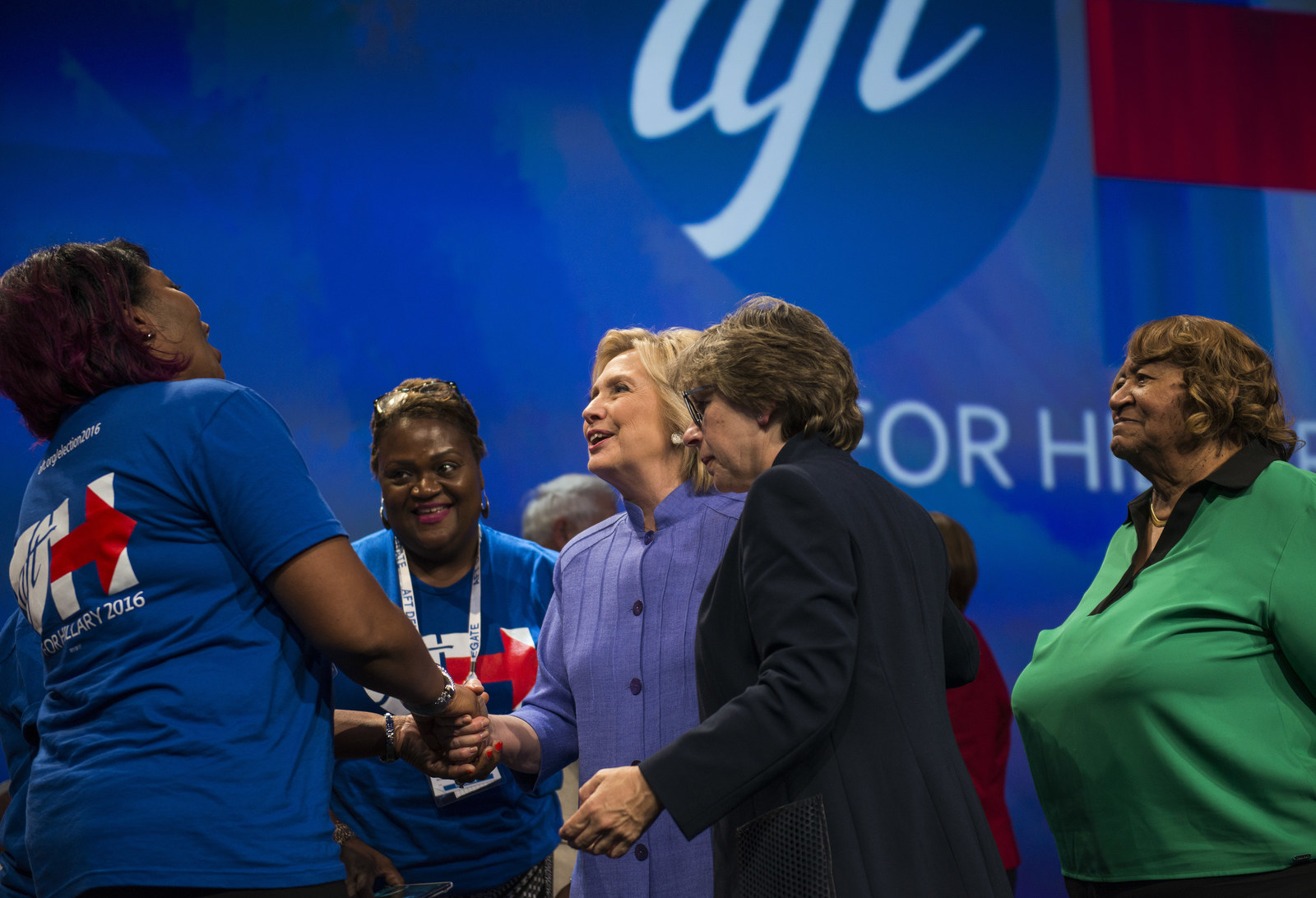 The coziness between Weingarten and the Clinton camp even led to worries over the appearance of favoring her over other labor heavyweights, like the leaders of the AFL-CIO union federation and National Education Association, another teachers' union.
In July 2015, Budzinski exchanged emails with the campaign on the optics of having Weingarten introduce Clinton at an upcoming labor reception, worrying that AFL-CIO President Richard Trumka and NEA President Lily Eskelsen García might feel upstaged.
"This might annoy Trumka and Lily," Budzinski wrote. "But honestly, Randi's early endorsement deserves a lot of credit." A staffer responded, "We will really upset folks if this feels contrived as part of a big plan that is taking on Trumka."
Podesta concurred: "I think this is actually a problem. More natural if she takes a couple questions and Randi is recognized in that setting. If we want to avoid that, ie questions, I think best to just to recognize her. Otherwise, very hard not to piss people off."
Clinton campaign manager Robby Mook agreed, writing, "it's going to create tension if Randi gets special attention." Ultimately, Weingarten did not end up introducing Clinton, who instead gave the union chief a shout-out in her speech.
Tuesday, Weingarten told BuzzFeed News, "You see the kind of bumping and grinding in these emails that you would normally see in a race."
"Frankly, people were really really spirited," she said. "Both the Hillary and Bernie supporters. And I'm really grateful that most of us have come together, including Bernie. We were very proud of what we did in July, we're really proud of Hillary, and we're proud of what's going on now."