Walmart Is Raising Wages, And No One Is Happy
After the retailer reported a gloomy profit outlook, neither investors nor labor advocates are satisfied.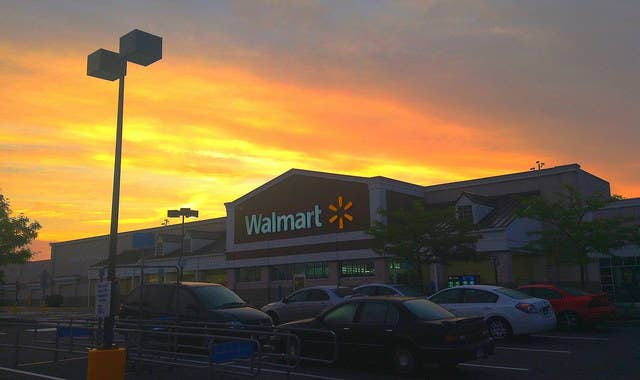 Walmart's high-profile pay hikes for employees — which aimed to appease workers, improve sales, and address the discount retailer's notorious reputation for low wages — are pleasing no one at the moment.
In April, Walmart raised its hourly wage to at least $9 for all U.S. workers, with another planned increase to $10 in February 2016.
"These are strategic investments in our people to reignite the sense of ownership they have in our stores," CEO Doug McMillon told investors when the raises were announced. "We firmly believe that our customers will benefit from a better store experience, which can drive higher sales and returns for our shareholders over time."
Yet workers aren't celebrating the raise, which is a fraction of the $15 an hour that advocates have sought. And with the retailer's sales expected to be flat this year (worse than originally expected), the added costs are coming at a particularly inopportune moment.
Walmart expects profit to drop by as much as 12% next fiscal year, the company said Wednesday, disappointing investors. Shares then fell 10%, the stock's biggest one-day drop in more than a decade.
"A significant portion of the earnings reduction is attributable to Walmart's company-specific challenges, particularly the labor investment," wrote William Blair analyst Mark Miller in a research note.
Walmart's share price fell sharply on Wednesday.

Walmart's pay increases require an investment of $1.2 billion this year and $1.5 billion next year. Also worsening Walmart's predicted costs are planned brick-and-mortar store improvements and reforms to its digital business. The company has said they will hold off on lowering prices to draw new customers until after the stores are redesigned.
Despite the current challenges, Walmart sees long-term benefit in the wage hikes. "Our goal is to allow our associates to continue to improve store experience for our customers — improvement which we're already seeing based on customer service scores," company spokesperson Brian Nick told BuzzFeed News. "Ultimately those factors will continue to increase U.S. [comparable store] sales."
To manage their wage increases, Walmart has reportedly reduced workers' already irregular hours. "Hard-working Walmart employees all across the country began seeing their hours cut soon after the new wages were announced," said Jess Levin, communications director for Making Change at Walmart, a campaign to reform the retailer backed by the United Food and Commercial Workers (UFCW) union, on Wednesday.
Florida Walmart worker Tarcenia Floyd, who has worked at the store for seven years and is a member of the workers' organization Our Walmart, said in an emailed statement that Walmart's heavy reliance on part-time and temporary workers contributes to long lines and inventory issues at the retailer. Nick responded that Walmart employs many full-time associates, and reliance on part-time workers is widespread in the retail industry.
In addition to labor issues, consumer complaints and competition from online retail giant Amazon have hurt the retailer in recent years. Nick said investments underway will move the company in the right direction.