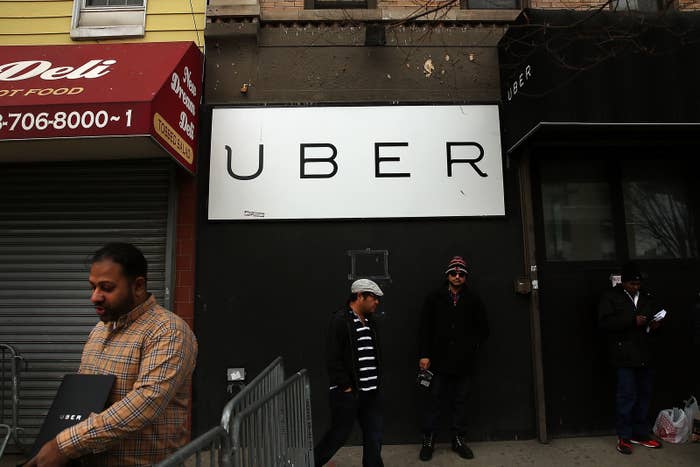 When the four-year anniversary of the Fight for 15 minimum wage protests comes on Tuesday, Uber drivers will join McDonald's cooks, airport staff, and health care workers in walking off the job and protesting for $15-an-hour minimum wages, at events planned in more than 340 cities.
The drivers have no official union in their corner, beyond the Service Employees International Union, which finances the Fight For 15. But the Independent Drivers Guild (IDG), a company-backed organization that represents Uber drivers in New York City, says it supports the strike.
"We obviously stand in solidarity with all the Uber drivers organizing for fair pay in the workplace in New York City," said Jim Conigliaro Jr., the founder of the guild and assistant director and general counsel at a local chapter of the International Association of Machinists in New York. "We're not orchestrating or sponsoring the event, but we stand in solidarity."
The IDG is not a formal union — Uber drivers did not vote to join it, and it lacks the ability to bargain collectively on behalf of its members. As part of the company-backed deal that established it, the IDG also agreed not to organize strikes, or to push for official union representation of its members. But it maintains its independence from Uber — at least enough to voice support for drivers who join strikes organized by others.

The organization is also "definitely in favor of increasing wages for drivers" and "in support of the Fight for 15," said Conigliaro Jr.

An Uber spokesperson said the company had no comment on the strike.

To show its support, the IDG will be sending members and representatives to Manhattan's Zuccotti Park, where workers will gather at 5:30 a.m. Tuesday. Conigliaro Jr. said no one from the guild had been in communication with Uber management about the action.

"We've had no contact with the company on any actions that have taken place — nor would we have to contact them if we wanted to take a more aggressive role in this protest," he said.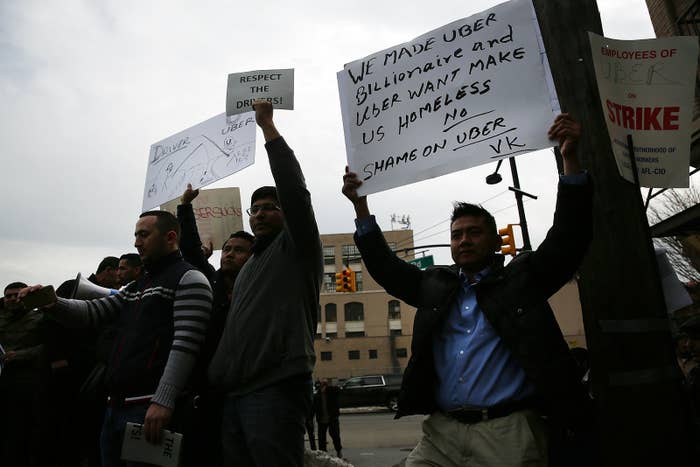 Since its formation, the IDG has won drivers the right to appeal deactivations (the process by which Uber removes drivers from the app) before a panel of workers and management, chosen by Uber and the IDG and overseen by the American Arbitration Association. The group has also conducted private internal surveys of drivers' concerns, held introductory meetings, and launched a campaign, via social media and old-fashioned pamphleting (at airports and bars, for example) to encourage tipping.
"Tipping is an important part of drivers' take-home pay, but Uber has confused passengers about its tipping policy and makes tipping difficult by failing to offer in-app tipping," said Conigliaro Jr.
The IDG has called on Uber to add an in-app tipping option and to clarify to riders that tipping is both permitted and appreciated. The group is working with New York City's Taxi & Limousine Commission to do a study of pay in the industry, after Uber refused to share information about drivers' wages.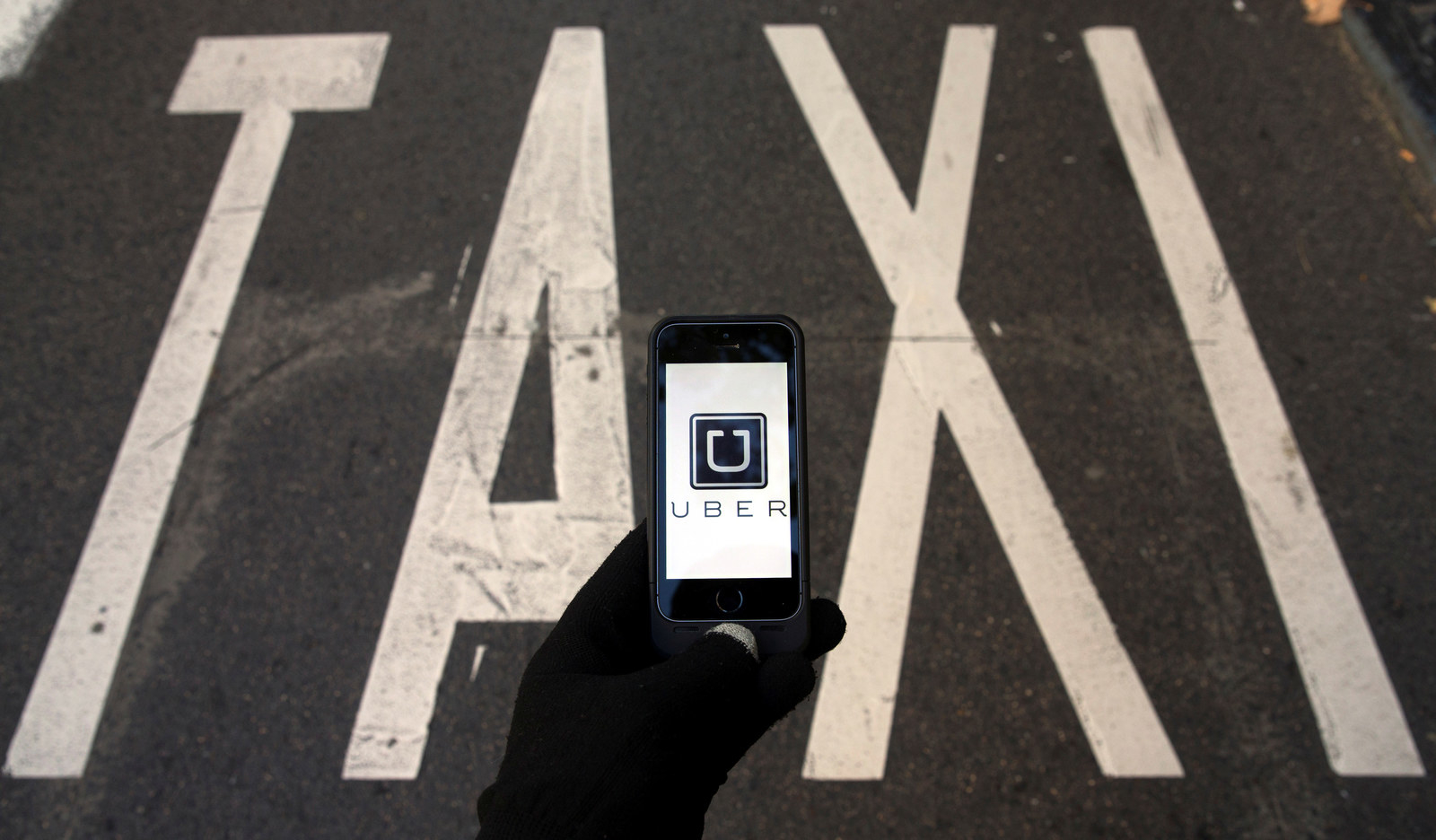 While Uber says drivers' earnings can't be adequately captured in an hourly estimate, the company did co-author a report on hourly driver earnings estimates last week.

As part of its agreement with Uber this summer, the IDG gained direct access to the company's fleet of 40,000 NYC-based drivers through the app, whom it also contacts via email, on WhatsApp, and through other pre-existing forums such as Facebook. Most recently, the IDG set up channels for drivers to talk about workplace issues on messaging app Slack, including channels for women drivers, Spanish-speakers, and location-based conversations.

Despite the IDG's support for the strike, Conigliaro Jr. expressed a need for a variety of actions to improve conditions for Uber drivers, beyond work stoppages.
"We've been in the black-car industry for 20 years now and the results of strikes have not panned out for drivers," he said. "There have been a lot more since Uber came to the city, but they haven't resulted in any real change, so I think it's important that we not just go out and yell and scream, but that we have coordinated campaigns and actions to raise wages as well."