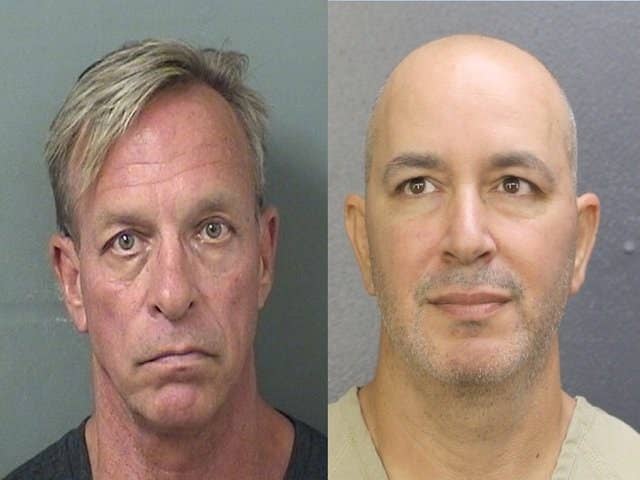 Two South Florida men were named in arrest warrants Wednesday related to a website they owned, Mugshots.com, where they would post booking photographs and arrest details mined from police and sheriff's department websites, and remove them only for a fee.

Their mugshots are now circulating on social media.
Thomas Keesee and Sahar Sarid (pictured) are two of four people arrested on charges of extortion, money laundering, and identity theft, along with Kishore Vidya Bhavnanie and David Usdan.
The four are the alleged owners and operators of Mugshots.com, according to the California Attorney General's Office. Over a three-year period, they extracted more than $2 million in "un-publishing fees" from 5,703 individuals in exchange for the removal of their information. More than 150 of those people had California billing addresses, and the office is working in conjunction with Florida officials to extradite the men to California for prosecution.

"This pay-for-removal scheme attempts to profit off of someone else's humiliation," California Attorney General Xavier Becerra said in a statement. "Those who can't afford to pay into this scheme to have their information removed pay the price when they look for a job, housing, or try to build relationships with others. This is exploitation, plain and simple."

When subjects went to the Mugshots.com to request their booking photos be removed, they were directed to a website called Unpublisharrest.com and required to pay a "de-publishing fee."
People who could not pay the fee "may subsequently be denied housing, employment, or other opportunities because their booking photo is readily available on the internet," the attorney general's office said.

The owners would not remove criminal record information until the money was paid, even if the charges in question were dismissed or the arrest had taken place due to a law enforcement mistake.
As of Friday, Mugshots.com is still operational.
Read the full arrest warrant below: