President Trump tweeted on Wednesday that transgender people cannot "serve in any capacity in the U.S. Military," repeating a claim from conservative Republicans that transgender service members disrupt the ranks and add medical costs that undermine troop readiness.
The abrupt announcement seemed to stun military leaders, even though Trump said in a series of tweets that he consulted with "my generals and military experts."
On Tuesday, Foreign Policy reported that Vice President Pence was actively working to reverse the Pentagon's policies on transgender service members. Hill aides confirmed that lawmakers had been speaking with the vice president and the White House about the legislation in recent weeks.
It's unclear what impact his decision has on transgender people currently serving in the armed forces. (The announcement came on the 69th anniversary of Executive Order 9981, when President Harry Truman signed ending racial discrimination in the US military.)
White House spokeswoman Sarah Huckabee Sanders told reporters Wednesday that the Pentagon and White House must still determine details for how to implement the change, but offered no specifics or timeline. Moreover, she could not say what Trump's tweets meant for currently serving transgender troops. Would they be pulled out of units? Could they sent home from deployments? Sanders said that was yet to be determined.

There currently are military regulations that allow transgender troops to serve, and a tweet cannot undo those. Pentagon officials told BuzzFeed News they read the tweet as a directive to craft the necessary policy and procedure to undo that regulation. It does not appear the branches of the military have been ordered to craft new directives.
"The full implications of that tweet are to be determined. My read of it is that it appears that those currently serving transgender troops will be forced out," Brad Carson, the Acting Under Secretary of Defense for Personnel and Readiness from 2015–16, who help craft the policy that ended the ban a year ago. "To have a tweet reverse a DoD personnel policy is unprecedented."

The Williams Institute at the UCLA School of Law estimates there are more than 15,000 transgender troops in the US military. The RAND Corporation estimates there are between 1,320 and 6,630 transgender personnel in the active service and between 830 and 4,160 in the selected reserve.

The ACLU said it is considering a legal challenge to the ban.
The Department of Defense referred all questions to President Trump's administration. "We will continue to work closely with the White House to address the new guidance provided by the Commander-in-Chief on transgender individuals serving the military. We will provide revised guidance to the Department in the near future," said Naval Capt. Jeff Davis, the director of defense press operations.
At the Pentagon, the first of the three tweets raised fears that the president was getting ready to announce strikes on North Korea or some other military action. Many said they were left in suspense for nine minutes, the time between the first and second tweet. Only after the second tweet did military officials receive the news the president was announcing a personnel change on Twitter.
Secretary of Defense Jim Mattis is on vacation this week, and defense officials said Mattis knew that Trump was considering the policy change. It is unclear if he approved it.
Former Army Cpl. Laila Villanueva, a transgender woman who recently retired, told BuzzFeed News, "We've been spun into this whirlwind, and we're doing our best to get accurate information."
Villanueva is married to Senior Airman Logan Ireland, an active duty transgender man, and she said Ireland and other active duty service members are being told there is no policy yet. "They are getting phone calls and getting called into command teams and being told, 'Don't worry, nothing official has come down yet,'" she said.
"I'm afraid for my brothers and sister in arms, but I want to reach out to those who said they would stand by us: Now is the time to stand up and stand out," Villanueva added. "This does great harm to people who just want to serve their country. Removing them from the units will absolutely be disruptive to the core missions." Other transgender veterans also criticized the move.
Chelsea Manning, the US Army private first-class soldier who was recently released from prison after leaking military intelligence, and who transitioned while she was serving her sentence, called the decision "cowardice."
The decision also appears to be a reversal for Trump — though it is hard to pin down exactly what his policies are. When Trump teased a presidential run in 1999, he supported overturning the ban on gay Americans serving openly in the armed forces.
"'Don't ask, don't tell' has clearly failed," he told The Advocate. "Gay people serve effectively in the military in a number of European countries. There is no reason why they can't serve in the United States."
The former chairman of the Joint Chiefs of Staff, Mike Mullen said "we must not confuse oversight with micromanagement of personnel policy," adding that it would be "unprecedented for lawmakers to place themselves between loyal service members and their doctors or commanders."
"I led our armed forces under the flawed 'don't ask, don't tell' policy and saw firsthand the harm to readiness and morale when we fail to treat all service members according to the same standards," Mullen said.
Retired Army Gen. Marty Dempsey, who served as chairman until 2015, responded as well, tweeting: "The service of men and women who volunteer and who meet our standards of service is a blessing not a burden #InclusionMakesUsStronger"

The cost argument:
Republicans have long argued the cost of gender-transition treatment is exorbitantly expensive, though their stance encompasses a larger effort to resist transgender military integration by claiming it undermines fellow troops.

Former US Secretary of Defense Ash Carter countered that argument last year, noting a the RAND Corporation study found health care "costs would be minimal" and that "the medical treatment that service members who are currently transgender require is fairly straightforward, well understood."
Covering gender transition-related treatments for active service members costs between $2.4 million and $8.4 million per year, according ta study by the RAND Corporation. That's a small fraction of the roughly $6 billion spent on health care for all active service members, and the $49.3 billion total health care spending for the Department of Defense. The study's numbers are based on a Defense Health Agency report from financial year 2014.

Here's the background: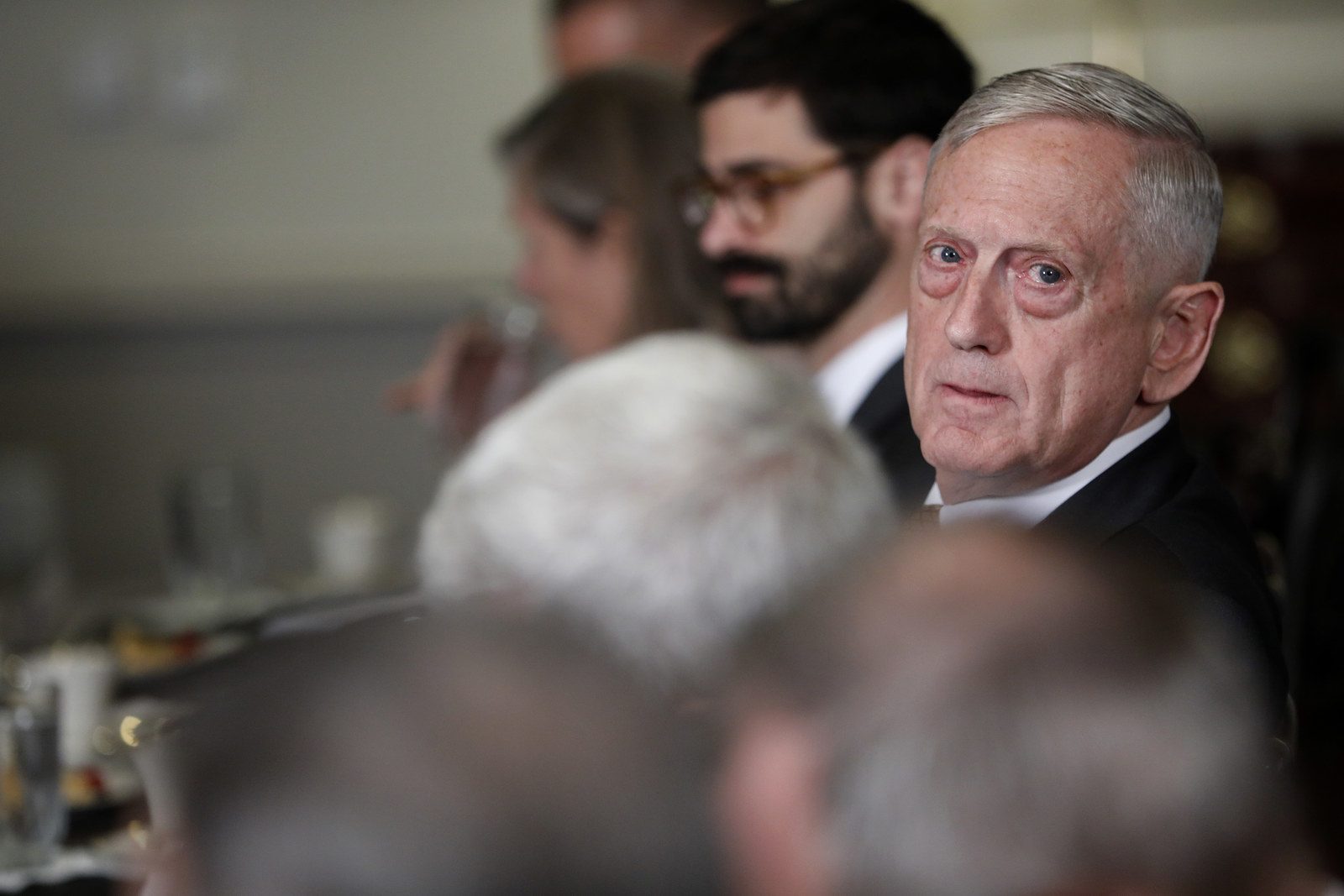 Trump's decision comes one week after the US House narrowly rejected an effort to roll back transgender military rights, with a couple dozen Republicans joining every Democrat to vote down an amendment that would have denied medical care required for gender transition, such as prescription drugs and surgeries.

A senior Republican aide said even lawmakers who were supportive of the amendment were stunned the White House went as far as it did.

In 2016, under the Obama administration, then-defense secretary Ash Carter expressed support for transgender people serving in the military, stating nothing "but their suitability for service should preclude" them from serving. He enacted a policy that allowed transgender people to serve openly and receive transition-related care, while setting a plan in motion to enlist new transgender troops. Most recently, the Defense Department said it would delay the policy on enlisting.
That led Democratic Sen. Tim Kaine, who serves on the Armed Services Committee, to question if Trump consulted any military leaders at all. "Did the President really consult military leaders on this? Four Star General told SASC a week ago they wanted time to review this," he tweeted.
Mattis's view on allowing transgender troops appears to be evolving over the years. Before becoming secretary, Mattis wrote that he feared social issues were affecting military readiness.
"We fear that an uninformed public is permitting political leaders to impose an accretion of social conventions that are diminishing the combat power of our military," Mattis wrote in book titled Warriors and Citizens: American Views of Our Military, coauthored by Kori Schake.
Mattis told reporters that he called Capitol Hill to voice his objections to the House measure that was defeated last week.
Here's how members of Congress reacted: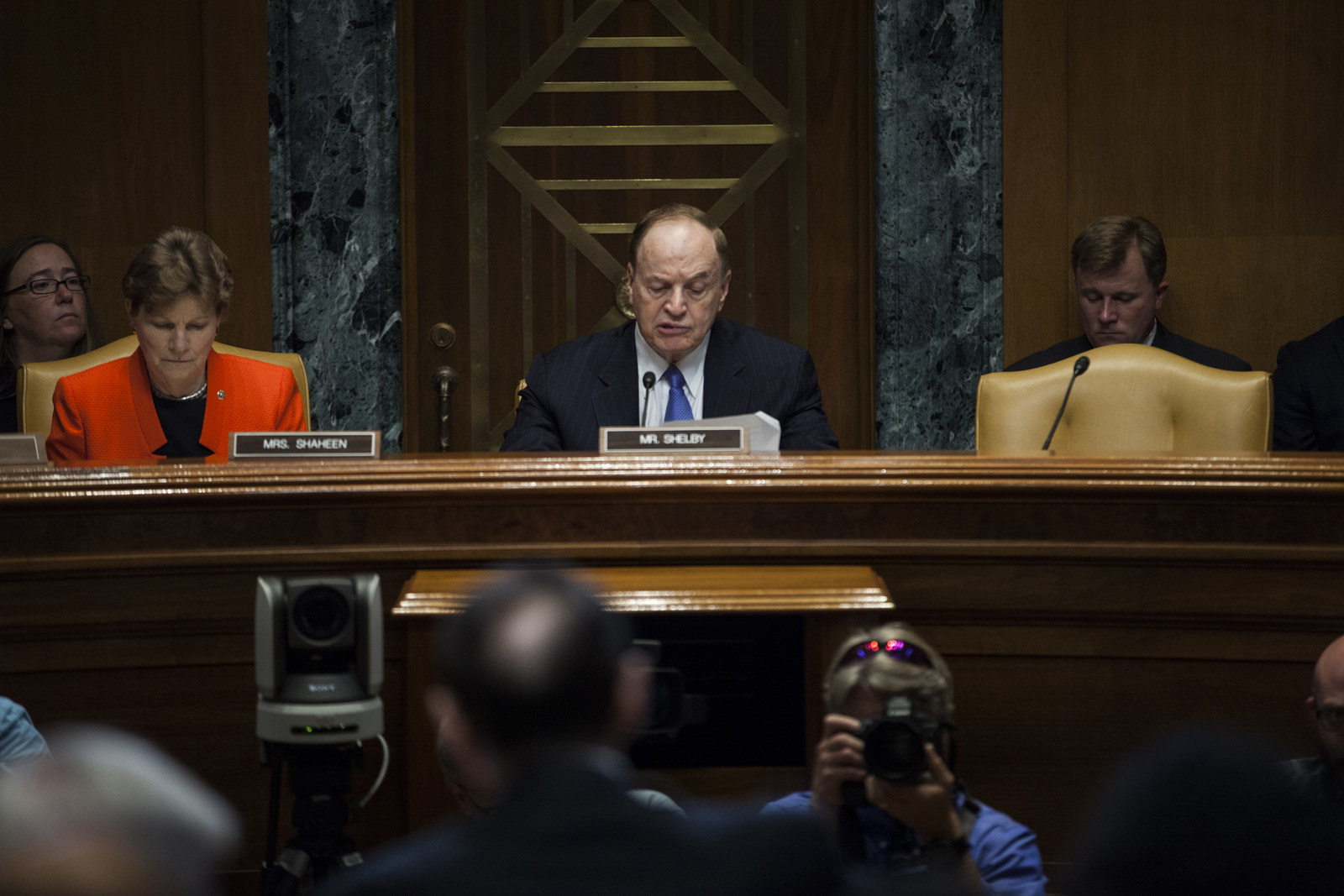 Trump's decision was widely condemned by Democrats and the Republicans who spoke up.
When informed during a CNN interview Wednesday morning of the president's tweets, Republican Sen. Richard Shelby said, "You ought to treat everybody fairly and you ought to give everybody a chance to serve." He added that he is "sure" that the Senate will hold hearings on it. "We will go from there," he said.
"Major policy announcements should not be made via Twitter," said Sen. John McCain, Republican, Navy veteran, and chair of the Senate Armed Services Committee, who is seen as the leading voice for the military and veterans in Congress. "The statement was unclear. Any American who meets current medical and readiness standards should be allowed to continue serving. There is no reason to force service members who are able to fight, train, and deploy to leave the military — regardless of their gender identity."

Sen. Jack Reed, the ranking Democrat on the Armed Services Committee, said that the president should "look at the facts and reverse this decision," adding, "our troops deserve better, our nation deserves better."
Sen. Lindsey Graham, a Republican, said he wants to hear from the military leaders about what the policy should be and, "This is something we should... not make a decision [about] based off a tweet."

Democratic Sen. Tammy Duckworth, an Iraq War veteran, said in a statement, "When my Black Hawk helicopter was shot down in Iraq, I didn't care if the American troops risking their lives to help save me were gay, straight, transgender or anything else. All that mattered was they didn't leave me behind."
"If you are willing to risk your life for our country and you can do the job, you should be able to serve —no matter your gender identity, sexual orientation or race," she said. "Anything else is discriminatory and counterproductive to our national security."
Democratic Rep. Tim Ryan tweeted just after the announcement, calling Trump's decision "a disgrace & an insult to countless brave transgender servicemembers."
Rep. Dan Kildee a Democrat from Michigan and the vice chair of the Lesbian, Gay, Bisexual and transgender (LGBT) Equality Caucus, said that the ban "undermines our military's readiness," calling it "a slap in the face to the thousands of transgender Americans already serving in the military."

"Anyone who is willing to put on the uniform of the United States and risk their life in service to our country should be celebrated as patriots, regardless of their gender identity," he said. "This short-sighted and discriminatory policy will make America less safe."
And Democratic Sen. Jeanne Shaheen of New Hampshire, a member of the Senate Armed Services Committee, tweeted Wednesday, "Thousands of transgender service members defend our country. They're patriots & should be applauded not discriminated against by Pres Trump."
And here's how civil rights and LGBT advocacy groups reacted:
A senior attorney for the ACLU called the ban an "outrageous and desperate action."
"The thousands of transgender service members serving on the front lines for this country deserve better than a commander-in-chief who rejects their basic humanity," attorney Joshua Block said in a statement.
The National Center for Transgender Equality, a trans rights group, condemned Trump's move as "an egregious attack" against transgender service members and transgender Americans more broadly.
"This is worse than 'don't ask don't tell,' this is don't serve, don't serve. This is an appalling attack on our service members; it is about bigotry rather than military readiness, reason or science," said Mara Kiesling, the group's executive director, in a statement.
And Sue Fulton, a member of SPARTA, a group of LGBT people who currently serve or have served in the military and their allies, wrote in an email to BuzzFeed News, "If President Trump chooses to overrule his Secretary of Defense, he will disrupt units, undercut the mission and ruin lives. His comments have nothing to do with military readiness, and he should allow people who have served to determine what's best."
Sarah Kate Ellis, president and CEO of LGBT advocacy group GLAAD, said in a statement, "President Trump today issued a direct attack on transgender Americans, and his administration will stop at nothing to implement its anti-LGBTQ ideology within our government – even if it means denying some of our bravest Americans the right to serve and protect our nation."
"Today further exposed President Trump's overall goal to erase LGBTQ Americans from this nation," she said. "Trump has never been a friend to LGBTQ Americans, and this action couldn't make that any more clear."
And president of Log Cabin Republicans, Gregory Angelo said, "This smacks of politics, pure and simple."
Nidhi Prakash contributed reporting from New York, and Emma Loop, Lissandra Villa Huerta, and Kate Nocera contributed reporting from Washington, DC.
Outside Your Bubble is a BuzzFeed News effort to bring you a diversity of thought and opinion from around the internet. If you don't see your viewpoint represented, contact the curator at bubble@buzzfeed.com. Click here for more on Outside Your Bubble.