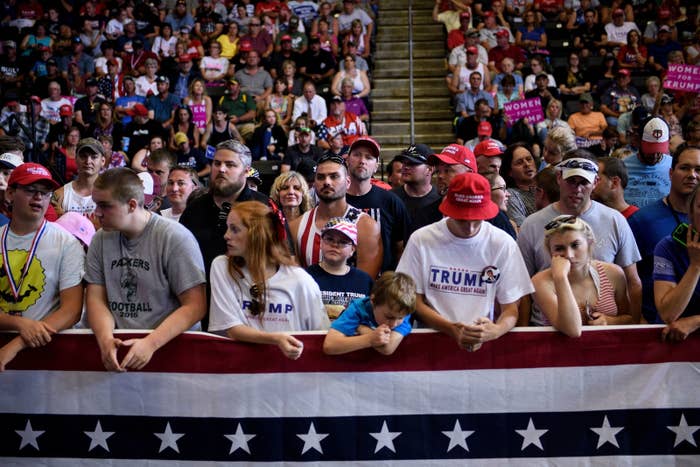 As hundreds of North Dakotans waited to be let into an arena in Fargo where President Donald Trump would be speaking Wednesday night, news reached the crowd that Supreme Court Justice Anthony Kennedy would be retiring at the end of July — and that the president they supported would likely choose his successor.
Speaking onstage later, Trump praised Justice Kennedy, calling him a "star" and saying he was "honored" that the justice had given him the opportunity to nominate a second Supreme Court justice during his first term.

Most of the people BuzzFeed News spoke to Wednesday were similarly excited by the prospect of Trump selecting another conservative justice for the Supreme Court bench. But when pressed on whether they hoped the president's pick would consider revisiting some of Kennedy's most consequential decisions — including on marriage equality and abortion rights — people at Fargo's Scheels Arena mostly demurred.
Among a dozen supporters interviewed, many expressed reservations about abortion — but nearly all said they believed it should be legal in at least some cases. And most said they do not believe a new court would or should overturn the court's decision in Roe v. Wade, or its subsequent opinion in 1992's Planned Parenthood v. Casey, which largely upheld Roe and which Kennedy supported.
"The court should be above reproach," Nancy Otto, 67, told BuzzFeed News Wednesday. "So long as they follow the constitution, they will make the right decision."

Here's what a dozen Trump supporters in Fargo had to say on Kennedy's retirement: