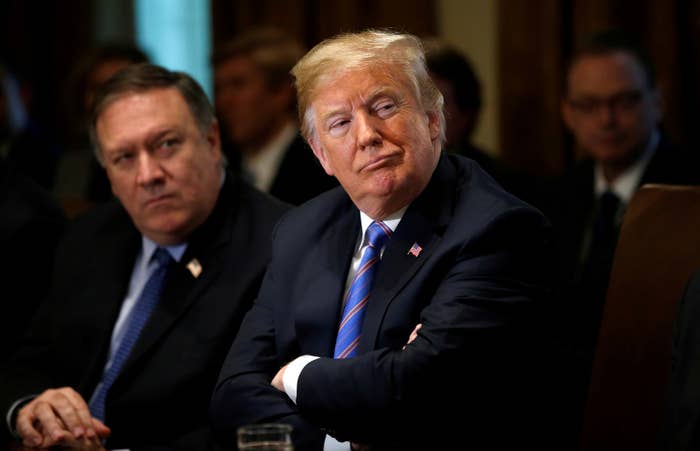 President Donald Trump has invited Russian President Vladimir Putin to Washington DC, a White House spokesperson said Thursday, days after he fell under intense criticism from both Republicans and Democrats for publicly siding with the Russian leader over his own intelligence agencies.

Trump has been forced to walk back comments made during a joint press conference with Putin in Helsinki, Finland, on Monday and in its aftermath. Still, he called the meeting a "great success" on Thursday.
In morning tweets, the president also accused the "Fake News Media" of "going Crazy," with the intention of provoking tensions that "could lead to war," saying the media was pushing "recklessly hard."
White House press Secretary Sarah Huckabee Sanders later said on Twitter that Trump asked National Security Advisor John Bolton to invite Putin to Washington in the fall.
The Kremlin has yet to formally respond, but Russia's US ambassador said Friday that Moscow is "always open to such proposals."

"We are ready for discussions on this subject," Anatoly Antonov said, though he stressed that it is important to "deal with the results" of the Helsinki summit before arranging another meeting.

He added that the decision ultimately lies with the Kremlin, and again denied allegations that Russia meddled in the 2016 presidential election.

Trump's position on that matter has caused whiplash over the past week.

At Monday's news conference with Putin, Trump was asked whether he believed his own intelligence agencies or Putin about Russia's interference in the US election.
"He," Trump said, referring to Putin, "just said it's not Russia. I will say this. I don't see any reason why it would be."
The next day, after being called a "disgrace," he backtracked and said he meant to say "wouldn't" instead of "would."
Then, on Wednesday, Trump said "no" when asked by a reporter if he believes Russia is still targeting the US — despite lots of evidence that Russia is doing just that.
Hours later, Sanders insisted Trump was saying "no" because he didn't want to answer questions — despite video evidence showing that he was answering the direct question.
Then, on Wednesday night, he told CBS he personally holds Putin responsible for election interference.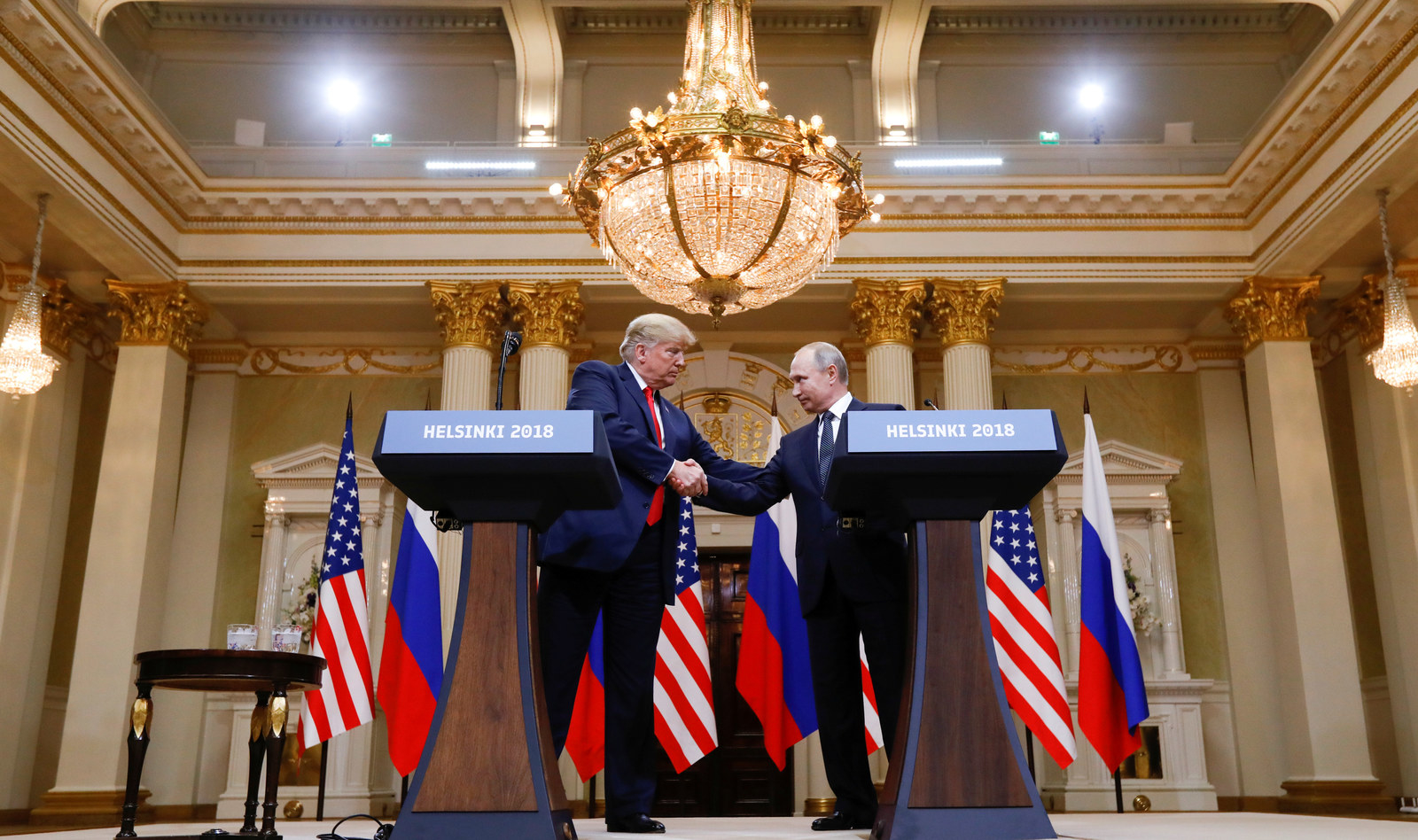 Homeland Security Secretary Kirstjen Nielsen also seemed to hedge on whether Russia interfered with the election to benefit Trump. When asked at the Aspen Institute Security Forum, she said that she doesn't think there "is any question in the intelligence community or at DHS that Russians attempted to infiltrate and interfere with our electoral system."
"They have the capability. They have the intent," she said. "I don't think there is any doubt that they did it, and I think we should be prepared that they will do it again."
When pressed on whether she believed the Russians were attempting to sway the election in favor of Trump, Nielson said, "I haven't seen any evidence that the attempts to interfere in our election on infrastructure was to favor one political party. I think what we've seen on the foreign influence side is they were attempting to intervene and cause chaos on both sides."
That contradicts the assessment by several intelligence agencies. And at Monday's press conference, when asked by reporters whether he wanted Trump to win the election, Putin said, "Yes, yes I did."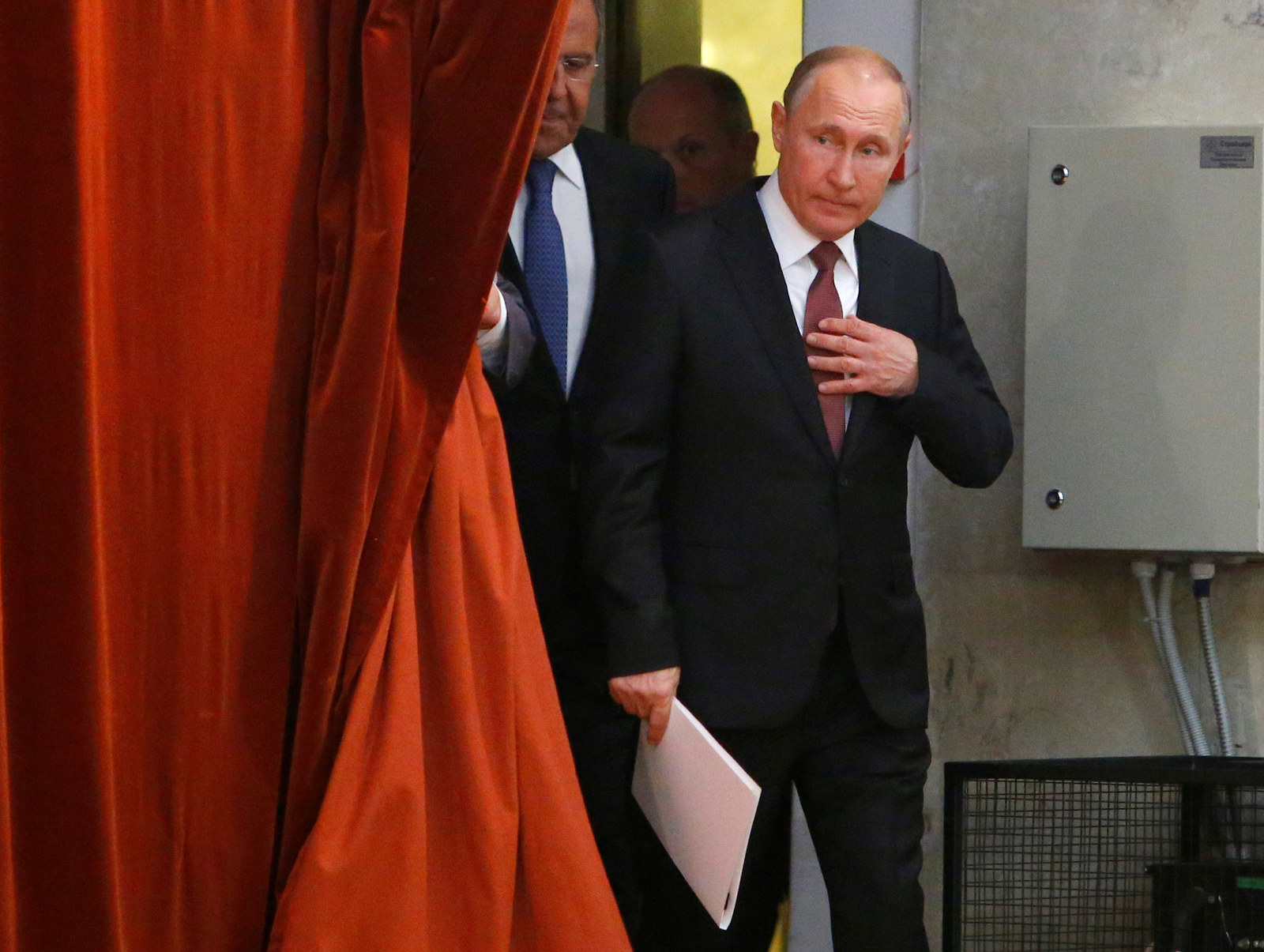 In his first public comments about the summit, Putin said Thursday that US–Russian relations are "in some ways worse than during the Cold War," but that the meeting put the two countries on "the path to positive change," the Associated Press reported.

"We will see how things develop further," Putin said, adding that certain "forces" in the US are "putting narrow party interests above the national interest."
Trump said that he looked forward to implementing policy changes he discussed with Putin, including "stopping terrorism, security for Israel, nuclear proliferation, cyber attacks, trade, Ukraine, Middle East peace, North Korea and more."
According to Russia's ambassador to the US, "important verbal agreements" were reached in Helsinki. But the Washington Post reported Thursday that senior US military officials had little to no information on what those might have been.

"When we are able to provide more details, we will, but rest assured, the US Department of Defense remains laser-focused on the defense of our nation," Pentagon spokesperson Dana White said.
He also thanked Fox and Friends for running a series of clips showing times in the past in which he had acknowledged that Russia meddled in the 2016 US election.
In each of the clips in the montage, Trump hedges and says that in addition to Russia, "other countries and other individuals" may have interfered.
"As far as hacking, I think it was Russia, but I think we also get hacked by other countries and other people," Trump says in one clip, mentioning China. "We have much hacking going on."
In another clip, Trump says, "I think it was Russia, and I think it could have been other people in other countries. It could have been a lot of other people interfered."
In remaining clips, Trump states, "I think it was Russia, but I think it was probably other people and, or countries," "it was Russia, and I think it was other people also," and, "the Russians had no impact on our votes whatsoever, but certainly there was meddling, and probably meddling from other individuals."