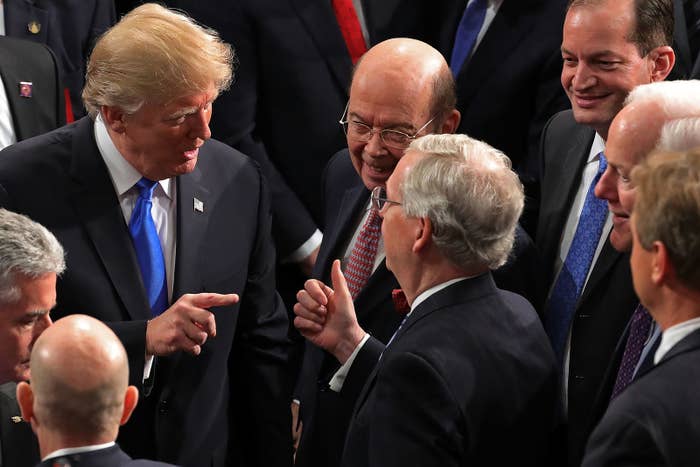 In a tweet Thursday, President Donald Trump incorrectly claimed that more people watched him deliver the State of the Union than at any point in history, with a viewership of 45.6 million.
While the figure cited is accurate, it is not the highest recorded viewership in history. In fact, the previous three presidents have had higher viewership for their deliveries of the speech, with President Barack Obama's viewership at 48 million in 2010, President George W. Bush at 62.1 million and 58.1 million in the early 2000s, and President Bill Clinton at 53.1 million and 45.8 million in the 1990s, according to the Nielsen company, which measures viewership.
The president references Fox News' viewership in his tweet, the same network later tweeted figures that contradicted his claim of record viewership.
Trump's State of the Union address stuck largely to his script. In it he touted his roll back of regulations, slammed gangs and terrorists, and talked about working with people across the political aisle.
A BuzzFeed News analysis found that the reading level of the State of the Union has trended downward over the years, putting Trump's address at about an eighth-grade reading level.