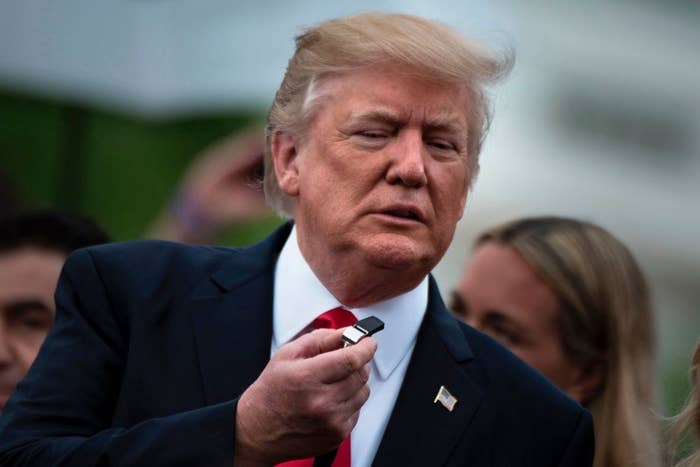 President Trump plans to sign an executive order on Tuesday, dubbed "Buy American, Hire American," that will call for a rethink of the visa system that brings skilled foreign workers into the United States.

The administration argues the existing H-1B visa system lowers wages for American workers by allowing businesses to hire foreigners who will accept lower salaries. "About 80% of H-1B workers are paid less than the median wage in their fields," a senior administration official said in a briefing on Monday.
With the order, Trump will call for a system that prioritizes visas for highly-paid workers, the official said. In the existing system, a limit of 85,000 H-1B visas are made available each year, and the government is typically flooded with more than 200,000 applicants. Successful applicants are currently chosen via a lottery; Tuesday's order will call for a new system that selects the most highly skilled and highly paid candidates.
The program "is supposed to be a means for bringing in skilled labor," the official said. Currently, outsourcing firms snap up large numbers of the limited supply of visas, leading to complaints that the system is being abused. As part of Tuesday's order, agencies will be told to prioritize enforcing the rules of the current system, which requires employers to pay the prevailing local wage to foreign employees.

Trump will announce the order as he visits the headquarters of Snap-on Tools, a manufacturer based in Kenosha, Wisconsin, senior administration officials said during a briefing on Monday.

Silicon Valley giants like Google and Facebook, along with many others in the US tech industry, have complained that they can't recruit sufficient numbers of highly-skilled engineers using the current H-1B lottery system. Reforms that prioritize the highest-paid applicants could be good news for companies that pay generously.
"In some sense these changes could benefit companies who use the H-1B to fill highly skilled jobs," immigration attorney Sam Adair, of the firm Graham Adair, told BuzzFeed News. "Not having to rely on the lottery system will be a benefit. It will be a pain point to many companies, but some employers will benefit from this."
While the coming changes to the visa program could be a boon for major tech companies, outsourcing firms could suffer. When rumors of the order first circulated in January, the three biggest Indian outsourcing firms lost billions in market value.

The administration plans to release a fact sheet and guidance on what exactly will change following the order. Already, an announcement from the US Citizen and Immigration Services in April indicated the administration would be cracking down on abuses of the system; it set up an email hotline for reporting fraud and said it would "continue random and unannounced visits" to workplaces with high numbers of H-1B holders.
The "Buy American" portion of the order will ask the U.S. Trade Representative and Commerce Department to increase America-based production and to reduce the number of waivers and exceptions to existing Buy American laws in international trade agreements.

"It will be interesting to see how Congress reacts to this and whether there is broad support for it," said Adair.
Caroline O'Donovan and Adrian Carrasquillo contributed reporting to this article.