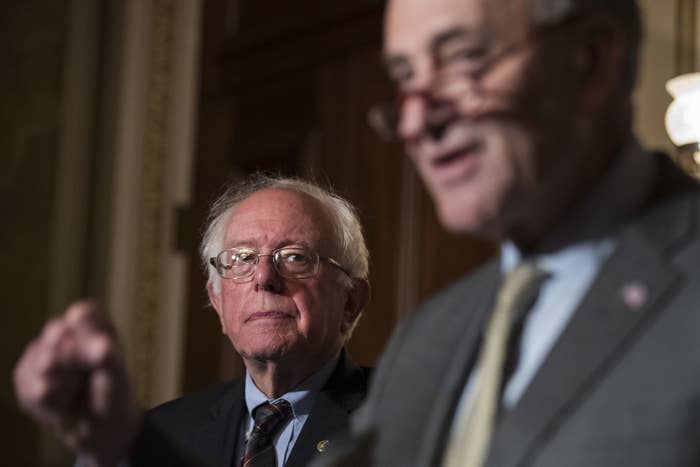 Democratic party leadership has united behind a call to raise the federal minimum wage to $15 an hour, in another sign of the party's move to the left since the election.
Hillary Clinton's presidential campaign declined to embrace the $15 minimum wage proposal during election season, although it was championed by Bernie Sanders and many grassroots progressive activists. Barack Obama never proposed a $15 federal minimum during his time in the White House, and the Democratic leadership in Congress never proposed such a law during his presidency.
But Democratic leaders in the House and Senate made their support for the wage hike official on Thursday, proposing a largely symbolic bill that would gradually increase the minimum wage until it hits $15 an hour in 2024.
With President Donald Trump in the White House, the bill has practically no chance of becoming law, even if Democrats retake control of Congress next year. But its support from Democratic leaders Chuck Schumer and Nancy Pelosi — each close to the party's donor base and pro-business wing — speaks to the Democrats' shifting political stance.

As recently as 2015, Democrats supported a federal minimum wage of just $12, with party standard bearer and presidential nominee Hillary Clinton backing a raise to $12 an hour on the campaign trail.
"Democrats have been working to put together a bold, sharp-edged agenda, and this bill will be a part of our agenda — that will be spoken about and lobbied for and pushed for from one end of the country to another," Senate Minority Leader Chuck Schumer said at a press conference introducing the bill Thursday.
Schumer later introduced House Minority Leader Nancy Pelosi as his "comrade in arms."
The bill would raise the federal minimum to $9.25 an hour this year, with additional yearly increases until it reaches $15 an hour in 2024. A rule allowing tipped workers to be paid less than the federal minimum would also be phased out over this period, and raises to the minimum would be indexed to inflation beginning in 2025.
On the campaign trail, President Donald Trump pledged to raise the federal minimum wage to $10, but has not made the increase a priority since taking office.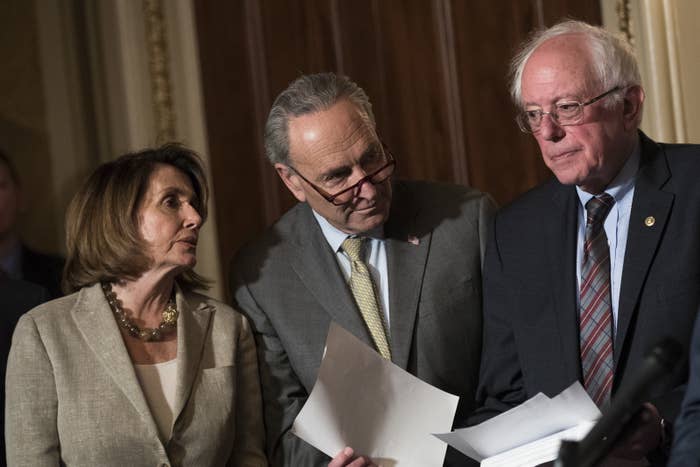 The Democratic embrace of $15 an hour also represents a triumph for the labor activists that drove the demand into the political mainstream in recent years.
"With this bill introduced today, it's clear that our Fight for $15 has set a new standard," Kansas City McDonald's worker and Fight for $15 movement leader Terrence Wise in a statement Thursday. "We've gone from laughable to inevitable."

This week, hundreds of McDonald's workers marched on the company's Illinois headquarters during its annual shareholder meeting, calling for the fast food giant to raise wages for its workforce, as the influential fast-food worker movement has done since 2012.
Critics of a higher minimum wage argue that higher wages will encourage employers in retail and fast food to replace workers with machines. At the McDonald's shareholder meeting, CEO Steve Easterbrook said customers' use of automated ordering kiosks more than doubled year-over-year since their introduction in Canada in 2015. The company plans to launch mobile order and pay in 20,000 restaurants around the world by the end of 2017.
The burger chain also plans to launch mobile ordering and payments in all its restaurants in the US by year's end, he said, beyond the 400 restaurants where it's currently offered.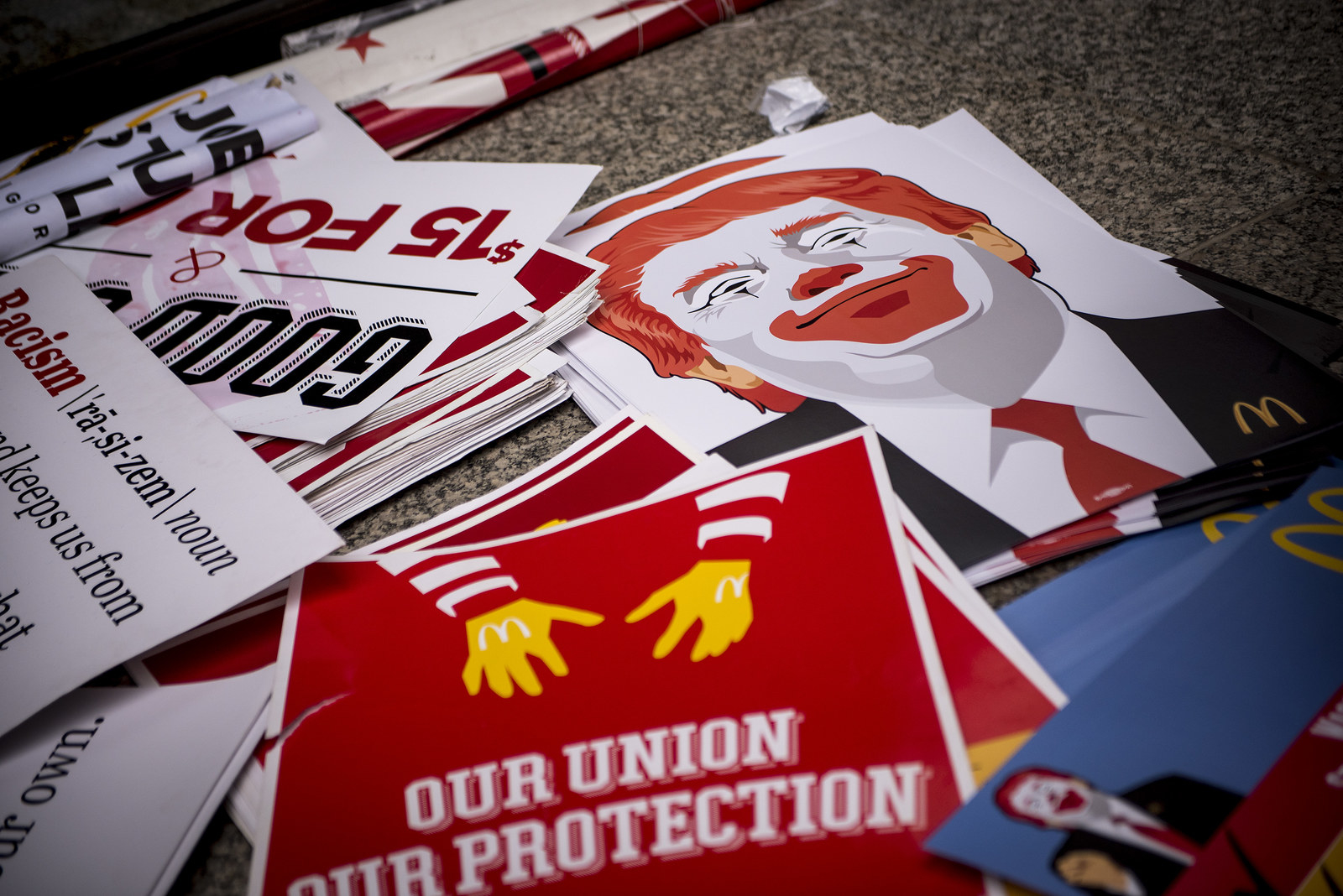 But even with potential job losses from automation, labor advocates have said that a higher minimum wage remains a worthwhile goal.

"The problem with having a criterion of 'no job loss' is that it guarantees that the minimum wage will always be at a level so low that it won't come close to achieving... [a] living wage standard," New School economics and urban policy professor David Howell has said.

"Should it be the level which produces minimal job loss?" asked Mark Levinson, the chief economist for the Service Employees International Union, which backs the Fight for $15. "Or should it be, in the language of the Fair Labor Standards Act, the maintenance of the the minimum standard of living necessary for the health, efficiency, and general well-being of workers?"