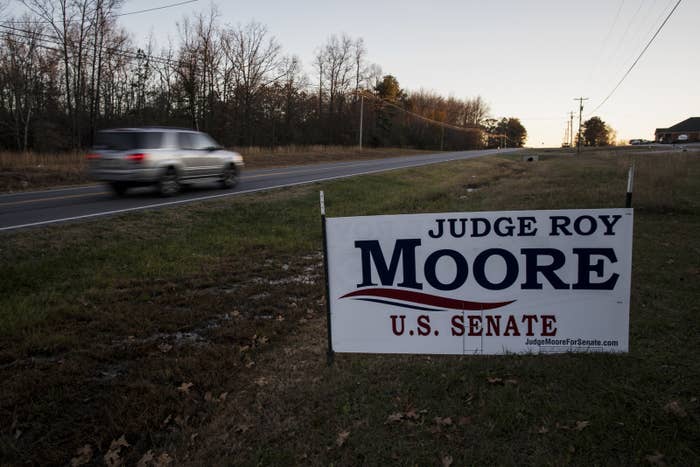 President Trump, who has been accused of sexual misconduct by more than a dozen women, has endorsed Judge Roy Moore, who has been accused of sexual misconduct with teenagers, in the Alabama race for US Senate.

After weeks of less than full-throated support, Trump endorsed Judge Roy Moore on Monday, according to Principal Deputy Press Secretary Raj Shah. The support was announced following a "positive call" between the president and Moore, Shah said.
Trump had tweeted Monday morning that Republicans "need" Moore to win in order to get his vote on issues including the border wall, military, and abortion.
Judge Moore tweeted Monday afternoon about the call, saying that the president had said he "needs a fighter to help in the US Senate."