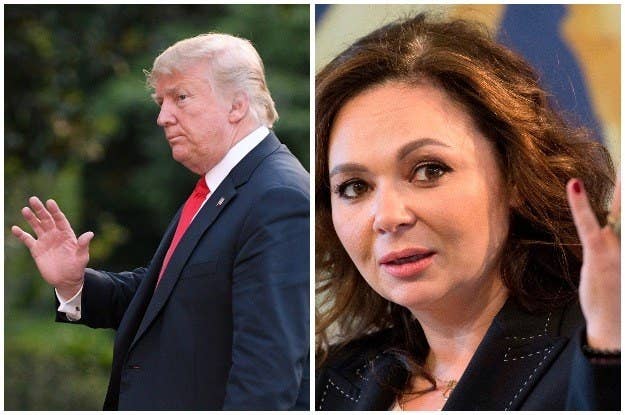 President Donald Trump denied allegations that he had advance knowledge about a June 2016 meeting in Trump Tower between his son Donald Trump Jr. and a Russian lawyer, arranged to discuss incriminating information on his then-opponent, Democratic candidate Hillary Clinton.
The president's longtime attorney, Michael Cohen, claimed Thursday that the president not only knew about but approved of the meeting. Trump denied the claim in a series of tweets Friday morning.
Cohen said Thursday that "Trump was informed of the Russians' offer by Trump Jr." back in 2016, CNN reported, and that he "approved going ahead with the meeting."
According to emails that Trump Jr. released a year ago, Trump Jr. had received an offer in June of that year of "official documents and information that would incriminate Hillary" Clinton, as "part of Russia and its government's support for Mr. Trump."
Trump Jr. responded, in part, "If it's what you say I love it especially in the summer."
The email came from music promoter Rob Goldstone on behalf of the Agalarov family, who had worked with Trump to produce the 2013 Miss Universe pageant in Moscow.

The communications led to a meeting at Trump Tower on June 9, 2016, between Trump Jr., Paul Manafort, and Jared Kushner (on behalf of the Trump campaign) and Natalia Veselnitskaya, a Russian lawyer linked to Russian officials, as well as Rinat Akhmetshin, a Russian American widely reported to have ties to Russian intelligence, and others. The parties involved said nothing came of the meeting.
Trump has previously said he had no advance knowledge of the meeting.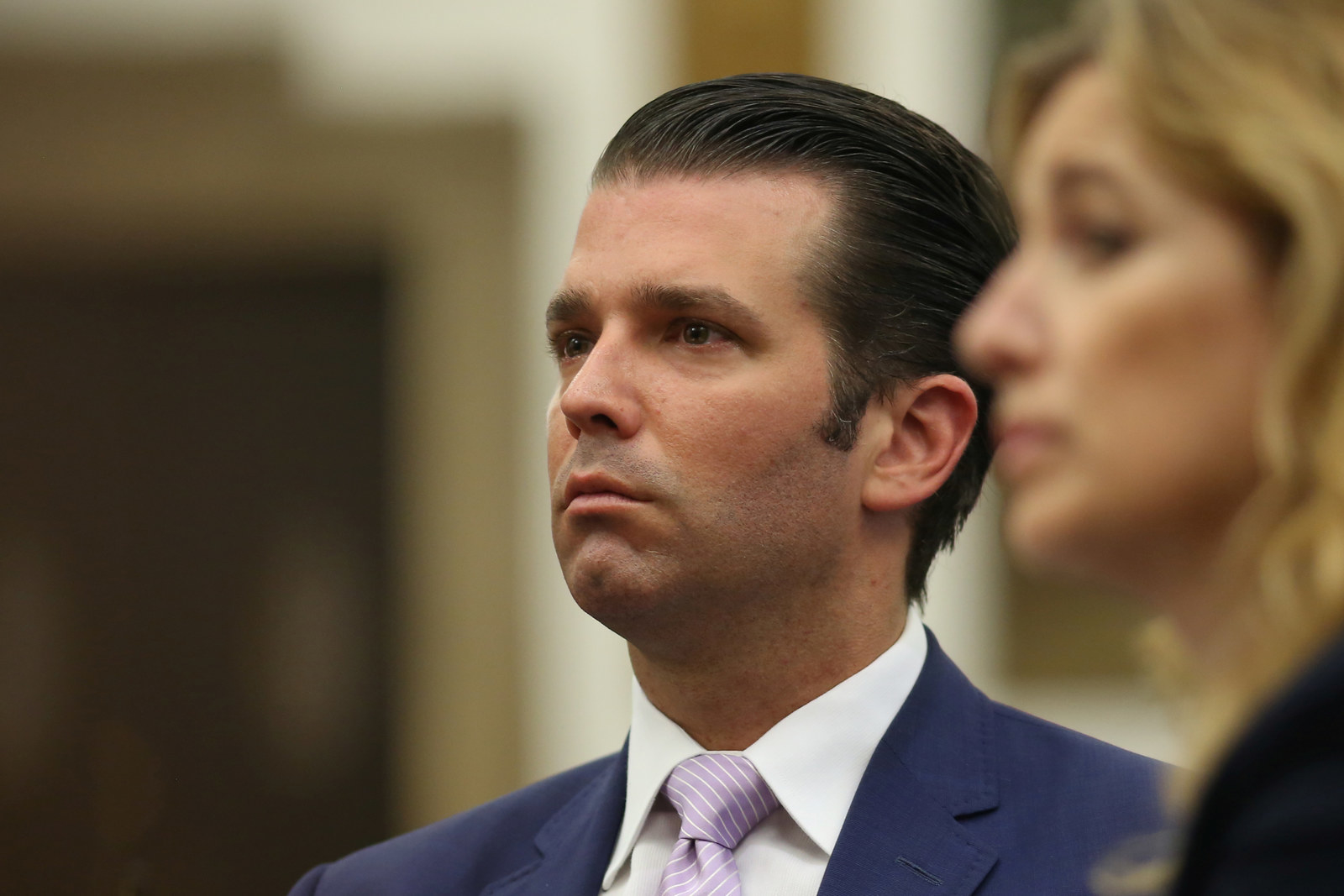 The reporting comes as Cohen faces an ongoing federal criminal investigation and follows his hiring of Lanny Davis — the lawyer famous for representing the Clintons — to represent him. In recent weeks, Cohen has taken a newly adversarial approach to the president.

Davis did not say Friday whether he could confirm or deny allegations that Cohen was involved in multiple hush money deals on behalf of Trump to silence women, a new claim made Thursday by Michael Avenatti, the lawyer for adult film actor Stormy Daniels.
Meanwhile, Russian President Vladimir Putin said Friday he is prepared to go to Washington and personally invited President Trump to Moscow, pending "necessary conditions."
"We are ready for such meetings. We are ready to invite President Trump to Moscow," Putin said at a summit in Johannesburg. "He has this invitation already, and I told him about it."
White House Press Secretary Sarah Sanders said Friday that "President Trump looks forward to having President Putin to Washington after the first of the year, and he is open to visiting Moscow upon receiving a formal invitation."