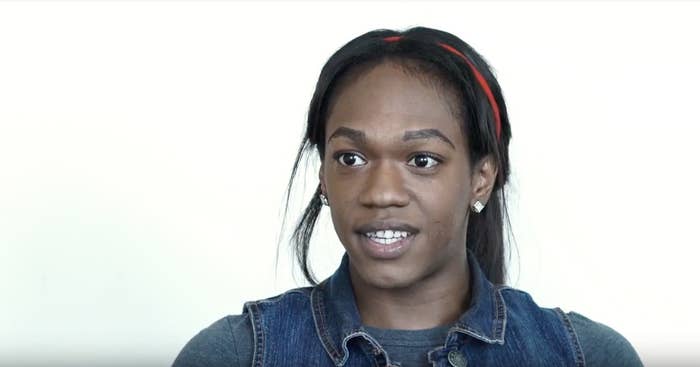 A transgender McDonald's crew member experienced multiple cases of sexual harassment and discrimination on the job, according to a civil rights lawsuit filed against the restaurant owner and the parent company — including being barred by managers from using the women's and men's restrooms and relegated to a rear bathroom that was used as a storage closet.
La'Ray Reed worked at a McDonald's in Redford, Michigan, for six months in 2015, during which time coworkers called her a "boy slash girl" and other sexualized insults, the lawsuit alleges. One also groped her, according to the suit. Reed reported the mistreatment to the franchise owner and was later fired, she alleges.
Activists with the Fight for $15 worker movement, which has run a multiyear campaign to pressure McDonald's to improve pay and conditions at its restaurants, are supporting Reed's complaint. They say the suit, together with complaints filed by current and former employees around the country in recent months, demonstrate a "widespread pattern of sexual harassment, discrimination and abuse" against gay and transgender employees at the fast-food giant.
"The growing number of allegations suggests a failure by McDonald's to enforce the zero-tolerance policy against sexual harassment outlined in its Operations and Training and Policies for Franchisees manuals," Fight for $15 representatives wrote in an email to BuzzFeed News. Reed has participated in marches organized by the labor group, which is backed by the Service Employees International Union and which helped arrange her legal counsel, provided in part by the Detroit-based Sugar Law Center for Economic and Social Justice.
McDonald's and the franchise owner did not respond to requests for comment. The fast-food corporation has long argued it is not legally responsible for pay and working conditions at its franchised locations — a claim the Fight for $15 activists have been contesting via multiple legal and regulatory appeals. McDonald's insists it does not control the day-to-day working conditions of the line cooks, cashiers, and drive-through workers who wear its uniform, and that only the franchise operator can be held liable for misconduct.
During the Obama presidency, the Department of Labor issued guidance that suggested companies like McDonald's should be considered the joint employers of the workers in their franchised restaurants, in a move that was cheered by labor activists and denounced by industry groups. Last week, the Trump administration formally withdrew that guidance.
In the lawsuit, Reed alleges a coworker groped her genitals at the urging of a store manager who wanted to know whether she had a penis. "You can't feel it from the front. You have to feel it from the back," the manager allegedly said over the headset system used by all employees.

Another time, a manager allegedly told a crew member to follow Reed into the ladies' room to see if she was standing up or sitting down to use the toilet. "I had never had a problem using the ladies room until this day," Reed wrote in an email to BuzzFeed News. "When I came out the restroom, the manager told me I could no longer use either of the restrooms in the lobby."
Instead, the manager allegedly had Reed go to the back of the store and clean the out-of-use bathroom, which was being used as a storage closet. That became Reed's bathroom, she says, which she was also made responsible for cleaning.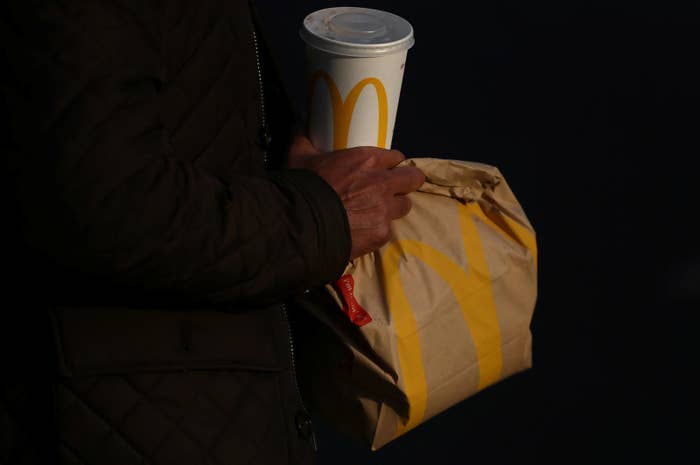 Beyond the treatment from her supervisor, Reed's coworkers would make remarks about her gender and genitals, she alleges in the suit, asking, "How big is it?" and saying, "I would still have sex with you either way," while reaching for her body. Reed allegedly reported the behavior to management, who took no action. Over time, she tried dressing more like a man, "thinking that it would make my job more comfortable," she said.
When Reed collected her final paycheck, a store manager allegedly said, "You think I don't know what you are because of how you dress and look?"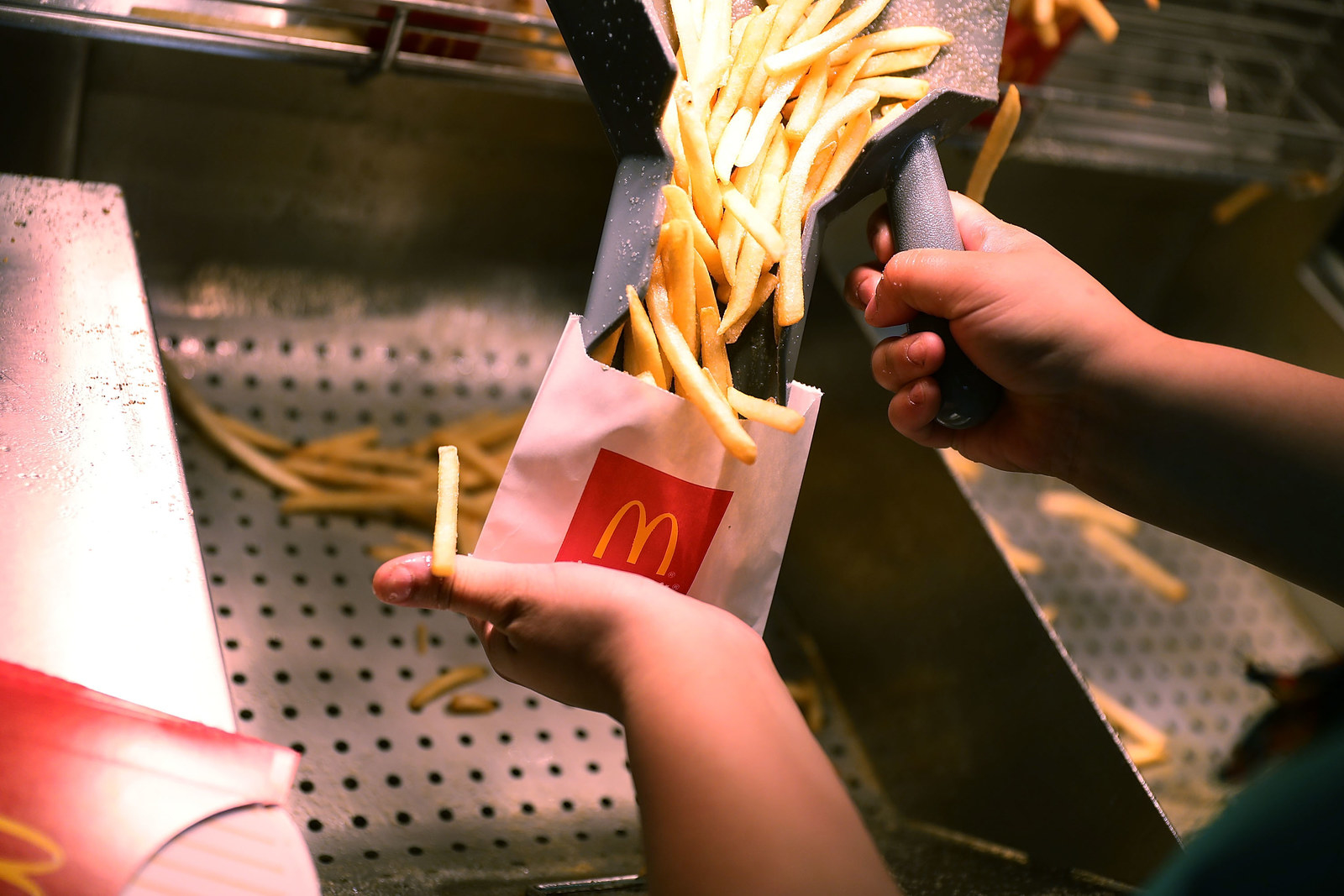 In recent months, other McDonald's workers have reported instances of harassment and discrimination on the basis of their sexual orientation in complaints to federal workplace regulators in Kansas City, Miami, and Milwaukee.

After being hurt at work, McDonald's worker Andrew McConnell alleges a manager refused to help him find a first aid kit, while saying, "You are gay and you might have HIV." Employee Westley Williams, who works at a corporate-owned store, alleges his manager called him "cover girl" and said he "could never have a girlfriend because you like penis." Worker Jasmine Bell alleged in an EEOC complaint filed last year that managers asked invasive questions about her sexuality after they learned she had a girlfriend, with one saying she "just hadn't had the right dick yet."
Activists point to the complaints as evidence that McDonald's attempts to brand itself as an LGBT ally are empty rhetoric.
During this past weekend's gay pride celebrations, McDonald's posted signs that read "Lovin' is Lovin'" and served fries in rainbow-colored boxes at stores in Washington, DC. Cathy Martin, vice president of McDonald's for the region, called the themed items "a fun way to show our support of the LGBTQ community."
Detroit-based LGBT rights advocate Heather Aymer said the promotion "smacks of hypocrisy" and that the company is "pretending to support the LGBT community by putting up flags, but not taking action against the unsafe culture it has created in the workplace for LGBT workers."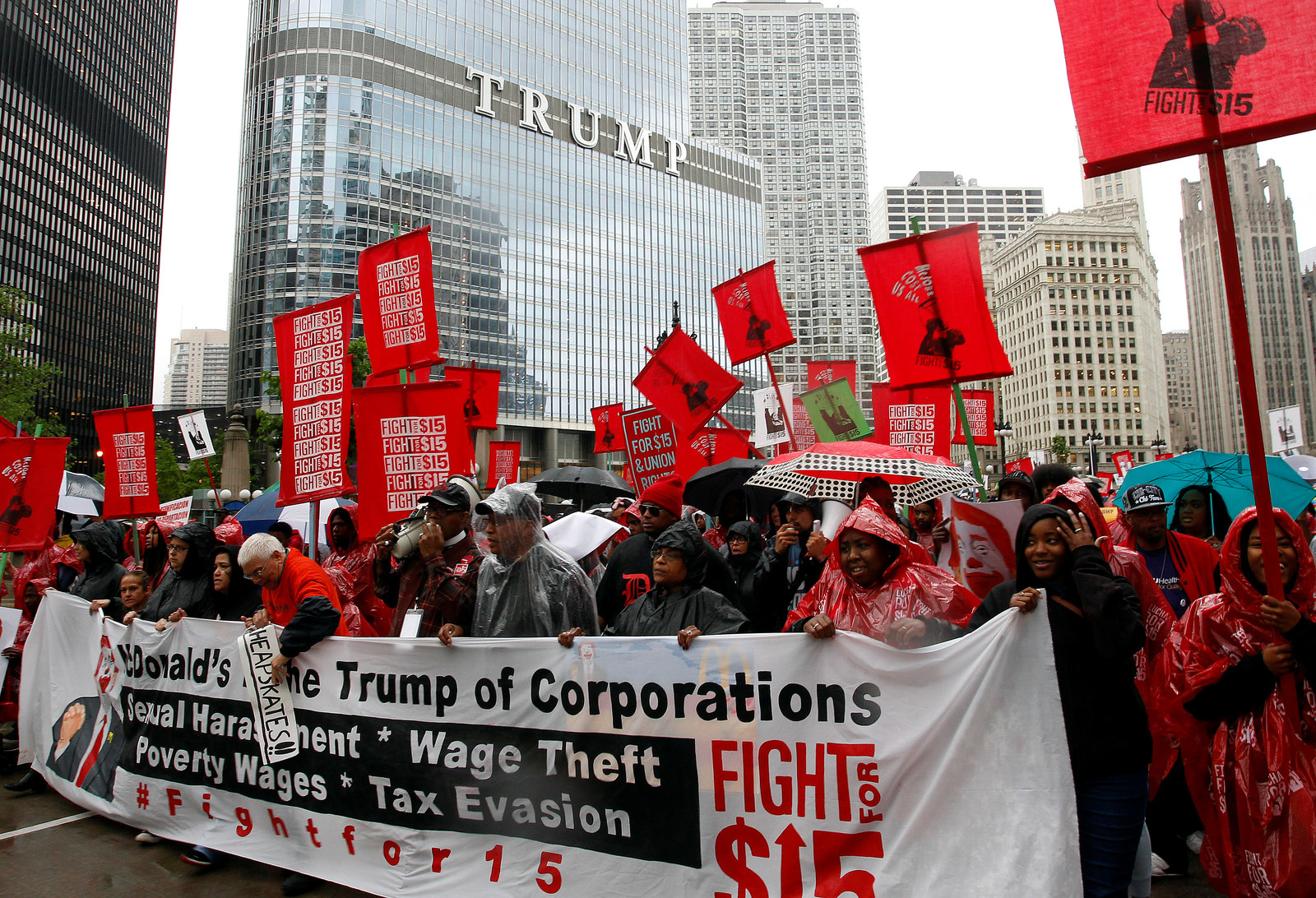 Filed in Wayne County Circuit Court, Reed's lawsuit jointly names the McDonald's Corporation and the franchise operator of Reed's store as defendants, as part of a legal strategy that aims to hold the parent company responsible for the allegedly hostile workplace at its franchise locations. The Fight for $15 also provided legal support to the other workers who filed complaints.
Since 2015, the National Labor Relations Board has been trying a case against McDonald's in this vein that includes allegations it violated federal labor law by retaliating against workers who went on strike in 2012.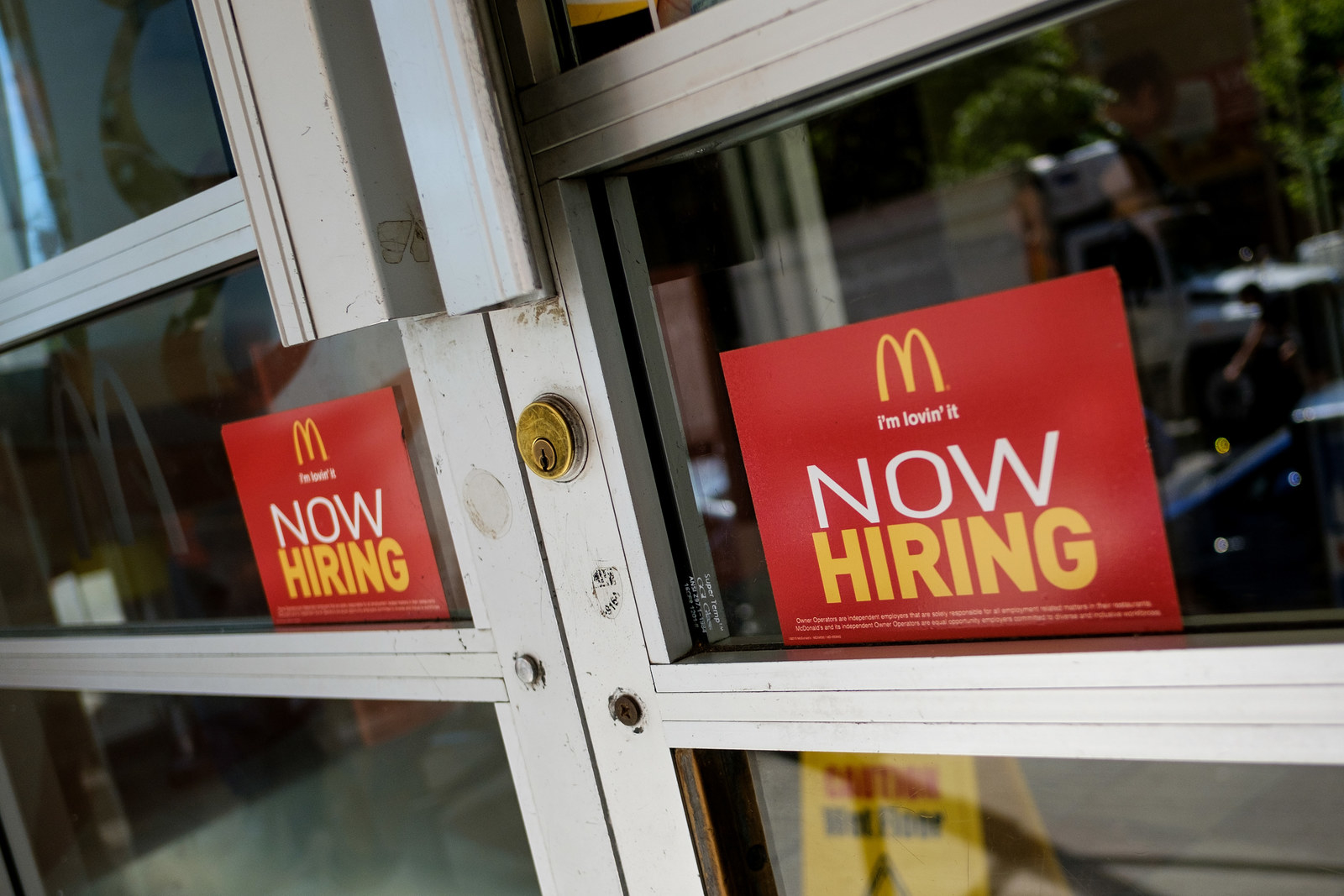 While Reed's suit stems in part from labor activism, it overlaps with a world of legal advocacy around transgender rights and could have significant implications for expanding the rights of gender-nonconforming people in the workplace.

According to Reed's counsel, Michigan courts have looked to Title VII, the federal anti-discrimination law, when interpreting Michigan civil rights law. A number of high courts, including the 6th Circuit that covers Michigan, have now interpreted Title VII to protect transgender employees from discrimination based on their gender nonconformity.
Reed's counsel points to rulings on sex discrimination that have found that "sex" encompasses "gender," arguing that discrimination on account of Reed's gender identity equals sex discrimination. While this question has not been squarely decided by Michigan courts, according to the Sugar Law Center, it has previously been interpreted in the context of Title VII.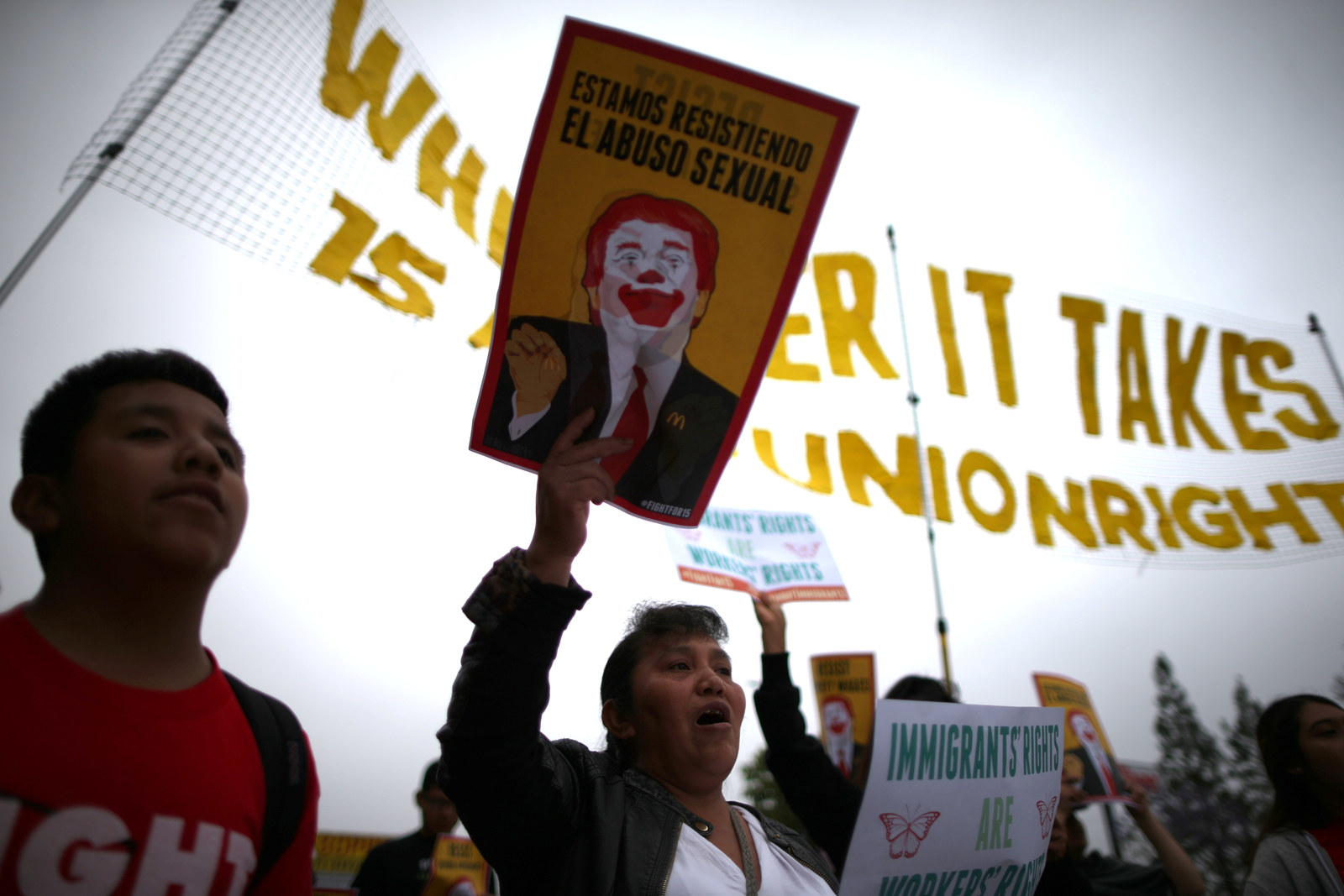 Anthony Paris, one of the attorneys at the Sugar Law Center representing Reed, said that tying the McDonald's corporation to actions taken in its franchised restaurants is crucial to the case, and that Reed isn't interested in settlement money. Instead, she is "wide open to non-monetary changes in policy," he said.
As America becomes a nation of services, with employment increasingly concentrated in fast food, retail, and home-care work sectors, more labor groups have taken aim at the franchised nature of these businesses, which insulates corporate parents from liability for labor conditions on the ground. The workers in these sectors are also disproportionately women and people of color, with jobs unevenly covered by labor law that hasn't caught up to the times.

"If we can't get the policies that are trickling down from corporate to change, all we'll see are tiny battles at the lowest rungs of the economy that won't do anything to put a dent in these practices," said Paris. "What we see with the franchisees is that if you don't connect it to corporate, you're just cutting one head off the more important beast."