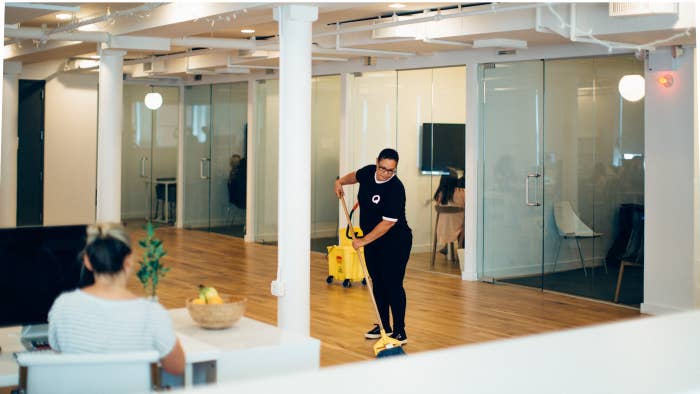 Office management startup Managed by Q is giving all employees — cleaners, handymen, and field staff — the option to have an ownership stake in the company.
Co-Founder and CEO Dan Teran announced the new stock option plan with U.S. Secretary of Labor Tom Perez at the company's headquarters on 6th Avenue in New York Friday. The Secretary praised Teran's stated goal of creating "real ownership in the company for the people working tirelessly to make it a reality."
Over the next five years, Q will give 5% of shares in the business to front-line workers, allocated based on experience, role, and tenure.

Q is about two years old and has raised $17.4 million in funding to date; $15 million in the most recent round, led by RRE Ventures.
Unlike on-demand companies like Uber and TaskRabbit, who run on the labor of so-called independent contractors or freelancers, Q employs its workforce directly, providing them with healthcare, 401(k) plans, and paths for career development.

"The company has always treated its cleaning staff in the same way as its office staff— as employees," said Rebecca Smith, Deputy Director of the National Employment Law Project, a labor law advocacy group. "That means that its cleaners have the same legal rights and benefits, the same access to flexible work hours, and now, the same option to purchase stock in the company as its office staff."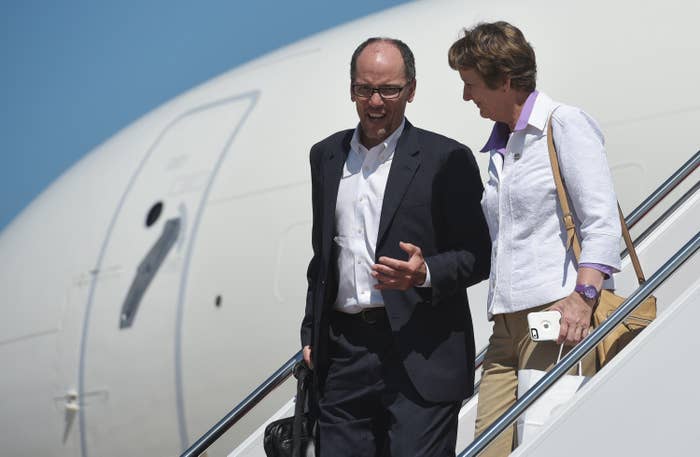 So-called 1099 contract workers (after the tax form they file) have less employment security and fewer protections than full employees, who file W2 forms. W2 workers are covered by anti-discrimination law and have a guarantee of compensation iIf hurt on the job, for example. For forgoing these rights, 1099 workers receive a much-touted autonomy and be-your-own-boss flexibility, so the theory goes.

But some on-demand companies are changing course, finding better pay, benefits, and job stability can lead to reduced turnover and a more loyal workforce. Still-young companies that began with a 1099 model, but have switched to W2 employees include home-care provider Honor, grocery delivery service Instacart, and packaging service Shyp.
"This is not an act of charity," said Secretary Perez Monday. "This is an act of enlightened self-interest."
As the IRS counts both cash and equity compensation as taxable income, employees may be required to pay taxes on the stock options, a spokesperson from Q confirmed. The company will provide accounting and tax advice for workers related to the options, the spokesperson said. (Q recently had employees come to their offices to help them prepare their taxes free of charge, Teran said Monday.)
Q also hopes to have more information on the secondary market liquidity of the shares by the time the program launches in July. Equity holders at DropBox were burned recently when a sale of common stock was offered at a 34% discount, reflecting doubts over the company's valuation. EquityZen, a company that lets startup employees and others sell stock in privately held startups, facilitated the transaction.