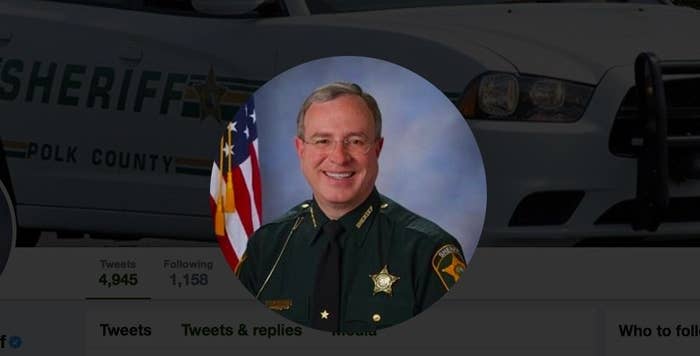 As Hurricane Irma, a Category 5 storm, bears down on Florida, one sheriff's office has outlined a law enforcement strategy that critics say will discourage people from seeking shelter.
In a series of tweets Wednesday, the office said that anyone who arrives at a shelter with an outstanding warrant would be taken to "the safe and secure shelter called the Polk County Jail."
The office wrote on Twitter that officers would be at each shelter, checking IDs, and that "sex offenders/predators will not be allowed."
Brianna Glanson, a representative for the office, confirmed the accuracy of the policy to BuzzFeed News.
"If you have a warrant and you go to a shelter, you'll be taken to jail," she said. "Anyone with an outstanding warrant of any kind."
Glanson did not immediately know whether the policy of ID checks applies in order to determine the status of undocumented immigrants.
During Tropical Storm Harvey in Houston, authorities repeatedly stressed that immigrants would not be questioned about their status, in the hopes everyone who needed shelter would be unafraid to come forward.
On Twitter, people were quick to point out the possible consequences for public safety, with people potentially risking their lives to avoid arrest.
The American Civil Liberties Union of Florida responded to the policy, saying Sheriff Grady Judd was endangering lives, including those of first responders who would be tasked with rescuing anyone who stays out in the storm.
Carrie Horstman, a spokesperson for the sheriff's office, told the Orlando Sentinel that "officers are legally obligated to take a person into custody if they have a warrant" and said that the effort will allow residents to feel the shelters are safe.

"We hope it actually leads to more people turning themselves in," she said.