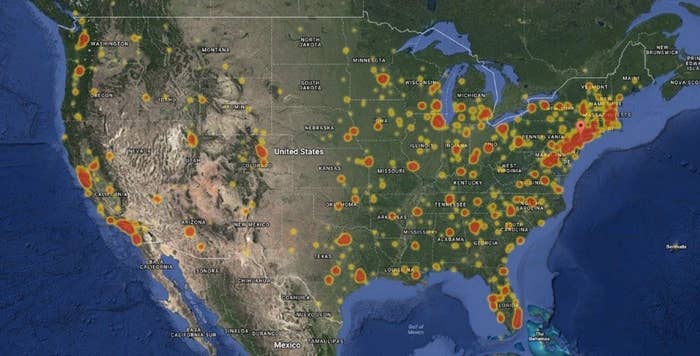 To help citizens stay safe in our crime-ridden nation, programmers have developed a heat map identifying high-risk neighborhoods for a "rampant, but hidden" menace: financial wrongdoing.
The new app, released Tuesday, mocks the concept of predictive policing by applying it to the world of financial misconduct, making the results publicly available in a searchable, interactive format.
The brainchild of developers Sam Lavigne, Francis Tseng, and Brian Clifton, in partnership with Rachel Rosenfelt, co-founder and publisher of The New Inquiry, the app accompanies the new "Abolish' issue of the magazine, which critiques the American prison and policing systems. (Lavigne is also an editor at TNI and Francis the co-publisher. Clifton, who worked on the app in his spare time, is a data scientist at BuzzFeed.)
"In some ways, it's a troll, because financial crime is not location-based, but it's also about the absurdity of predictive policing as a technology," Lavigne told BuzzFeed News. "It's both a troll and totally sincere — what if cops went to financial neighborhoods and stopped and frisked white guys in business suits?"
Users of the White Collar Crime Early Warning System mobile app can sign up to receive alerts as they enter particularly treacherous city blocks. Most of Wall Street glows bright red; Midtown Manhattan is an absolute no-go zone.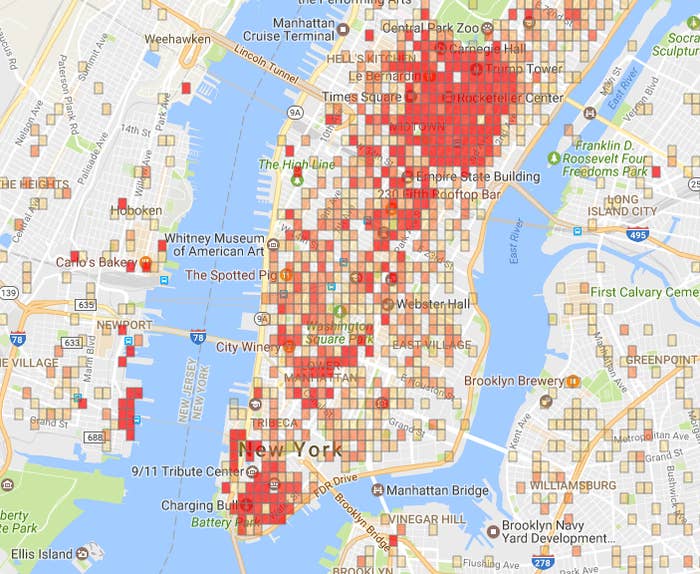 In another twist on a common law enforcement trope, the system uses head-shots of corporate CEOs to create composite images of what a likely wrongdoer might look like.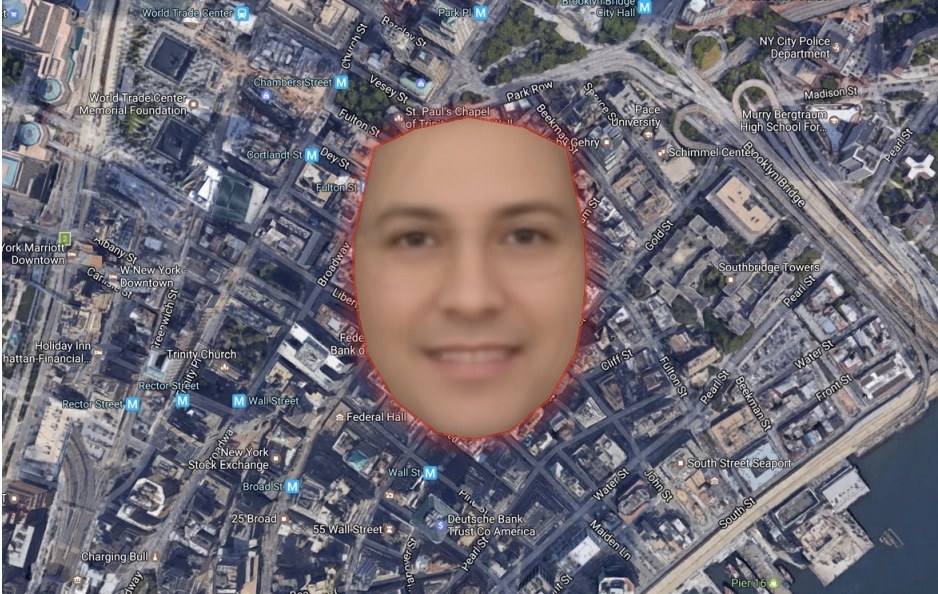 To predict unsafe areas, the system uses decades of enforcement data from FINRA, a financial industry regulator. The organization has a Congressional mandate to enforce some federal financial laws, and oversees its own set of rules for traders and market participants.
"We used FINRA data because it represented the largest available dataset about financial malfeasance that was tied to physical location," Lavigne said. "From a predictive policing standpoint they represent a pool of potential suspects."
Those disciplined by FINRA have not been convicted of a crime, although that's another part of the point the developers are making: many in the financial industry are policed not by actual police, but by industry-friendly self-regulators whose first instinct is to push for a quick settlement, not a mandatory minimum sentence.
"The system is set up so that the settlements are part of the cost doing business, built into the budget," Lavigne said.
The app's creators also point out that unchecked risky financial behavior helped cause the 2008 financial crisis and exacerbated income inequality in the United States. Since targets of predictive policing are often in low-income communities, Clifton saw an opportunity to flip the script "in a proportionate way" by focusing it on the financial industry.
Tseng compared the map to Josh Begley's Metadata+ app, which alerts users every time a U.S. drone strike is reported in the news. "Both these projects are about making violence that is difficult to see visible," he said.
"Unlike typical predictive policing apps which criminalize poverty," the creators say in an article announcing their project, "White Collar Crime Risk Zones criminalizes wealth."